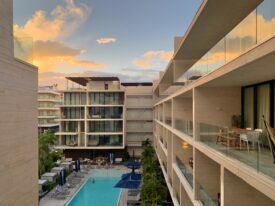 Benefits of owning a condo in Mexico
Have you thought about buying a condo in Mexico? What are the differences between buying real estate in Mexico compared to where you are? In this article we will talk about some of the benefits and unexpected pluses to owning a condo or property in Mexico. We will break down cost and describe the process from just starting to look down to when you furnish your place for a rental or as a home. Let's first start with a myth that foreigners cannot buy real estate in Mexico.
Can foreigners own properties like condos in Mexico?
Yes, a simple yes answers this question, but there are different laws for the process. If we look at the Mexican Constitution as it was written in 1917, it says foreigners cannot acquire land or property due to national security. In another time, Mexico blocked foreign purchases of border and coastal areas to protect it from having foreign armies set up camp for an invasion. In 1973 article 27 was added to allow foreigners to purchase in the restricted zone by use of a bank trust. This allowed the many foreigners to purchase legally and not change the constitution.
Today, millions of foreigners own condos and properties in Mexico. People either buy in the restricted zone with the bank trust called a fidecomisco or through setting up a corporation (this is more for people that want multiple properties and will use them like a business). Of course, if you purchase in out of the restricted zone, more than 50 km from the coast or 100 km from a land border, you can directly purchase without a bank trust.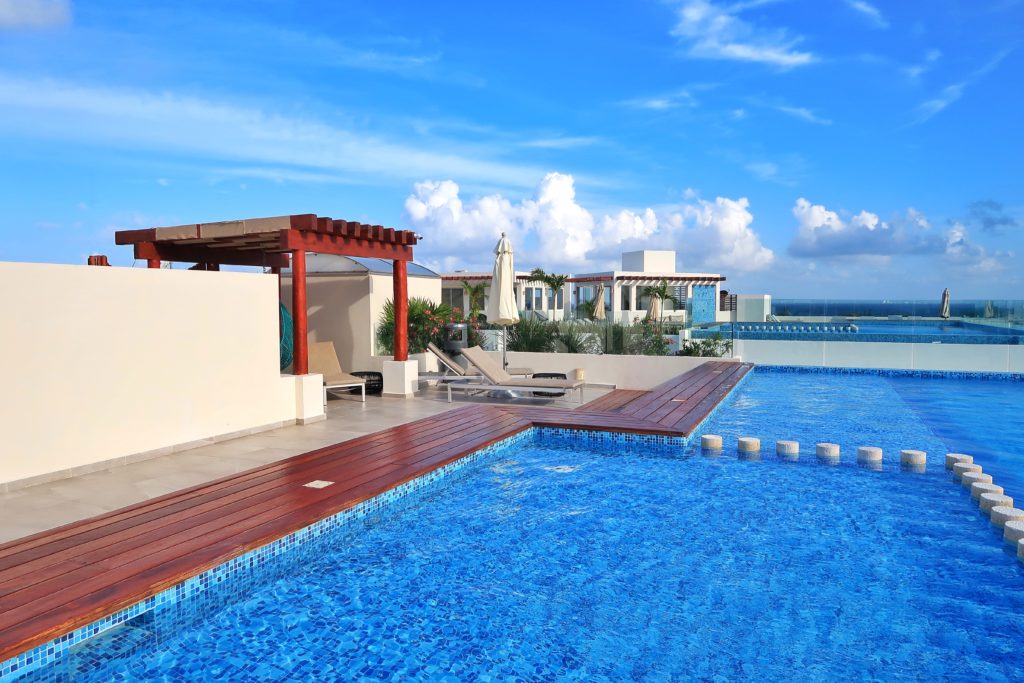 Side benefits of owning a property in Mexico
Besides owning a property for the enjoyment of living in Mexico or making money off your investment, there are some added benefits. If your goal is to become a temporary resident or permanent resident of Mexico, owning a property can be a steppingstone to meeting the requirements for residency. It is best to consult with an immigration expert because laws and requirements often change. A popular immigration specialist is Milly Arceo.
Once you have residency, you can do many things like open a bank account, get a driver's license, buy a car, and other services that might be restricted to nonresidents. Mexico is constantly changing the laws to eliminate loopholes and certainly if you want to spend time in Mexico beyond that of a vacation, residency is recommended. With a residency visa you also can have local discounts and other benefits. These are all benefits of owning a property can have for you in addition to getting to live in Mexico.
Do homeowners pay property tax in Mexico?
All property in Mexico is leveed with property taxes from the local municipality. Property taxes in Mexico are very low like other basic services. Mexico believes that basic necessities should be affordable. Mexico does not want to tax its citizens out of their home or charge too much that it makes it hard to pay for things like water. These are common sense things that Mexico does that makes living more affordable. This however limits some of the services that are provided by local governments. For example, paving roads and maintaining water systems might not have a lot of funds on hand to maintain well. This is where sometimes local developers will help with infrastructure if working in a certain area. But just how much are property taxes in Mexico?
Are property taxes expensive in Mexico?
Property taxes in Mexico are very low compared to most other countries. For example, a $200,000 condo in Florida might have 2% of the sales price formula to come up with the property tax which would be about $4000 USD a year in taxes. A similar property in Mexico would have about $350 USD a year in property taxes. It does vary between municipalities, but this is a general guide to what property taxes are in Mexico. Many people with condos pay between $150 to $500 USD a year in property taxes.
Yes, there are fees to be paid on a bank trust in Mexico if you buy in the restricted zone, but these are only about $500 USD a year, so you still are only about 1/4 of the cost of owning a property in many other parts of the world. These are of course not including maintenance and HOA fees. These are also very affordable in Mexico.
How much are HOA fees in Mexico?
Most condo owners pay between $100 USD to $200 USD a month in homeowner fees. This will depend on the age of the building, size and amenities. Usually more luxury buildings with elevators (elevators are a major expense and why some developers try not to use them), pools, rooftop spaces and more amenities will pay more for the monthly maintenance fees. Overall, though, HOA fees are very low compared to other countries.
Important tips to check for:
What is the budget for deferred maintenance and capital expenditures? These are the things that are large ticket items like roof maintenance or paving the parking lot every couple of years. This is important to check because monthly fees often go to just daily operations of the condo building. If you are buying an older unit, what is the timeline for routine maintenance and is in already in the budget?
Do condo owners get a vote on budgets? If it is a preexisting building, did previous owners vote on having a reserve for future large maintenance projects?
What is the reserve on hand?
Now of course many condos are sold presale in Mexico. This means you will not know exactly what HOA fees will be. Most of the time, the developer sets up a basic set of regulations and there is something in place before it is handed over to the owners and the board they vote on.
Is buying property in Mexico a good investment?
What is a good investment to you? Is it a property that will rise in value over time? Is it a property that is very rentable and you can get a good ROI? Or is it a property that fit your needs and is a good value compared to other properties?
Property values in Mexico
In general property prices rise over time. This is just a general trend almost everywhere. How fast the value raises, depends on demand, location, local infrastructure and how much inventory is on the market. Some properties in Mexico do go up in value faster than others. We have an article about property values and how they appreciate here. Mexico does seem to experience less swings in the market than other places because of the stability of the market mainly due to the fact it is a cash market and not based on loans and over leveraging.
Investing for rental income in Mexico
Renting out a property in Mexico is generally a very good option. Since many financial tools provide low returns, real estate in Mexico can produce returns of 5-20%. Tourism in Mexico is a big driver of this. There is a steady stream of people that like visiting and renting condos or staying a few months and working remotely. This will mean that many owners can do fairly well with rental income on an investment property in Mexico. However, the above mentions percentages vary a lot! Most condo owners will see between 5-10% return. Where most owners see the biggest returns are in unique properties, luxury properties and beachfront rentals. See our article about what ROI is like in Playa Del Carmen here.
Investing for passion
The last factor of considering if a property is a good investment is if it fits your needs. Do you want something walkable to other services? Do you want a beach view? Will you be living in the property, and you want a quieter place? Each of your special circumstances is what adds value to your decision on a place. Part of owning real estate is the passion and the other part is the logical numbers. In our opinion part of any purchase decision should be passion because if you are excited about a property, that adds personal value to you and how you will use the property.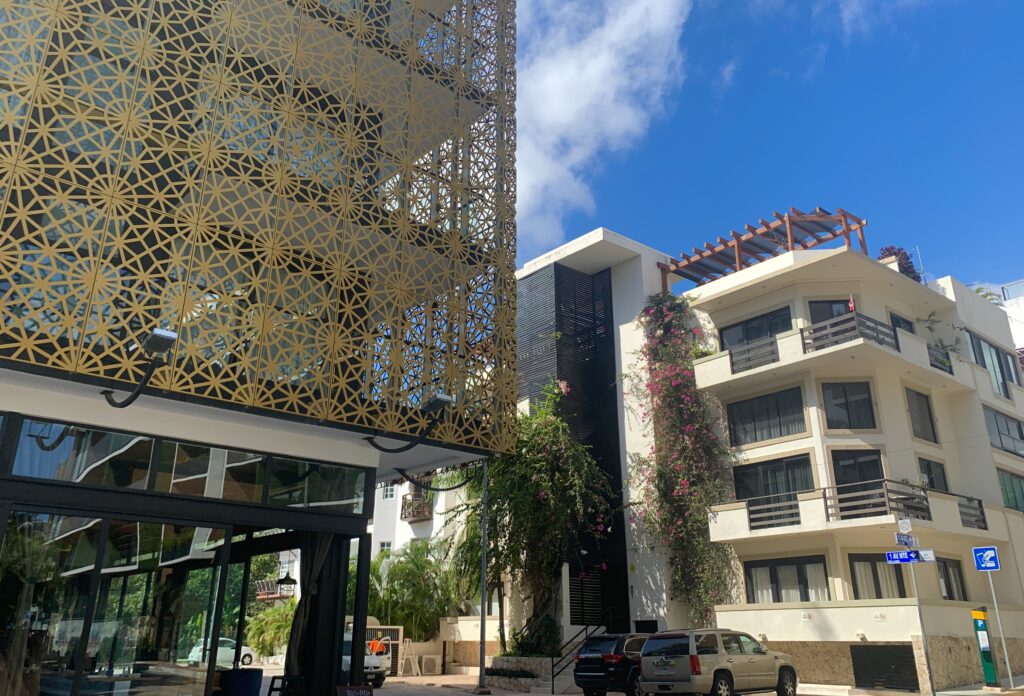 The differences between owning a condo in Mexico compared to other places
One of the biggest differences between the Mexican real estate market and other countries is the fact it is a cash market. Most foreigners buy with cash. This means that almost all properties you see purchased are paid for and there is no property bubble. Even though there is no MLS service in all of Mexico at this time, values of properties are fairly well priced. A good real estate agent can help show you why prices are the way they are and show you comparable properties to help establish values.
Rising maintenance cost
We just heard from a friend in Florida who owns a condo. He just got a $26,000 USD bill for the added cost of building inspection and maintenance. This was in reaction to the Surfside condo collapse in Florida. Some other news stories have had owners facing over $100,000 USD in fees because of new regulations. In Florida for example, new regulations that will take place in 2025 states that condos will need to have a reserve for capital expenditures. This will add to the HOA fees as well as the insurance that is getting harder to get.
In Mexico though….
Mexico is quite different when it comes to labor cost and other expenses. While materials are similar in price thanks to globalization, labor on the other hand is far cheaper in Mexico. Labor is about 20% the cost of labor in the Unites States. This means that services in the condo building, and maintenance are much more affordable.
Another factor in Mexico is the fact that most condos are new or less than 15 years old. In Mexico most condos start to need larger maintenance between 10 and 15 years. Many people that purchase condos in Mexico do not own them for more than 10 years. Many people buy to make ROI by making it a rental property and then selling it or moving into it later. The best rental income is from newer buildings that offer the latest and trendiest things. This means many buy and sell every few years. The price of the condo might not go up, but you already made the rental income and now it is better suited as a place to live instead of a rental property.
Conclusion
As you can see, owning a condo in Mexico can be much more cost effective with less overhead expenses plus the benefits of rental ability. This is no secret as other part of the world have higher energy costs, maintenance and taxes. This is why we are seeing a constant flow of people looking to purchase in Mexico and particularly the Riviera Maya. Are you thinking of buying something in the Riviera Maya? We have some articles that can help you get started in the process as well as recommended people to work with that will help guide you to the best decisions for your investment.