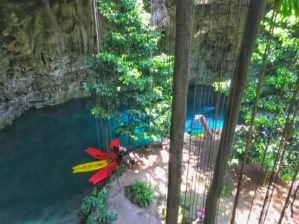 Cenote Sac Aua
Cenote Sac Aua is a beautiful cenote off the beaten path in the Yucatan. This cenote is near to Ek Balam and Valladolid. So if you are out exploring the area and want a beautiful place to visit, this cenote is one for the list.
What makes Cenote Sac Aua special is actually several things:
Not many tourist visit here since it is off the main routes.
It has beautiful water for swimming.
The center is an island with trees and feels a little magical.
There are some services like a restaurant and also tours of the caves.
Visiting this cenote
From the parking lot you will pay and walk down a path that will take about 10 minutes. Here you can shower off and go down the large stairs. The stairs take you to the island in the center. Here you can place your things and jump in. There is one platform for jumping in that is about 7 feet (2.5 meters) off the water.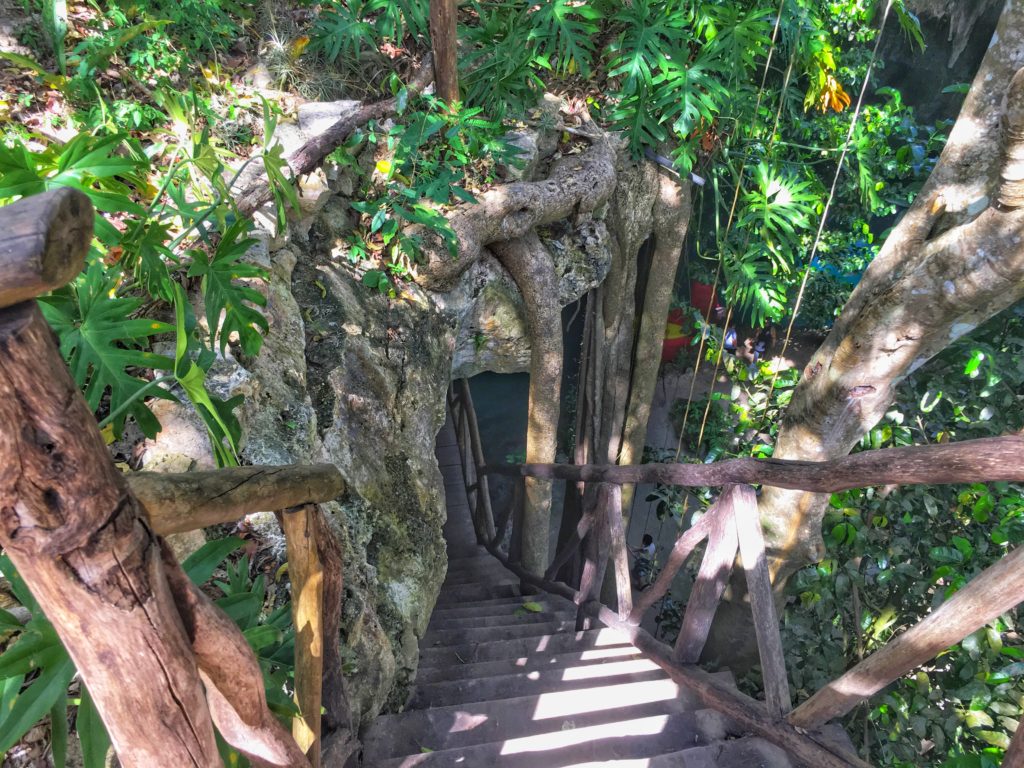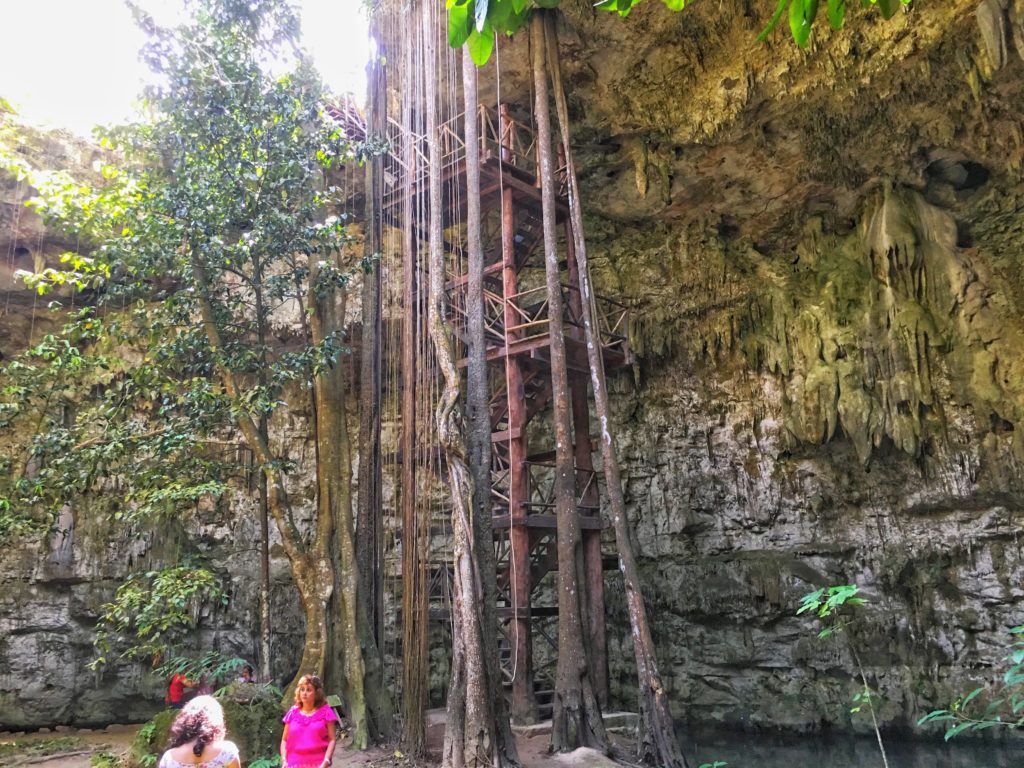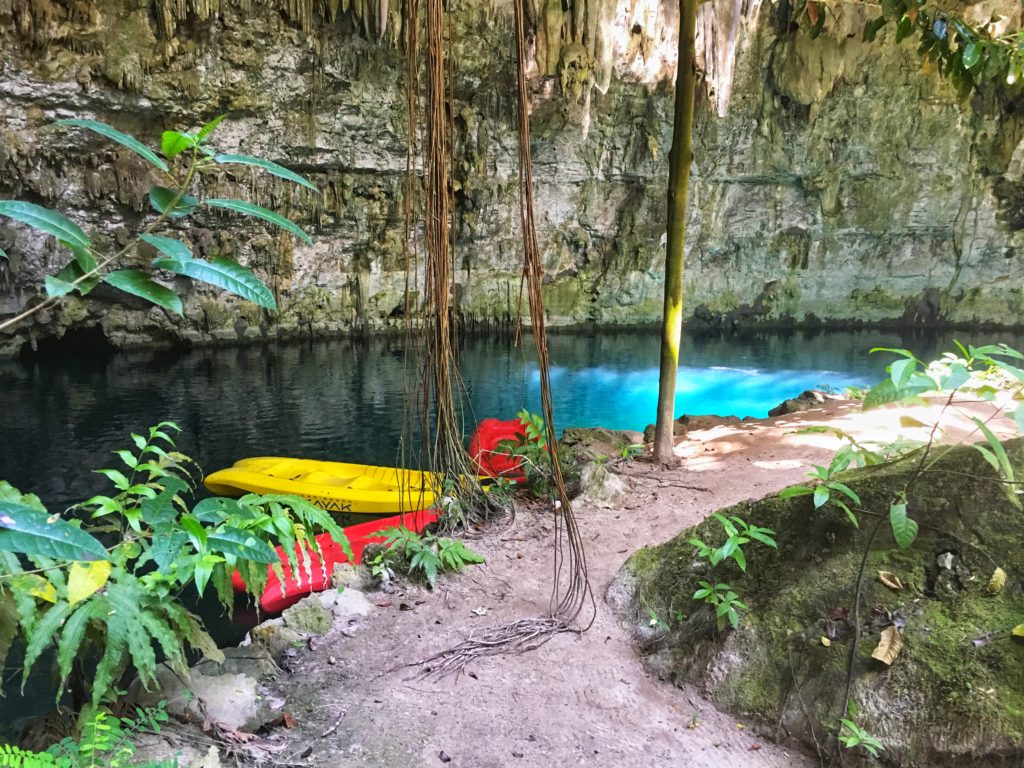 Services and hours here
When you pull in you will find a parking lot. Here you will find bathrooms, a small restaurant and the booth for tickets. After you pay there is a trail to the cenote. Just before you go down to the cenote you will find a small building with showers. This is good to do if you are wearing any suntan cream or lotions. This helps keep the water clean.
Hours
Open daily from 9:00am-5:00pm.
Entrance price to Cenote Sac Aua
The cenote price is 90 pesos. If you want to combine it with a tour of the caves on the property it is 190 pesos per person.
How to get to Cenote Sac Aua
This cenote is not on the main tourist route in the Yucatan. You will need to drive a little of the back roads to get here but it is worth it. The town where Cenote Sac Aua is Dzalbay. Most people will visit this cenote either from Ek Balam or from the old 180 via Yalcoba. If leaving from Valladolid it should take you about 36 minutes to arrive to the cenote.
Other articles to read:
Click the map below to explore more places we have written about.
Have you been to Cenote Sac Aua? What did you think? Do you have tips for other people going there? Let us know in the comments below, we would love to hear from you.