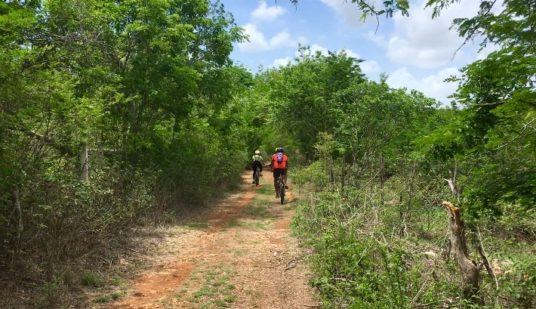 Bikers Zaci bike tours in the Yucatan
We are very happy to tell you about a great bike tour in the Yucatan. Bikers Zaci was started by bike enthusiast that love exploring and riding around the trails of Mexico. Bike touring with Bikers Zaci is a special experience because they know the area so well and can show you some great local places. We love finding people passionate about what they do and offer it to others. Not only is this a very affordable tour but you can get a great local feel and see places you might not otherwise get to see.
For bike enthusiast on vacation in Mexico, this is a great bike tour to check out. For residents in the peninsula that want a great fun activity, this bike adventure is a perfect way to get out and explore a little. Valladolid is an easy drive from Playa Del Carmen, Tulum, Cancun or Merida.
Our video of what a tour is like with Bikers Zaci
We went out for the day with Bikers Zaci. Even though we have been to the area many times and even biked in the area, they showed us some new spots and cenotes. We had a fun time taking this tour as you might be able to tell from the video.
Where do these bike tours go?
Bikers Zaci is based in Valladolid Yucatan. This is the center of the Yucatan Peninsula. Valladolid is a colonial city with a lot of history. It is also an area where there are Mayan pueblos and Mayan ruins nearby.
A bike tour usually starts from Valladolid and then explores further out to some cenotes and trails. Biker Zaci has about 6 regular routes they can take a bike tour on. They also have a good knowledge of routes that are further out from the city of Valladolid. If you are interested in a longer ride, just ask them.
Their tours stop at some dry cenotes and cenotes where you can swim. You will also pass by colonial buildings and churches as well as see traditional Mayan houses.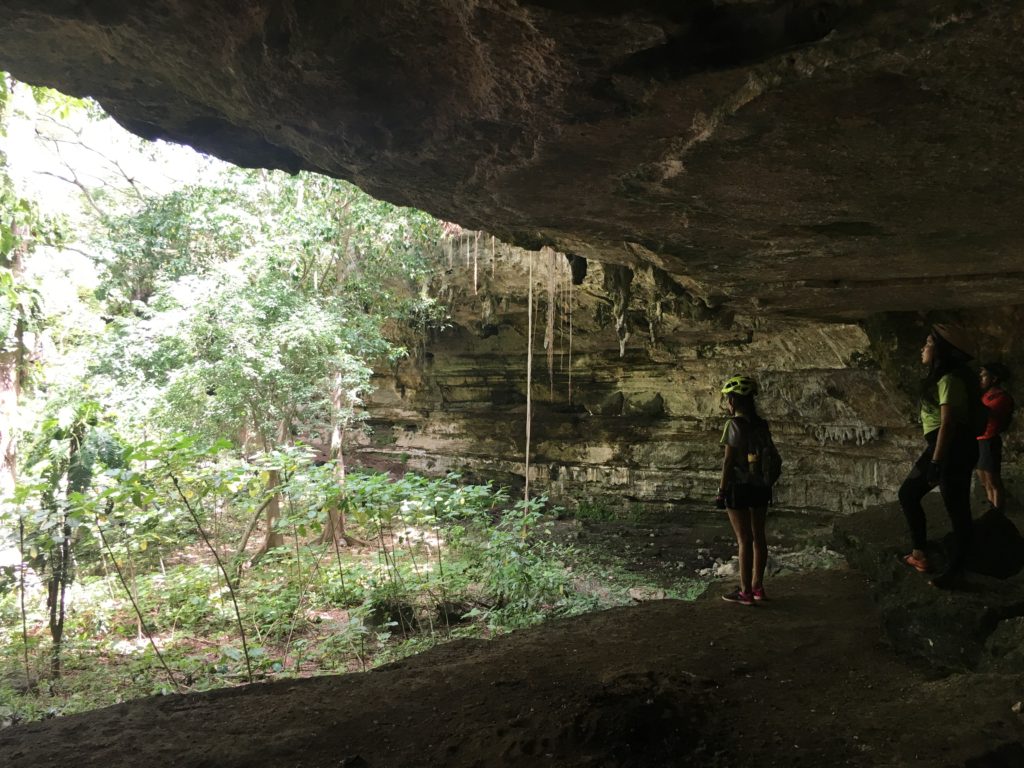 Below is one of the cenotes that we stopped at on our bike tour. This cenote is beautiful and not as visited by tourist. There were only three people there when we were there and we got to take a swim in this crystal clear water.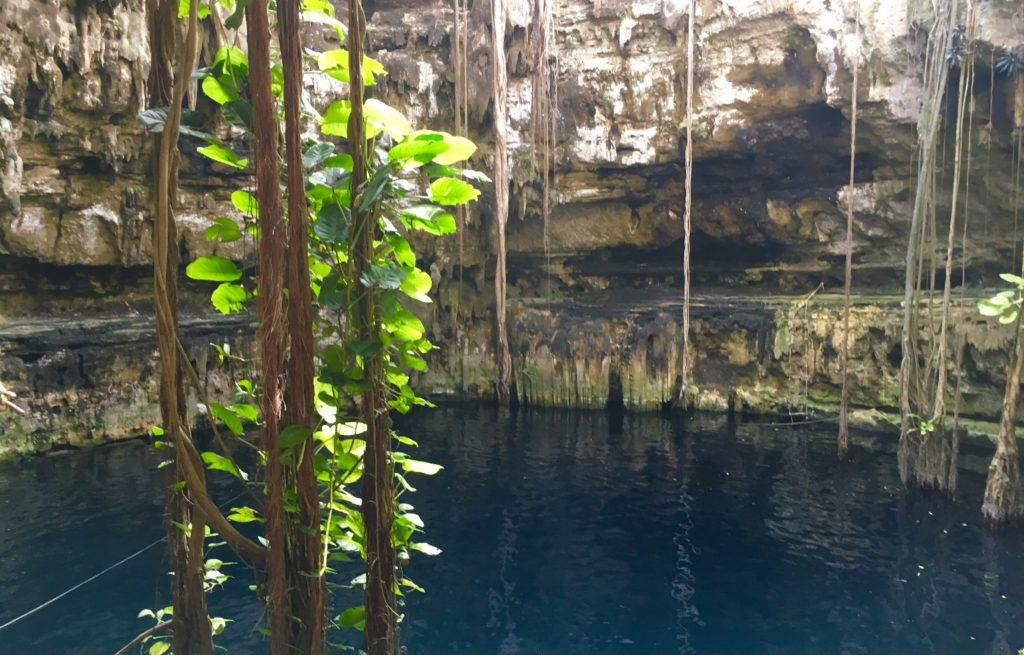 How to book a tour with Bikers Zaci
To book a tour with Bikers Zaci it is best to contact them at least a day in advance. They do have limited bikes for use. Currently there are several guides that can give tours in Spanish and one bilingual guide that gives English bike tours.
You can message them on their Facebook Page in Spanish. If you want to call or send a WhatsApp message in Spanish you can use 985-109-6345.
Bike tours are available for one person up usually up to four people. For a larger group they will have to see if they can accommodate you with bikes.
How much are bike tours with Bikers Zaci?
The tours are 600 pesos. This includes the entrance to the cenotes, mountain bike with helmet and a local stop for lunch. Depending on where the tour takes you, they stop at different local places to eat. You can get a chance to taste some Yucatecan food.
They have good quality bikes that make this tour comfortable and easy.
Tips for a bike tour with Bikers Zaci
If you bring a small backpack with you, you can carry some things for your tour.
Wear a swimsuit. Some places do not a places to change. You can have the opportunity to swim in one or more cenotes on a tour.
Bring a small towel.
Carry water with you.
Since you will be swimming in cenotes, if you do wear sun cream, make sure you have biodegradable. This is important because regular sun creams have chemicals that pollute theses natural water pools.
Sunglasses are good to bring.
If you want, you can bring some small snacks for energy.
If Bikers Zaci asks what time you want to start, try to pick an early start so you can avoid the heat of the day.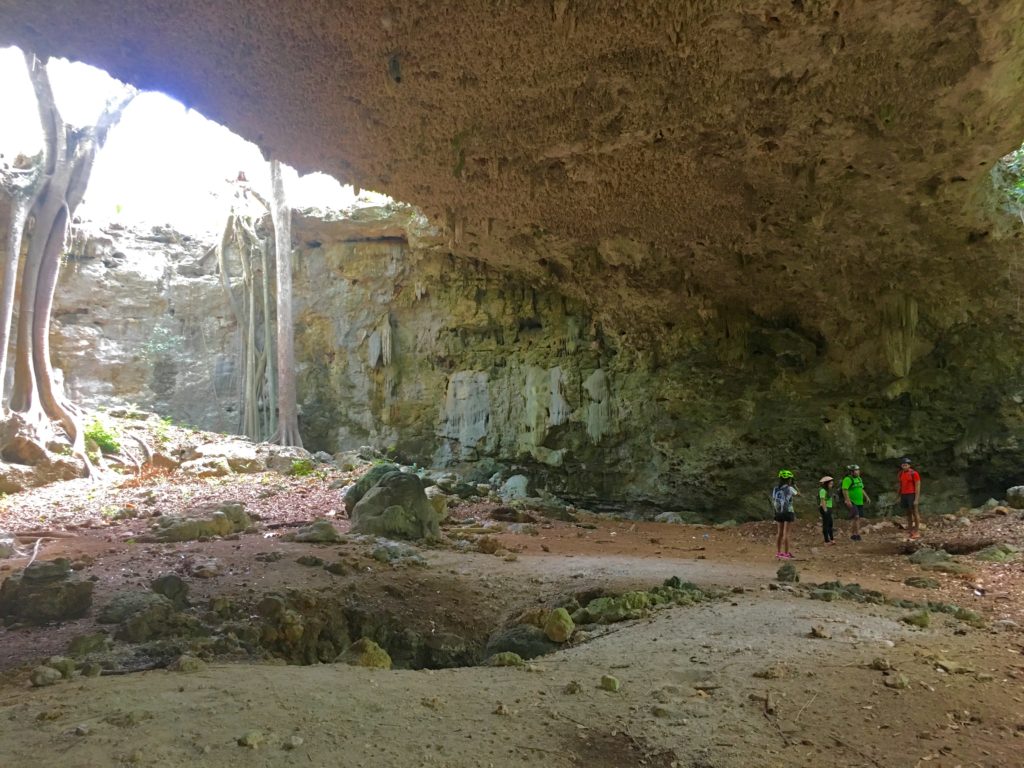 How you can help support biking in the Yucatan
Why do we have a section of how to support Bikers Zaci? We really appreciate hard working people following their dreams and also doing good for the environment and communities. Bikers Zaci does several impressive things. For one they have trail cleaning days where they work on keeping the rural areas of the Yucatan clean. Secondly they also make handmade and painted signs for the bike trails. They are part of the new generation of Mexicans that can change tourism for the better and help keep Mexico beautiful.
Of course one way to support these bike enthusiast is by taking a tour. There are other ways however you can help support them. If you live in the area and have a good quality mountain bike you do not use anymore, would you consider donating it to Bikers Zaci? Good bikes are expensive and offing tours for affordable prices in Mexico does take a lot of work to save for one bike.
If you own a bike shop here in the peninsula especially in Playa Del Carmen, we will offer you free advertising for credit for bikes for Biker Zaci. Contact us for details.
If you are looking to do some bike touring in Mexico and in particular the Yucatan Peninsula, why not contact them to help with planning. Bikers Zaci does tours based in Valladolid but they also have a good working knowledge of the whole area. Their expertise would be invaluable to bike touring in the Yucatan.
Other bike tours in the Yucatan Peninsula
Bikers Zaci are the best ones to go on a bike tour with in the Valladolid area in the Yucatan. Bikers Zaci can also arrange bike tours in Akumal Quintana Roo if you are interested.
If you are a bicycle enthusiast then you might also like to read about some bike tours that are in the peninsula.
One bike tour in Playa Del Carmen visits the jungle. Here you will bike trails through the forest and swim in a cenote. Get up close with this bike tour in Playa Del Carmen.
On the island of Cozumel you can take a bike tour on the far side of the island. This special tour has electric assist bikes to make it extra fun. The far side of Cozumel is natural and beautiful. See what this Cozumel bike tour is like here.
Have you been on a bike tour in the Yucatan with Bikers Zaci? Do you have questions or comments? Let us know below, we would love to hear from you.