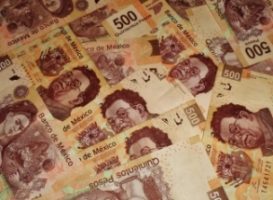 Many of our readers have asked up about financing a real estate property in Mexico. Can you get a mortgage in Mexico? What type of loans are available? What financing options do you have? In our effort to get good answers to these questions, we asked our resident expert Sebastian write an article for you. Here it is:
6
Financing options
to purchase real estate in
Mexico
There are a lot of expats that are looking to purchase properties in the Riviera Maya for investing and some for retirement or both. Often people have multiple questions for me about the options they have for financing a real estate property in Mexico. I am happy to help any reader interested in investing in real estate and show them all the options available, so that you can decide which best fits your needs. I have more information in addition to this article and will be happy to talk to you about your needs and keeping this tailored to your specific circumstances.
Let us first consider a number of variables that need to be taken into account:
A) Is the property on pre-sale and if so, what is the construction progress. When is delivery due? Conversely, is the property already built and ready to move into?
B) Are you looking to buy a house or condo (residential property) or are you are interested in buying a sizable plot of land or a commercial property?
C) Is the price of the property in Mexican pesos or US dollars?
The first thing that is important to point out is that 90% of the foreign buyers in Mexico are cash buyers. The real estate market in Mexico is a cash market, which is definitely a big plus, since it gives stability and lowers the risk of home loans defaulting.
However, if you do not have the full amount for what you want, there are still several options that a lot of investors don't know about.
Financing Options for Presale Real Estate in Mexico
There are a lot of pros and cons of buying presale, we will get more in depth in another article. Many investors are looking to buy presale because the purchase price is lower, they are getting a better deal, it's a brand-new property, and you have payment options during the construction of the property. There are different time frames for delivery of presale units. Most range between a 6 month to an 18-month delivery can depend on how much liquidity you have available now. This is one example of a financing option for your real estate purchase.
1.
Example of developer payment options in presale
30% Down payment – 40% in payments during construction and 30% upon delivery.
50% Down payment – 30% in payments during construction and 20% upon delivery.
80% Down payment – 20% upon delivery.
*Usually starting at 50% and above, developers offer a discount for a higher down payment.
Some options offer a 30% down payment and remaining 70% upon delivery. This is very attractive for investors that don't have the liquidity and would like to finance the remaining 70% with a financial institution like the options you will find below.
2.
Developer Financing
There are a few developers that offer in-house financing; however, the interest rate is most likely higher than what you will find in the United States. if you would like to know what options are currently available, please contact us below.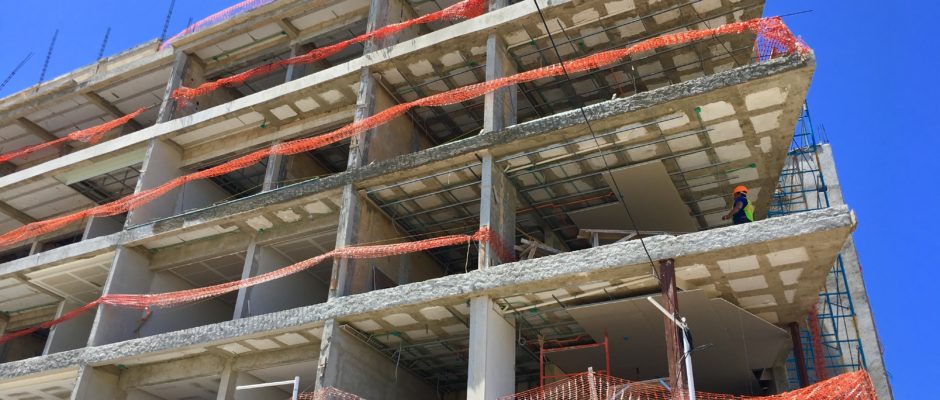 Financing for immediate delivery properties in Mexico
3.
Financing in the US or Canada in USD
There have been several clients that have used this option and they have shared their experience with us. (Before doing any of these, there are some additional tips to make the process go more smoothly. You can use the contact at the bottom of the article to get more details.)
Refinance a new loan (Cash out/Refinance): A client recently secured a 4.2% fixed interest rate, which is the lowest interest option we have found at present. If you would like more information on how to achieve this, please contact us to give you all the details.
Home Equity Loan: If you own a property, you most likely have equity in your home and you can tap into that equity. It is a simple and easy process, and you can get something around a 6% fixed interest rate.
Home Equity Line of Credit (HELOC): This is a more flexible option, and you can take money out as you need it. The interest rate might be variable, and all will obviously depend on your equity and your credit score.
Personal loan: Interest rates will most likely be higher in this option.
*Additional fees may apply depending on several factors for any of the above-mentioned financing options.
4.
Financing in Mexico in MXN
with a Mexican bank
We work closely with different banks and are in a position to furnish you the best option available, we have a tool that will allow you to compare the best interest rates and factor them with the ROI (Return on investment) of the property that you are interested in purchasing. Foreigners can secure a credit with a Mexican bank of up to 70% of the value of the property appraisal. It is the same steps to get the mortgage as a Mexican citizen. Interest rates will be higher in Mexico than the US and Canada, however there are several pros of financing your property in Mexico in MXN:
Full legal certainty from the bank that you are getting the mortgage with.
Securing a loan in Mexico will not impact your credit score back home.
The exchange rate will most likely be in your favor and you can derive income in UD dollars from buying a property that rental clients rent in USD., whereas your mortgage is in Mexican pesos.
Having access to extra cash that you didn't know was available to you.
You can deduct taxes on the interest that you have paid on your mortgage in Mexico.

5.
Financing with your 401K/RRSP using a self-directed IRA in USD
Clients have the possibility of tapping into their retirement savings account. You can take control of that capital and decide where to invest it. In the Riviera Maya you will find properties that offer up to a 15% guaranteed ROI so many people find this to be an attractive option. We can advise you on how to achieve this.
6.
Cross Border Finance Companies
There are several options for cross border investments to finance properties in Mexico. We have worked with one that has given us excellent results. Interest rates and terms may vary.
More information about real estate in Playa Del Carmen
Since you are interested in real estate in the area, we also have this very informative video that covers many topics that might interest you. We hope you enjoy it.
We also have an article and video on beachfront property in the Riviera Maya here.
We also have this article with videos about the buying process in Mexico for properties. Many have found this information helpful.
Conclusion
We hope this article has answered some of your questions about financing property in Mexico and if you can get a mortgage. Of course, working with a professional that is knowledgeable about the area and what options are available to you is key. If you have questions for Sebastian regarding financing in the Riviera Maya area or would like to work with him, you can contact him below. He is one of our recommended realtors to work with in the area.
Please note that Mexico is a large country, and this information is selective to the Riviera Maya area only. If you are looking in another area of Mexico, you will need to contact someone who works in that area. Local banks have different requirements and different parts of Mexico have developers that work in different ways. If you email Sebastian about another area, he is not able to give you advice.
If you would like to see an interview, we did with Sebastian talking about the real estate market in Tulum, click here. You can also read an article he wrote about ROI in the area.