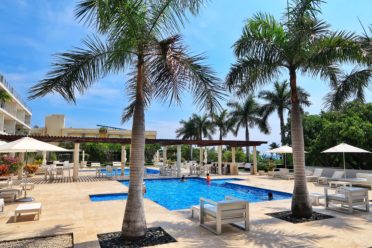 Buying Property in Mexico with the Right Expectations
If you have thought about moving to Mexico or buying a property and using it as an investment, it is important to have the correct expectations. You don't have to lower your expectations; you just need to know what to expect. Many people that are first time buyers think Mexico is a poor country and everything should be cheap, or they have expectations that they can select from many beachfront condos. Over the years, we have had some pretty crazy emails from readers expecting something that is far from reality. So, in this article we are going to explain a little about what you should expect in the real estate market and give you some good tips to get started.
Having realistic expectations for what you will find will get you off to a good start. If your expectations are very high, but not realistic, you are going to waste your time looking for something that is not there. You also will be alienated by your realtor, as they see you having unrealistic expectations, and you are a waste of their time. An educated consumer is the best consumer. They know what is available, what they want and what to expect. All of this leads to making a timely decision and not wasting time chasing after things that simply not reality. Let's start with pricing.
Bargain hunting at Bloomingdales
One of the biggest misconceptions we hear about is people looking for an unrealistic priced condo or property in Mexico. It is true, there is no MLS system with standardized prices like some countries. So there is not a formula for establishing an exact price for one condo on one street. There is, however a general pricing of properties in Mexico. Most new properties are priced fair, it is more going to be about the details of the project to dictate if it is a good value for you.
In Playa Del Carmen for example, you are hard pressed to find any new condo in the center of town for under $160,000 USD. This would be the area from Juarez Avenue to 38th Street and from the beach to 30th Avenue. Anyone looking for something cheaper, needs to look farther out of the center.
When you write to a realtor expecting a super cheap condo in the center of town, they automatically know that you don't know the market and are going to be a client that needs a lot of work. This is the same as going into a Mercedes dealership and asking if they have an economy car. It is just not realistic and it will be a waste of your time. This does not mean that all expectations are lowered. Some people find that condos have more space than other places and some houses are a very good value. It just takes getting to know the real estate market here to know what to expect. We have a lot of articles here in our Playa Del Carmen real estate guide to help people understand it better.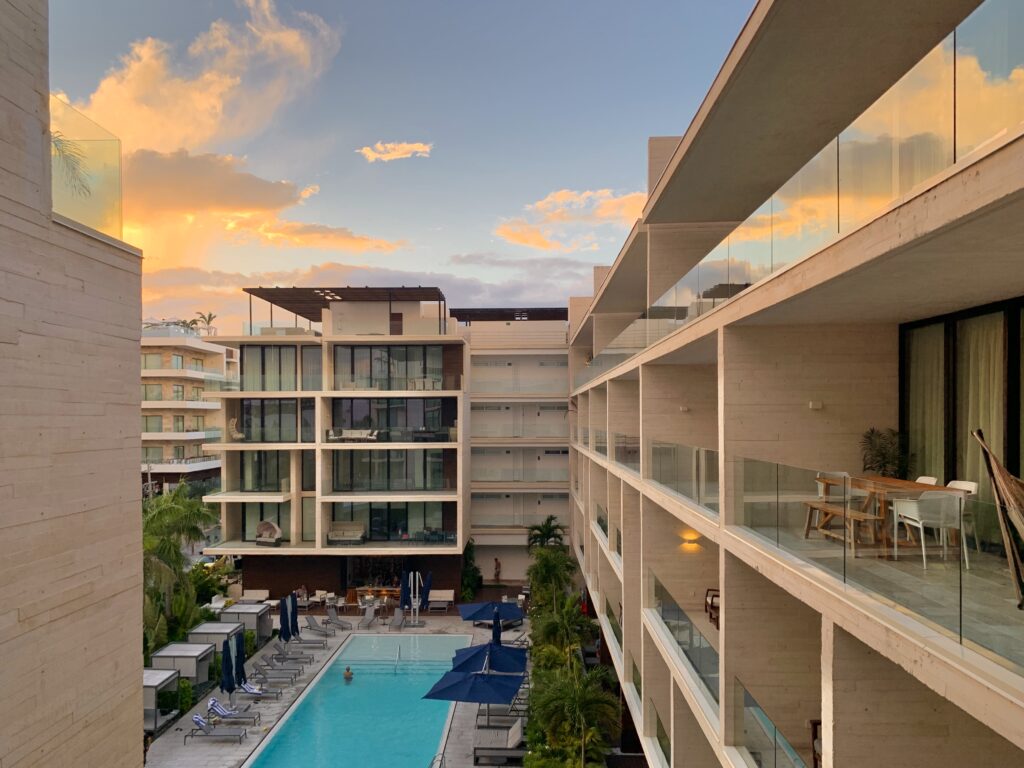 The truth about finding a fixer upper
The past decade introduced a class of real estate flippers and do-it-yourselfers. Some people think about finding an older property in Mexico and either fixing it up and flipping it or moving in. The real expectation that people should have is that you probably will not find a fixer upper. Especially in the Riviera Maya, most properties are less than 20 years old. This means there are not many rundown or crumbling places to fix up. The other thing is, that in Mexico used things (including houses) sell for much higher prices than other countries.
A house that needs a total rehab will still be priced as a normal house because there are people that will pay it. Even if you would tear out the kitchen and bathrooms, there are those that would still use the house as is. Property taxes are also low, so people can sit on properties for sale until they find their buyers. There are other factors as well that make it not really possible to buy a fixer upper in the Riviera Maya. You can only find these types of properties in older towns where some houses are abandoned by locals in favor of newer houses.
The most realistic expectation you can do with fixing up a property is investing in an older condo and doing a remodel. Cost of labor is inexpensive and a good eye for design can turn an old place into a hot rental or nice home.
Can I buy a new house for $50,000 USD in Mexico?
Yes! But that comes with a lot of buts…… There are planed neighborhoods called fraccionamientos in Mexico. In these planned developments you can find row homes, apartments and independent standing houses. These developments are targeted at Mexicans, which opens a way for them to get into the property market. Mexico has a type of credit system set through employers that people can use to get loans for these types of developments. At the very cheap end you can find small apartments or a tiny concrete box house for about $20,000 USD. On average though, most of these types of properties go for somewhere between $60,000 and $90,000 USD. This might seem like a steal, but here are some of the realistic expectations you should have.
Here are some of the real expectations for buying this type of property in Mexico:
Most of the listings are on the developer's website. Each development has its own sale office. Many of the salespeople were just trained to sell there and do not have much experience. (From personal experience, when looking at one development, the salesperson turned out to be the guy from the corner store, it was his second job).
Since these developments have their own salespeople, don't expect a real estate agent to show you these.
Many times, the model homes look great because they are decorated professionally. You just need to realize that many units come with nothing inside, this can mean no closet doors or shelves, no cabinets in the kitchen and really basic finishes.
Most times when you visit the models, the air conditioning is on high. This makes you feel like the property is very comfortable. The reality of keeping a home that cool is actually expensive.
The quality of construction varies depending on the developer. Some of the row homes have walls that you can easily hear your neighbors.
All of these types of developments are out of the center and farther from the beach. If you are looking to rent it out when not in use, do not expect vacation rentals. These are more for long term rentals and for locals.
These neighborhoods are for lower- or middle-class Mexicans. Some have restrictions about opening a business in the property, but others do not, and often these neighborhoods evolve over time.
These types of properties can be good for young families or people looking for something more budget oriented. It is also good for people that are looking for a home and not a property to rent out.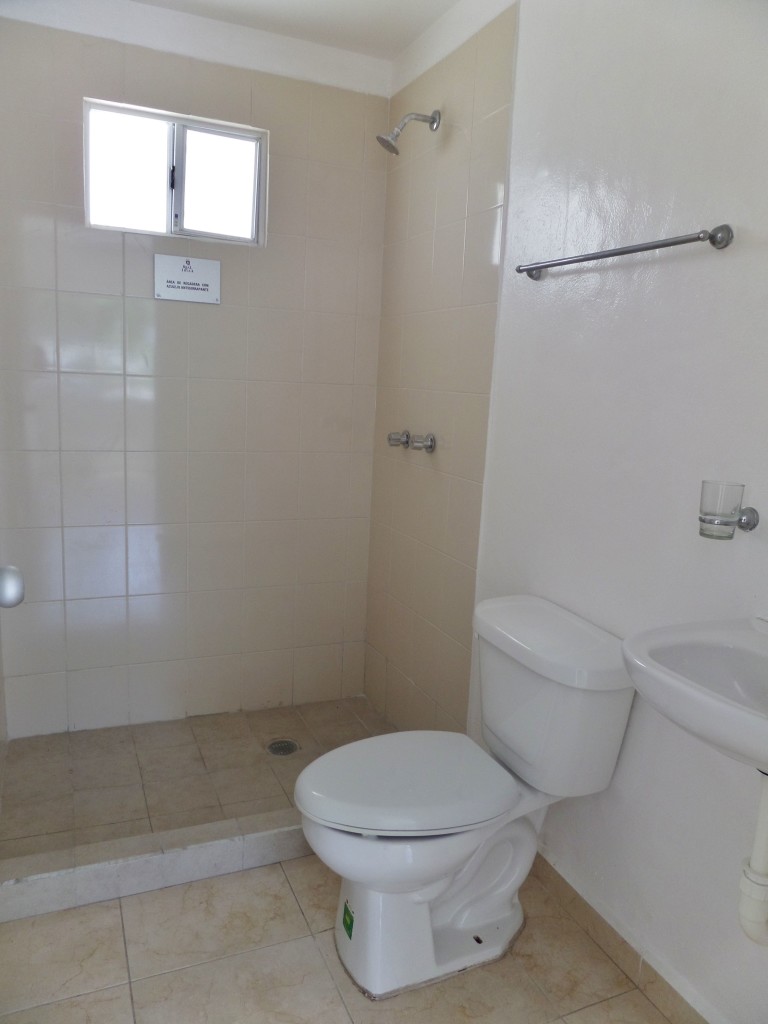 I am going to get a great ROI on my property in Mexico!
About 80% of people that buy properties in the Riviera Maya do so as an investment. Some want to visit part of the year and rent it out the other part. Others buy condos for an investment and plan on retiring later and living there. Because of this, you will see a lot of ads with ROI (return on investment) numbers. We have seen everything from 7-18% ROI advertised. So, what is the reality you should expect? Can you make a lot on your investment, or will it be a dud?
The truth is it is in the details. It is a little complicated and we have a good article here about what you should expect from ROI. The basics are that no one can guarantee what the ROI will be. As we have recently seen with COVID-19, things can change and even small shifts in the market can affect the market. A lot depends on your management company and how well your property rents. Much of this depends on having a good realtor. That is why we make recommendations to readers, so that people can make wise decisions and get the best possible returns on investments.
Many people have done very well with investments here and it continues to be an area of the world that attracts both national and international visitors and investors. As more banks and investments offer less returns, you can have the expectation of some good returns on investment in the Riviera Maya. A good article and video to check out is a tool that investors use for evaluating areas and future rents, see our article here. We also have an article and video talking about the differences between Tulum and Playa Del Carmen for real estate.
I want a beachfront house or condo
Oh the dream of living on the ocean. How magical would that be! Caribbean views from every room in your house, isn't that the dream of almost everyone moving to the Riviera Maya? The truth about the possibility of this happening is both promising and depressing. If you want a house, this will be hard since there is extremely limited beachfront in the Rivera Maya. In Playa Del Carmen for example, there is the neighborhood of Playacar Phase 1 that has houses on the beach or with beach views. It is a very nice area, but with a limited amount of houses and even more limited price grasp of many. Otherwise there are a few beach areas along the coast where you can find beachfront houses.
Ocean views are possible from many condos in Playa Del Carmen. In recent years, Playa Del Carmen has allowed another story to be added to the height restrictions. This means that there can be added views, but also blocking others. No real estate agent can promise a forever view to you, saying nothing will be built in front of you. The good news is that many new buildings have rooftops with pools and public space. These can have amazing views looking out over the Caribbean.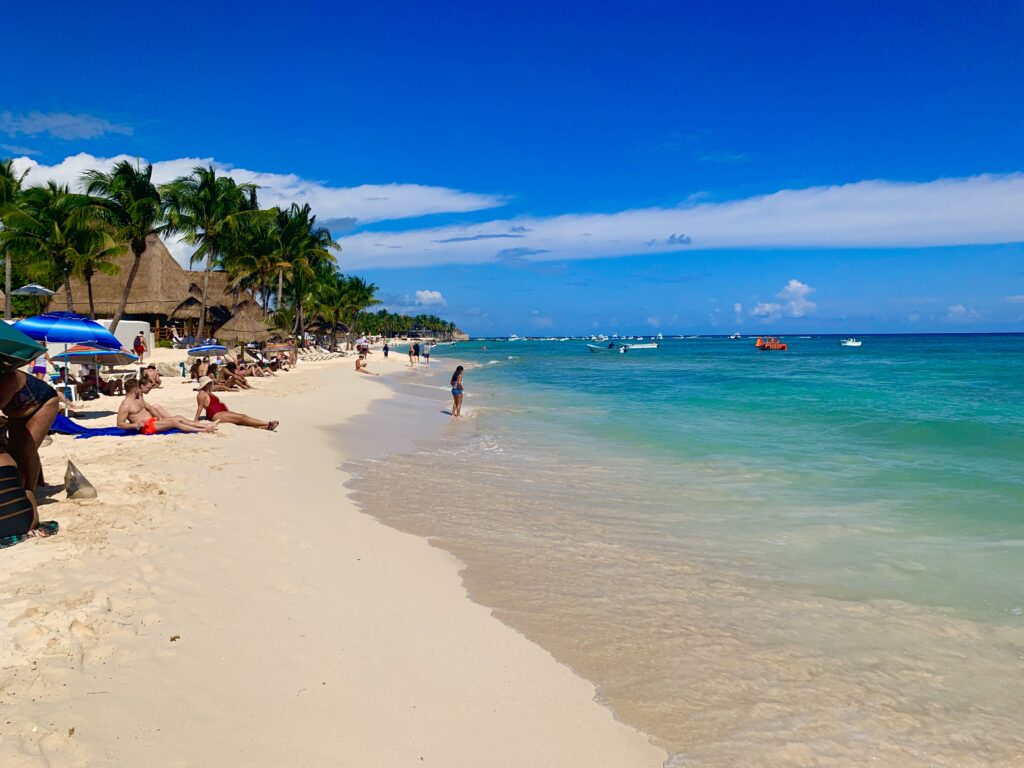 The more emails I send the more possibilities I will have
Since there is no MLS system in Mexico and not central place to look at properties online, many people start out with google and start emailing people for info. It may seem like a productive way to collect information on properties in Mexico, but there are some side effects of doing this. One, you are going to get tons of email that you will have to sort through. You might even start to favor one property, but later upon visiting it, realize it is not at all what you thought it would be, and it would of been nice to have a little help for a good realtor.
The most important effect is the fact that one you email a realtor, they list you as a possible client in a database. If you are emailing and talking with multiple realtors, they can see this. It means you are a "lookyloo". That is an expression for someone that is just looking, but not serious. You might well be serious, but the other factor is, if you are working with several realtors, it might mean they have to split up a commission. Ok, so that is not so bad, several people will get some commission, right? That is true, but it also means you won't get the best service and attention of a good realtor.
Some of the best local real estate agents are buyer representatives. These are agents that work for you and your interest. Buyers agents can show you any property and are not only working to sell you one developer. By having a buyers agent you are not pushed into buying one of the products they represent. Because these types of agents usually are the best fit for people, we have complied a list of recommended realtors for Playa Del Carmen here. These agents also work showing clients in Tulum and the Riviera Maya.
See our real estate video here for more information
We get a lot of questions about real estate in Playa Del Carmen and the area. We have one article here with information about the buying process and how it works. The video below covers many of the topics concerning real estate in Playa Del Carmen. We hope you find this helpful.