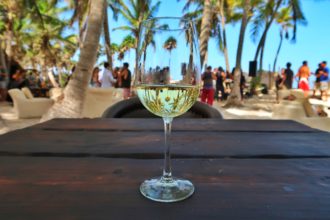 Tourism returns to Tulum
Amid an almost worldwide tourism shutdown, Tulum, Mexico is looking almost normal again. While many places are either closed or have had very few visitors this year, Tulum is one of the places where tourism is returning and in large numbers. So why is Tulum recovering so fast? What makes Tulum different from other parts of the Riviera Maya in Mexico? We will talk about these topics in this article.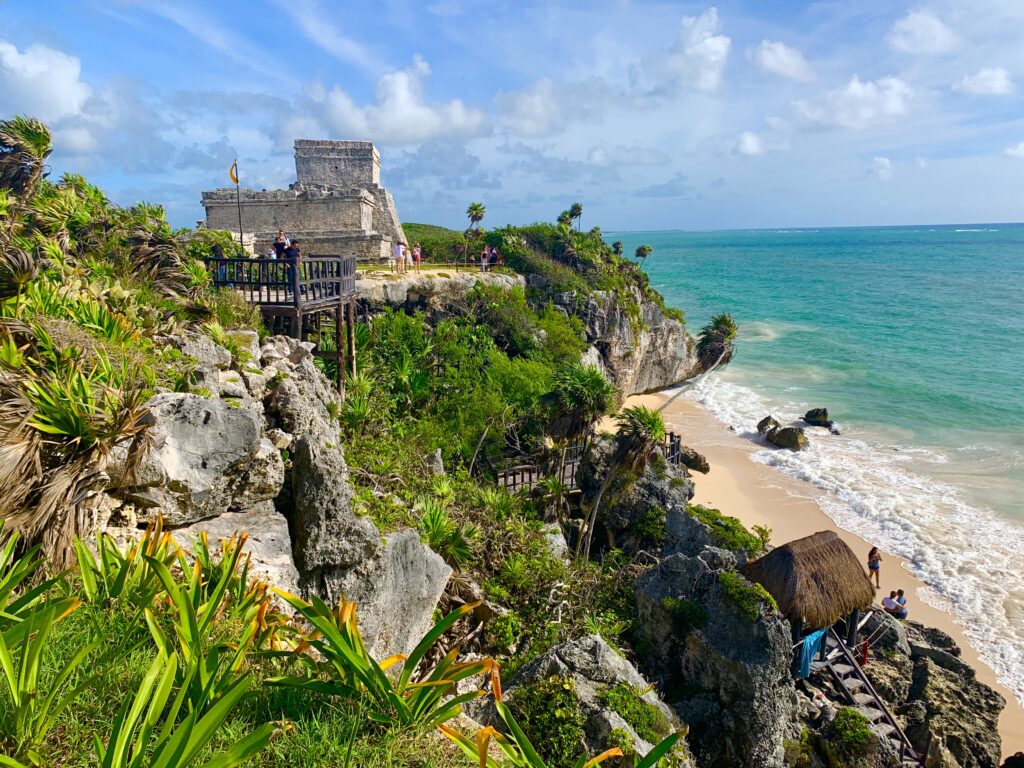 Why Tulum was so popular before 2020
Tulum, Mexico has been popular for some time. Back in the late 90's it was still a backpackers destination. The more adventurous people that were traveling the east coast of Mexico would stop to enjoy the pristine beaches and cheap accommodation. It was a lot more rustic back then. There were basic restaurants and Tulum only had one supermarket to get necessities. Once more people started to discover Tulum, the town grew in popularity.
Once word got out that Tulum was a beautiful place, the jet set wanted to come check it out and get some Instagram photos plus enjoy the beaches. With more Europeans, backpackers and people seeking a quieter beach experience with more nature, Tulum started to cater to these people by adding more hotels, guesthouses and restaurants. It was the vibe of Tulum that attracted so many and this has carried through to today.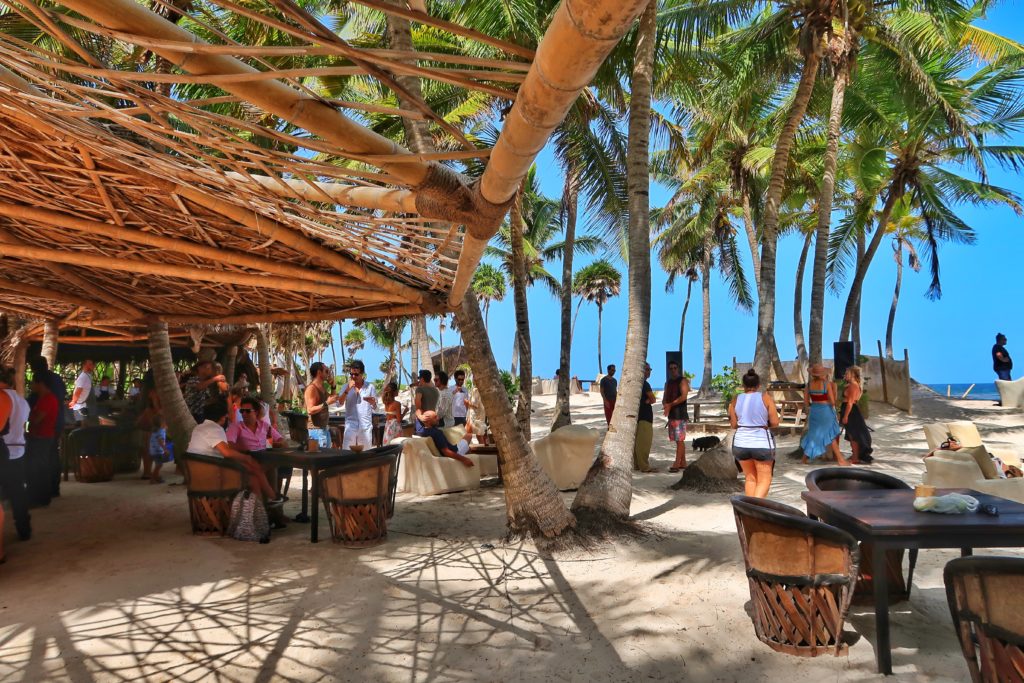 Why Tulum had a lot of business during quarantine
As the world shut down and went into quarantine, there were many seeking a place to lay low for a while. Even though there are not that many actual full time residents in Tulum, the area saw a lot of people staying there. Here are some of the reasons why.
Tourists coming from Central America
Let's go back in time when some of the Central American countries started restricting tourists. Guatemala was one of the first countries to close its borders to many citizens of other countries in April 2020. Most of the countries in Central America started imposing restrictions. This made tourists plan to go somewhere to ride out the wave of closures. Tulum is one of the first stops coming up out of Central America, and this is where some came to stay.
From Mexico
Tourists within Mexico looked for a place where they could chill for a while. Tulum was a good spot on the ocean, if they had the means to pay for a hotel for an extended time period or find a rental. Mexico is a relatively large country, but it actually has far fewer beach towns that offer a good location for tourists than you might think. Many coastal areas have small fishing villages with few amenities for tourists.
The main beach destinations in Mexico are Cabo, Puerta Vallarta, the Riviera Maya and a few spots in Oaxaca. This means as the remaining people in Mexico that wanted to stay traveling looked for a destination, Tulum was high on the list. People were also avoiding large cities like Cancun, so Tulum was a good fit for many.
Arriving from Europe
Earlier in the year, Italy was being hit hard by the corona virus and it was spreading in Europe. So many from Europe left before things got locked down and Europeans traveling stayed in Mexico. People that could afford to travel and be away for a while, obviously had some money. Tulum appeals to a more chic and sophisticated traveler. So again, Tulum was a good option for some.
Smaller hotels and no all inclusive resorts
Most all inclusive resorts closed for a while and waited for the last guests to leave. These types of hotels are meant for mass tourism, and that was not happening in early 2020. Most people were looking for short term rentals or smaller, more affordable hotels to ride out the quarantine. Tulum has a lot of these smaller options, hence, making it a popular choice for people.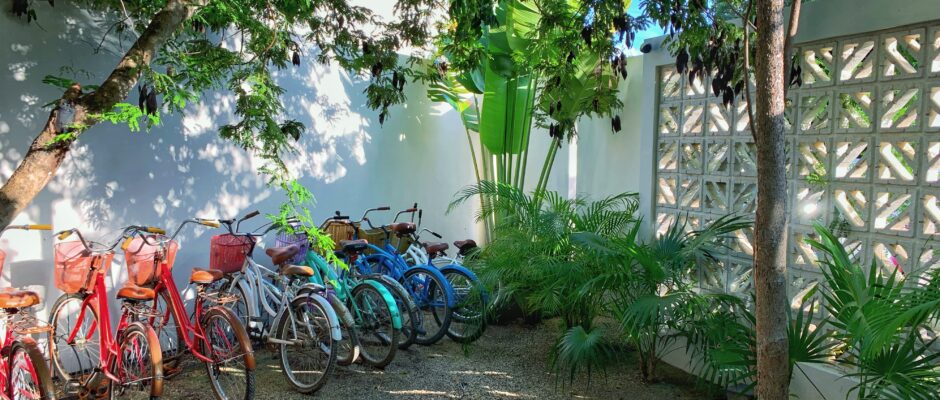 Not totally without problems
As you can imagine, any town that is open to tourists during a pandemic, will have issues. Many tourists were coming, being lulled into the beach vibe and not using mask and gathering together. As cases were going up, the mayor of Tulum implored people to follow sanitary measures. Tulum only has a small medical clinic and any serious medical conditions have to be transferred to either Playa Del Carmen or Cancun.
Cases have fallen and Tulum is now in a yellow light under the traffic light system. Signs are pointing to a continuing progress in cases as more things open.
Why Tulum is busy again with tourism
Tulum attracts a unique crowd to it. This crowd comes in different economic groups, but it is a general type of traveler that is attracted to Tulum. People that want the laid back beach vibe, good services and natural beauty of the area. Tulum has been preserving that and even creating a style all of its own.
For the younger set of people searching for the Tulum vibe, they are more likely to travel sooner than later as restrictions lift. Tulum does appeal to younger people who are backpacking or wealthy youth looking for a destination. Tulum also attracts middle aged travelers who want style and eco chic places to go to. Most people that feel comfortable now to travel are healthy people that perhaps don't want a big city, but rather a smaller place with lots of good options.
Tulum offers a lot to travelers and people are willing to pay for it. People skip over the other part of the Riviera Maya and go to Tulum for the experience. This is why the Tulum real estate market has been to good to investors for a while. Even right after a global pandemic, Tulum is busy again and the future looks even more popular.
Going to Tulum soon? Check out these articles
The first thing you might want to do is book a hotel. This article and map will help you select the best area for you.
Once you have your hotel, you will need to get from the Cancun Airport to Tulum. Here is how to do it and the best recommended transportation.
You will want to check out what there is to do nearby Tulum for your trip also.