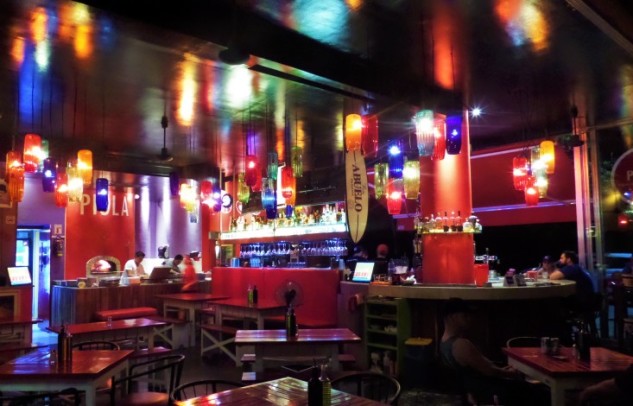 Piola is one of those restaurants that people go back to because they like the feel of the place and taste. This is an Italian restaurant that is actually a chain but the Playa Del Carmen one has a unique feel to it. The pizza and pasta is popular here and you cannot help but think about the basil martinis! They are so good they made our list of great drinks in Playa.
Piola Restaurant in Playa Del Carmen
Piola opened in 2009 in Playa and has found it's niche audience with those that like the setting that is away from the buzz of 5th Avenue and has a little Playa Del Carmen feel to it. The colorful lights and tropical garden in the front give it a special atmosphere. There is a very large menu with about every type of pizza and pasta imaginable. The quality of food is consistent and it is why they have been able to stay around so long.
Pizzas are made to order and cooked in their brick oven.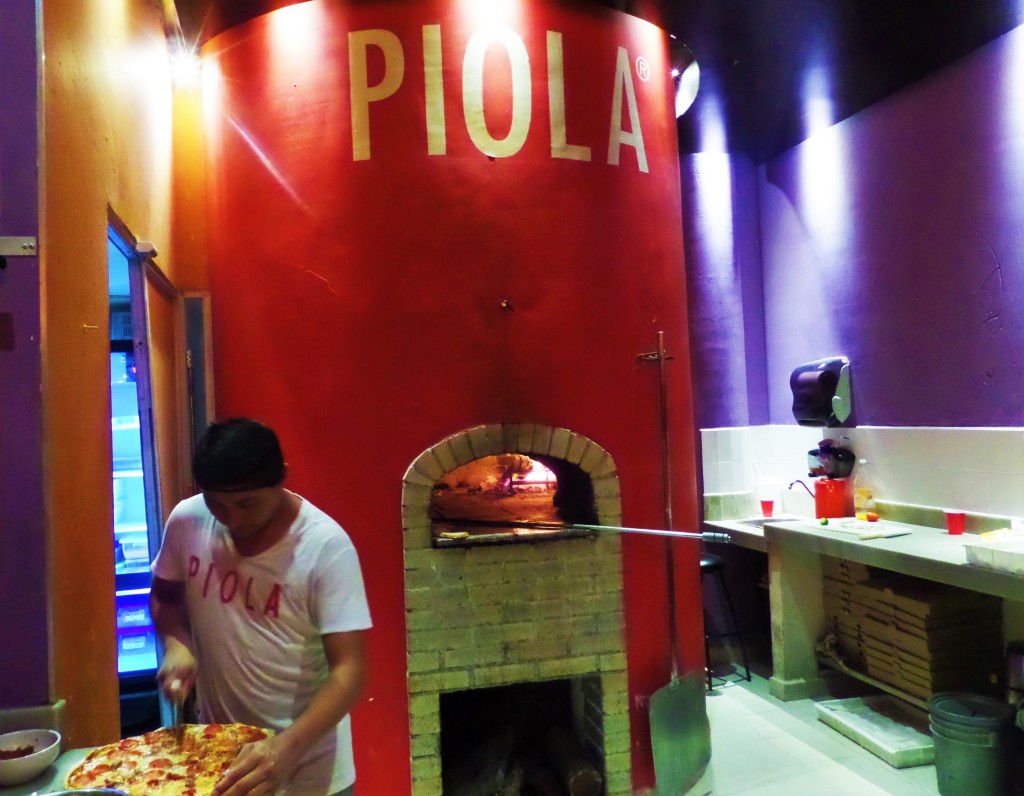 Pizzas come in two sizes, 10 inches and 16 inches. Prices range from about 99-250 pesos. Below is the Brooklyn pizza.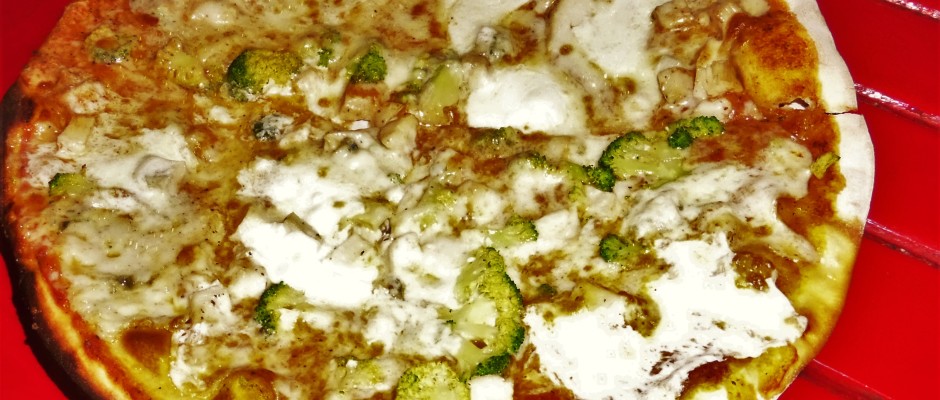 Pastas come in two sizes which is nice for when you are a little hungry or a lot.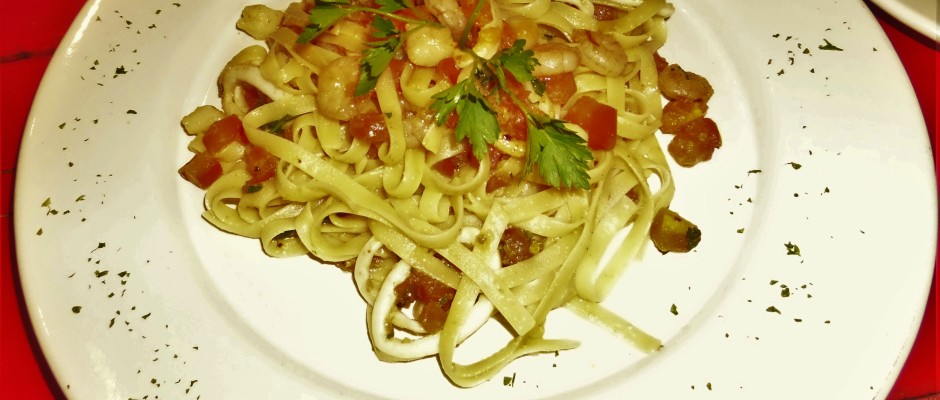 These are the famous basil martinis. There have an amazing taste and are very refreshing for those warm nights. You have to drink fast at first because they start melting. No objections there!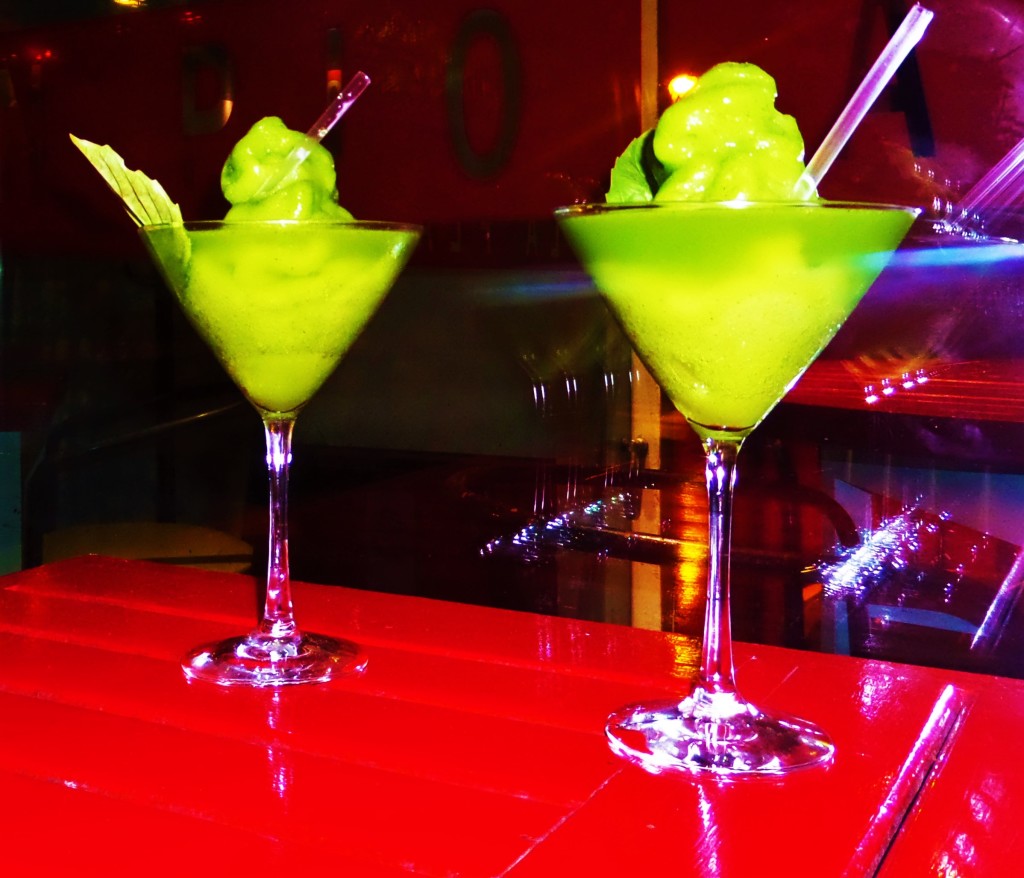 Save room for dessert. Their tiramisu is good for two.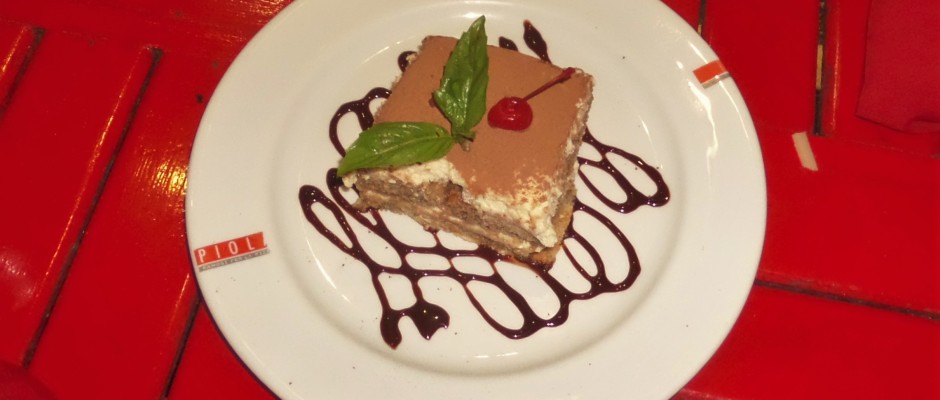 *For more restaurant reviews and information see our full Playa Del Carmen Restaurant Guide here.
Recommendations
It you want a casual Italian restaurant with a nice setting and a menu that is sure to have something for everyone, then this might just be your spot. It is not high end gourmet but the tasty food does keep bringing locals and tourist back. And you must try the basil martinis!
Our video of Piola Restaurant
Hours
Monday-Sunday 12:00 noon-1:00am.
Phone number
984-803-4229
Location Map
Piola is on 38th Street between 5th Avenue and the beach. Look for the colored lights and tropical garden out front.

Have you been to Piola Restaurant? How was it? Let us know in the comments below. We would love to hear from you.