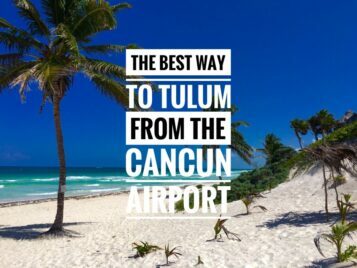 What is the best way to get to Tulum from the airport?
So what is the best way to get to Tulum from the airport for your vacation? Lets first say that Cancun Airport to most Tulum hotels and destinations will take about 1 hour and 30 minutes. This is a considerable amount of time and after a long flight you don't want to waste time getting to Tulum in a slow manner. The best Tulum airport connection we have to recommend is a private shuttle. This is a bilingual driver with a van that will meet you at the Cancun Airport and drive you directly to your hotel or rental.
Note: We do not recommend taxis since this is a longer trip. Uber does not operate in the Riviera Maya so this is not an option.
Our Video of how to get to Tulum from the Cancun Airport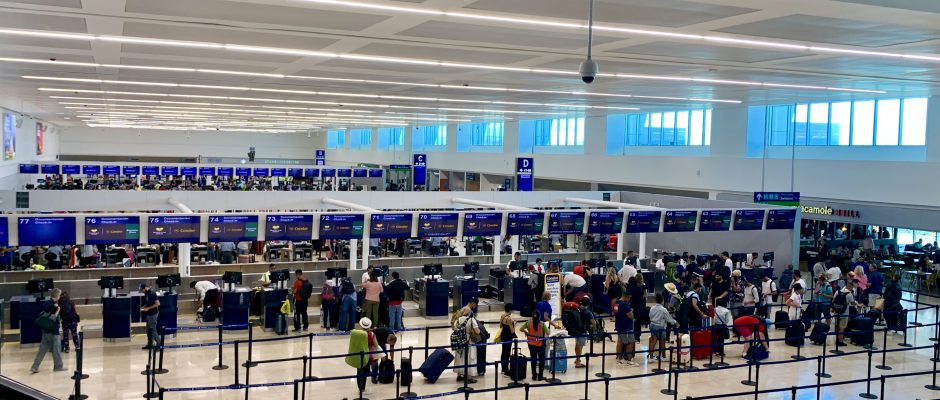 What airport transfer service do we recommend?
We have researched companies that provide Tulum airport connections. We found one that our readers have enjoyed and we have honestly never had a complaint about them. Not only do they provide courteous and prompt service, they also offer great rates. If you need to organize your transport from the Cancun Airport to Tulum we recommend reserving with this company.
How much are these airport to Tulum transfers?
Since the distance is about 120 kilometers (75 miles) and takes about 1 hour and 30 minutes it does have a cost. These vans from Cancun Airport to Tulum are private and are only for you and your family. The price is for the entire van and not per person. All fees and taxes are included. Travel insurance is included as well. For current prices click the reserve now button to go directly to the transportation website.
Tip: Booking a roundtrip will save you between $10-$25 USD.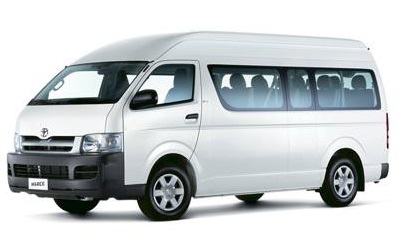 Other services you can pre book for your trip to Tulum from the Cancun Airport
You can pre order sodas, juices, wine, beer, and snacks for your ride.
You can pre book a one hour stop at a store for $35 USD. This can be a great option if you need somethings for your trip. If you are staying at a resort, they are often not near any stores and only sell things at tourist prices.
Going to Tulum for a special occasion?
If your vacation in Tulum is for a special occasion, you might want to take a VIP car service in a Suburban or similar type of vehicle. You might like to take a limo from the Cancun Airport to your hotel. This same company offers these as well and they come well recommended.
There are two types of limos available to shuttle you from the Cancun Airport to Tulum.
The first is a Suburban limo. This limo holds up to 14 people. If traveling with luggage this limo holds 10 people with luggage. There are however options for a second vehicle for luggage if you have more then 10 people with luggage.
The second option is the Chrysler 300 limo. This limousine holds 11 people or 6 people with luggage.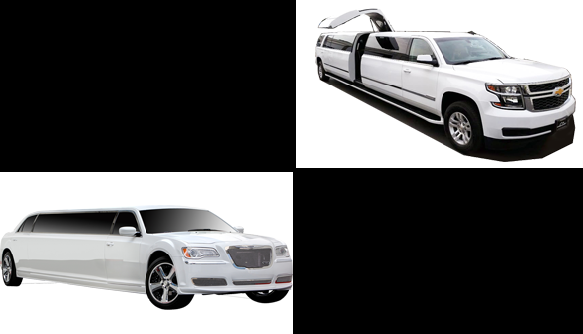 Should you take a taxi to Tulum from the airport?
The short answer is no, we don't recommend it. For several reasons we prefer the private shuttle service. Since the distance is longer you might as well be comfortable for the ride. The price is also the same or similar. We hate to see tourist arrive and have to negotiate with a taxi driver at the airport. We have actually seen taxi drivers get out a calculator to negotiate prices with tourist. Most people wind up overpaying for the service because they just want to get to the hotel. It is so much better to have your transfer all arranged so all you have to do is walk out the door of the airport and meet your driver who is waiting.
It is also important to note that taxis at the airport are not city taxis. They have special licenses and act just like transfer companies, and this is why they cost so much. You also cannot get a discount when booking a round trip with a taxi, so the private transfer listed above is a better option.
Budget transportation options from the Cancun Airport to Tulum
Here are two options and basically the only two that are for budget minded people traveling to Tulum.
Shared shuttles to Tulum
This option in our opinion is better than the ADO bus for several reasons. The main reason is connecting between your hotel and the airport is easier since this is a door to door service. There is no need to get from the bus station in a taxi to your hotel. In Tulum the taxis are expensive and distances can be far from the bus station.
These shared shuttles go between Cancun Airport and Tulum. They are small air conditioned vans with professional drivers. The shuttle seat needs to be booked in advance. You can do so buy following the reserve no button below to the official website for booking.


But is there a bus from Cancun Airport to Tulum?
The ADO bus company is the only bus service from the Cancun Airport. They mainly have direct service to downtown Cancun and Playa Del Carmen. There are a few busses a day to Tulum. Currently there are 5 direct buses a day between the Cancun Airport and Tulum. The schedules depend on what terminal you are arriving at. Most international flights arrive at Terminal 3 or Terminal 4. Check ADO's website for the most up-to-date schedules.
Note: We do not recommend buying your ticket before you arrive. Often times you cannot even get foreign credit cards to work on the ADO website. The other reason is the tickets are timed and you don't know if your flight will arrive or how long it will take to go through immigration.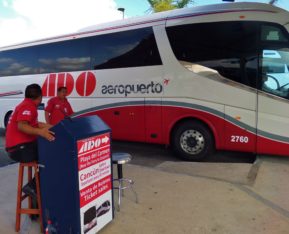 How to take the bus via Playa Del Carmen to Tulum
If you cannot get a direct bus to Tulum, the next best option is to take an ADO bus to Playa Del Carmen. This takes about one hour to get to Playa Del Carmen. You will arrive at the bus station on Juarez Avenue. When you arrive in Playa Del Carmen you will need to get off and get back on a Tulum bound ADO bus. Busses leave about every 30 minutes to Tulum.
There are two stops in Tulum that are possible. Not all busses go to both. There is the Tulum ruins stop and Tulum bus station in the center of Tulum.
You might be able to buy your two tickets at the Cancun Airport. This will make it easier when you arrive in Playa Del Carmen. You will not have to get in line to buy a ticket and you can be sure you have a ticket for the next bus.
When you arrive in Tulum from the Cancun Airport
The ADO bus takes just over 2 hours to get to Tulum bus station. It should be noted that Tulum is a town in three separate parts, meaning it is spread out. There is the downtown, Tulum ruins area and the Hotel Zone along the beach. If you are not staying near the bus station you will need to take a taxi and this can add 10-20 minutes to your journey. The hotel area along the beach is long and can take a while to take a taxi to.
We only recommend the ADO bus Tulum airport connection for backpackers staying in the downtown.
Enjoy your vacation in Tulum and the Riviera Maya
Now that you know what is the best way to get to Tulum from the airport you will need to start planning on what you are going to do in Tulum. Of course most people have some serious beach time planned, but there are hundreds of other things that you can do in the area.
To give you an idea what is in the area we made this interactive map. To read more about what are some of the best things there are to do in Tulum you can see our guide here. We also have a detailed guide on the best areas to stay in Tulum. If it is your first time to Tulum, Mexico you might like our guide just for you. For a complete guide to Tulum transportation see our guide here.
We hope you have a great time in Tulum. For questions or comments about a Cancun to Tulum, just let us know in the section below. We would love to hear from you.