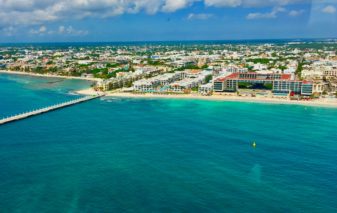 The Everything Guide to the Playa Del Carmen Downtown
The center of Playa Del Carmen has about everything you want for a vacation. Here is our Playa Del Carmen downtown guide to everything. Lets start with a map so you know what is the best area to check out.
Our map of the downtown area
This is the area of the Playa Del Carmen downtown area. It is basically bordered by Juarez Avenue to the south, the beach to the east, 30th Avenue to the west and CTM Avenue (aka 46th Street) to the north.
What is there to do in the downtown of Playa Del Carmen?
If your vacation is going to be here and you are staying in town then you will want to know what there is to do. The biggest things to do in Playa Del Carmen are going to the beach, walking 5th Avenue and going out. If you are going to be going out, see our bar guide and nightclub guides here.
One thing you can do before coming is look at our yearly events calendar and see if there will be something special in town. These are holidays or other events that occur each year.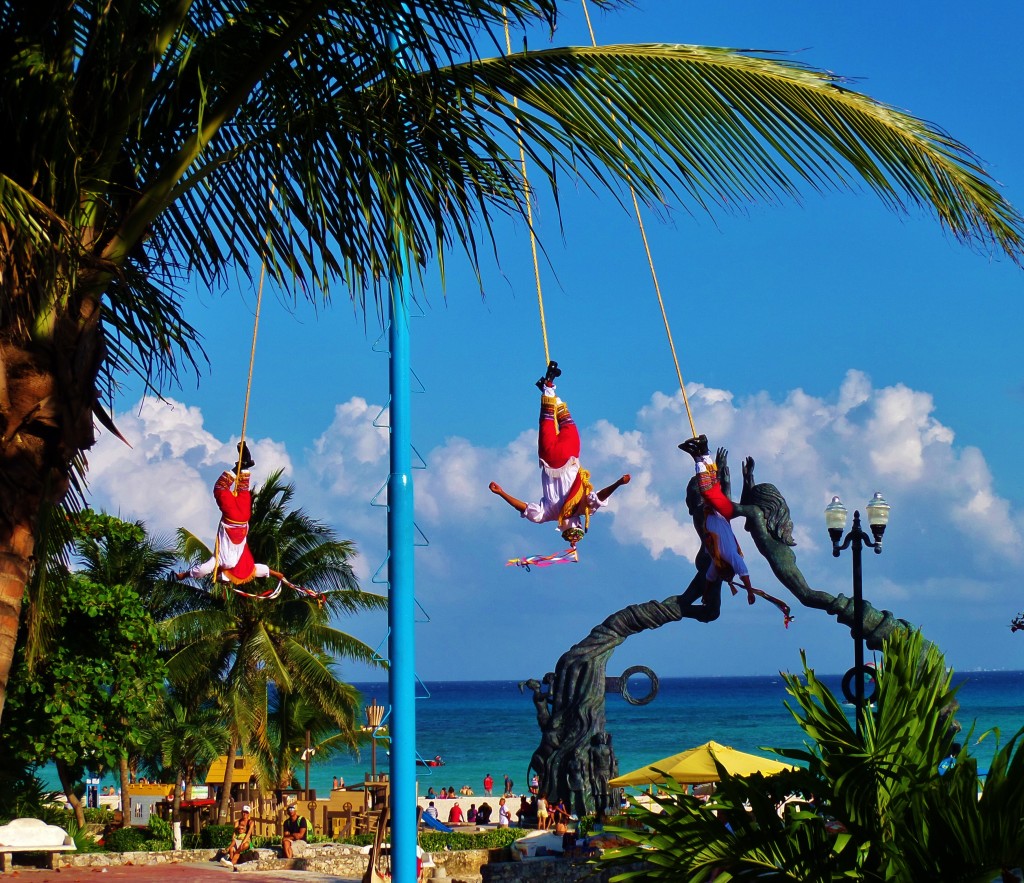 Where is good to eat in the center of town?
Where to start? There are tons of restaurants to choose from. With the influx of people from all over the world, you can find many international styles. You can find everything from cheap eats to fine dinning on rooftops overlooking the Caribbean. Browse through some of our guides here to see what places are good in the downtown.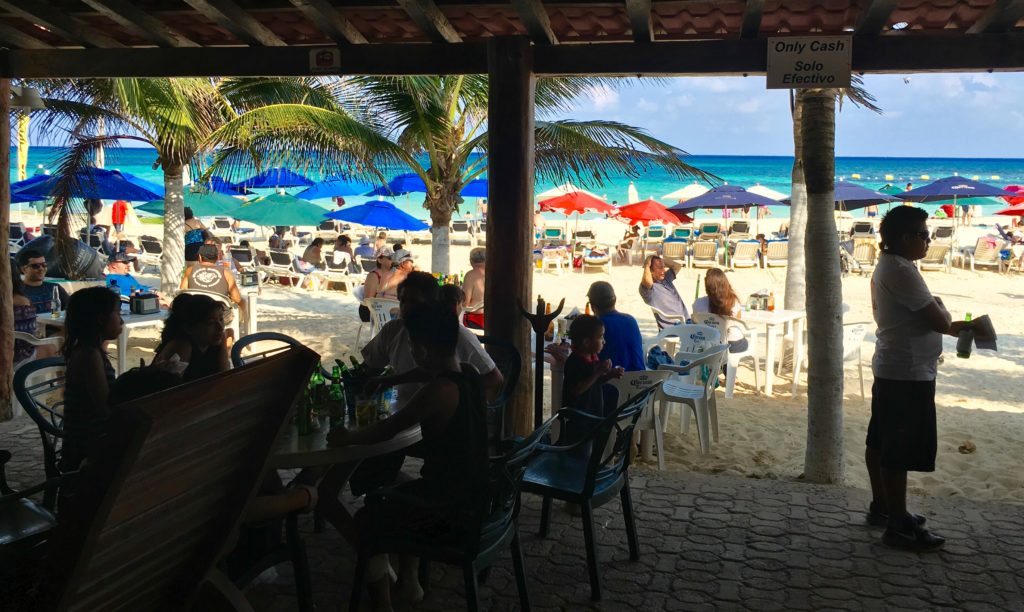 Where is good to stay in Playa Del Carmen?
Most visitors want to be close to the action. This means walking out of your hotel to the beach or 5th Avenue. Playa Del Carmen's downtown is very walkable and makes it possible not to have a car. Hotel choices range from boutique hotels to larger all inclusive. We made this handy guide on where to stay so you can be where you want to be.
Shopping on 5th Avenue and in the downtown of Playa Del Carmen
If you are a tourist, you will love all the opportunities to shop in Playa. Most tourist will find everything they can imagine on 5th Avenue from the far south end all the way to 40th Street. We do have you covered with what you might be looking for. If you don't find it or have a question, leave a comment below and we will get back to you.
Best beaches and beach clubs in the downtown
Playa is renowned for the beaches and certainly you can walk right out to the beach from the downtown area. Some of the beaches are more popular with locals and some are more attractive to the younger crowd. See our list of the top 5 beaches in Playa Del Carmen here.
If you want to go to the beach but have access to chairs, some food or drinks and bathrooms, a beach club is perfect for you. Here is our guide of beach clubs here in Playa Del Carmen.
You might also like a rooftop pool to relax at. These can look out at the ocean but not get your feet sandy. Some of the roof tops to look at are the Roof Club at the Palm Hotel, Thompson Hotel rooftop, and the Carmen Hotel's Deck 5.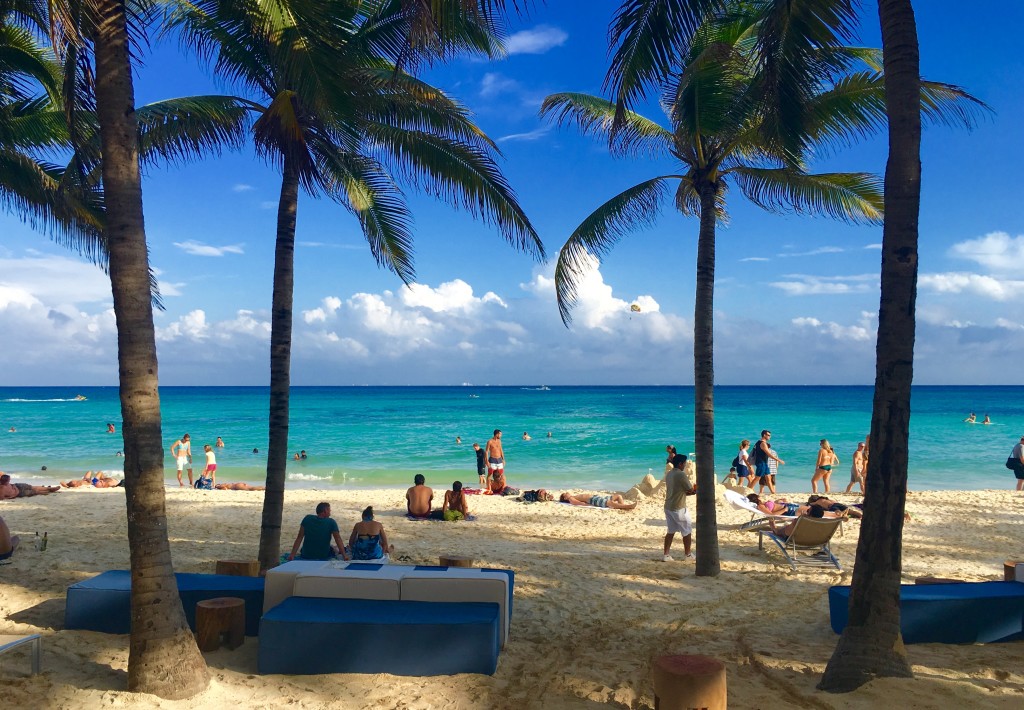 How to get to and from Playa Del Carmen to the airport
Since most of you are coming to a resort or hotel and not renting a car, here are the best options for getting to Playa Del Carmen from the Cancun Airport.
The cheapest option is the ADO bus which runs from the airport to the Juarez Avenue bus station only. See the ADO website here for schedules.
Most other readers enjoy taking a private transfer direct to your hotel or rental. This transport company is one of the most recommended by our readers.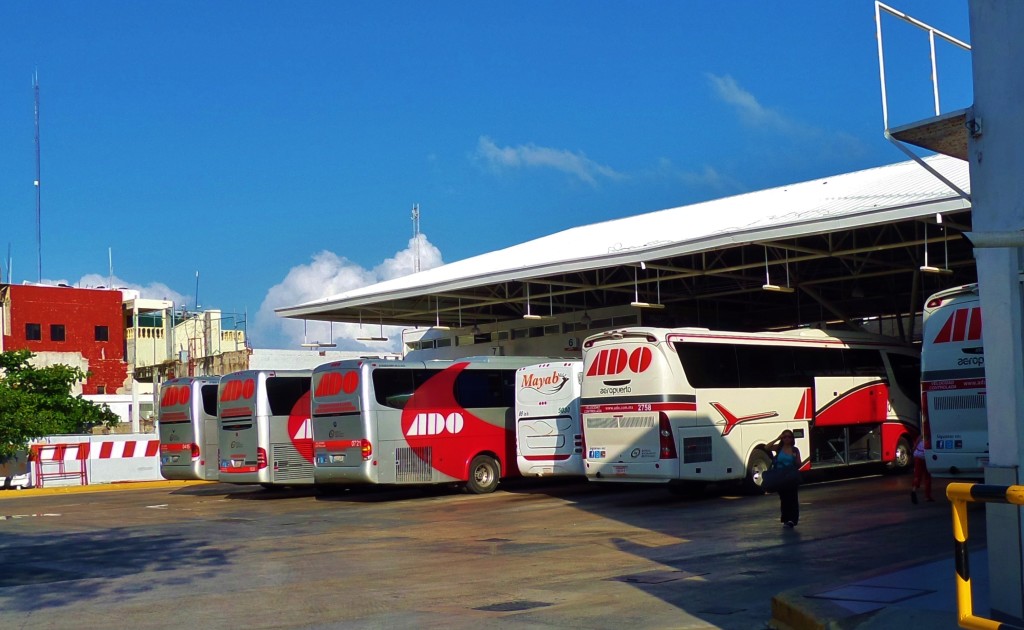 Getting around from the Playa Del Carmen downtown area
If you are going to other towns in the Riviera Maya, either short or more far, here are some easy transportation options.
If you have enjoyed this guide, see our complete list of guides here for everything Playa Del Carmen and around.
What do you like to do in the downtown of Playa Del Carmen? Let us know in the comments below. We would love to hear from you.