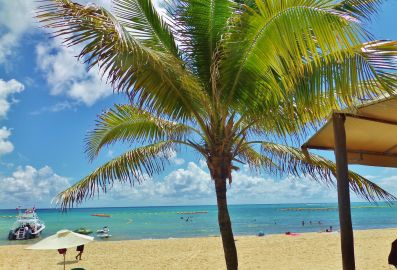 5 Of The Best Things To Do In Playa Del Carmen
So you are coming on vacation and you want to know what things to do in Playa Del Carmen. Certainly there are things that are "a do not miss". It is good if you read this before you come on vacation to the Riviera Maya because you just might kick yourself for not knowing about it. Some of these are a bit generic but we have detailed information about each one that can help you. See if you like any of these things to do here. If you have any other suggestions, let us know in the comments below.
#1 Hit the beaches but not just the main beaches
Go to the beach! After all that is one of the biggest reasons you choose Playa Del Carmen as a destination. There are the 5 best beaches in Playa Del Carmen that we recommend but did you know that there are some pretty nice beaches just outside of Playa Del Carmen? We have a guide to the best beaches in the Riviera Maya here. We also have an interactive map to help you find them.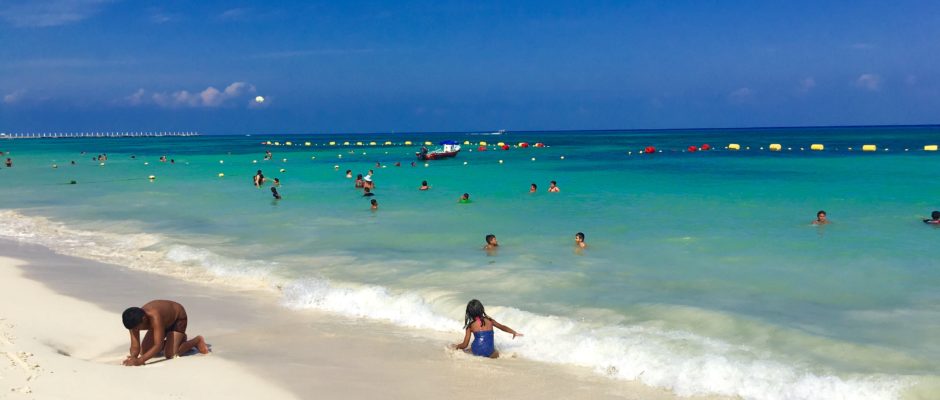 #2 Explore the past with a visit to some Mayan ruins
Visit some Maya Ruins. This is something that is unique to this area of the world and there are several to choose from. These are amazing not only because they make good photo ops, they also hold thousands of years of history. If you take a tour to visit one of the ruins you will most likely be stopping at a second stop which can hold something interesting to see. To help you choose what Mayan ruins are best for you to visit we have a guide here for  all of them in this article.
Here are the top 4 Mayan ruins to visit: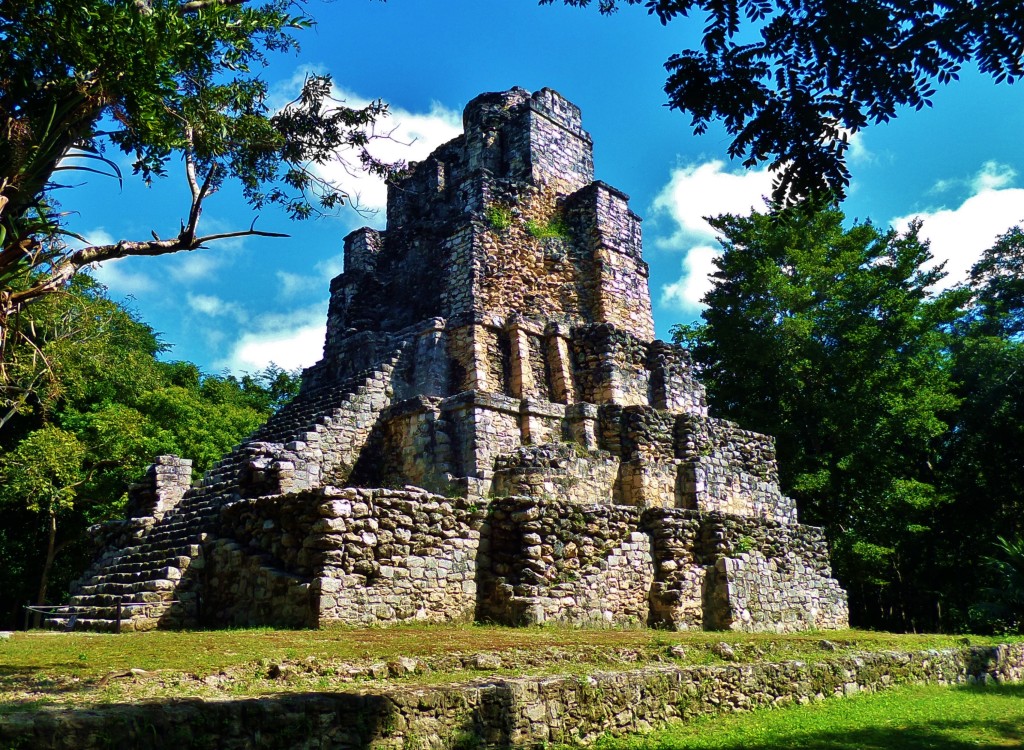 #3 Party hardy! Well, at least enjoy the nightlife!
Get our there! We mean go out at night and explore the vibrant nightlife Playa Del Carmen offers. There is world class entertainment, bars, and clubs for you to experience right here in Playa Del Carmen.
Things to do in Playa Del Carmen in the day
Playa Del Carmen does not just party at night. There are some fun things to do in Playa Del Carmen in the day as well. Here are some options.
If you like going to the beach and like some electronic music you might like Mamitas Beach Club. This is the most popular beach club in Playa Del Carmen. You can got to the pool here or you can rent a beach chair.
If you want a daytime club, which is a beach club you can check out Coralina Daylight Club. This is like a nightclub but in the day. There is a DJ and small pool. This is a young and upscale club at the beach.
There are many bars that are open from the early afternoon until the evening. Having a margarita in the afternoon can be very relaxing. For the most active bars in the day you can try 28th Street between the beach and first avenue and 10th Street between 5th Avenue and 10th Avenue. See more in our Bar Guide to Playa Del Carmen.
Things to do in Playa Del Carmen at night
Playa Del Carmen comes alive at night! With world class clubs and events you cannot go wrong with a night on the town. Here are some things to do in Playa Del Carmen at night.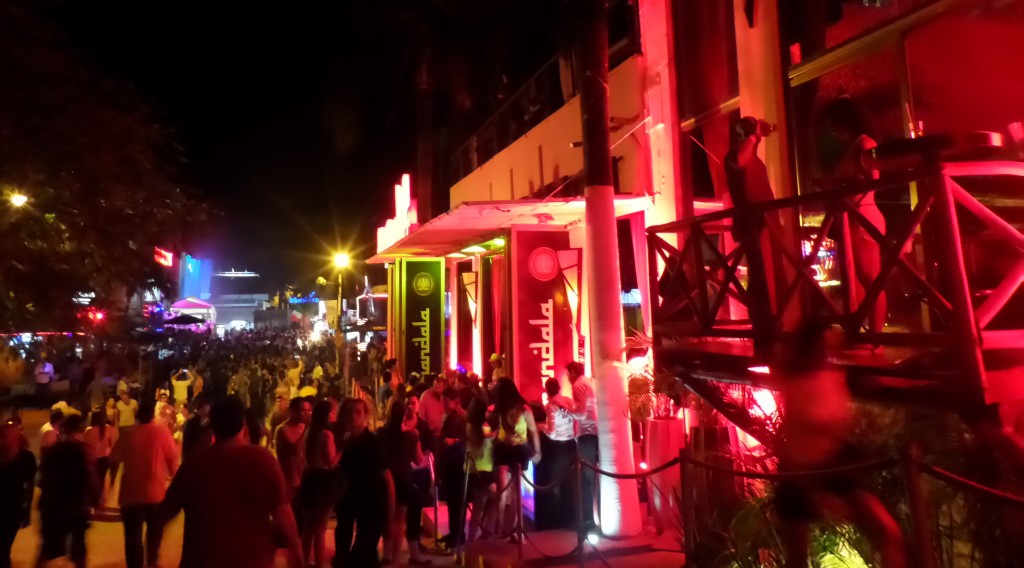 #4 Visit and Eco Park for the day
Go to one of the big eco parks. These parks are some of our favorite things to do in Playa Del Carmen. They offer fun filled days and a unique experience. You also might learn something, but shhhh, don't tell your kids. The three biggest are Xcaret, Xel Ha, and Xplor. We will give you a brief description of the three below.
Xcaret Park
This is the biggest of the parks. Xcaret has a very full day of activities for you. Here are some of the things to do here:
swim in underground rivers while exploring the park.
see shows throughout the park during the day.
see animals and an aquarium.
visit an amazing bird aviary.
discover the ancient past and visit a Mayan town and cemetery.
Stay for the grand show at the end of the night.
Xel Ha Park
This eco park is all about swimming and snorkeling all day. This park is a full day of activity with all food and drinks included. To read more about Xel Ha park see our article here.
Xplor Park
This is the most active of all the parks. Xplor has a fun filled day in line for you. Here are the things you can do at Xplor:
two zip line routes.
paddle in boats in underground caves.
drive 4 wheel jeeps in the jungle.
swim in underground rivers.
To read more about  Xplor and how you can save money on tickets, see our Xplor article here.
#5 Get off the all inclusive hotels property!
All inclusive hotels are beautiful and provide a park like atmosphere with everything you need to enjoy your vacation. But there is a lot to explore just outside of the walls. You can come here and have a nice relaxing time  by the pool and eating at the buffet but if you knew what things in Playa Del Carmen you missing you just might regret it.
We put together a fun interactive map that lets you know what is close by and what tours and excursions you might want to go on. See our tours and places to visit from Playa Del Carmen article here.
What are your favorite things to do in Playa Del Carmen? We would love to hear from you in the comments below.