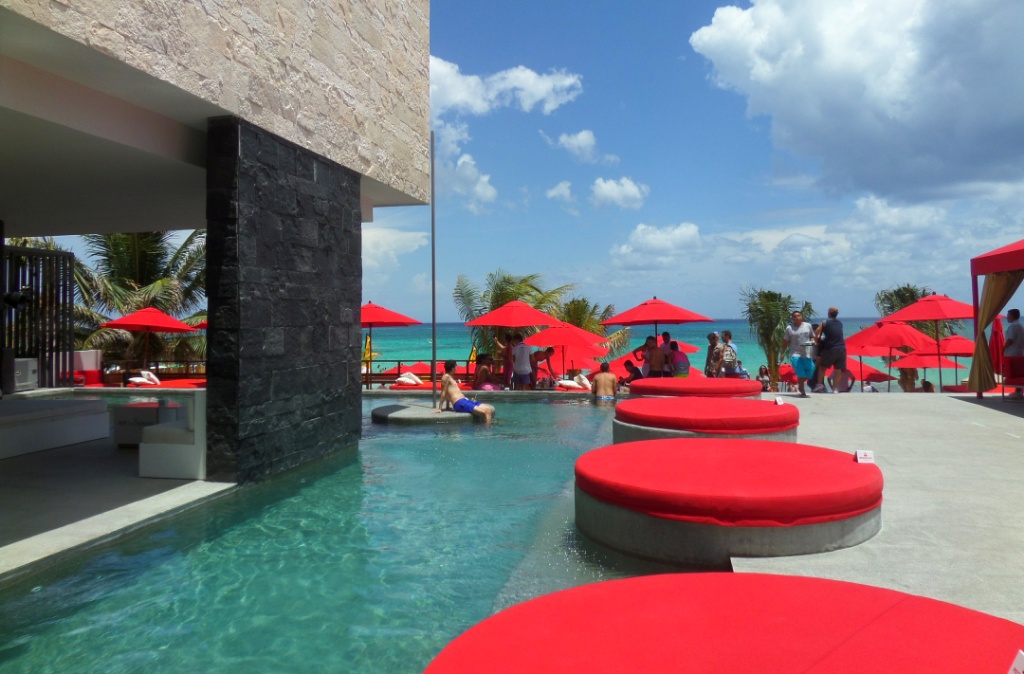 Coralina Beach Club is a little different than other beach front clubs in Playa Del Carmen. This is considered a "daylight club". Here is our review.
How best to describe Coralina Beach Club
Coralina Daylight Club takes notes from places like Ibiza, Spain where they started the party early and enjoy DJ's and a club like atmosphere only this time when the sun is out. People do like to have a good time during the day and this is kind of a new concept for Playa Del Carmen. For a while younger people have enjoyed Mamitas Beach club because the music and it was a place to see and been seen. Now Coralina has upped the game and created a beach club that is less about being in the sand and more about being near the pool and drinking with friends while listening to electronica and dance music.
Coralina beach club features several sections to visit in the club. There are private tent areas that you can rent for a more luxurious and private affair complete with champagne buckets. You can see them below.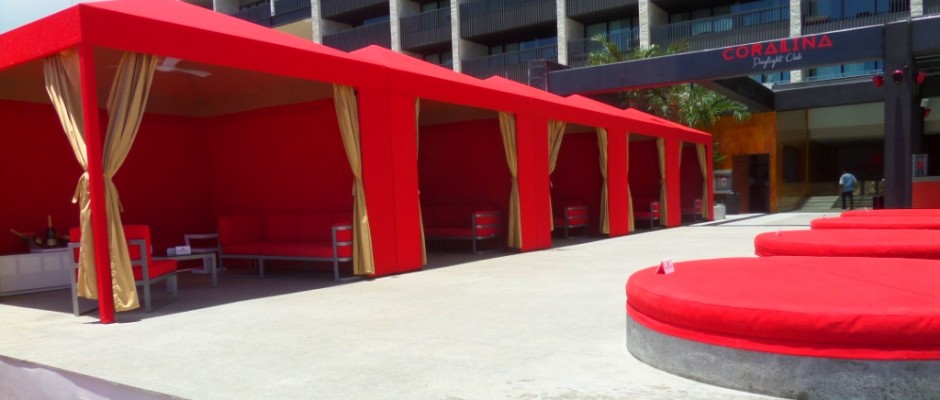 There is a restaurant area with seating. They offer sushi, light eating, sandwiches, and few large entrees.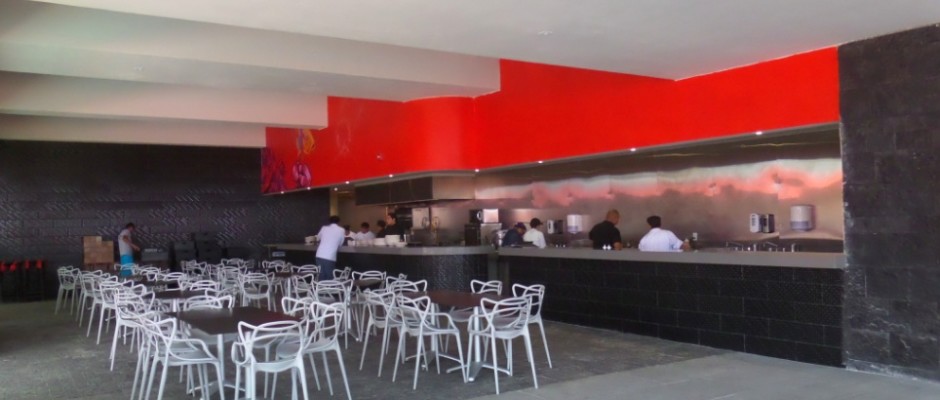 The beach is between Kool Beach Club and the Grand Hyatt. Like we mentioned it is less about the beach and more about being near the pool and music.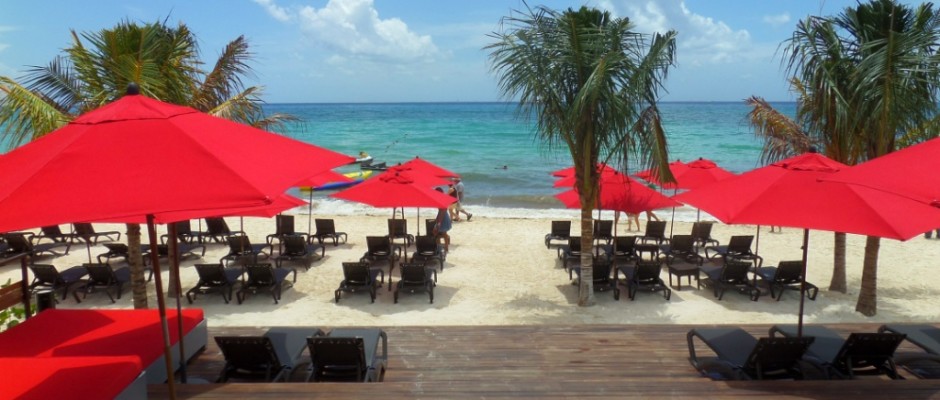 In addition to these areas there is a pool that is 'L" shaped. It is about 3 feet or one meter deep and comfortable to hangout with friends. You do get good views of the Caribbean from the pool and deck.
Prices at Coralina Beach Club
There are per person consumption minimums. These start at 500 pesos and go up into the 1,000's for the premium beach beds and cabin areas. If you are planning a day here you can drink and eat that much but it is more then other beach clubs.
Here are some sample food prices. Sushi 120 pesos-235 pesos. Sandwiches 120 pesos-235 pesos. Entrees 210 pesos-550 pesos. Cocktails are  about 100 pesos-110 pesos. Sodas, juices and water 40 pesos. And for you big spenders they do have bottles of Champagne 2,500 pesos-20,000 pesos.
Recommendations and Review
This club is not going to be for everyone. This is not where you go and get a chair to sit by the beach for a quiet day to yourself. It likely will cater to people ages 22-38 that also go out at night. If you go here make sure to take your Prada and Gucci because everyone else will be wearing it. It is a place to be seen and see others. Enjoy the atmosphere here and music and if this place is too over the top then try Mamitas Beach Club.
Tip: There is a maximum occupancy for the club and they do enforce it. Often times on the weekend they fill up and do not let people in. You can make reservations by calling 984-134-2249.
Hours
Open Monday-Sunday 10:00am-7:00pm
Where is Coralina Beach Club and directions
Coralina Beach Club is on the Grand Hyatt property in the northeast corner. To access the club you can walk down 26th Street to the end and there is a sidewalk entrance to the club. You also can walk in from the beach. The best way is from 28th Street and walk to the right about one block. You will see the red umbrellas.

Would you like to know about all the beach clubs in Playa Del Carmen? See our guide here.
Have you been to Coralina Daylight Club? What did you think? We would love to hear your comments below.