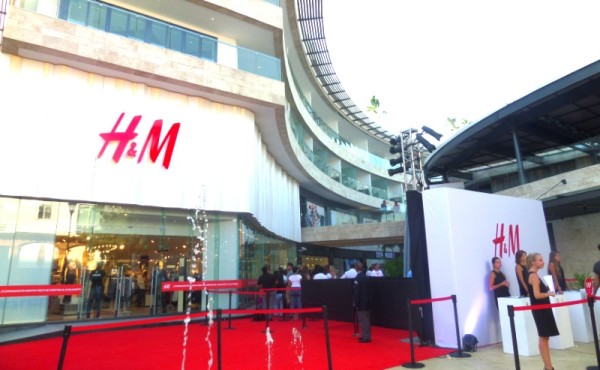 The long awaited H&M Department Store has opened in Playa Del Carmen. There was fanfare and red carpet out for the event. Champagne was given out to guest that entered the store and a photo wall on the red carpet made people feel a little like a Hollywood film event.
People energetically looked around the store to see what they were offering, feeling the fabrics and making list in their heads of what they wanted and compairing what they had at H&M to other store. There were plenty of welcoming staff roaming around and plenty of photos being taken.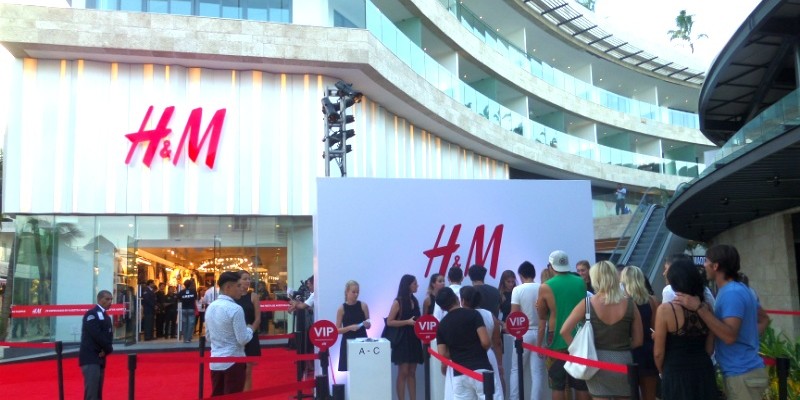 What is the H&M Department Store like?
The store is three levels with women's clothing on the main floor and sub street level and the men's department on the second floor.Also on the lower level is a childrens department. This is the largest department store on 5th Avenue now. It is also the first H&M store in eastern Mexico.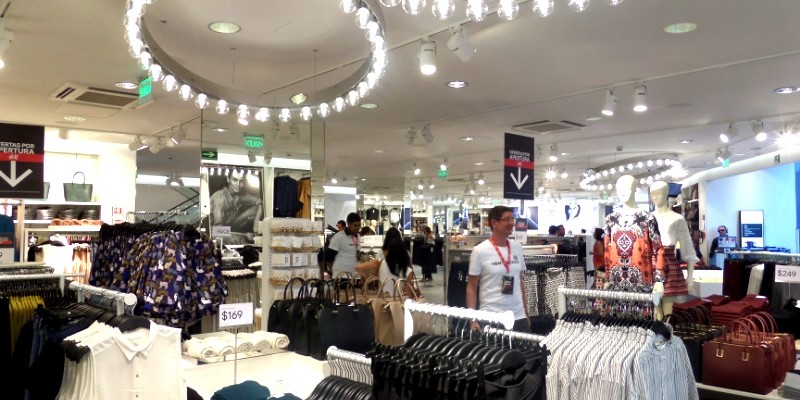 For those that have not shopped at H&M you will find it similar in price and quality to Pull & Bear and Bershka. Both of these stores are in the Paseo Del Carmen Mall on the south end of 5th Avenue. Clothes at H&M tend to be more casual, cotton, and have some style to them to make them more appealing then just a regualr t-shirt or top.
Prices tend to be around 200-500 pesos for most items.
Why the love/hate relationship with this store
If H&M opened a store in Centro Maya Mall or Plaza Las Americas Mall there would be no comments about it and no one would think anything about it. But when a store opens on 5th Avenue it is one thing because it is large and of  a different scale to what was previously there and then there is the fact it is in Calle Corazon Mall. Calle Corazon was a symble to many locals and regular tourist. It was a beloved small obscure street that was full of trees and christmas lights. It is not like many people visited the street but people did pass by it and enjoyed the small scale and tranquility it offered. This new shopping plaza has take that out and replaces it with a four story building. This store to some part and the Calle Corazon Mall to a larger part represent to many people a further change that Playa Del Carmen is not the same cute beach town it used to be and it is becoming less Mexican and more comecialized.
The love part comes from many youthful Playenses (locals) that want another place to shop and having H&M come to Playa Del Carmen is a symbol that we are more on the map and it mean less traveling to Cancun to shop. The price point for this store is within the budget of many and it will be a trend setter in youthful wear in the city much as Pull & Bear and Bershka have done. We expect to see more H&M shirts around town and see this new corner on 5th all lit up and busy with shoppers in the years to come.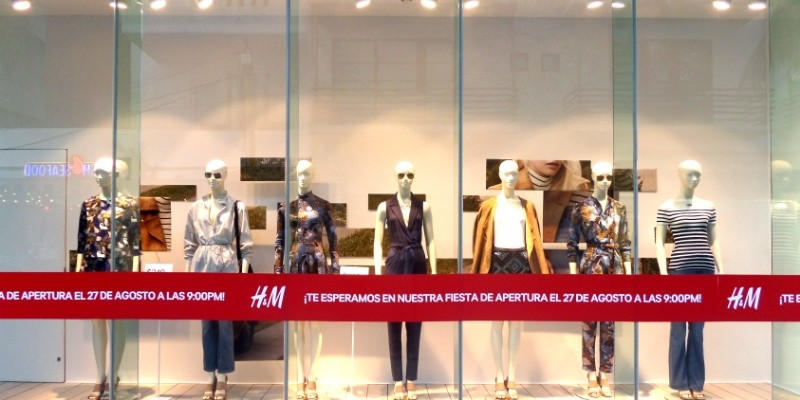 H&M store Hours
This store is open daily from 10:00am-10:00pm.
Location of H&M Store
H&M is in the Calle Corazon Mall on the corner of 5th Avenue and 12th Street. If you are taking a taxi here you can get off at 10th Avenue and walk one block down 12th Street to 5th Avenue. This is the best way since part of 12th Street and 5th Avenue are a pedestrian area.

Have you been here yet? What do you think? How has this changed Playa Del Carmen. We would like to hear from you in the comments below.