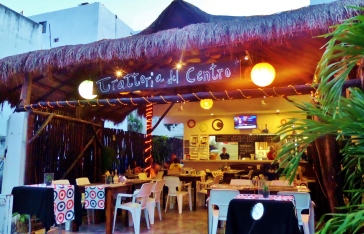 This favorite little Italian eatery has re-opened and reflects the Italian influences in Playa Del Carmen today. This restaurant was a favorite for locals and tourists and if you liked it before you need to check it out again because it is even better now!
What is new here
Trattoria Del Centro has been re-painted and renovated but still has the original charm of the palapa building and open air restaurant.
They have added an amazing secret garden with seating in the back. So if you don't see people eating in the front, they might just be enjoying the more secluded and romantic garden area. This area is so nice we have added it to our Romantic Guide to Playa Del Carmen.
They now focus on Neapolitan Italian cooking. They have brought this true and authentic flavor to Playa which we did not have before.
Making fresh Neapolitan style pizza and pasta daily, this restaurant will satisfy your cravings for good Italian cooking. The chef is from Naples, Italy and makes sure that the food stays true to the taste and culinary traditions of his region. If you love fresh made pastas, pizzas, this places has you covered with different dishes. The menu starts you out with antipasti, soups, salads and has about 13 main course items and 10 different pizzas to choose from. The menu has a nice selection and variety and yet not too big where it is hard for the kitchen to focus on quality.
Trattoria Del Centro's Pastas
You really have to get a pasta here! They use fresh made pastas and have eight to choose from. True to Neapolitan cuisine there is a seafood element to some dishes. Prices for pastas range from 100 pesos to 190 pesos. They have great fresh taste and good portions.
Below is the Calamarata pasta dish. It is a house specialty. Light homemade tomato sauce with seafood. Don't order this plate if you are sharing because you will get in a fight for the last bite, it is that good!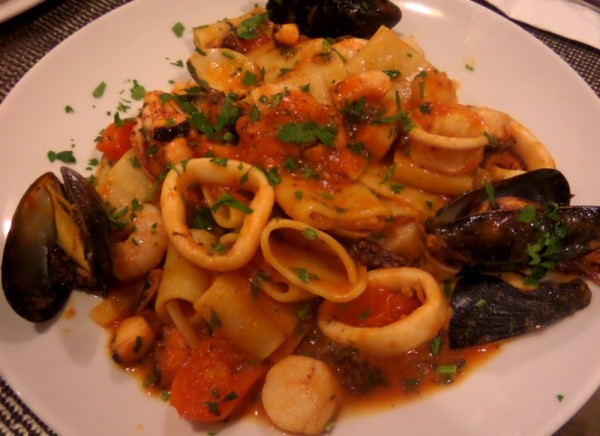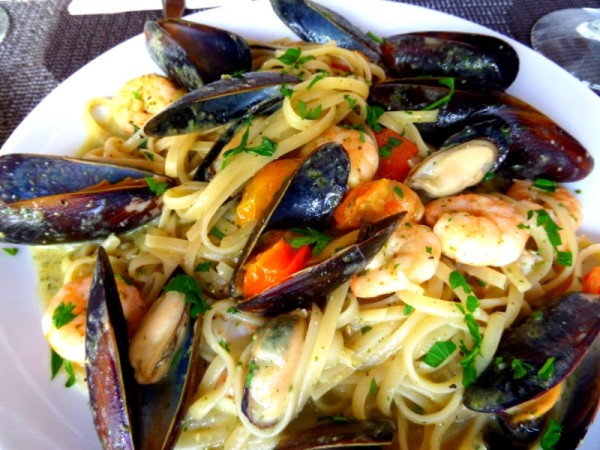 What is the Neapolitan pizza like?
At Trattoria Del Centro they make the pizzas the traditional way in a wood fired brick oven. Neapolitan pizza is traditionally smaller and about he size of a large dinner plate. The pizzas can be a meal for one or shared if you order other menu items. Pizza prices are from 90 pesos to 130 pesos.
The crust is thin in the center and a little puffy on the crust. Everything is fresh fresh fresh here. Fresh tomato sauce, mozzarella cheese and other fresh toppings. It is not a heavy style pizza.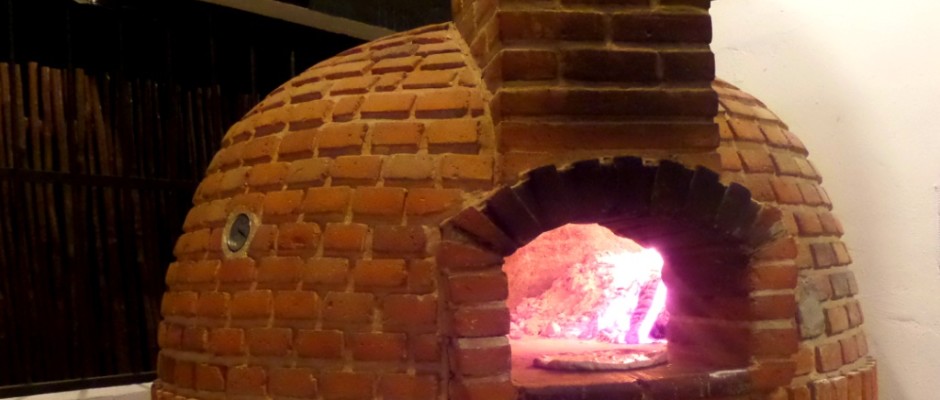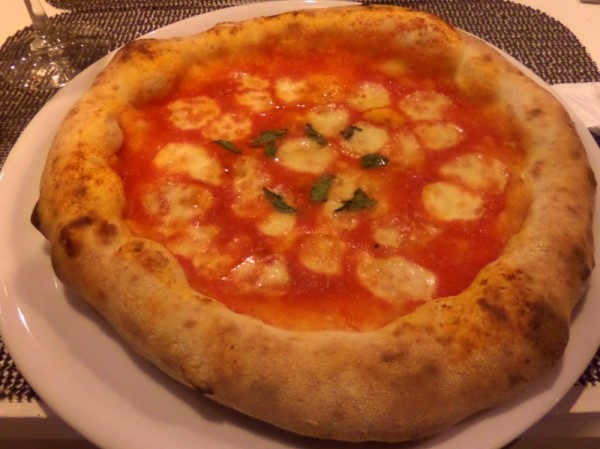 Dessert, coffee and cocktails at Trattoria Del Centro
If you want to start your night off a little early they have a good happy hour here from 5:30pm-7:30pm. All of their cocktails are only 65 pesos. This is a great deal for Playa!
They have a small wine list of mainly Italian wines. Glasses are a reasonable 60-85 pesos. They have a lot of unique cocktails made by their special mixologist and prices are reasonable as well.
To finish off your meal try an Italian coffee and don't skip dessert. Since the food here is not heavy you just might have some room left. They have three desserts on the menu. The classic tiramisu is a must. Don't worry, it is light tasting but also a large portion and good for sharing. Desserts are 60 and 70 pesos.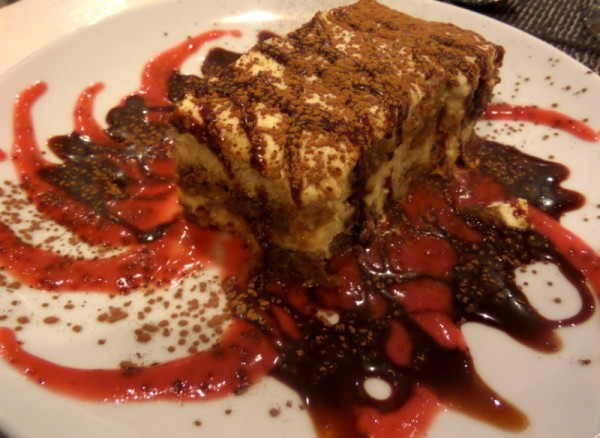 Dinning is informal and open Monday – Saturday.  Forget 5th Avenue "Italian Restaurants" because you will get more then double the quality and a more enjoyable experience here, and it is only half a block off 5th Avenue. The staff is very welcoming and English/bilingual speaking.
Become one of the growing amount of followers of this restaurant, you can expect good things from this little place. We definitely recommend this restaurant for lunch or dinner! Look for their lunch specials which will be under 100 pesos. You get good value for your money here, great classic and true Italian food and a nice setting as well.
*For more restaurant reviews and information see our full Playa Del Carmen Restaurant Guide here.
Hours
Monday- Saturday 11:00am-11:30pm. Closed Sundays.
Location
Trattoria Del Centro is on 26th St between 5th Avenue and 10th Avenue in what is the more trendy part of town.

Have you been to Trattoria Del Centro? What did you think? Let us know in the comments below, we would love to hear from you.