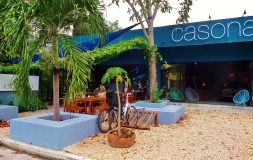 Elemento Restaurant and Casona Store
Casona is a home design furnishing store and in the same building is Elemento Restaurant. This perfect combination makes for a great lunch and a browsing delight.
Casona carries beautifully crafted wood furnishing like chairs and tables, local art, antiques, some shabby chic and other things for your home. It is a great place to buy one of a kind things for your home. See photos below. Also in this location is rentable space for working. If you have work but don't want to hang out in a coffee shop all day using the wifi, why not come to this stylish space. Day rates are just 85 pesos.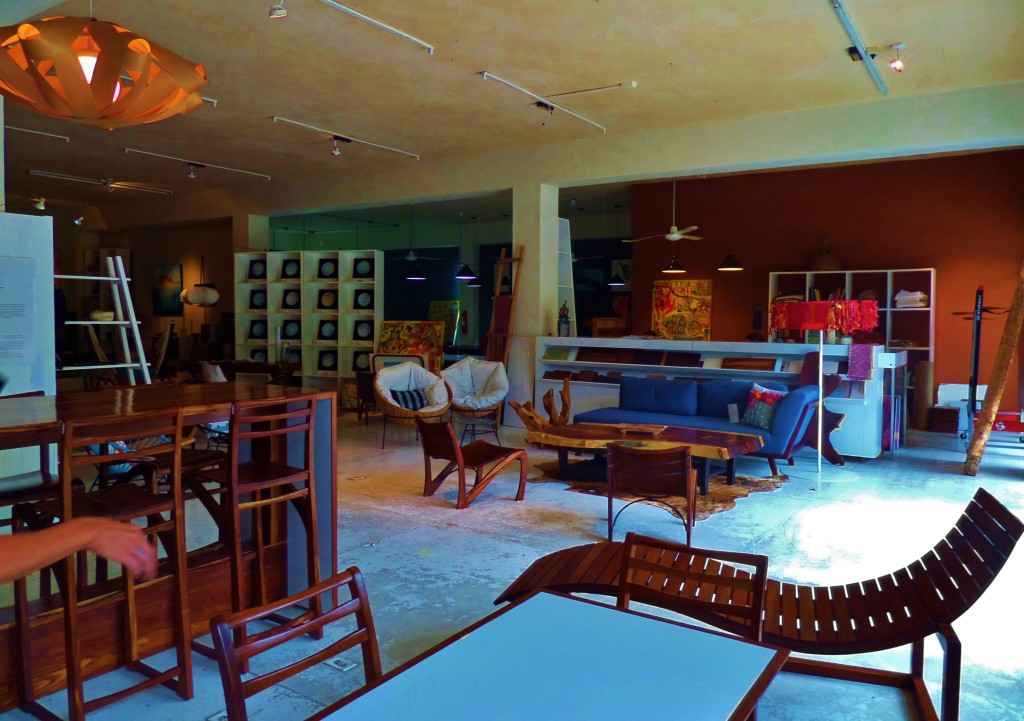 Elemento Restaurant
Elemento Restaurant is in the same space. We went for lunch because of hearing such good things about it. We have now gone several times and the quality is always the same, super! It is a superb value as well and one of those places that you wonder why more people are not coming, but then again, having it not to0 crowded does keep it to yourself.
For lunch there is a pre fixed menu and individual menu items. The pre fix mostly for 105 pesos and a few for a little more. For that price they bring you a drink of the day, like orange and guava mixed juice or pineapple juice infused with ginger. There are little starters, perhaps toast with cheese spread, caramelized onion and sweet balsamic vinaigrette dressing or a clam shell filled with melon and cheese.  For appetizers, you can see in the photos a jicama salad with a fried avocado slice and chipotle dressing, and a tortilla soup served in a Mayan gourd bowl and a nopal cactus salad. Main courses vary each day but you can see some more delicious photos of the food below. Deserts and café are extra but well worth it. Below is pictured a brownie and a peach mousse.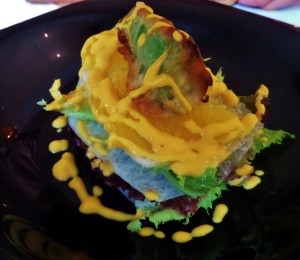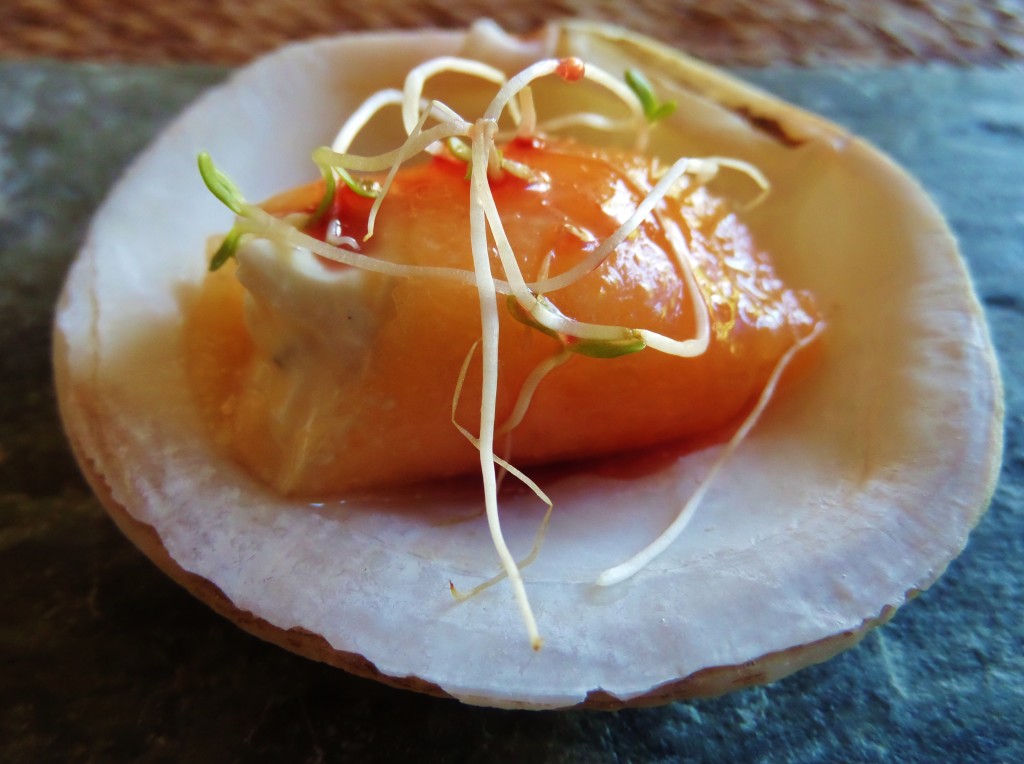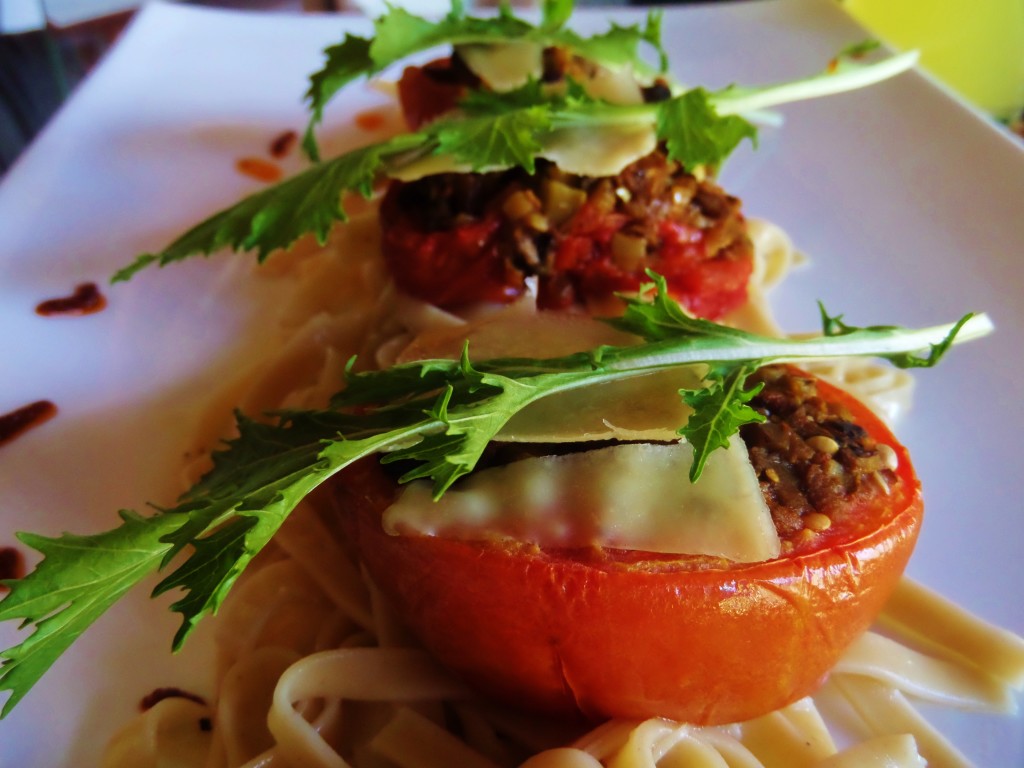 Everything is presented very creatively and you can not beat the atmosphere of eating in this restaurant/gallery/design store.  This is not something most tourist will find since it is not on 5th Avenue. In fact it is very off 5th, located on 25th Avenue between 26th and 28th Streets. There are however a lot of vacation condos that are rented out in this area, so if you are staying in the area or want to come to get a great meal at a good value, then stop by Elemento.
Hours
Monday-Saturday 9:00am-5:00pm. Closed Sundays.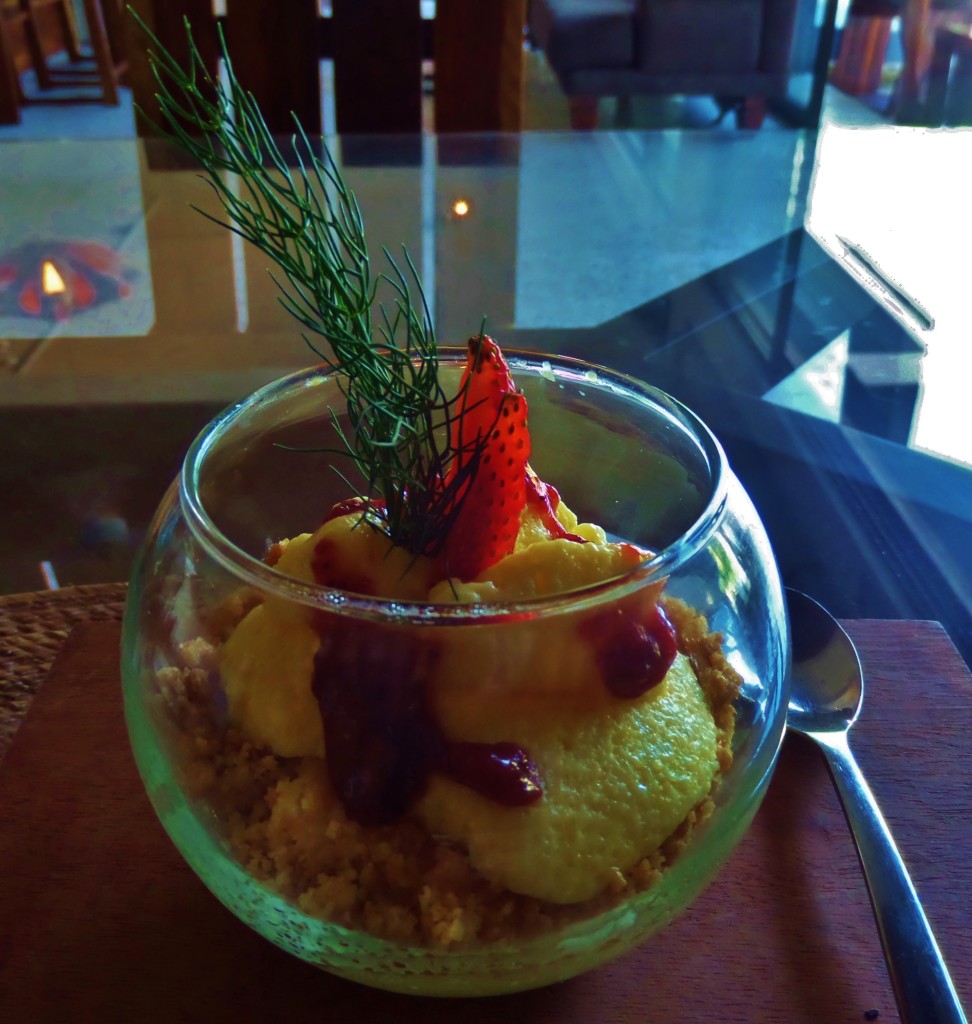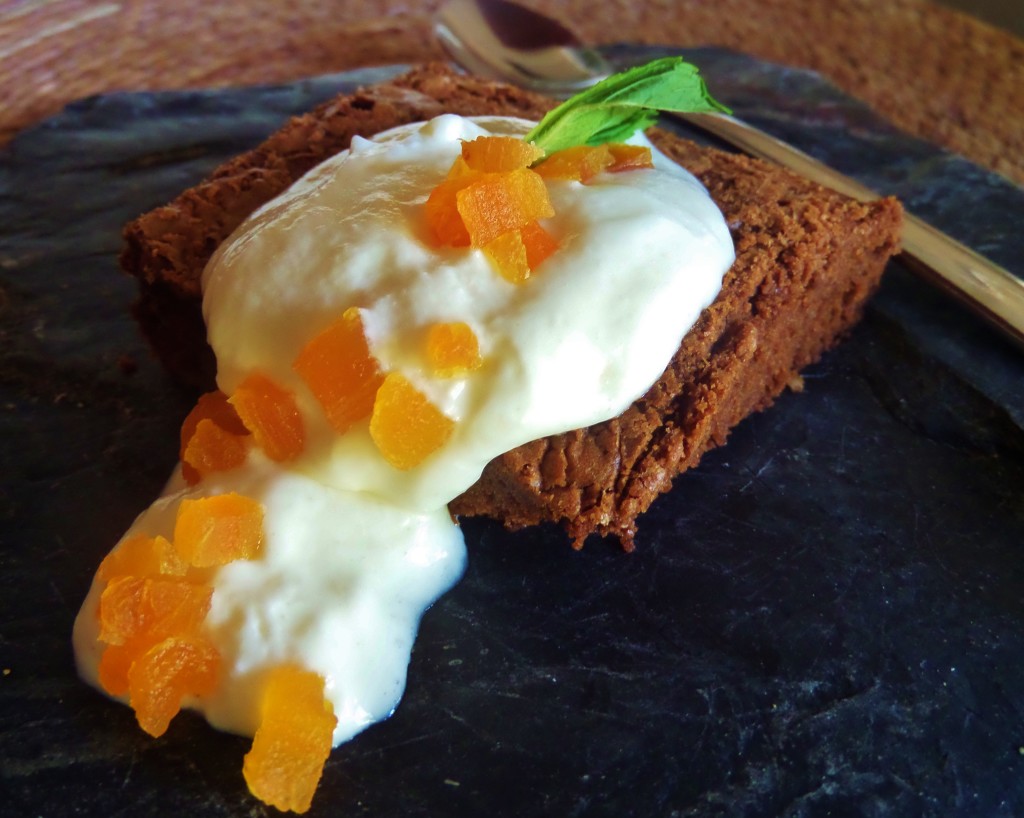 Have you been here? What did you think? We would love to hear from you in the comments below.