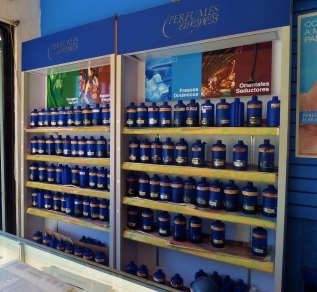 Cologne and Perfume in Playa Del Carmen
We are talking about perfume here. We first discovered this type of shop in Mexico City years ago. These perfume shops are common in Mexico. What are these shops you ask? It is a perfume store that uses fragrances to mimic your favorite cologne or perfume. You might think this is going to smell like the knock off, second rate stuff you find in dollar stores, but it is not. It is remarkably similar to the original.
This is a way for you to smell good on vacation and take it home with you. They come in different sizes including travel size. We love using one cologne on vacation because each time you smell it afterward, it reminds you of the vacation. They also come in handy for spraying your suit case to keep it smelling good if you have dirty clothes in there.
Where is this perfume store in Playa Del Carmen?
These types of stores are in several location in Playa Del Carmen but  we really like the one on Avenue Juarez between 10th and 15th Avenues on the north side of the street. (see photo below so you don't miss it)

The guys that work there are very helpful and speak fairly good English. You can tell they has done this for some time and will guide you through the process of finding what you like. They will let you try them on your skin as well.
They offer men's and women's scents. Most of the top names are represented. The blue bottles are men's and the red women's. They have list of all the available perfumes by famous names. For something you would pay $50-$60USD for , you can get for 1/10 the price. (So for about 50 pesos you get a small bottle) They will give you an extra ounce of scent for a few pesos. You can see from the price chart that they are very affordable.(That is milliliters on the chart) The name of this store is Perfumes Europeos. They do close some during the day, so just come back later so you can get this good find a try.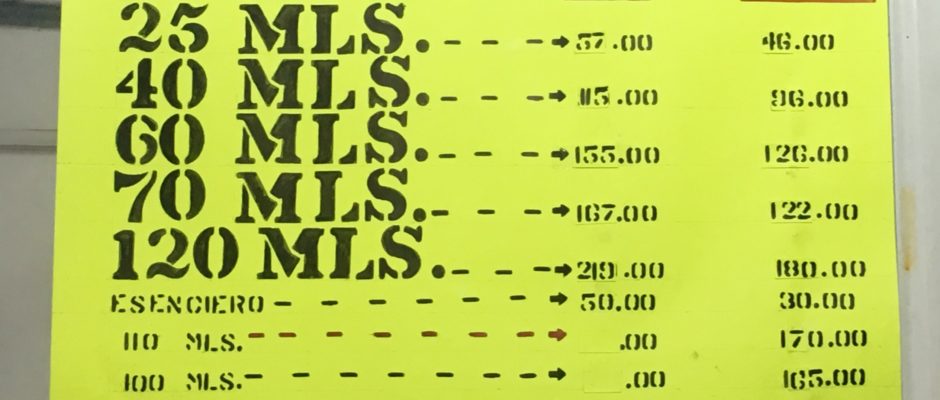 Another chain found in Playa Del Carmen is Fraiche.  They have one store located on 30th Avenue between 6th Street and 8th Street on the west side of the street. They have a larger selection but in our opinion they are not as close in smell as the above mentioned store.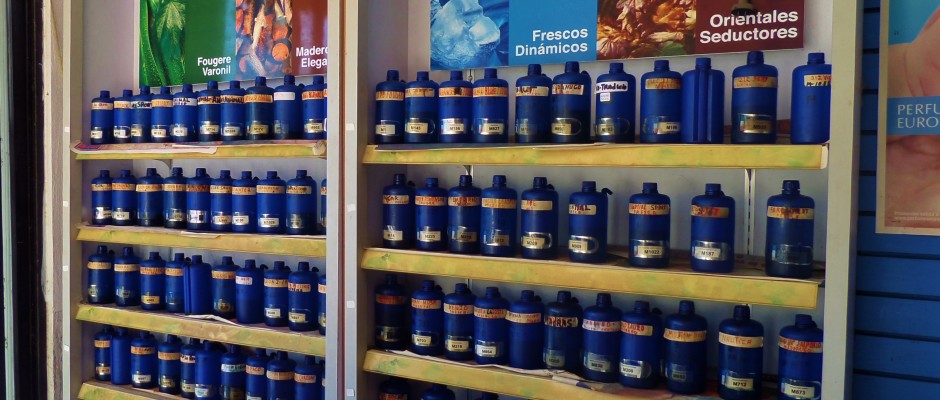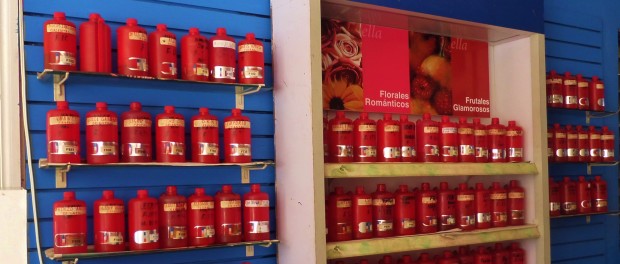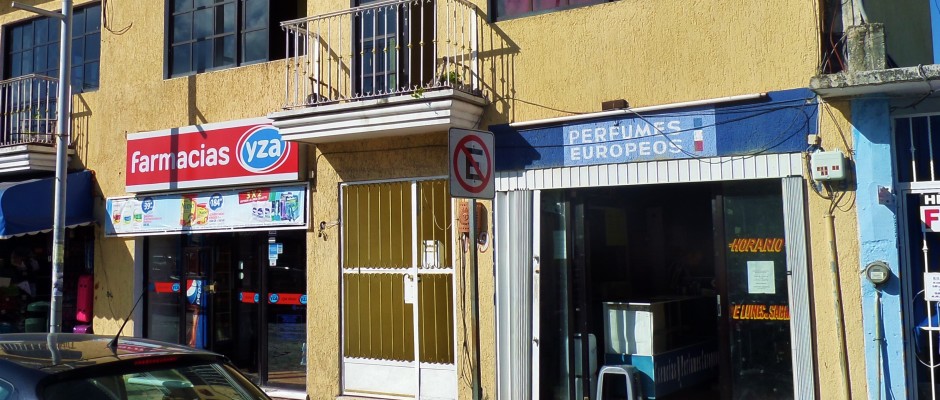 Have you been to this perfume store in Playa Del Carmen? What did you think? We would love to hear your comments below.