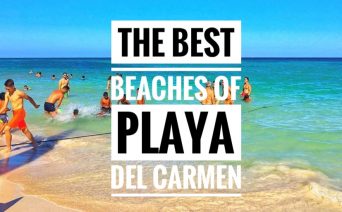 Everyone comes for the beach when visiting Playa Del Carmen so you might as well make the most and see the best ones. So what is the best Playa Del Carmen beach? Here are our list of the Top 5 beaches.
Top 5 Playa Del Carmen Beaches
We took into consideration the size of the beach, facilities, how crowded the beach is and how easy it is to get to the beach. So here is the countdown! ( If you want to see a video of the beaches in Playa Del Carmen, see the video at the bottom of this article. )
Playa Del Carmen beach #5
The beach in front of Parque Fundadores. This beach is just north of the Cozumel Ferry Pier and at the foot of Juarez Avenue in Playa Del Carmen. It has great access from the center of Playa Del Carmen, handicap access, small restaurants and beach bars nearby, a wide beach, a great place to get into a game of volley ball or soccer, and nice water.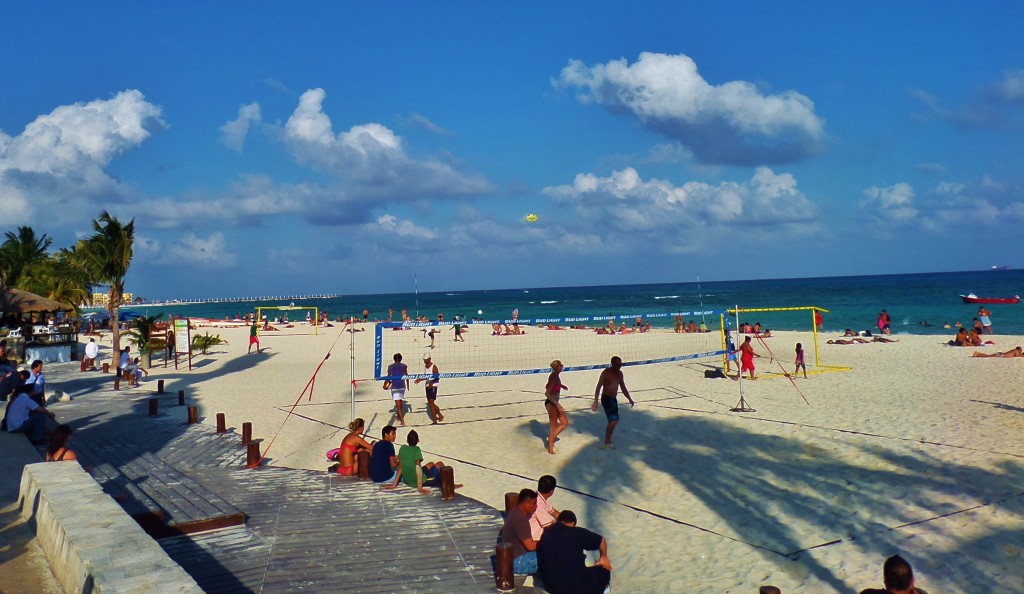 Playa Del Carmen beach #4
Center of downtown Playa Del Carmen beach from 2nd St. -6th St. This beach has great access, is a wide beach, popular for tourist, has beach clubs, more facilities then #5 as far a beach beds and services. Going any further north up the beach, the beach gets small and then around 16th St. you get more seaweed and boats tied up.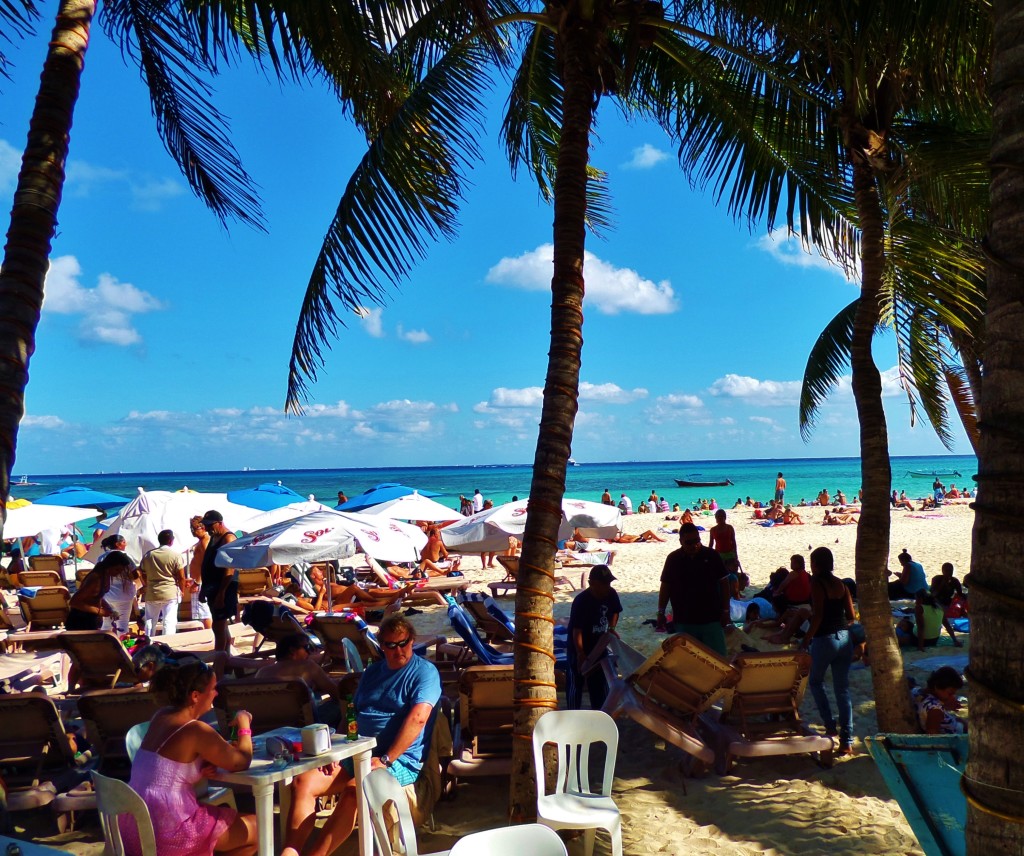 Playa Del Carmen beach #3
The beach stretching north of 48h St, just around the tip where the old Canibal Royal used to be. It is harder to access this beach but it is the pure beauty of this beach that makes it number 3. You will not find many people here and there are beautiful beaches. If you like snorkeling, some of the best snorkeling off the shores of Playa Del Carmen is near the tip where Canibal Royal was. Make sure to bring your snacks and drinks because there is no where to get them.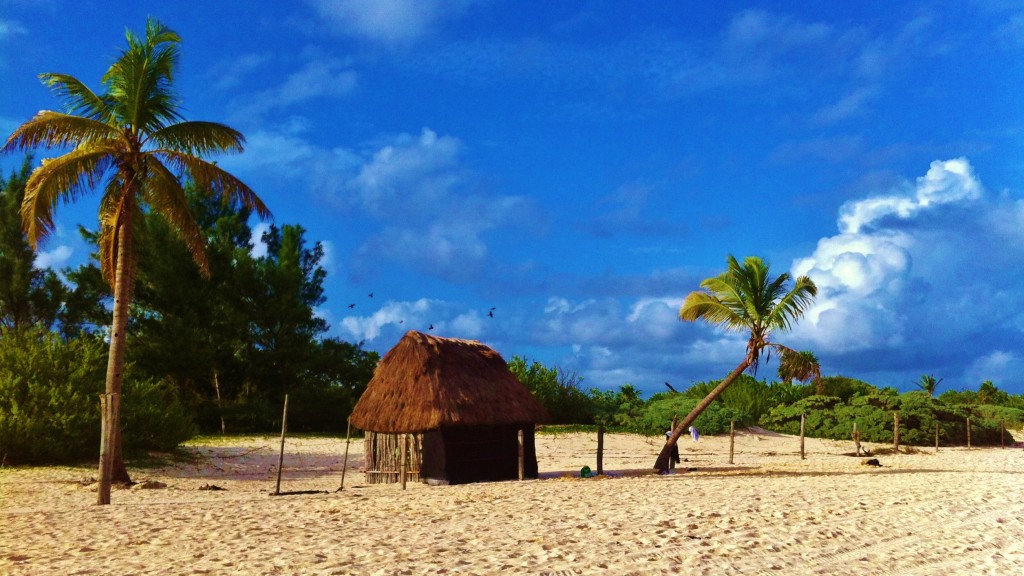 Playa Del Carmen beach #2
This Playa Del Carmen beach is in front of Playacar phase 1. Since all beaches are public, you are allowed on this beach even though it is in front of a private development. It offers a very wide beach away from some of the crowds (although it is gaining in popularity). There are also a few places that provide some rare shade for those who want a break form the sun. The water is usually free of seaweed and is great for swimming. A nice wide beach provides a good place for sports as well. You will see some kite surfing here on windy days. This beach is popular with local expats and people in that want to get away from the tourist.
There are no facilities so come prepared. That also means bring food and drink. The good thing is there is an Oxxo convenience store on your way to this beach. It is located on 10th Avenue just below Juarez Avenue and behind the Paseo Del Carmen shopping plaza.
To get to this beach, from the Cozumel Ferry Pier, walk south on the beach for about 7 minutes. You will see a wide beach with some newly planted small palm trees. Or you can walk down 10th Avenue just past the Paseo De Carmen shopping plaza and enter phase one of Playacar and walk to our right and follow the road to the beach.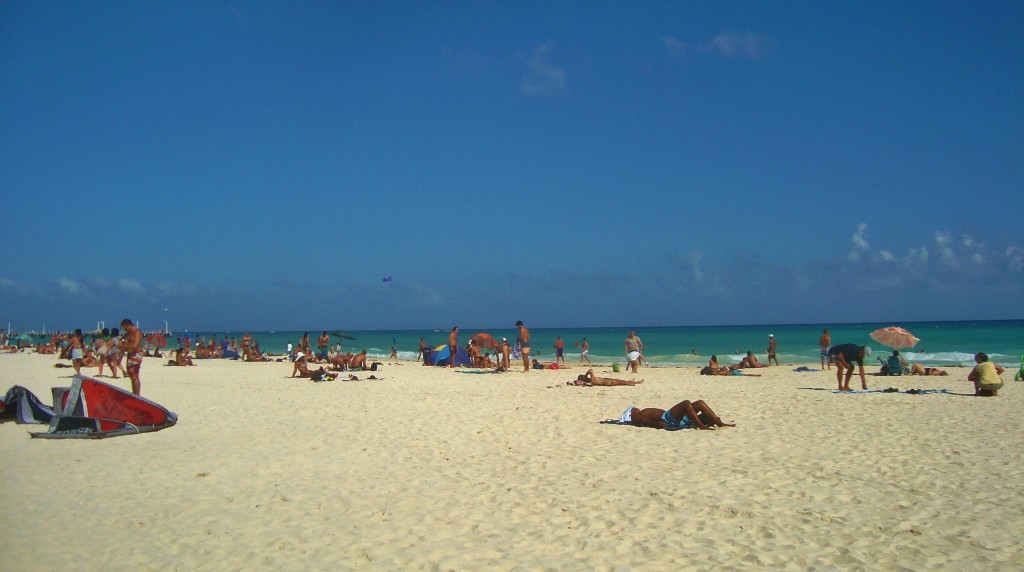 Playa Del Carmen beach #1
This beach is very popular and kind of the epitome of Playa Del Carmen. It might be somewhat controversial because everyone likes something different in a beach… but our number 1 beach is Mamitas Beach located at Calle 28. This beach offers two large beach clubs, Kool and Mamitas Beach Club. Calle 28 has some services and restaurants as well. On the beach there is rentals of jet skis, catamarans, banana boats and parasailing. So you will be entertained and even entertained if you do not partake in the activities.
The beach is fairly wide and the water is nice at this beach. It is a beach for the popular set from around the world and you will notice a lot of 20-35 year old's. Needless to say it is a popular beach in Playa Del Carmen. So if you want to be seen and see the scene this is the place. Expect club music to be played at the beach clubs.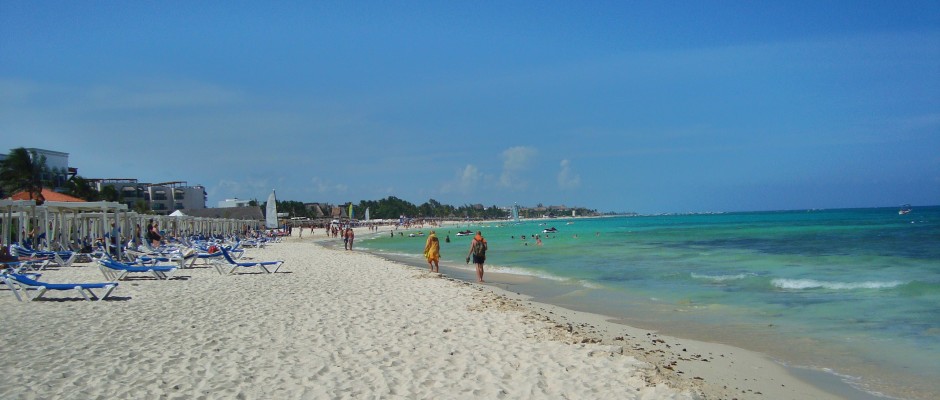 And here is a video of the beaches in Playa Del Carmen. We hope you enjoy!
Other Beaches to Visit
If you are wanting to see some beautiful beaches along the coast in the Riviera Maya, be see to look at our guide here. This guide has dozens of beaches mapped out for you and all the details you need for visiting them.
Playa Del Carmen Beach Clubs to visit
If you are looking to visit a beach club while in Playa Del Carmen, we have you covered. Here is a list of beach clubs with a map and video to show you what they are like. These beach clubs can help you have a great time on the beaches of Playa Del Carmen.
We hope whatever beach you go to here in Playa Del Carmen of the Rivera Maya you have a great time. If you have any questions or comments about what your favorite beach is, let us know below. We love hearing from our readers.