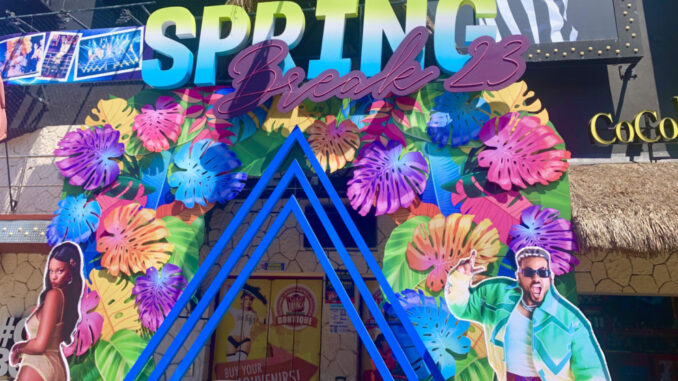 Mexico is synonymous with spring break. The Riviera Maya has for a long time been an easy escape for many in North Americas to enjoy warm temperatures, sunny beaches and a legal drinking age of 18. Cancun Airport can be a cheap flight but what about other destinations that are close to the Cancun airport? Here is what spring break in Playa Del Carmen for 2023 can look like for you.
Spring Break in Playa Del Carmen
Did you know that Playa Del Carmen is just about 45 minutes south of the Cancun Airport and by the time your ride would get you to the Hotel Zone in Cancun you are just about in Playa Del Carmen? Did you know that Playa Del Carmen is now the second most popular destination for spring break in Mexico? Playa Del Carmen is one of the fastest growing cities in Latin America. It is growing for a good reason too. Maybe you should come and see why it is so popular!
What is Playa Del Carmen like?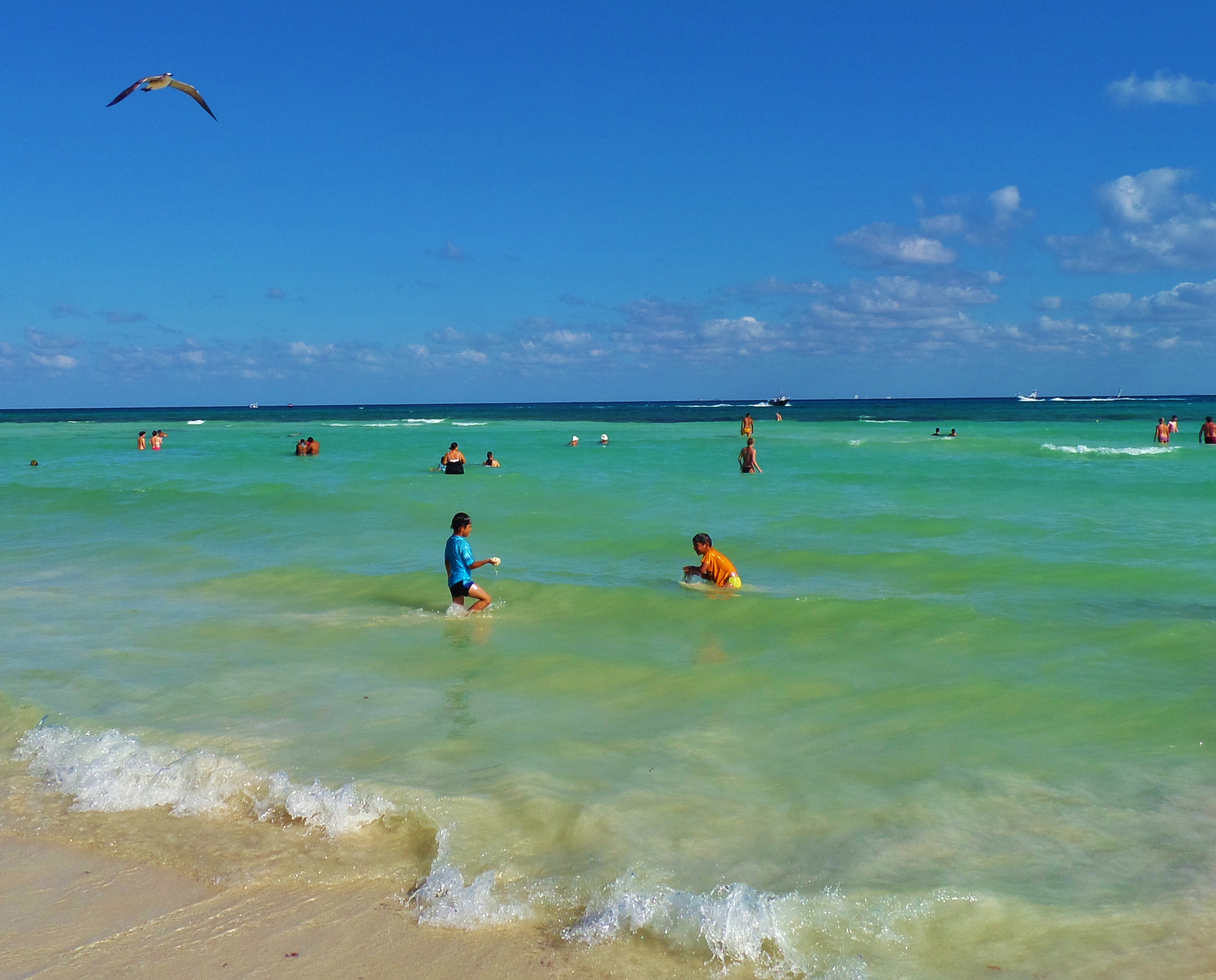 Playa Del Carmen is a trendy, chic, and international feeling beach town that has been growing in popularity with all age groups. It has a lot to offer that other destinations do not have. For example:
The downtown area is completely walkable which makes having a car or taking taxis all the time not necessary.
Playa (what locals call Playa Del Carmen) has many beach clubs, restaurants and shops that can offer prices at all levels and quality of service.
There are clubs that go until the morning, and most of these are all on 12th Street. This allows you to go clubbing all night and enjoy your time in Playa Del Carmen.
There are also lots of bars in Playa Del Carmen that will keep anyone on spring break happy.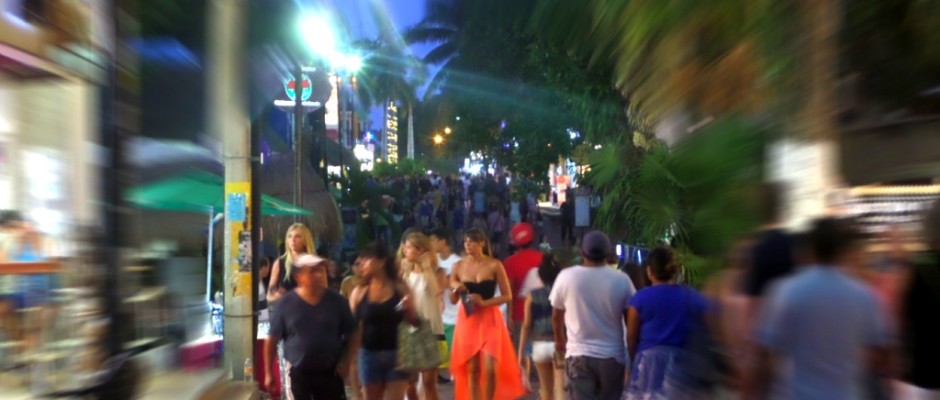 Playa Del Carmen is a great place for your spring break if you are looking for a little more international feel, are a little more independent and want to be able to access great restaurants, club and local attractions.
What to do in Playa Del Carmen on spring break
Here are some great ideas for you while in Playa Del Carmen. Below are selected tours and activities you can choose from while here. We are sure you will want to take in some Mayan ruins or visit some cenotes or one of the eco parks when here.
Hit the beach in Playa Del Carmen
The beaches are great in Playa Del Carmen. You can hit up a beach club and get a bed for the day and enjoy the music or take a towel and some drinks to the beach without going to a beach club. Even if you don't want to go to a beach club, all beaches in Mexico are public and you can take your towel and soak up some sun.
If you do want a beach club, the top three most popular beach clubs in Playa Del Carmen for the young and party minded are:
Mamitas This is the most popular beach club in Playa Del Carmen, and it just keeps getting bigger and better. They have both a beach area and a pool area to lay around at. There are beach chairs and big beds to rent with friends. It is always playing dance music and has a fun beach vibe.
Mandarinas which is by CTM Avenue and the beach.
Martina Beach Club is also at the end of CTM and the beach. This club has day club like music and lively atmosphere.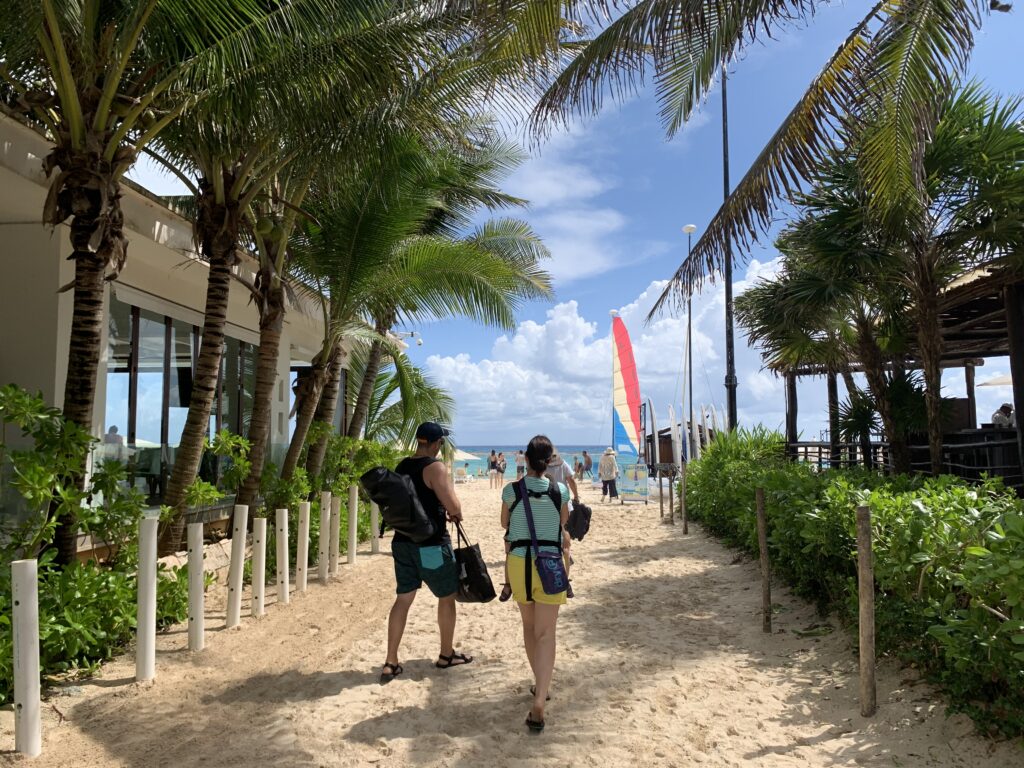 Water Sports in Playa Del Carmen
Besides being at the beach there are many activities on the beach you can do. Here are just a few, jet skis, parasailing, skydiving, diving, snorkeling, paddle boarding, kayaks, body boards, and let's not forget banana boat rides.
5th Avenue in Playa Del Carmen for Shopping and Dinning
The main pedestrian street, 5th Avenue, offers 22+ blocks of shopping, restaurants and bars will take some time to explore. The best time to see this is in the afternoon/evening and from 8pm-11pm. There is plenty of shopping, but you can also check out these three shopping plazas, Quinta Alegria, Calle Corazon and Paseo Del Carmen. Also be sure if shopping is your thing, check out our Ultimate Shopping Guide to Playa Del Carmen.
Going Out at Night to Clubs and Bars
Going out clubbing in Playa Del Carmen is world class and has about every type of club. All of the clubs are located on 12th Street from the beach until 10th Avenue or on 10th Street between 5th Avenue and 10th Avenue. This makes it very easy to walk around and see what is going on. Also check out our guide for live music venue in Playa Del Carmen.
There are Latin dance clubs, super loud bars with dancing, clubs next to the beach with theme nights like foam parties, bars with shows like Coco Bongo, and small bars with music at a level where you can talk. See our Awesome Complete Bar Guide of Playa here and see what fits your style.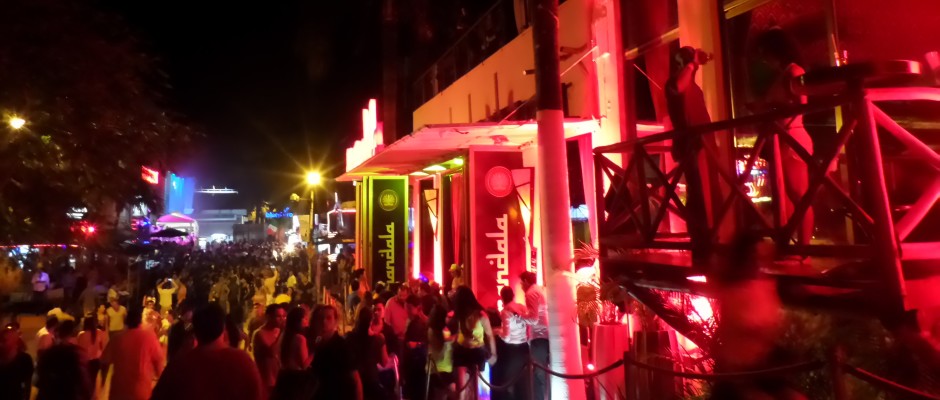 Tours and Excursions for Spring Break
There are adventure parks like Xplor that offer zip lines and other activities that will keep you busy for an entire day. Xel-Ha is a full day of fun all while snorkeling, cliff jumping and other water fun. For other day trip information from Playa Del Carmen see our guide here to all the fun. Here is also our map of excursions and some recommended tours you might like to take a book. Check them out! There is so much to do here!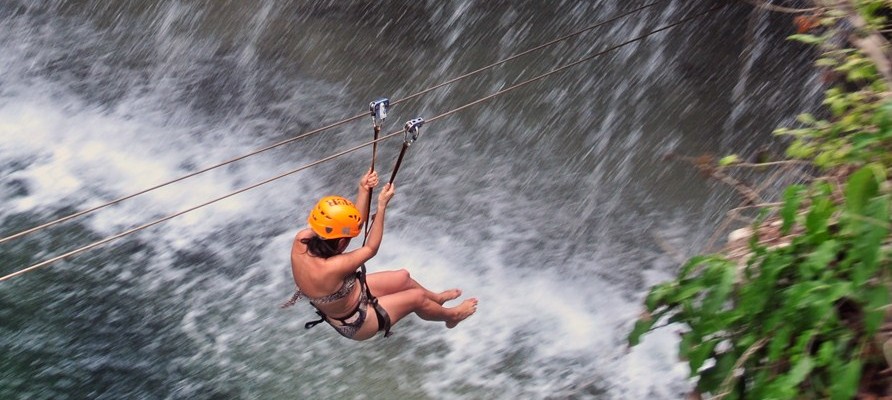 Where to stay in Playa Del Carmen on spring break
Blame it on the spring breakers before you because they have made a bad reputation. Many people coming on spring break spend only about half as much as regular tourist and then there is the reputation as loud and out of control. Because of this, many all-inclusive hotels do not advertise themselves as spring break hotels. They may not say this on the website, but many will say adult only or at least one person 21 years old in the room.
Many people coming to the Riviera Maya are worried about being at an all-inclusive hotel and it being full of spring breakers. Hotels have taken note and since non spring breakers are 80% of their customers, they cater to them and not to spring breakers.
Should you stay at an All-Inclusive Hotel, Rental or Hotel?
All-inclusive hotels are popular with spring breakers because of the value they offer. Accommodation, food and drinks all included into one price. If you want help booking the perfect resort for spring break, contact Lori. She is a travel agent that we have teamed up with. Lori knows all the resorts and get you the best one. See our article here on Lori and the travel services she can offer.
What has become popular in Playa Del Carmen is apartment or condo rentals for the week. These can be a good deal and it provides you with a kitchen to cook in. You can also buy alcohol at the supermarket and make drinks there before going out.
It should be noted though that many rental agencies are smart to the fact that many young people will book an apartment for 4-6 people and think they can have 8-10 people stay there with no problem. This would make sense cutting cost, but it is not what these units are designed for. Management checks on places that are being rented and take noise and complaints from other tenants seriously. A violation of your rental agreement can result in the loss of your security deposit and/or being asked to leave.
Hotels and Resorts in Playa Del Carmen for spring break
Playa Del Carmen offers all level of accommodation. There are all inclusive resorts but most of these are at the edge of town and not really in good walking distance. There are two all-inclusive resorts right in the middle of Playa del Carmen. Here are some suggestions for places to stay.
If you want to rent an apartment rather than stay at a large hotel, we recommend

Koox La Mar Club Aparthotel

. It is only steps from the famous 12th Street with the best clubs and one block to the beach.
If you want a nice clean basic hotel in the center, we recommend One Playa Del Carmen. This hotel is just up the street from the clubs and is an affordable option. It is also right next to the bus station where you can get a bus back to the airport. There is not much charm and landscaping, but it is a nice clean place to crash close to the action.
One other budget hotel option is the Hotel Hacienda Maria Bonita. This hotel is right in the center of Playa Del Carmen with easy access to shopping at Walmart for supplies, three blocks to the beach and is one block from the clubs.
Also be sure to look at our map and guide on where to stay in Playa Del Carmen.
You can check prices below and search for hotel deals for your trip to Playa Del Carmen or the Riviera Maya.

Remember the Playa Del Carmen spring break season often is close on the calendar to the Mexican holiday of Semana Santa or holy week associated with Easter. This is the busiest time for hotels and when the dates of your trip fall close to the national holiday here it is very important to book in advance to get the better hotels.
Note: Just check for age restrictions when reserving a room.
We hope you have a great time on spring break and just remember that residents live here year-round and love to keep the city clean and safe. Please be mindful of this when on vacation.
Below are additional basic questions that you might be wondering about since it might be your first time to Mexico or Playa Del Carmen.
Other questions about Playa Del Carmen for spring break
How to get to Playa Del Carmen?
There are three options of getting from the Cancun Airport to Playa Del Carmen.
Taxi. These are a fixed price from the airport and often not the best option due to high price.
ADO bus is a company that has busses about every 30 minutes.
Private transfer company. These can be very affordable if you are traveling with friends.
Depending on where you stay, your hotel might offer a transfer from the airport. There is a direct bus called ADO that will get you to the bus station on 5th Avenue in the downtown area and we also recommend a great private transfer company that will take you directly to your hotel. They have the best prices for transfers to Playa Del Carmen and often can be better option than the bus. To get the best information for you, read more in our article on getting to Playa Del Carmen from the airport.
It will just matter how many are in your group to see if what is economical and how fast you want to start your vacation.
Do I need to speak Spanish?
No, it always helps but most tourist that come speak English and people working in hotels and on 5th Avenue at restaurants and clubs will all be able to help you and speak some English.
Should I use pesos of dollars on spring break?
You might be able to get by just using dollars, but you will pay more for things and getting change is going to be in pesos. You will do best by exchanging money at an exchange booth on the street or by withdrawing money at an ATM for your time in Mexico. But we highly recommend using ATMs at banks only! The reason for this is that many ATMs in the street can possibly copy your card and you will have a problem. It is true any ATM can give you problems, but it is much less a risk at banks since they have cameras. All locals will tell you this and we don't know why people ATMs on the street. Be an educated traveler and avoid problems on vacation.
You can use your credit cards for large purchases. For more on exchanging money in Playa Del Carmen, read our article here.
Is it safe in Playa Del Carmen?
Playa Del Carmen is used to having tourist come and everyone wants you to have a good and safe time. Crime is low toward tourists. Remember that safely starts with you. Don't walk around drunk at night and take common precautions with valuables, as you would in any city in the world. For more you can read our safety in Playa Del Carmen article. This article gives you a honest assessment of safety on vacation here. Below is some specific information for spring breakers.
Some notes on spring break safety
If you are a parent sending your child on spring break to Mexico or a student, you will want to know about safety. In general, a trip to Playa Del Carmen requires a little more caution than Florida for spring breakers, for example. We say this only because you are in a different country and there are different circumstances that spring breakers can run into that you would normally be accustomed to what to do in certain circumstances.
Here are some important tips for having a safe spring break in Playa Del Carmen:
Download the app from Guest Assist. This app offers assistance in English and can help in many different circumstances.
Most people are coming from colder climates and will be instantly transported to summer conditions. This means that you will be sweating more and need to drink more water. If you add drinking alcohol to the mix, it is easy to dehydrate yourself. There are always young people ending up in the hospital for dehydration and alcohol poisoning.
90% of problems come from drinking and taking drugs. If you eliminate these two things, you will have a good chance of not having any problems.
Drugs are very accessible in Playa Del Carmen. There is no way to know quality or if it has been cut with something. This is the case with buying drugs anywhere in the world. The consumption of drugs leads directly to cartel violence. Tourism fuels demand and there are consequences.
Rates of STD's are higher in touristic areas. Common safety measure go a long way to protect against these.
Be conscious of your drinks in public. It is rare, but often in party scenes, roofies can be dropped in drinks.
Register with your consulate. these offices can be of good assistance in case you need help. They do not provide direct assistance, but can point you to legal counsel or medical providers.
If you have an injury and need medical care, hospitals in Mexico are for profit and will need proof of payment before entrance to a hospital. You might consider bringing a credit card with a good limit or buying travel insurance just to be safe.
In general Mexico and the Riviera Maya is a very safe place to travel. When people come to party, the chances of getting into a bad situation become much greater. Being prepared and knowing what to do in certain circumstances will make for better decisions and a safer time in Mexico.
What is food like in Playa Del Carmen?
Yes, there is Mexican food like tacos and quesadillas, but Playa Del Carmen is a very international city. You can find just about everything to eat from Italian pasta to hamburgers. Be sure to check out our Playa Del Carmen Restaurant Guide for some ideas and our Cheap Eats article that tells you how to eat cheaply in Playa Del Carmen.
Is the water safe to drink in Playa Del Carmen?
The water system is different than other countries. Drinking water comes in bottles and the water from faucets is just for washing dishes and taking showers. Every restaurant will serve you drinking water and ice made from purified water. For more about just how the water system works and what is safe to drink, see our guide here.
Just remember to drink more water if you are drinking and sweating at the beach in or warmer climate. One big risk to spring breakers is drinking too much alcohol and you can end up dehydrated. This can result in a trip to the hospital. We see this happen at night outside of the clubs. So, drink water and hydrate.
Do I need a visa or passport to visit Mexico for spring break?
You do need a passport to travel to Mexico. Most countries like Canada and the United States do not require a special visa. If you are from other countries, please check the current visa laws.
We hope this article gives you some ideas about what a Playa Del Carmen spring break would be like. Why not share this article with your friends. If you have any questions or comments, feel free to comment below. We love hearing from our readers.
Also see our guide about going on Spring Break in Tulum Mexico!