See what a day pass is like at the Live Aqua Hotel in Playa Del Carmen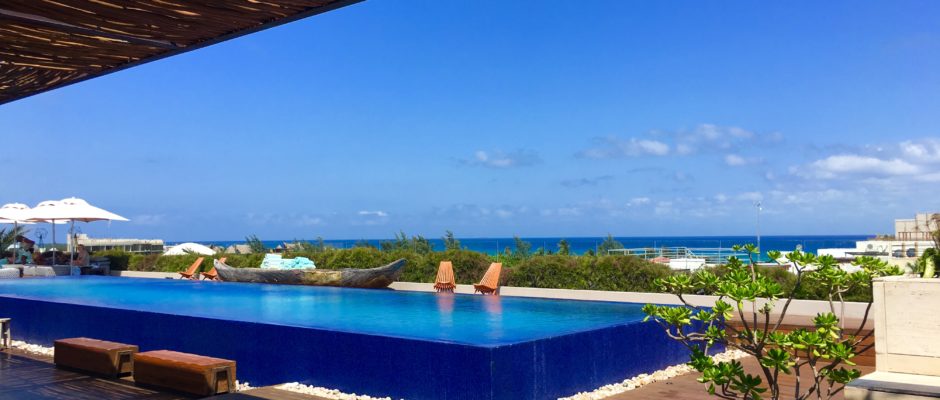 Day passes at Live Aqua Hotel
The Live Aqua Boutique Hotel is one the more chic places to hang out when in Playa Del Carmen. If you are looking to see this gorgeous hotel and want to visit with a Live Aqua day pass, then here is what it is like and what is included.
Going for a day pass lets you see this modern and luxurious hotel right in the middle of Playa Del Carmen. Here you will have a little more upscale and tame atmosphere compared to some of the other rooftops in Playa Del Carmen.
If you would like to know more about staying at the Live Aqua Resort in Playa Del Carmen, you can see the link to check prices and details.
Our video of what a day pass is like at Live Aqua
We spent the day at the Live Aqua working hard to bring you this video and information. Did we mention we love our work?
What type of passes do they have and cost
There are three Live Aqua day passes to choose from:
Day Pass. This pass is from 8:00am-4:00pm. The price is 1300 pesos. There is a special for local residents for this Live Aqua day pass. It is 850 pesos for residents with ID.
Full Day Pass. This pass allows you access to the Live Aqua Hotel from 8:00am-12:00 midnight. This pass is 1800 pesos.
Night Pass. This night pass allows you access from 4:00pm-11:00pm. This pass is 950 pesos.
What is included in the Live Aqua day pass and other passes?
The passes to the hotel include unlimited access to the restaurants during their open hours, rooftop and pool area, towels, and rooftop bar with an open bar plan. This can be a good value for a nice day at a luxury hotel. You can have breakfast and lunch plus open bar during your day pass at the Live Aqua. If you go for the night pass you get to have a dinner experience and access to the rooftop where there are often music events.
The passes cover the roof area with pool. Towels are included in the passes. Loungers, umbrellas and chairs are available but limited in quantity and not guaranteed. There are bathrooms on the roof where you can change.
What restaurants are in the Live Aqua Hotel?
There are four restaurants and the bar that you can have access to during passes. They are:
Coffee shop. This is a cozy café where you can have coffee, tea and pastries. Located on the main floor.
Mural Restaurant. This restaurant offers a menu breakfast and dinner. Located on the main floor.
Sushi and Tapas. This is the rooftop restaurant where you can get small tapas plates and sushi. You can also order off a large menu to get things like burritos, pizza, seafood dishes, ceviches, tostadas, and much more.
Dai Restaurant. This is an Asian fusion restaurant that opens at night. This is on the main level of the Live Aqua Hotel.
Rooftop bar. Here you have all access to any drinks you want.
Where is the Live Aqua Resort?
The Live Aqua Resort is between 30th Street and 32nd Street and between 5th Avenue and 1st Avenue. The main lobby entrance is on the corner of 1st Avenue and 32nd Street.
Do you have questions about day passes or the Live Aqua Resort? Let us know in the comments below, we would love to hear from you.