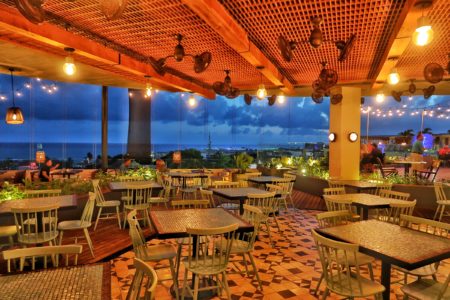 High above the pedestrian street of 5th Avenue is Catch Restaurant Playa Del Carmen. This restaurant is one of two restaurants open to the public on the rooftop of the Thompson Hotel. Here is our review.
Catch Restaurant Playa Del Carmen
Catch is a modern fusion seafood restaurant with the classics.  Catch is a trendy brand of restaurants that has locations in New York City, Dubai,  Playa Del Carmen and soon Los Angeles.
The restaurant is business casual and being dressed smart is good for fitting in.
Menu at Catch Restaurant
The menu is mainly about seafood with some beef, a chicken and pasta dishes. You can get lighter options like sushi and rolls all the way up to the heavier Tomahawk steak or macaroni and lobster cream dish.
There is quiet the range in prices on the menu. From 208 to 1472 pesos for an entre. Expect to pay about 300-800 pesos per person at this restaurant, and that is very broad because there is such a swing in prices on the menu.
Desserts at Catch
There are five choices on the dessert menu. Prices are 128-192 pesos. The dessert selection is good but we are sure you will remember more the main course.
Drinks and Wine
On the drinks menu there are several signature cocktails. These are creative mixes with things like lemon grass, watermelon or green tea all mixed with alcohol. These cocktails are 160 pesos. Beer is 72 pesos. Wine is 96-192 pesos a glass.
All of the food we had was very well prepared and original. Below are photos of some of the food. The grilled octopus was cooked perfectly.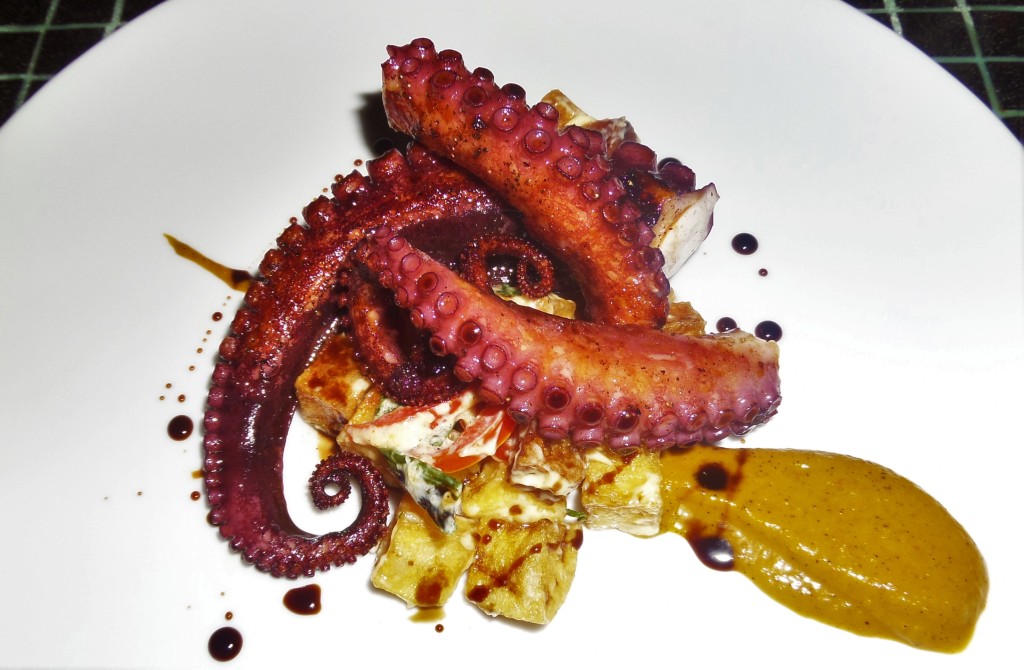 We just had to try the lobster mash potatoes. It was a surprising  color but they were very tasty with chucks of lobster in it.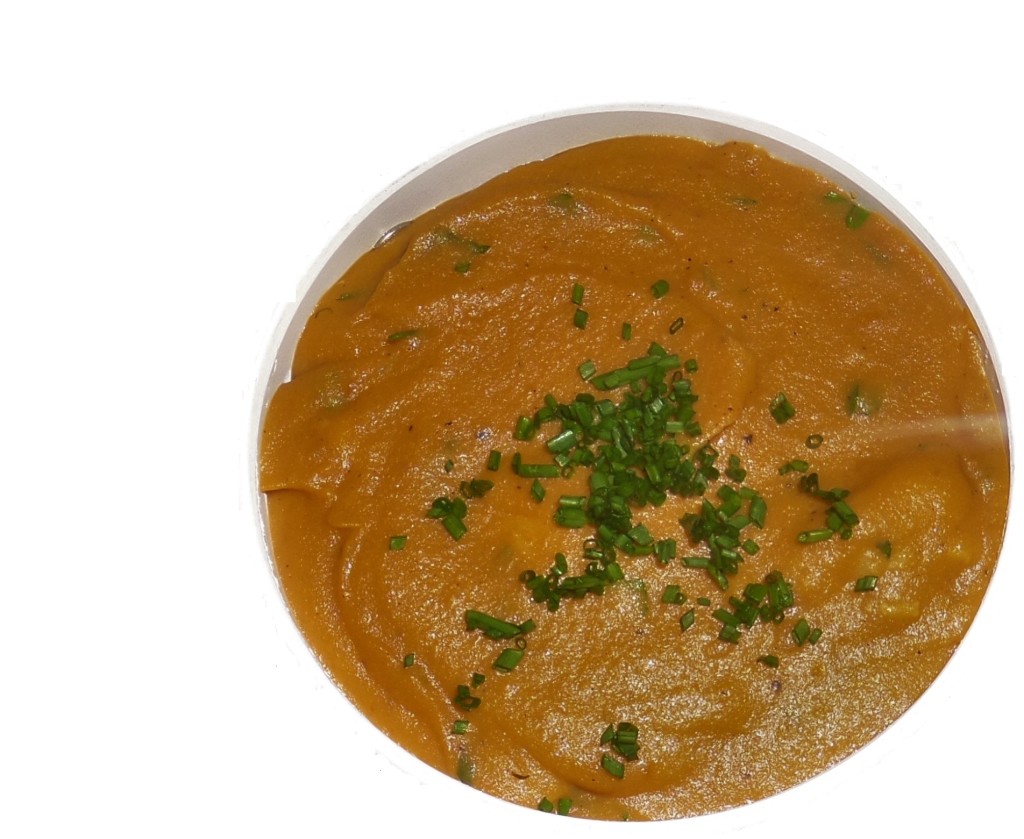 This was the catch of the day. What really made this plate was the tamarind brown butter. Fish is fish but sauce makes the plate!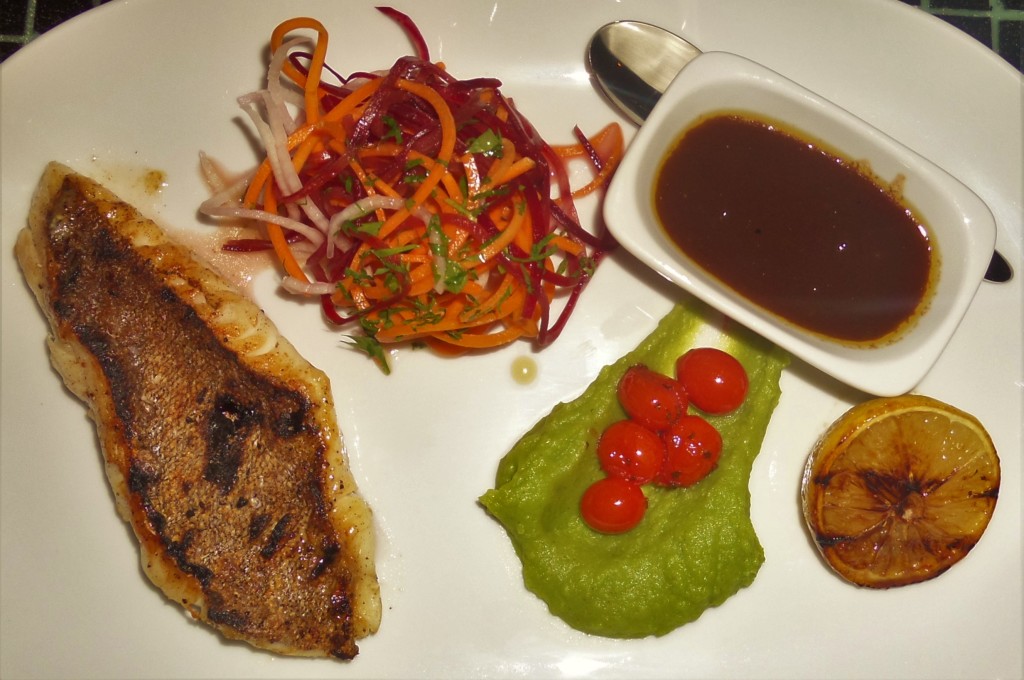 This is the Picana dish. Again the meat was cooked perfectly. It also was very delicious.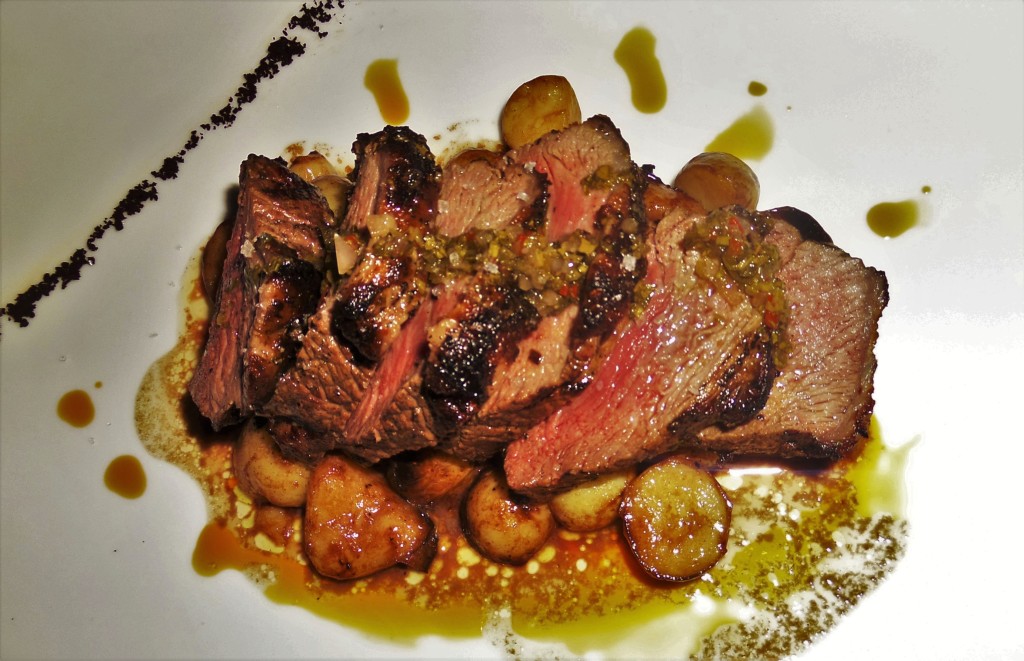 Dessert? Well this one sounded too tempting to pass up. A cinnamon roll donut with pumpkin pie ice cream! This was good. It did remind us of something Starbucks would serve around holiday time.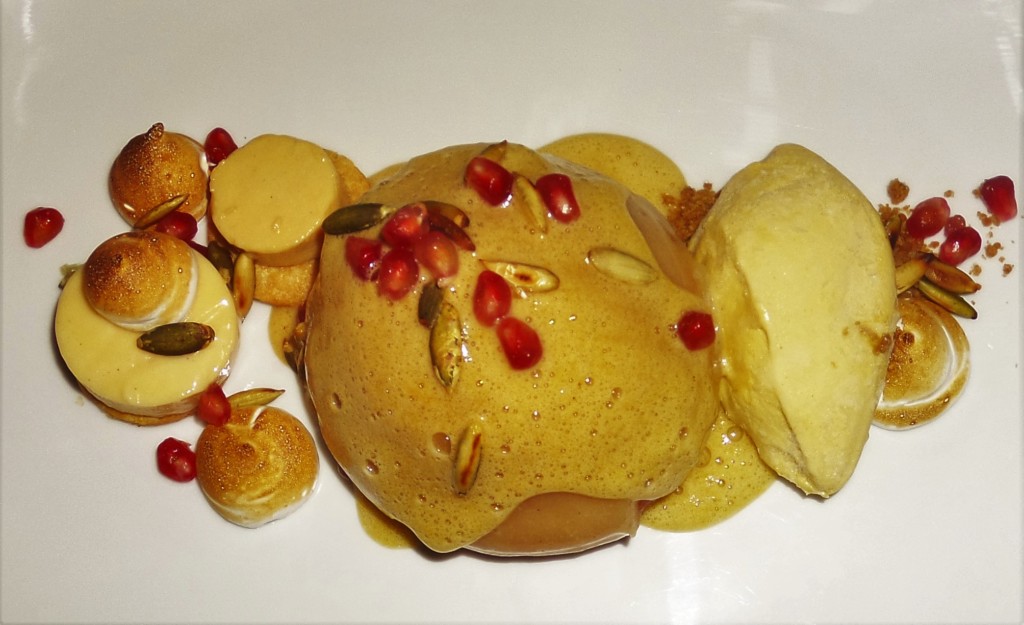 Brunch at Catch Restaurant
Every Saturday Catch offers brunch. This is a chill place to overlook the city and ocean and enjoy a meal. For more about brunch here see our article.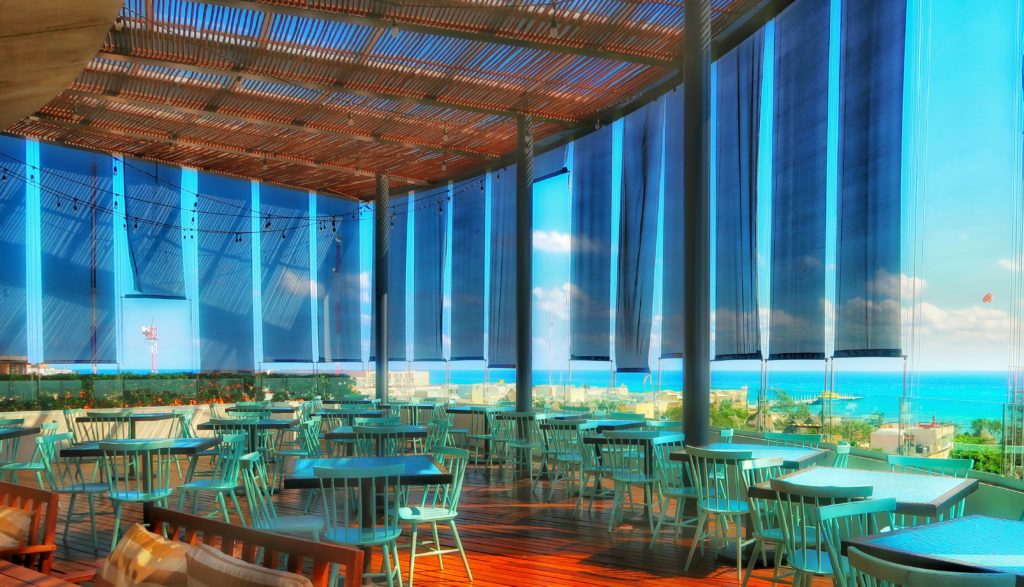 Catch Restaurant Hours
Daily for dinner. Brunch on Saturdays 10:00am-5:00pm.
Cocktails at Catch Restaurant Playa Del Carmen
If you don't make it for dinner or just want drinks, this is a good place to have a cocktail. Not only do they have skilled bartenders creating specialty drinks, the quality is very good. The view is worth it as well.
See our video below about grabbing a drink here!
Our Recommendations
Surprisingly enough, there are not a lot of seafood restaurants in Playa Del Carmen, let alone higher end ones. So it is nice to have this option to go to. This is an expensive restaurant and part of that you are paying for the gourmet experience and the other part is the restaurant design and rooftop location.
The rooftop setting is very nice to have because you are not on 5th Avenue trying to eat and having tons of tourist walk past your table. Yet you are on 5th Avenue and can descend after dinner to stroll around and take in that energy. On the rooftop you can enjoy the twinkling lights of Cozumel. It is very spacious and the hotel pool is lit up at night.
With every new restaurant there are glitches and kinks. We hope these get worked out. Doing reviews early in the life of a restaurant can be hard but we can see this being a good quality restaurant option with a nice setting in Playa. This is more a trendy restaurant then a romantic one and more for adults.
Where is Catch Restaurant
Catch is on the roof of the Calle Corazon building. The entrance to Catch is on 12th Street between 5th Avenue and 10th Avenue. There is a special entrance right next to the Thompson Hotel entrance. There will be a host there that can show you to the elevators. You cannot miss the sign.

Have you been to Catch Restaurant? What did you think? We would love to hear from you in the comment section below.