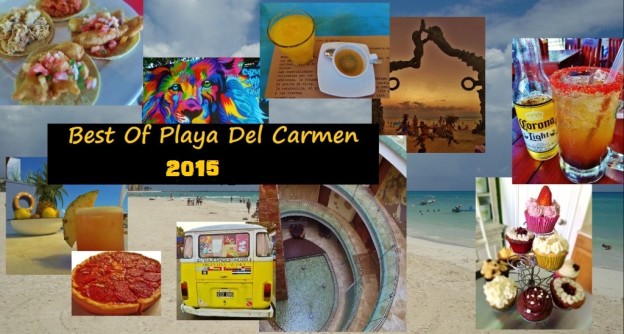 It was another HUGE year in Playa Del Carmen with lots of changes! It is a full time job just keeping up with new things that open and ones that close. Here is our BEST of 2015 and all the things that you should discover if you have not been here for a while or have not gotten around.
2015 was a big year for us here at EverythingPlayaDelCarmen.com because we grew a whopping 246% in readership! We added lots of new guides to easily find the great things in Playa Del Carmen and we will continue to work on more for you! We have some big plans for 2016!
We wrote about hundreds of stories and visited so many different places. Along the way we found some of the best of Playa. We have also heard from you and listened to what you thought were some of your favorite places.
Here is our BEST of 2015 list for Playa. Of course this is not every category since some are too broad to pick just one as the best but we hope you enjoy this list of great places in Playa Del Carmen
Best Beach in Playa Del Carmen
For the second year in a row it is Mamitas Beach. Everyone likes something different in a beach so each person has their preferences but here is why this is the most popular.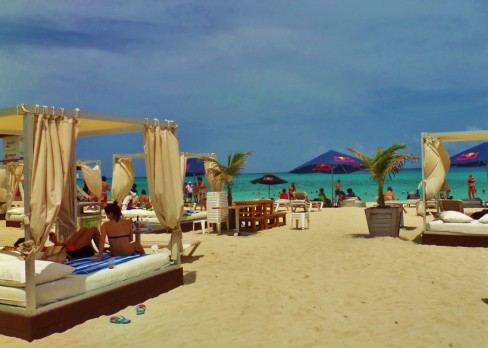 Why the best?
Mamitas Beach is wide and has large beach clubs that service the area. This beach is in the middle of Playa Del Carmen and is easy to get to. You can have a beach bed or chair and get food and drink service if you like. Mamitas Beach Club has music playing all day for the younger set and gives a fun atmosphere to the beach even if you are not sitting in their chairs. The beach club has a restaurant, showers and bathrooms which give this beach a lot of services. Also new this past year the pool at Mamitas Beach Club opened. So now there are even more options at this beach.
If you are self catering then there are many stores and restaurants to grab something for the beach and you can spread out on your blanket and enjoy the atmosphere.
You can reach this beach by going down 28th Street and taking a left at the beach.
Best Street Food in Playa Del Carmen
For the second year in a row it is El Rey Tacos. It is still popular every night!
Why the best?
The quality of the meat is good, service is fast, lots of condiments and good price keeps everyone coming back here. There was no new competition entering the market that is close. For a great local experience, this is the place to go. There is always a line and for good reason.
Best Seafood Taco in Playa Del Carmen
Blue Parrot Restaurant (which many people have not discovered yet) has really good food! This past year saw the transformation of this nightclub into a beach club and restaurant as well as still being a club in the night. We have been consistently happy with the quality of the food and in particular the shrimp tacos.
Why the best?
The quality of the shrimp they use is excellent, the caramelized onions and chipotle sauce is good and the tortillas are not regular corn tortillas. All this served up with a beachfront restaurant and you are sure to be pleased with this meal.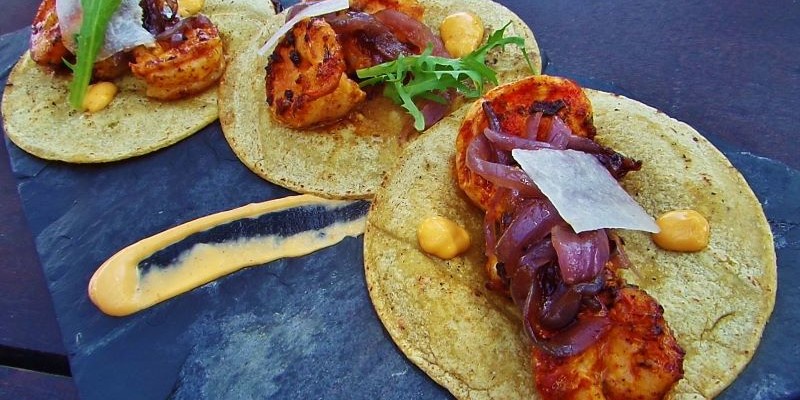 Best New Hotel in Playa
There were a few new hotels in Playa Del Carmen this year like the new Hyatt but the Thompson Hotel is the one that really stands out as the best.
Why the best?
It is all about design! The roof is amazing at this hotel. It has the best view of Playa and it also is looking out at Cozumel. This hotels carries the new theme of Playa that it is a city to come to with some elegance and this hotel gives you a chance to stay in the center of Playa and step out to eat at some of the great restaurants.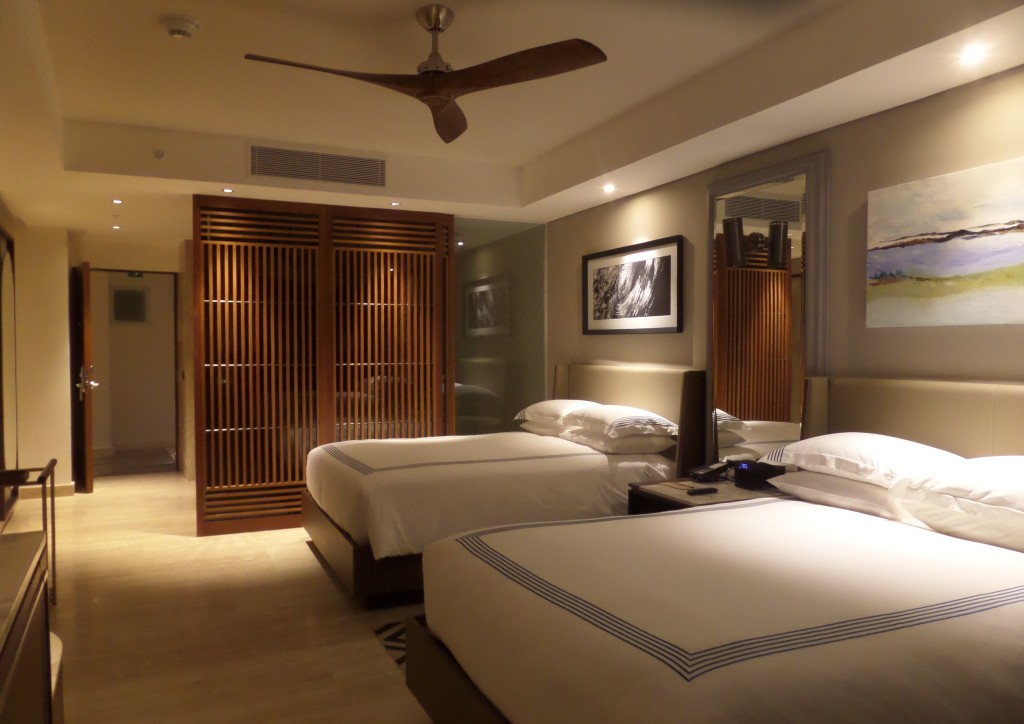 Best Rooftop in Playa Del Carmen
No wonder it is the Thompson Hotel roof! This is the best view in town with 180 degree vista.
Why the best?
With a great vista and a large pool flanking the curve of the roof, this is why! It is luxurious and has two restaurants on the roof that are open to the public. This is going to be a great new event space, and if managed correctly this can be a gem in Playa.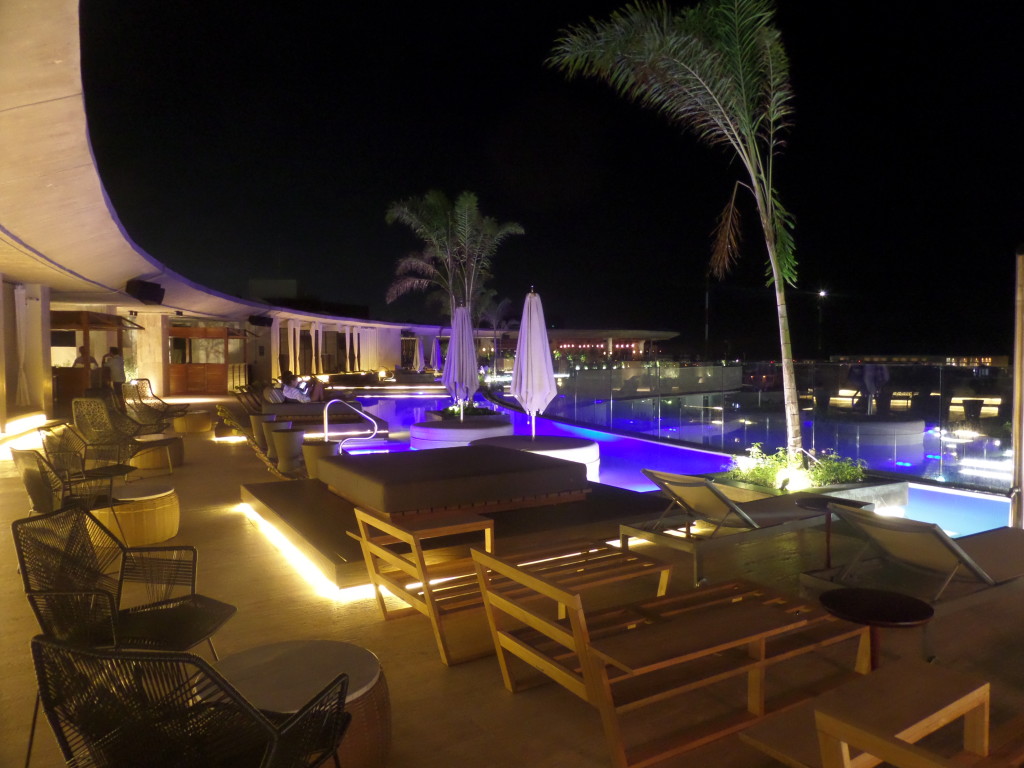 Best roadside tacos
El Arbolito Tacos is outside of Playa Del Carmen but worth mentioning here because they are along the 307 Highway and worth a trip there to just have some!
Why the best?
This is a local restaurant that just happens to serve up tasty tacos without going too commercial. They hand make the tortillas to start, which is always a plus! They have many choices of fillings for your tacos and the prices are good here. This is not a fancy place but if you appreciate good taste and authentic Mexican food you should be stopping by here!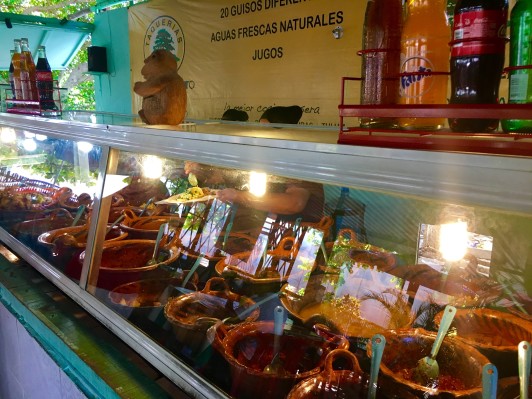 Best Gym in Playa Del Carmen
Evolve gym on 24th Street by 5th Avenue.
Why the best?
This is a the best overall gym. It has good equipment (a new line of cable workout machines just arrived). The large open second floor with windows overlooking 5th Avenue is nice for working out. The location is central and easy to get to. This is also priced in the middle as far as gyms go but has just as much to offer as the more expensive gym in Playa. This gym is becoming more and more popular with people in Playa for good reason.
Best Lunch Restaurant in Playa Del Carmen
Papa Charly Pasta Factory took the spot this year. This restaurant is not near 5th Avenue for tourist but should be a spot to stop for lunch.
Why the best?
They have two lunch specials here. We like the extended menu options for 95 pesos. You get a drink of the day, pasta or salad, main plate and dessert for this price! The food comes out quickly and tastes great. The setting is nice too on this porch for eating. Think about it, gourmet food and good choices for the same price as sandwich and drink at most places. Why are you not here yet!!!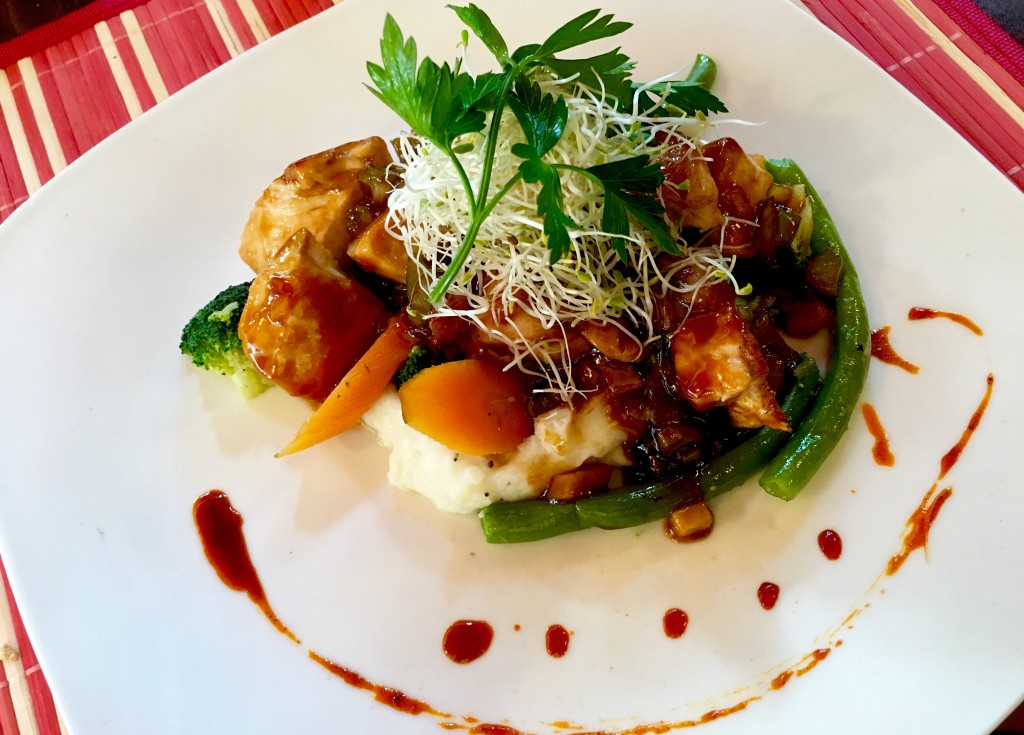 Best Tourist Souvenir Shop
For the second year in a row it is Hacienda Tequila on 5th Avenue.
Why the best?
Well the air conditioning is always great here and even though the front is open, it is a good place to cool off. It is in the center of 5th Avenue and easy to get to, it has photo ops out front and lots of merchandise to choose from. In the back there is a tequila museum of sorts and there is a large selection of tequila and liquors to choose from to take home.
Best Drink in Playa Del Carmen
There is a drink at Babe's Noodle and Bar called a mezcalita. It comes in different fruit flavors with mezcal.
Why the best?
First off it is frozen and perfect for those Caribbean nights in Playa. It is so huge they have to put it on a plate for melting. It is only 55 pesos too!! This makes it a fun and tasty drink at great value. Plus if you want some good Asian style noodles you are in the right place.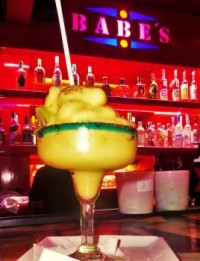 Best Tostadas in Playa Del Carmen
Los Hijos de la Tostada. With a name with tostada in it, you had better make a good one! Here is why.
Why the best?
They have created their own thing. They fused together some great taste and they have consistency. Just look below at the Camaron roca tostada. Is battered shrimp with chipotle sauce and a reduced wine reduction sauce on a sweet tostada! This one and the sellado tuna tostada are the two we recommend you try! This year was especially good for them because they open a second location on 5th Avenue near the corner of 38th Street.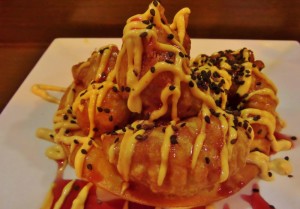 Best Night Club in Playa Del Carmen
Santanera on 10th Street and 5th Avenue is our pick again this year.
Why the best?
The good design of the place, multiple levels, and good music makes this ours, and many locals, the best nightclub to go to. This club is a little more adult then the some of loud blaring ones on 12th. This club is a little more chic and all about the music.
Best Mexican Restaurant in Playa Del Carmen
Mexican food comes in many forms, everything from seafood to tacos. We choose La Perla Pixan Cuisine and Mezcal Store as the best Mexican restaurant and send many people here.
Why the best?
This restaurant is the best because it takes regional Mexican cuisine from all over Mexico and preserves some of the traditional recipes. They have live music some nights that is real Mexican and traditional Mexican liquors like mezcal and they make interesting cocktails. Check this place out for lunch specials and dinner for a little more fine dinning experience but in a casual setting. This past year this restaurant suffered a complete fire but they are rebuilt and back!!!
Best Seafood Restaurant in Playa Del Carmen
Puerto Cocina Urbana! This restaurant opened late in the year but all the same it wining a spot in everyone's stomachs.
Why the best?
Taste, freshness, nice people, options, value, take you pick of any of those! They are original and doing a great job fusing tradition Mexican seafood into a new take on it. Besides the food there is artisanal beer and cool drinks. You can read more about it in the link above and visit them on 5th Avenue in the small plaza between 34th Street and 38th Street. It is a little hidden so check the map in the article.
Best Liquor Store in Playa
La Europea in Quinta Alegria shopping mall.
Why the best?
They have the best selection and biggest selection. The hours are also good for buying alcohol because grocery and convenience stores have limited hours. In addition to alcohol you can find few imported food items and buy Spanish meats and cheese. You can find more about location and other liquor store in our Guide Where to Buy Alcohol in Playa.
Best new Street Art in Playa
There has been a boom in murals in the past few years and it is hard to keep up with all the new ones. For a large gallery of street art in Playa you can see it here. This past year we saw many new ones go up and there were some really good murals. There were so many but this one below stands out as one of the best.
We hope you have enjoyed this review of the past year of what is the best in Playa Del Carmen. We will continue to bring you so much more in this coming year. We look forward to seeing you here.