Hacienda Tequila & Tequila Museum
Hacienda Tequila & Tequila Museum is a large souvenir shop on 5th Avenue that is one of our favorites for basic souvenir shopping. It has small souvenirs, clothes, t-shirts, Mexican candies and coffee, tequila and liquors, and much more.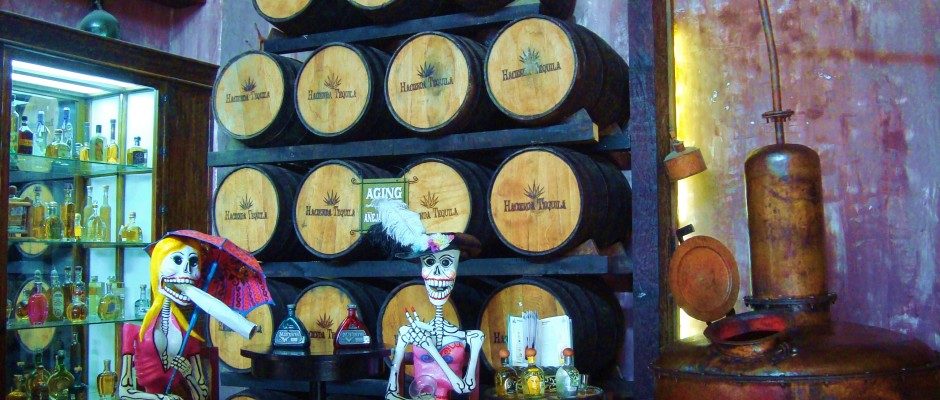 We like the wide selection of merchandise and the entertainment value of the store. In the back of the store is the "Tequila Museum". It is more of a display that represents how it tequila is made.  They will show you in this area and it makes for a good photo opportunity.
They offer Mexican made liquors as well. All your favorites plus a HUGE tequila selection. Make sure you try xtabentun liquor. It is an anise flavored Mayan liquor that is regional. It makes for a good after dinner sipping beverage for your room. and is something that you really only find in this part of Mexico.
Note: if you like tequila you might like reading our article on tequila tasting in Playa Del Carmen.
Tip: Stores on 5th Avenue have limited hours to sell alcohol. So plan on buying in the middle of the day to make sure you get something.  But don't worry too much because other liquor stores have longer hours in the evening.
You might even be able to do some tasting of tequila when in this store.
Tip: The tequila cake in a metal tin makes for a good souvenir.
Prices in this store are listed in USD and Mexican Pesos so it makes it easy to convert and know how much things cost. You can pay in dollars in this store but you will get a better rate if you use Pesos.
Not only is it large and has a wide selection it has awesome air-conditioning even though there are no doors and it is wide open to the street. If you need to cool off a little bit from walking around, this would be your place.
Photo ops at Hacienda Tequila
Do you like photo opportunities? Not only is the back of the store good for photos but the front of the store has some great statues for photos. The bronze statue of the man sitting on the bench is probably one of the most photographed places in Playa Del Carmen.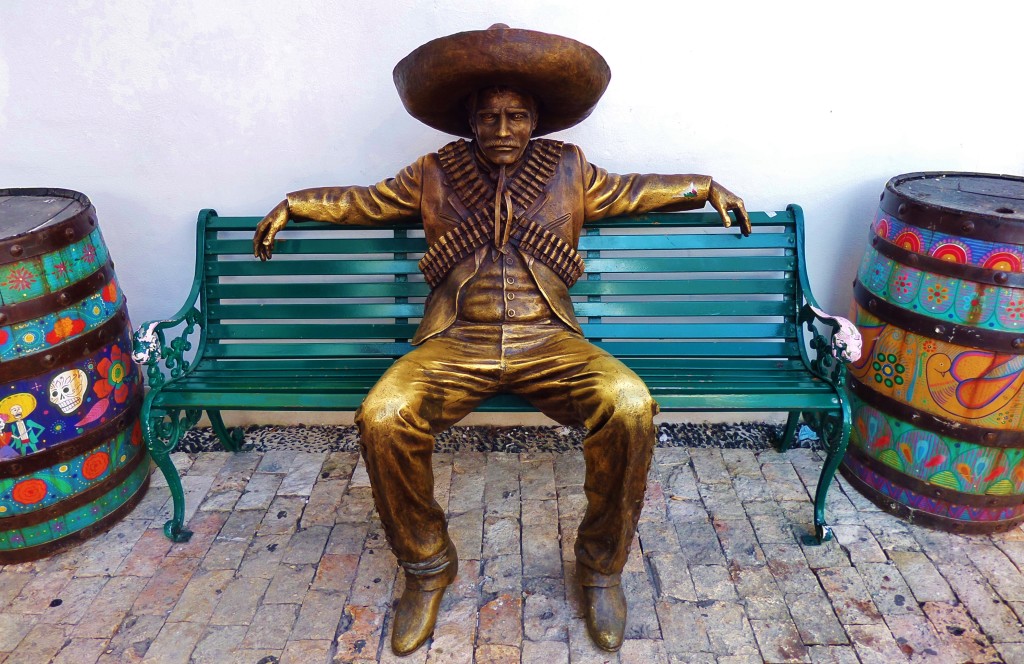 Where is Hacienda Tequila store?
Hacienda Tequila can be found on 5th Avenue between 14th and 16th Streets. Why not stop by and browse for souvenirs when walking 5th Avenue. You cannot miss the big yellow building and statues outside.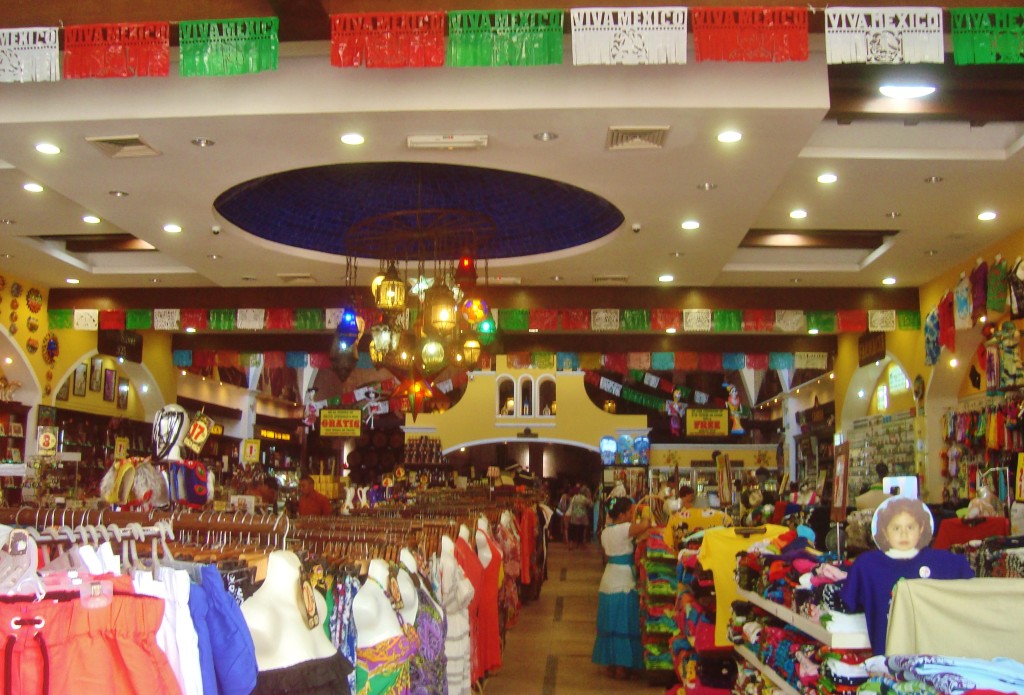 Have you been to Hacienda Tequila before? What did you think? We would love to hear from you in the comments below.