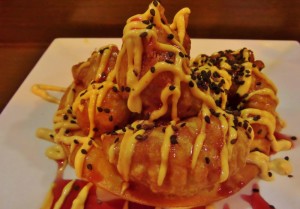 Las Hijas de la Tostada- This restaurant knows tostadas!
Las Hijas de la Tostada (formerly Los Hijos de la Tostada) is a restaurant that features seafood tostadas in a creative and delicious manner that you should soon be stopping by here. Other seafood restaurants should be upping their game now with these tostadas on the menu.
The Menu at Las Hijas de la Tostada
There are tostadas (tostadas are a fried tortilla with topping that can be eaten with your hands and/or fork). The tostadas are seafood based with creative sauces. What we really like about their tostadas is some of them come on a semi sweet tasting fried base, the fresh seafood, and delicious sauces. For example the top photo is the "camaron roca" tostada. It is a battered shrimp tostada with chipotle dressing and then drizzled with a red wine reduction sauce.
There are hot and cold served tostadas. There are other non tostada menu items as well like ceviches.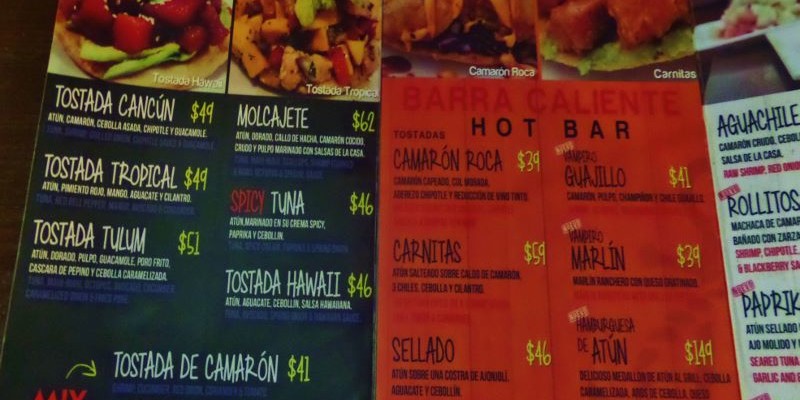 They do have one burger on the menu. It is a tuna burger and it is so good it made it onto our Hamburger Guide to Playa Del Carmen.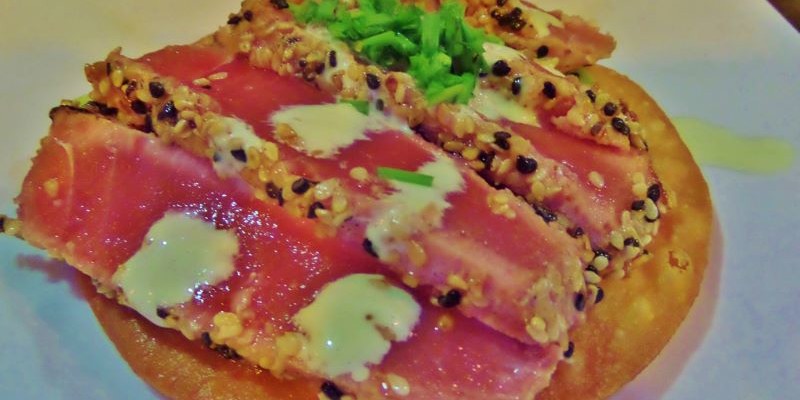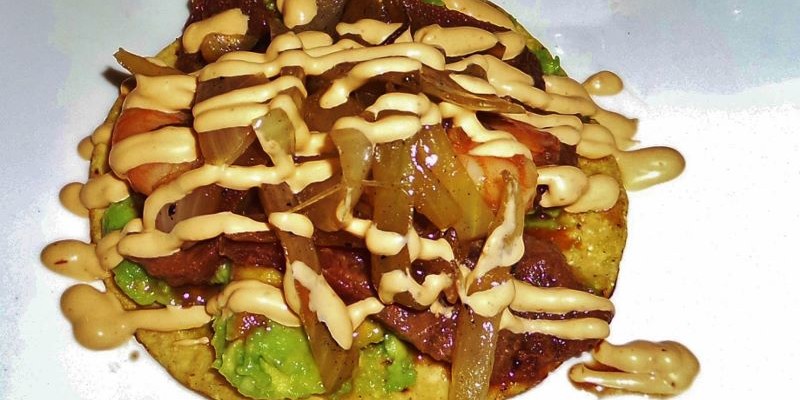 Prices are about 38-62 pesos per tostada. These are a little more then other places but the value definitely makes up for it. Most people can eat about two tostadas for a meal.
At the original location there are a few small tables inside the restaurant in air-conditioning and bar stools at the counter. Outside there is sidewalk seating. This restaurant is a small corner bistro that is very casual.
The new location on 5th Avenue is a great place to sit and people watch and the vibe is casual and fun. You can also see their website here for the current menu.
Our Recommendations
You have to be sure to go for lunch or dinner here while in Playa Del Carmen. The tasty meal will leave you satisfied and the friendly guys working there will take care of you. you get good value here and the combinations of sauces and seafood is very good. We look forward to going back again to keep working our way through the menu, see you there!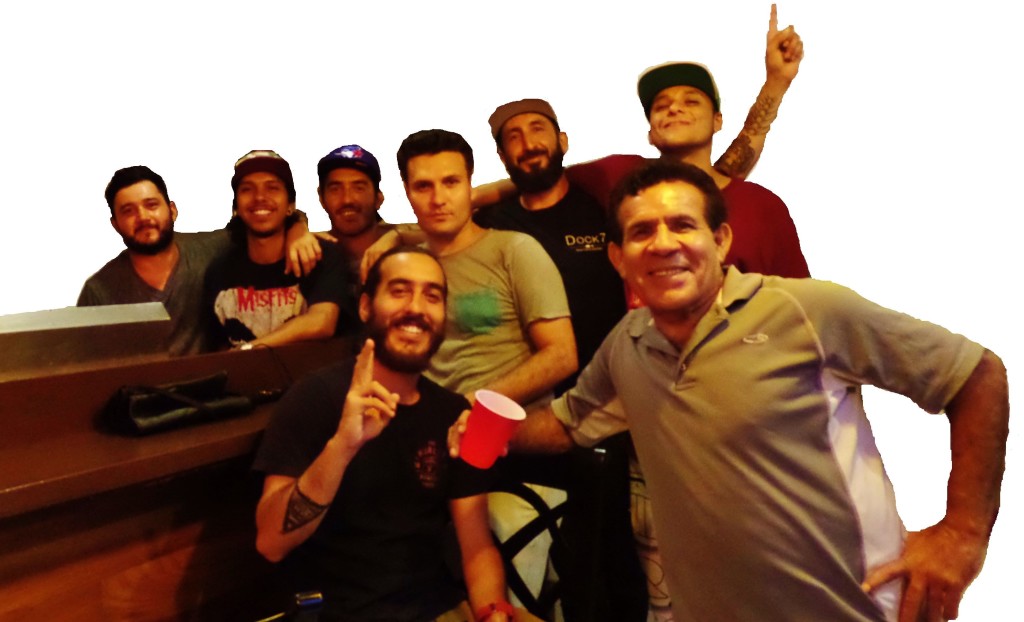 Have you been here? What did you have? What did you think? We would love to hear from you in the comment box below.
For more restaurant reviews and information see our full Playa Del Carmen Restaurant Guide here.
This restaurant is also on our list for the best seafood restaurant in Playa list. See what other restaurants on it here.
Hours
Monday-Sunday 1:00pm-9:00pm
Location
The new restaurant is on 5th Avenue between 38th Street and 40th Street.