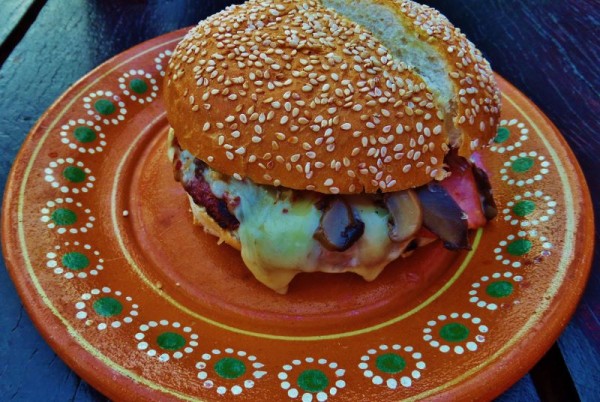 Everyone always like a good burger! Meat quality in this part of Mexico is not know to be the best but there are a lot of ways to make a hamburger and dress it up. This is an ongoing list that we will add to when we come across another burger we think you might like. Here are some good places to check out. (click on links for more information on each restaurant)
Hamburgers in Playa Del Carmen

Vegetarian Hamburgers in Playa Del Carmen
For you veggie lovers you will be pleased to know there are several places to choose from for a burger. Here they are:
They have nicely presented food here and a well thought out menu. Below is their version of a lentil burger with a side of rosemary sweet potato mash. Le Senda is on 10th Avenue between 10th Street and 12th street. It is an open air restaurant with casual vibe.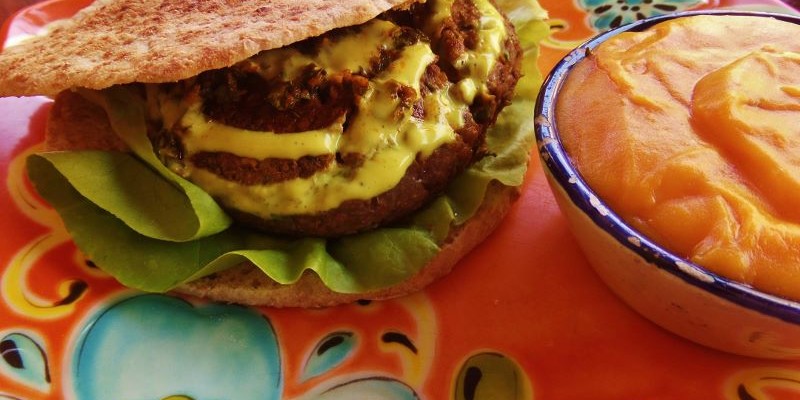 This lentil hamburger is on the menu at Bio Organicos. The burger comes with homemade oat bread and a mango sauce to put on your burger. It is very fresh tasting and a little spice in the mango sauce to wake up your taste buds. It is really yummy and you must try it. Bio Organicos is on 26th Street between 5th Avenue and 10th Avenue.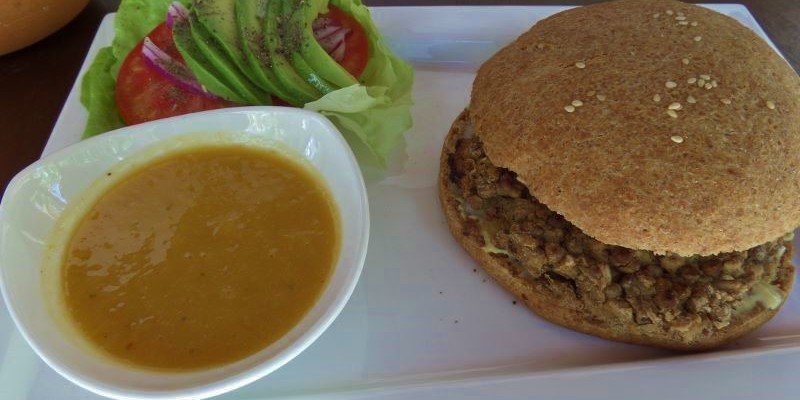 3XL Comida Grande
This hamburger restaurant has one vegetarian option. See below for more information on 3XL Hamburgers.
Seafood Burgers in Playa Del Carmen
Los Hijos de la Tostada They have one burger on their menu here and that might just be all you need! It is a tuna burger with a chipotle sauce, fried onion rings and caramelized red onions. The burger is not overly greesy and they give you a good hunk of tuna on it. It is technically not ground up meat but they do call it a burger and we are not going to complain because it is delicious! It comes with fried that have parmesan cheese on them. This burger is 149 pesos.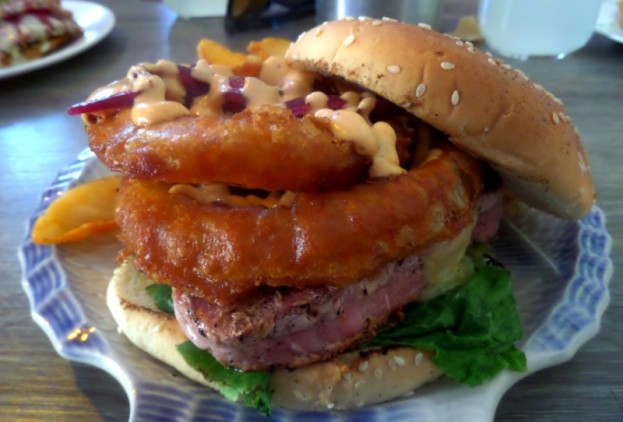 Beef Hamburgers in Playa Del Carmen
Mu Burgerhouse
Mu Burgerhouse is a trendy restaurant tucked into the back of downtown. Here you can have a choice of 9 burgers in a garden setting. This is a youthful place with a range of artisanal beer to go with it. Currently open 5:00pm-midnight daily.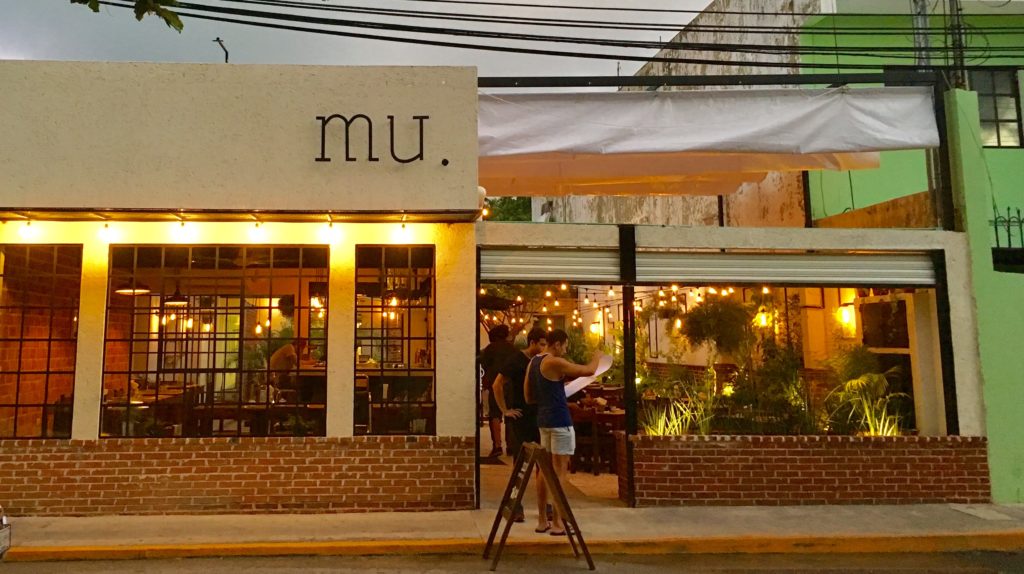 On the north end of the downtown you will find this casual restaurant. With their homemade recipe they make great burgers. There are 8 different ones to choose from. The Rustic is open daily from 7:30am-10:30pm. You can find it on 10th Avenue between 44th Street and 46th Street.
The restaurant is solely dedicated to burgers and they are doing a very good job with it. This place is very clean and well operated. You have the choice of beef, chicken, pork or vegetarian burgers here and after they cook it you can top it off at their large toppings bar. This restaurant is on 8th Street between 25th Avenue and 30th Avenue (in front of Walmart).
This is a local favorite for a roadside grilled burger that is not a store bought patty. They have chicken and sirloin burgers here in two sizes. Nice grilled taste. This is pretty close to what your burgers would be like off the grill at home. It is across from Centro Maya Mall.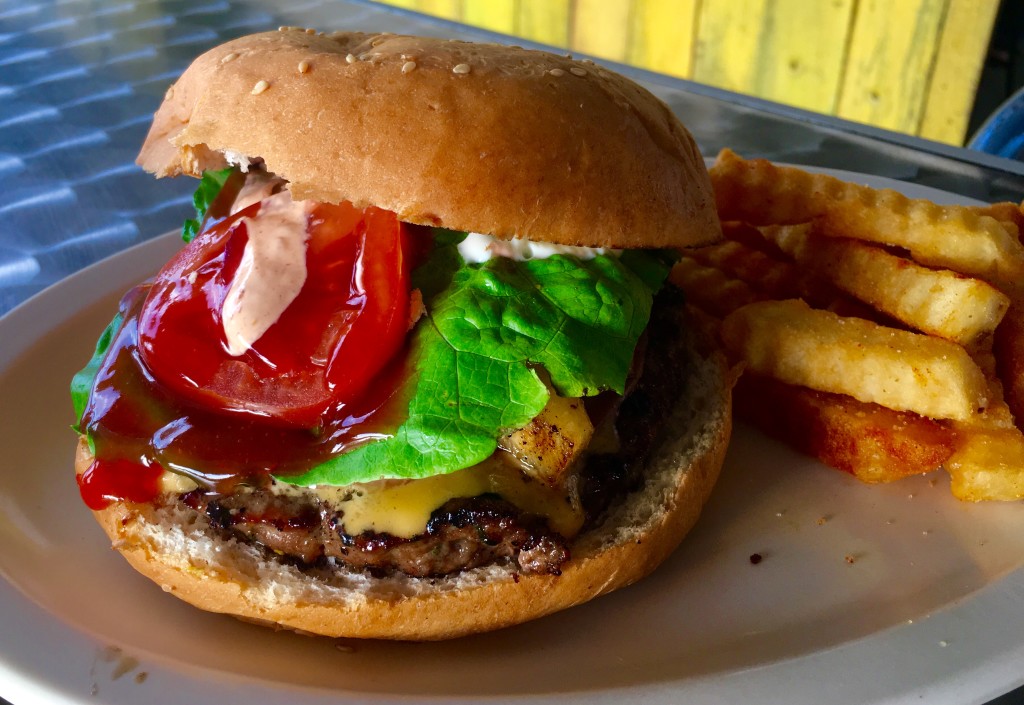 This is an American style burger. It is tastier then it even looks. It comes with melted manchego cheese. They have one burger on the menu but you can customize it if you like. Carboncitos Restaurant is on 4th Street between 5th Avenue and 10th Avenue.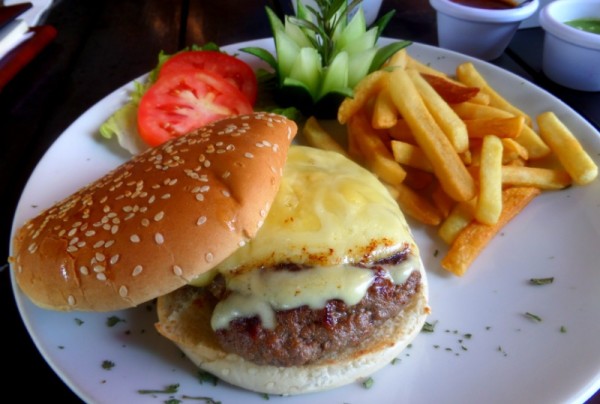 Here is a handy map of all the hamburger locations we talk about in this article

What is your favorite hamburger in Playa Del Carmen? Is there somewhere we should check out? Let us know in the comments below.