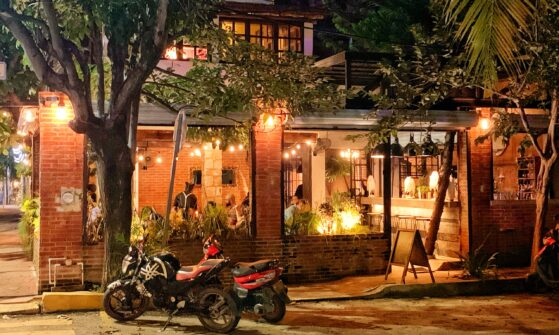 Mu Burgerhouse
A new trendy burger restaurant has opened in the downtown area of Playa Del Carmen. Mu Burgerhouse is something you might expect in a fashionable neighborhood in Mexico City or Guadalajara. As Playa develops we are getting more places like this.
They have done a lot of work making this remodel of the space into a small inside, covered seating area outside and back garden area. Because this restaurant is not on or near 5th Avenue this is going to be more of a locals restaurant. That can be just fine since this restaurant has a nice setting and good food. Expect a youthful atmosphere and evenings with friends, beer, burgers and nice atmosphere.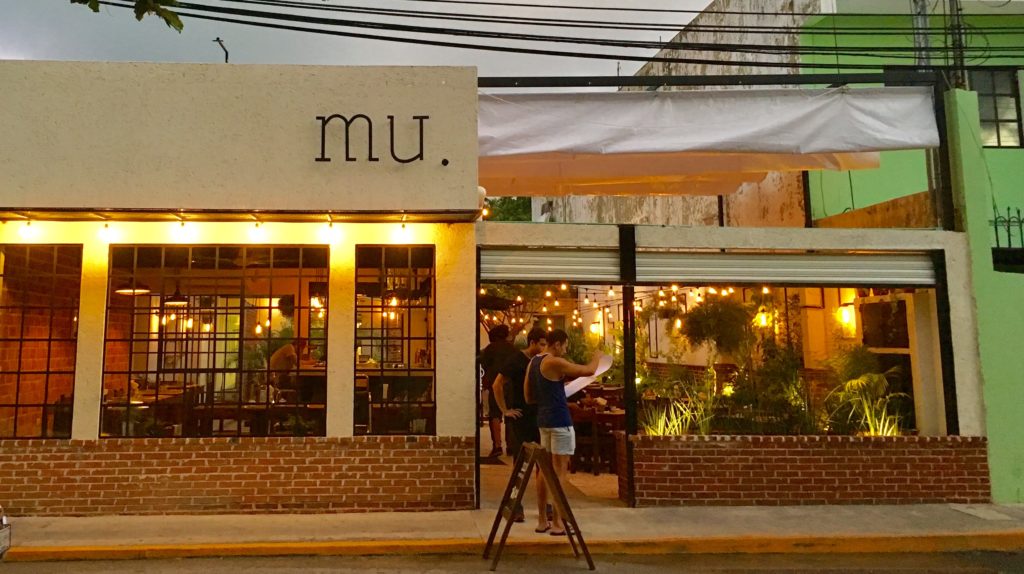 What is on the menu?
It is not just burgers here but since that is the namesake, lets start there. There are nine different burgers here. There is a wide range of taste available. Prices for burgers are 90-120 pesos. The burgers come with a choice of a side as well. You can choose from a mixed salad, corn on the cob, fries, plantains or sweet potato fries.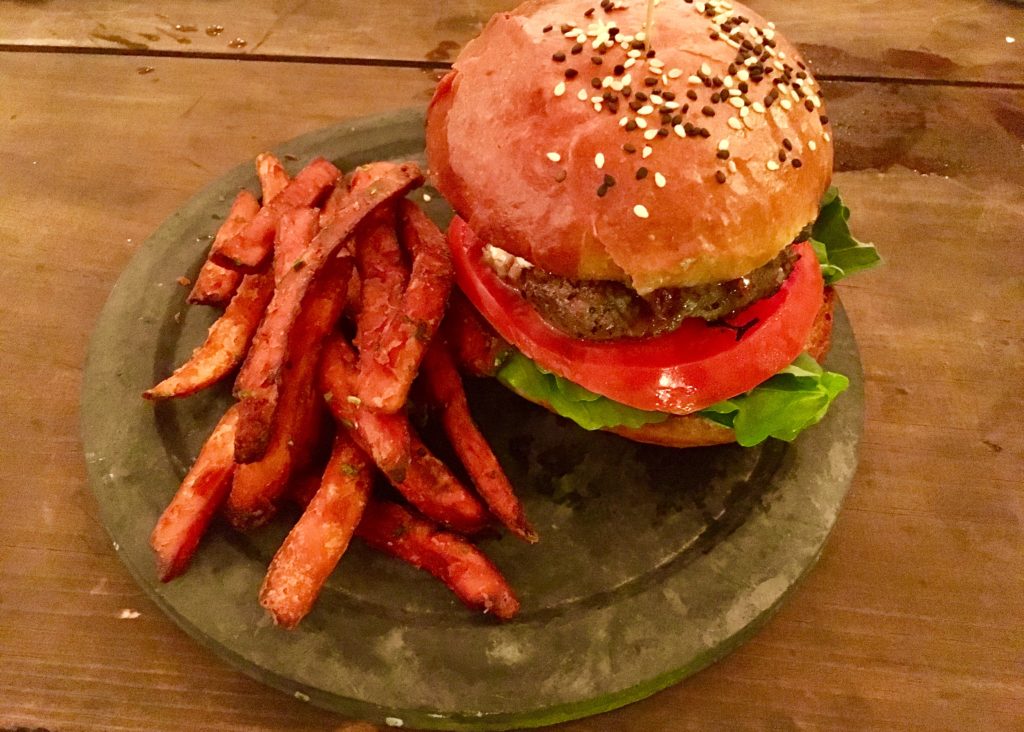 Other things on the menu
If burgers are not what you are in the mood for you can find:
Salads 50-60 pesos.
Baja style tacos (fish 70 pesos, squash 60 pesos).
Flatbread with tuna 100 pesos.
Octopus with grilled vegetables 120 pesos.
Huarache 85 pesos.
Pork BBQ 80 pesos.
Drinks
There is a full bar available and a large selection of craft beers.
Where is Mu Burgerhouse Restaurant?
Now with two locations in Playa Del Carmen! The new location is on 24th Street and the corner of 10th Avenue. We are not surprised to see another location. They have had consistent quality over the years and offer a nice vibe to eat a good burger.
The original location is on 40th Avenue between 4th and 6th Street.
You can find this restaurant on our full guide to Playa Del Carmen restaurants here. If you like burgers you might like to see our guide to burgers in Playa Del Carmen and all the places you can find them.
Hours
Daily from 5:00pm-midnight.
Have you been to the Mu Burgerhouse? What did you think? Let us know in the comments below.