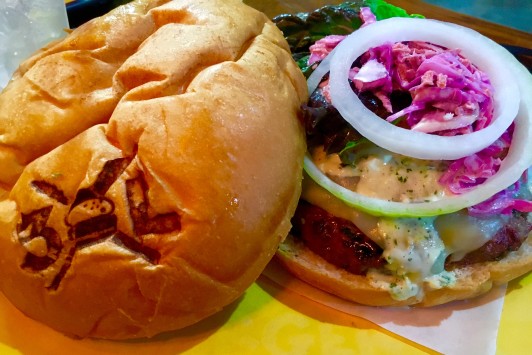 This new hamburger restaurant offers a lot of options for your burger and toppings and fits nicely on our hamburger guide (see link below). Here is more information on the 3XL Burger Restaurant.
3XL Comida Grande burgers opens in Playa Del Carmen
We have to say that the first impression is pretty good here. Not only is the restaurant a modern and clean looking place, it has about all the ingredients you want in a hamburger restaurant.
For one they make the bread and burgers fresh daily. The meat is not frozen and the patties go right on the grill to be flame kissed. Below you can see the three sized of burgers being cooked. There is XL, 2XL, and 3XL.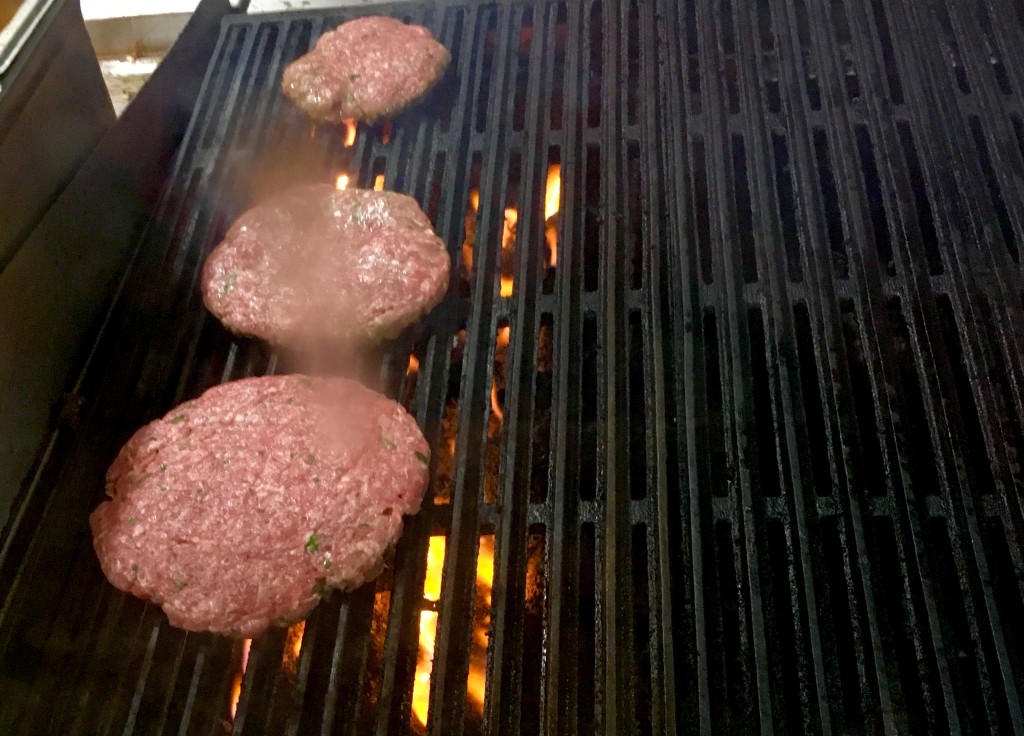 3XL Restaurant Menu
You first select your meat. They have beef, pork, chicken or vegetarian burgers. You can choose classic bun or whole wheat bun.
You can order the burgers by themselves or a combo. The sweet potato fries are great! Also this might be dangerous to mention but they have milkshakes!!!!!!
Menu Cheat sheet:
MUUU= Beef
Oink Oink= Pork
Pio Pio= Chicken
Vegetariana= Vegetarian

After you get your burger you take it over to the toppings bar. There is a large selection of about everything you would want. Fresh tomato slices, lettuce, onions, cucumber slices, pickles, and a wide range of sauces.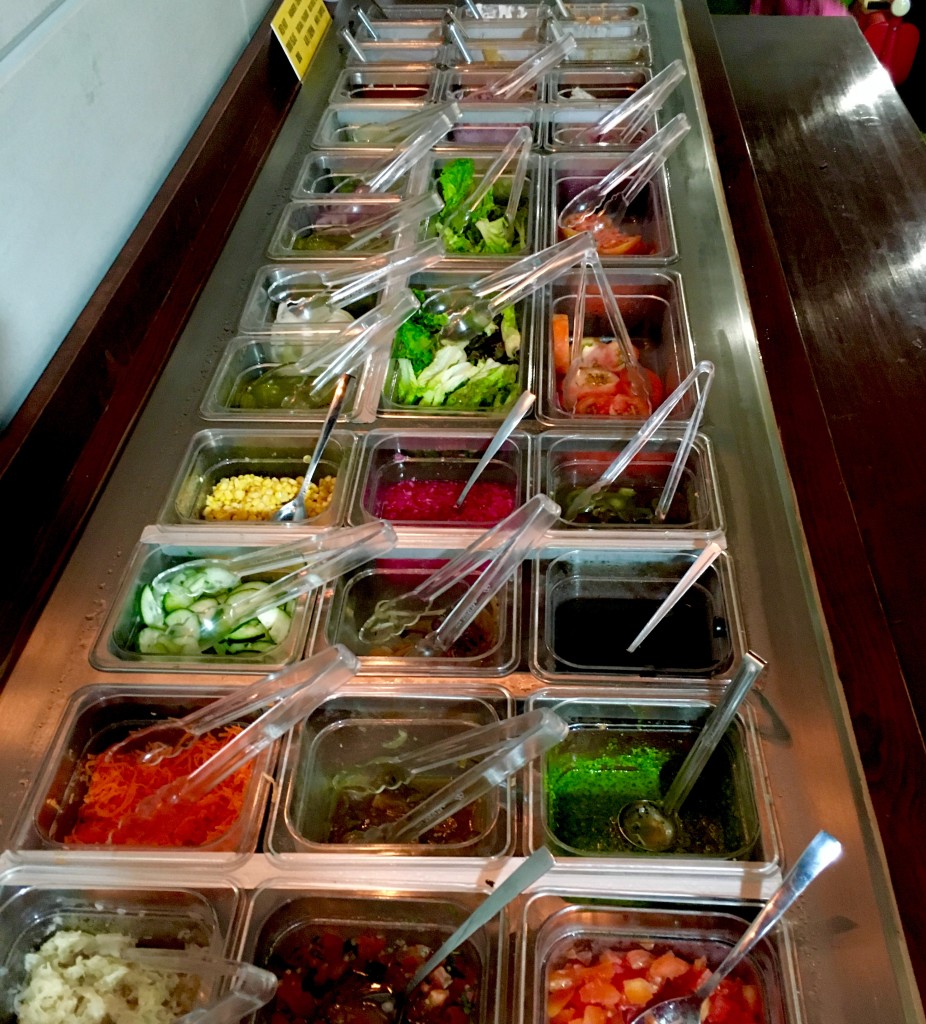 And after you use the toppings bar your burger might look something like this! It is cool they stamp the bread with the logo as an extra touch.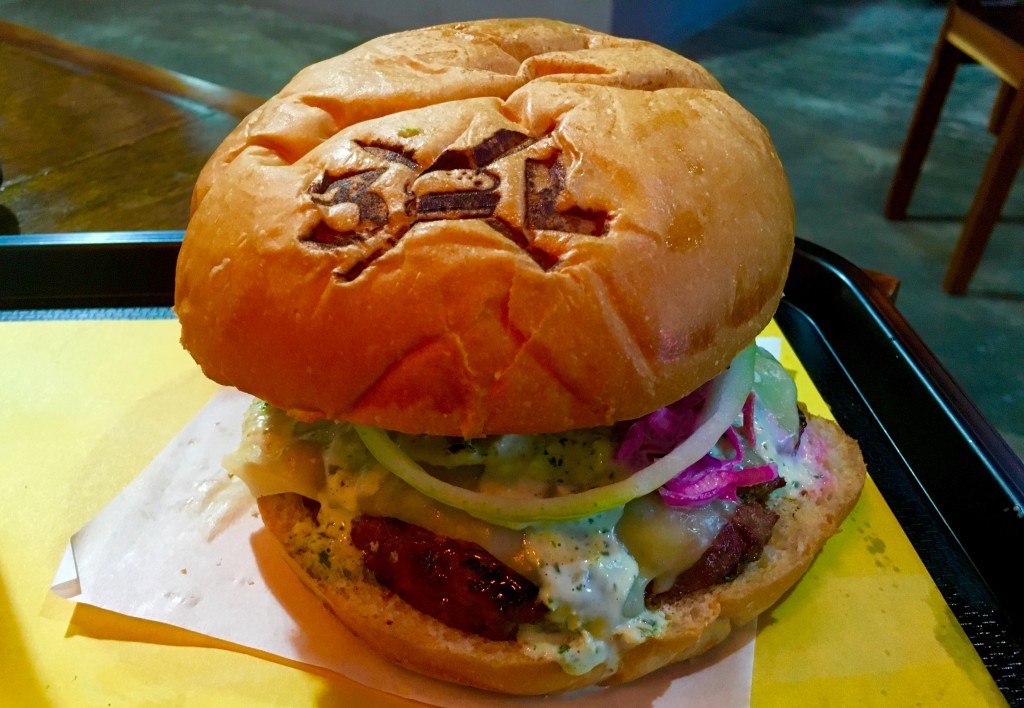 Our Recommendation
This place has a lot of potential and all they have to do is keep doing what they are doing. The location is good for locals and for tourist since many tourist will search out Walmart, which is across the street. The restaurant is a nice modern/industrial design and clean. having you burger made to order and seeing it cook on the grill is nice. The quality of the burger is good and finished product should be even better with your touch on toppings.
If you like burgers be sure to go to 3XL and also look at our Hamburgers in Playa Del Carmen Guide here.
Hours
Open daily from 1:00pm-11:00pm
Location Map
This  place is on 8th Street between 25th Avenue and 30th Avenue right in front of Walmart.

Have you been to 3XL Burgers? What did you think of the burgers? Let us know in the comments below.