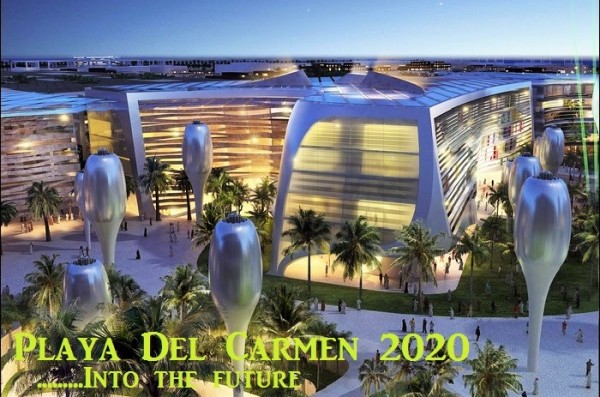 How Playa Del Carmen might develop in the future
Many smart cities put plans and ideas out there as how their city can look in the future. Local governments often ask citizen's input to crowd source solutions for problems and garnish ideas for a better city. Planning for the future can direct development so things are planned and structured for a better city and more sustainable development for the enjoyment of residents and tourist.
Playa Del Carmen is already one of the fasted growing cities in Latin America and in just the past few years we have seen whole neighborhoods built, malls go in and a whole lot of other construction around town.
Below you will find a wish list of sorts, things that we wish we could see happen in Playa and also our predictions for what will happen in the city in the next five years. We are sure you will have comments also and we encourage you to add them to the bottom because this will be a great forum for city officials to look at and hear from residents and tourist. Note: All comments are read and scanned for spam, so your comments might not appear immediately online.
Here is a wish list of things we would like to see improve
Parking. Right now parking is ok, but with more condos and tighter concentration of people in the center, parking will become more scarce. Parking is a little of a hodgepodge and even some streets with yellow lines are used for parking by locals because there is an unwritten rule that certain streets are ok to park on even if it is painted yellow. A more clear street parking marking campaign would be good and also more affordable parking garages to make parking easier in the center and still leave it pedestrian friendly. Note: If taxi rates were left low in the center people would feel better about leaving a car parked in one location and using taxis to get around the center of town.
More pedestrian streets. Everyone loves 5th Avenue and it is the economic engine of commercialism in the city. Many tourist don't leave the street and businesses just off 5th Avenue can die waiting for customers. We wish more streets would be come pedestrian and keep the small charm of Playa alive.
More bike lanes. In the past few years bike lanes have been added to 10th Avenue, Juarez Avenue and parts of 5th Avenue just to give you a few examples. To maintain a smaller scale city and non car centric city, bike lanes provide residents and tourist a much easier place to explore and move about town. Expanding bike lanes to 10th Avenue from Constituyentes to 46th street and on Constituyentes Avenue from 10th Avenue to the Arco Vial Road would be great. This would help connect better the existing bike lanes and expand the network of trails.
Public transportation. Have you even tried to take the bus in Playa? First there are no maps at bus station and you have to guess from soap writing on the windshield where each bus is going. Then when you get on it often takes 25-30 minutes what takes a taxi 5 minutes to drive. For people living further out in developments there are no express busses and they are often full all the time. It would be nice to have maps at each stop, busses that run below 30th Avenue, express service, and perhaps air conditioning on express or all lines of busses, but we know that might cost too much and be asking a lot.
Traffic flow. Right now Playa has it's own traffic patterns and you kind of have to know Playa and the idiosyncrasies to drive in the city. There are some places in the city that have notorious bad flows and if there is an event in town there is a backup of traffic. Some of the one way street should be used as two way and parking on some streets should be limited to one side only to give more space for traffic and less for parked cars. 10th Avenue in particular will need to be redone as more traffic flows through the center.
Public restrooms at the beach. As of right now the only way to go to the bathroom if you are at the beach is to go to a restaurant or pay to use a beach club. There are thousands of people that use the beaches daily and it would make them much more user friendly if there were strategically placed bathrooms on the beach. These can even be pay toilets so they are self sustaining. Anywhere from 5 to 10 pesos would be fine with most people.
Higher taxes or fines for empty property not kept up. Taxes are so low on land that if you own some in town you can sit on it for years while the value goes up. However many land owners are not keeping up the properties and the people that live next to them have to see eye sores everyday. Having higher taxes for unused land will motivate people to develop it or sell it. If higher taxes cannot get passed then at least enforced laws that require trash to be removed and the property maintained. This would make Playa look nice and be a better city.
More thoughtful planning of businesses. City planning can impose more regulations for business because most box stores and even some smaller store just create a building with not much thought to the exterior or how it interacts with the community. Green spaces, thoughtful parking and better exteriors.
More trees! There has been a move to plant more trees in the city but it still lacks far behind what it should be. Many people resist having too many trees and plants because of mosquitos and dampness, but done right, the city will be a much more pleasant temperature and make the city more livable. For example look at Paseo Del Carmen shopping Center which has nice trees and shade and compare it to shopping on 30th Street with no trees and full sun. Having a dedicated parks department that plants trees and maintains them would beautify the city. Main avenues lined with trees would make Playa a much more beautiful place.
More art. Playa in the past few years has boomed with new street art and it has improved neighborhoods but over just a short time these murals will fade and need to be replaced. The Portal Maya statue in Park Fundadores near Juarez Avenue has become an icon of the city. Great public art can really add to the city and with such a vibrant and creative population in the city, it would be great to tap into it and see what things can be added to Playa.
Better sewer services. Newer neighborhoods are built with sewer systems but some older ones do not have adequate services. Even when we get downpours there are places where the sewers overflow and run down the street (5th Avenue at 62nd Street). This erodes the sanitary conditions in the city and is no way for a world class resort to be.
More ADO airport services. As more tourist discover Playa Del Carmen and also more flights take off from Cancun's airport, there is a need for more busses to and from the airport. In recent years more flights are taking off early or arriving late. Not all of the flights are available by bus because there are limited hours ADO runs between Playa Del Carmen and Cancun Airport. Please ADO, can we have a 3:30am bus?
Redo the 307 highway through Playa. This was a good idea to help congestion but in reality it divides the city and the space under the overpasses is unused. Turing this space into a fitness park or park would  be a great public space.
Here are a few predictions from us for things we will see happen in the next 5 years
Constituyentes Avenue will become the new grand entrance to Playa Del Carmen. Already there is an entire block under construction with two condo projects and more are on the way. Geographically speaking, Constituyentes Avenue is in the center of Playa and the nicest of avenues. Constituyentes provides a direct link from the highway to the beach and two large hotels at either side at the beach front. We predict that the empty blocks will be built on and the avenue will become more walkable with more small retail shops. This will feel a little like a Miami with a condo row but still have a little Playa feel. The street will be straightened out and the median will be replanted with a more structured garden feel and palms. We predict that the small shopping plaza between 20th Avenue and 25th Avenue called Plaza Las Perlas will either undergo major renovation and become  true shopping plaza or be turned into residential. The land is too valuable to stay the way it is. It is only staying alive because vans from all inclusive resorts use that as a drop off and pick up for Playa Del Carmen and people shop there a little.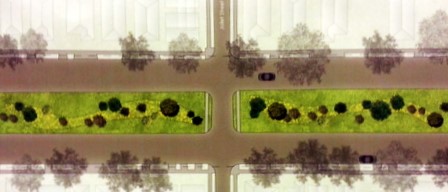 Playa will continue moving north. Playa started at Juarez Avenue and 5th Avenue nearly three decades ago and has moved north (and all directions for that matter) over time. Upper 5th Avenue (5th Avenue between Constituyentes and CTM Avenue) now is much more trendy and popular as that end develops and just as the city has grown, so has the appetite for new and nicer hotels and restaurants. We expect to see further retail space being used and built along 5th Avenue up to 50th Street. Also from the beach to 30th Avenue will continue to move north and more residential development will be planed in that area and demand will increase as this area becomes more trendy.
More infill between Playa Del Carmen and Maroma Beach area. The coast is valuable real estate and between housing developments and hotels this area north of Playa Del Carmen is filling in and will continue to do so. This will mean that along the highway there will be more services and there will be a need for such things as a supermarket to be built on the  north end. This will put more stress on the 307 Highway and make transportation a little slower to Cancun.
A bypass will be built around Playa. The "flyover" or 307 Highway bridge has helped traffic flow through Playa and for people going further south to get there faster. However this bridge system is not the best planned engineering project for several reasons. As Playa expands into the interior of the peninsula there is a need to provide faster access and lager roads. This might be a project that is a new route around the city for those on the way to Tulum but already the  bypass would have to loop too far around Playa Del Carmen making it take more time then rather driving through the center and using the flyover.
City Hall and other governmental offices and schools will move from the downtown to further back from the beach. Already there is a plan for some governmental offices to be moved and a new city center to be developed on the other side of the highway. We predict that some of the schools like the one between 10th and 15th Avenues and 12Bis Street and 14th Street will be moved because the land value far outweighs the value of having a school there. This is actually a win win for everyone because most of the schools are not near the students and selling the land and moving the facilities will allow them to be built much better. Developers will get their hands on some large lots and we expect more residential properties to be built.
Bye bye airport. The small airport at the south end of Playa will be gone and a major restructuring will go on to develop that site. Rumors have it becoming a mall but there is a lot of space and do we really need another mall? We predict at least some housing going in. This will help the area from Juarez Avenue to the Airport location to improve. It has been stuck in time and development for some time now.
AKI supermarket will be gone. The client base for this discount store is not in the downtown area and the land is too valuable to just be a discount store. Plus there are two supermarkets on either side of it, so there is no need for a third grocery store. We predict this will turn into retail space/shopping center with some rental units above.
Playa will go more upscale. This has already been going on since the palapa beach bars are now replaced with hotels with roof top infinity pools and trendier bars. We predict that as more money flows in, the more luxury services will be available and this will up the design of spaces to enjoy the weather in. There will always be people that like the old Playa and simple things, and some places retain that, but with more people discovering Playa it seems to be a one way street to becoming less about the beach and more about 5th Avenue, restaurants and boutique hotels. We predict that more people will be coming from Mexico City as the wealthy and trendy find this a quick flight and fun place to escape the cooler temperature city in the winter. Also trendsetters from all over the globe as Playa firmly accepts it is an international city.
Housing developments on the other side of the highway will grow up. The planned developments of houses geared at Mexicans will settle in. When built these areas are often void of much character but as the areas settle in, businesses get built and service these new communities. This can be seen in Cancun as areas built a few years ago have new plazas, trees mature and some areas become more of a community with identity while some go downhill.
Condo buildings will cross 30th Avenue. As the center infills there will be a push back toward the highway. Right now the buildings are only being built below 30th Avenue. We predict the highway will be the new limit for new condo buildings for sale and rental.
The area in front of Cento Maya will become more of a proper neighborhood. Streets will get paved and this will fill in between Centro Maya and the Chevrolet dealership on the west side of the highway.
There will be a lot of businesses that start and fail especially restaurants. This is an easy prediction because this happens all the time. Many people come here with a dream of opening a restaurant and do not understand how Playa Del Carmen works and the complexity of owning a business here. There are certain locations that "cursed" if you will because it seems that everything that opens there closes. For people wanting to open a "simple beach bar and retire in paradise" the reality is that it cost big bucks to rent or buy a location and like other new businesses, you are competing with well established ones that have a customer base.
What would you like to see happen in the next 5 years in Playa Del Carmen? What predictions do you have? Let us know in the comments below, we would love to hear from you.