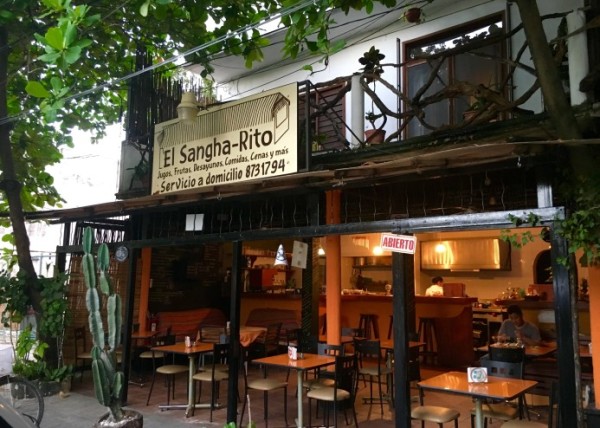 El Sangha-Rito is a local healthy restaurant that has sandwiches, Mexican food, salads, breakfast and lunch specials. This restaurant is popular with the locals in that neighborhood and the yoga community.
They really have a lot of options on the menu. Below is a photo of a Mexican dish called enmoladas.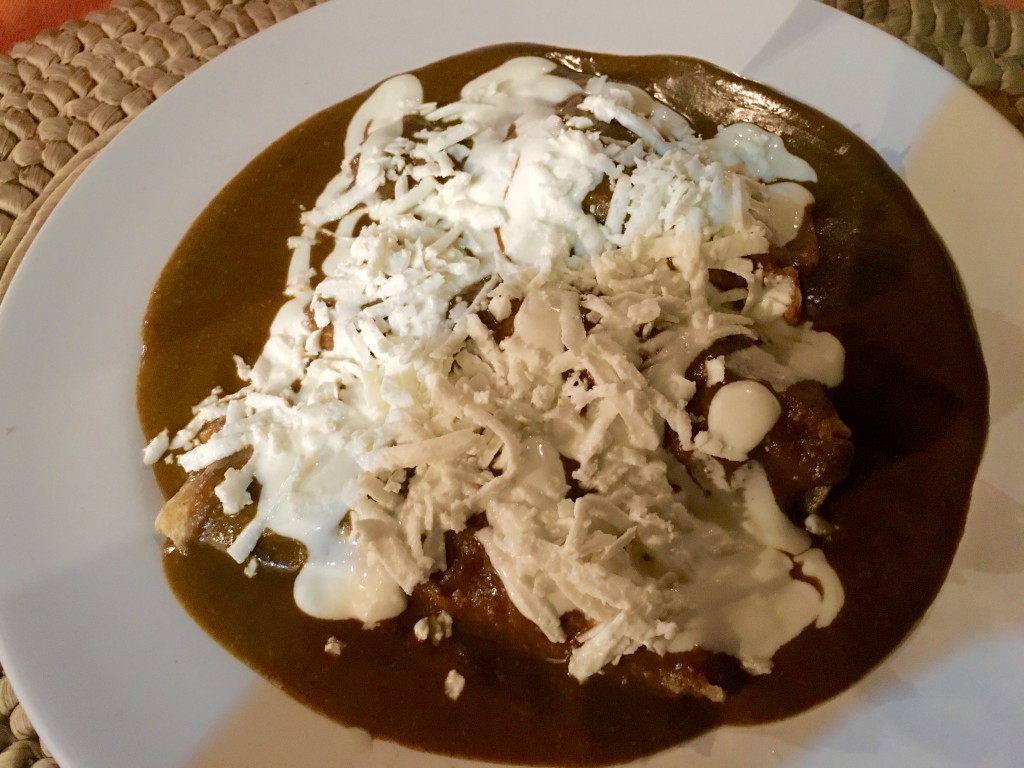 Menu at El Sangha-Rito
There is a very large juice and drink menu with lots of healthy options.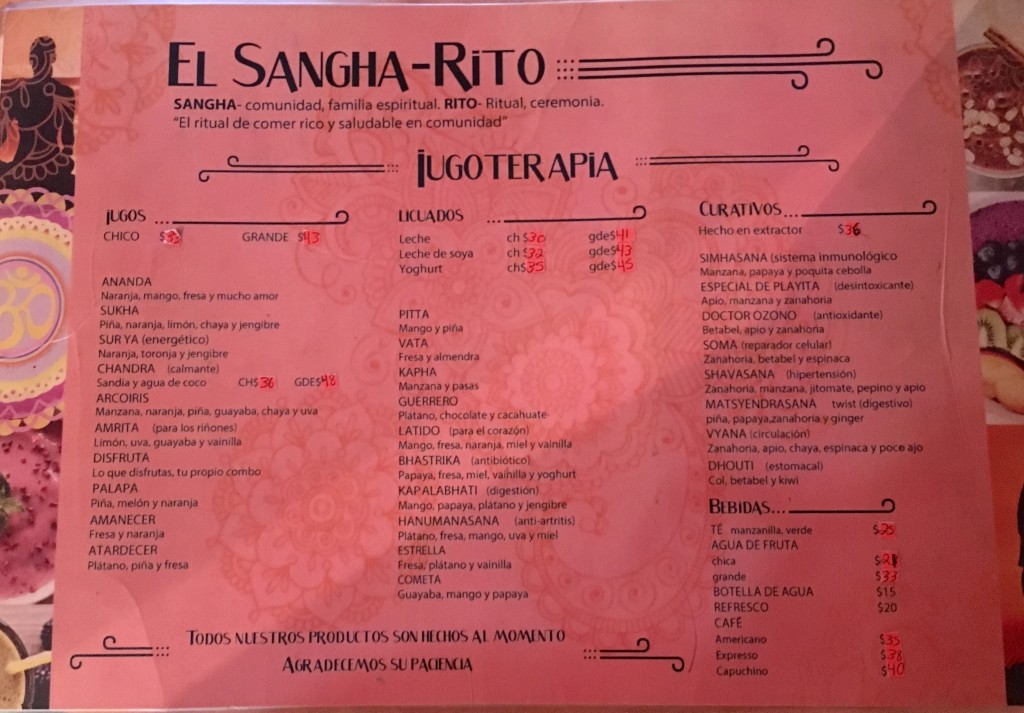 Here is the main food menu. Sorry it is not a more clear photo. Breakfast runs about 63-90 pesos. Salads are about 70-90 pesos. Tortas (sandwiches) are about 50-60 pesos. Mexican plates are about 60-90 pesos.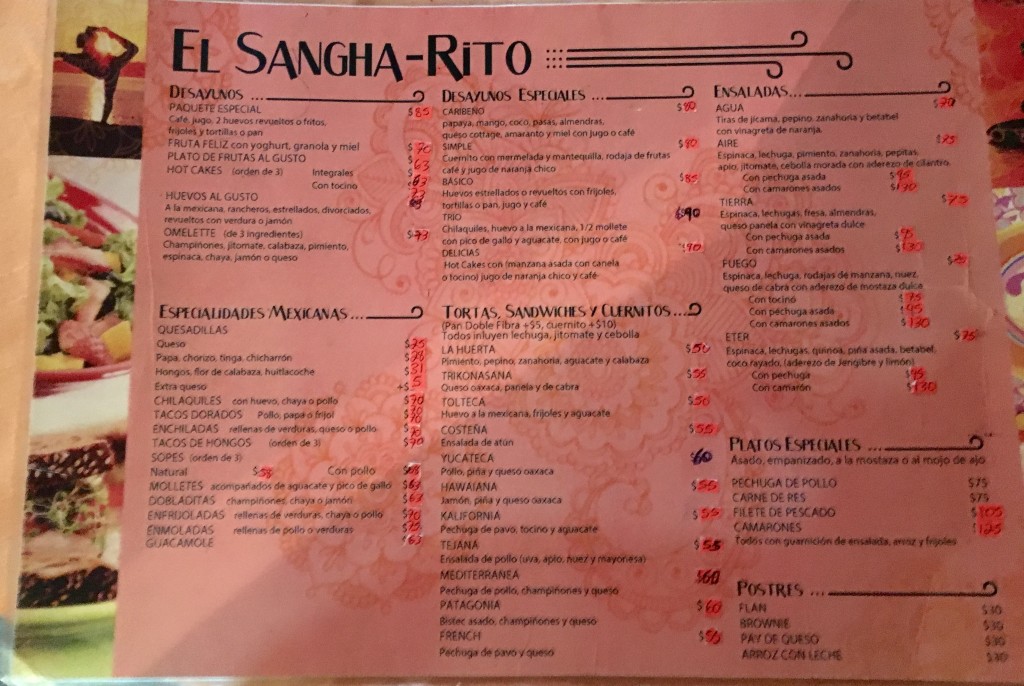 Lunch Specials at El Sangha-Rito
Monday through Saturdays this restaurant has a menu of the day or daily lunch special if you will. You get a soup or salad, main plate, drink and small dessert. The price is 85 pesos with meat dishes and vegetarian plates for 80 pesos. This is mainly served from 1:30pm-4:00pm. Tip: Don't come too late or they might run out of the special.
If you like this lunch special you should check out our Lunch Specials Guide for Playa Del Carmen. There are some great deals that are continually going on.
Our Recommendations
This restaurant is good for a healthy bite and good prices. The casual open air restaurant is nice to sit in. This is more likely to get locals since it is on the edge of the downtown and there are so many options for eating closer to where tourist stay. For those using our vegetarian and healthy eating guide you will see this restaurant there and if you are planning out a week of healthy eating on vacation then this might just be one of your stops. For locals this is a convenient place to grab lunch at an affordable price.
Hours
Monday-Saturday 7:30am-10:00pm Sundays 8:30am-4:00pm
Location Map
El Sangha-Rito is on CTM Avenue (AKA 46th Street) between 5th Avenue and 10th Avenue on the north side of the street.

Have you been to this restaurant before? What did you think? We would love to hear from you in the comments below.