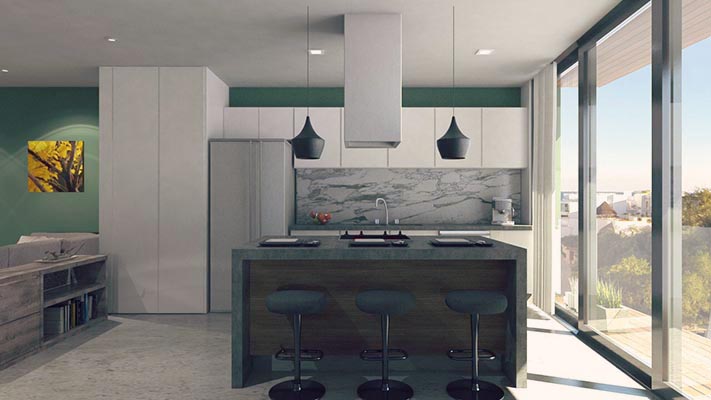 The It Condo building is one of the latest building projects by GMB real estate developers. This is a smaller scale project that will be geared toward a few owners that want a small luxury building with nice amenities.
The IT Condo Building in Playa Del Carmen
What will this building be like? This is a luxury project with only 10 units. There will be 1 and 2 bedroom units. Prices are starting at $185,000 USD.
Here is a rendering of the finished building. It will be a modern design building with balconies. This building faces south on 44th Street.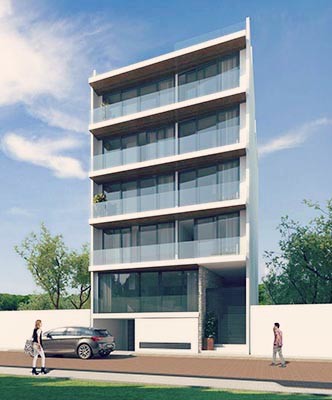 The roof will feature a pool with ocean views and a sun deck.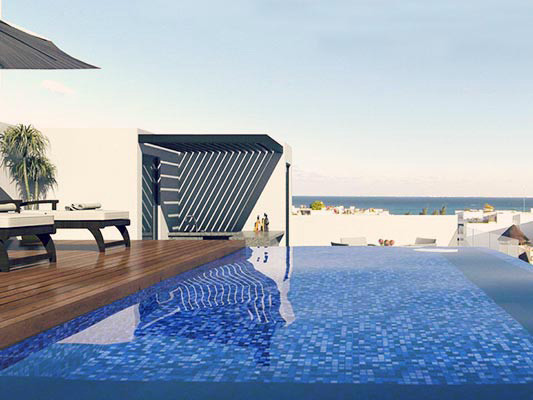 Fully equipped kitchens are delivered with these units. We like the clean and modern design with accents of marble. These units also have marble floors.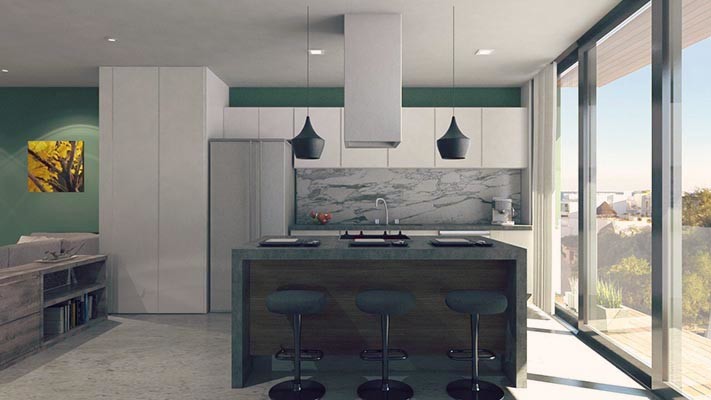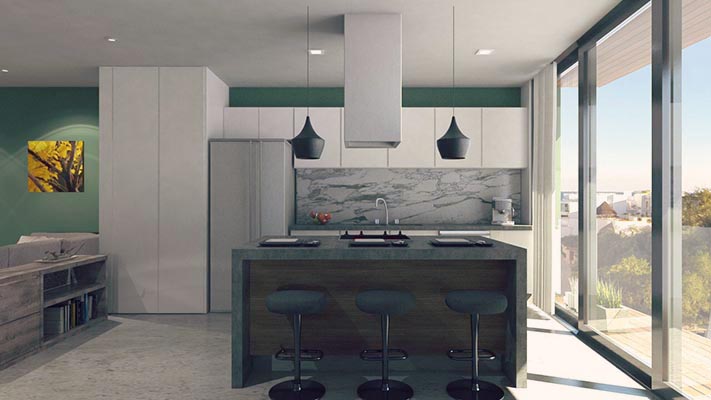 Here is a rendering of a model bedroom. Again the open floor plan is nice for a spacious feel. The floor to ceiling windows allow natural light in and this building has an internal courtyard for light and air flow.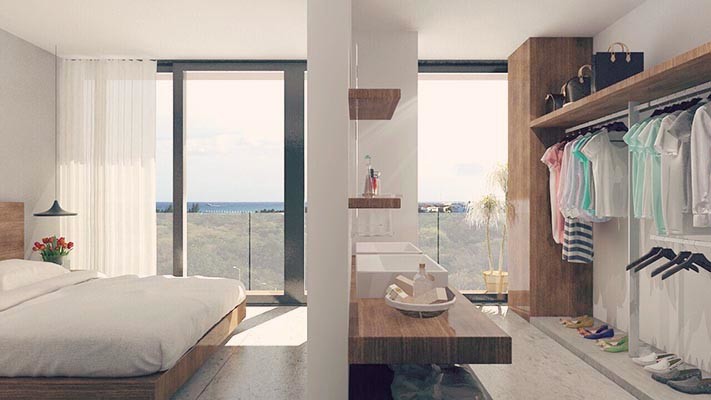 Addition features of this building will include:
elevator
intercom system
24 Hour security
solarium
Underground parking
This building is currently under construction as seen in out photo below. The estimated deliver for this building is June 2016, which looks to be correct by the current level of construction.
For more information about Playa Del Carmen real estate see our large guide here. We love helping our readers keep up with the latest trends so you can make wise moves for investing or living. We also have this video that many have found helpful.
What is this area like?
This condo building is on the north end of Playa Del Carmen near the beach. The area between 38th Street and 46th Street (AKA CTM Avenue) and between 5th Avenue and the beach has been developing over the past 6 years. Playa is moving north with no doubt about this and this area has changed a lot. Just one look at google street view maps will show you this area in 2009 and you can barely recognize it.
This area is mainly residential condos of three or four floors. All buildings in this area are upper level and rental income in this area in general is good because of the location. People prefer renting here because of the quality of rentals, proximity to the ocean and the fact it is close to the center but you can still retreat to your quieter neighborhood.
We predict that there will be further infill in this area with upscale condos and then eventually some small cafes, restaurants and food stores. Right now it is mainly residential. Because the area past CTM Avenue (AKA 46th Street) is not being developed this provides a boundary for development which will mean there will be a focus on developing this area more. This is not really a bad thing since it will mean the area will get nicer and even more desirable.
You are close in this neighborhood to access 5th Avenue and the restaurant scene. A short walk to 38th Street will land you in some cute restaurants like La Piola and Cueva Del Chango. This street is also becoming a more luxurious with small boutique shops.
Access to the beach is just a few blocks away and this end of Playa has quieter beaches away from the crowds.
Location of the IT condo building
This building is located on 44th Street between 5th Avenue and 1st Avenue.

For other projects by this builder check out our article on The City which is on Constituyentes Avenue and 25th Avenue.