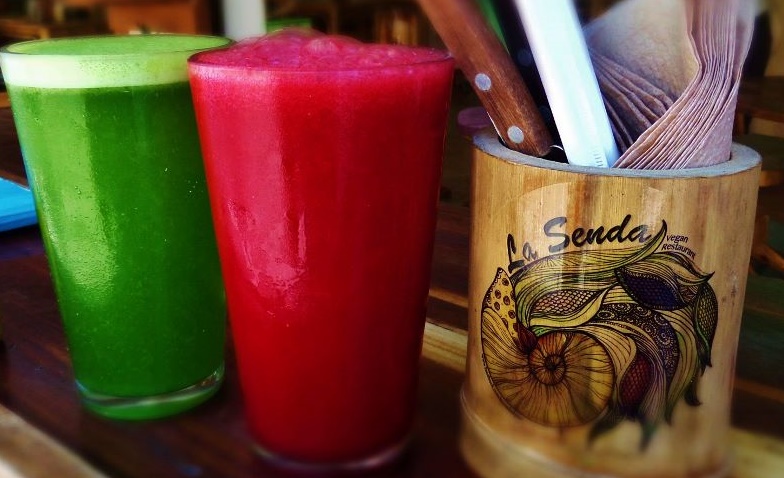 Vegan, raw and vegetarian food in Playa Del Carmen
Are you looking for a healthy option in Playa? La Senda Vegana  is one of the best options for getting vegetarian, vegan and raw food. They try to use local, organic and the freshest ingredients possible. It is an small restaurant on 10th Avenue in the center of Playa (see map below). They have friendly service (English spoken). Prices range from 50 pesos-about 150 pesos.
Go here for healthy meals, juices, snacks and desserts! We don't think you can find a more colorful food thanks to nature and the good preparation here.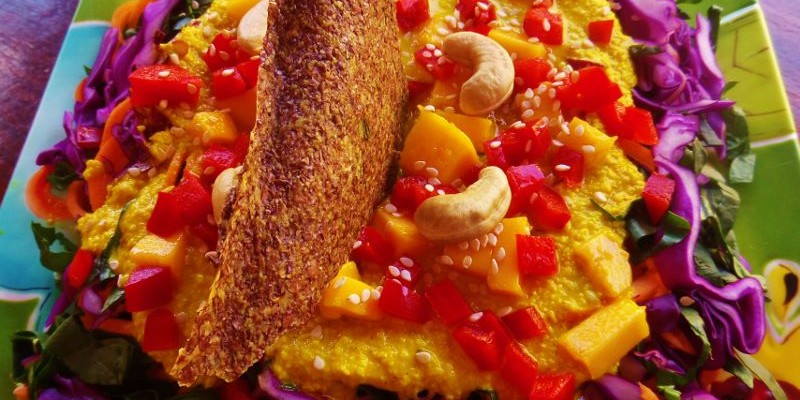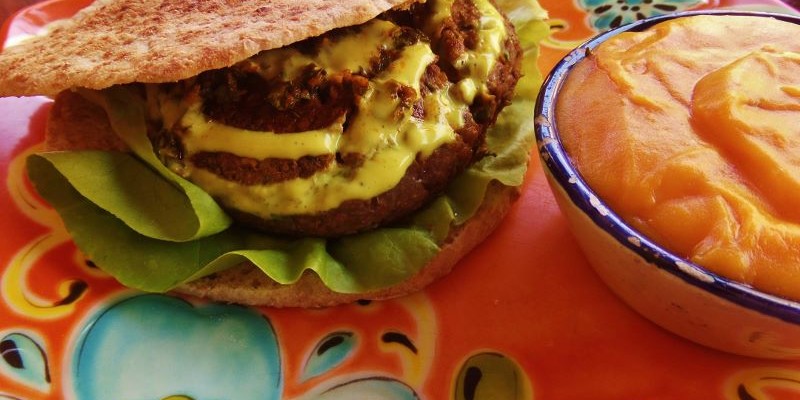 Don't forget dessert!
Even if you are not hungry for a full meal or a vegetarian you will still love the fresh juices (see photo above) and desserts. Just look at the raw frozen sorbet made from frozen bananas, vanilla, bits of dates, chia seeds and in this instance, spirulina! This dessert is made fresh to order and amazing!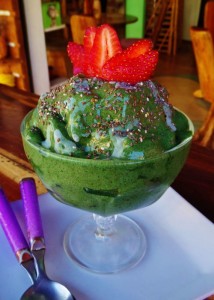 Phone number for delivery service
984-148-6597
Hours
8:30am-10:30pm Monday-Sunday
Location
La Senda Vegana is on 10th Avenue between 10th Street and 12th Street.

Have you been here? What did you have? Tell us about it in the comments below.