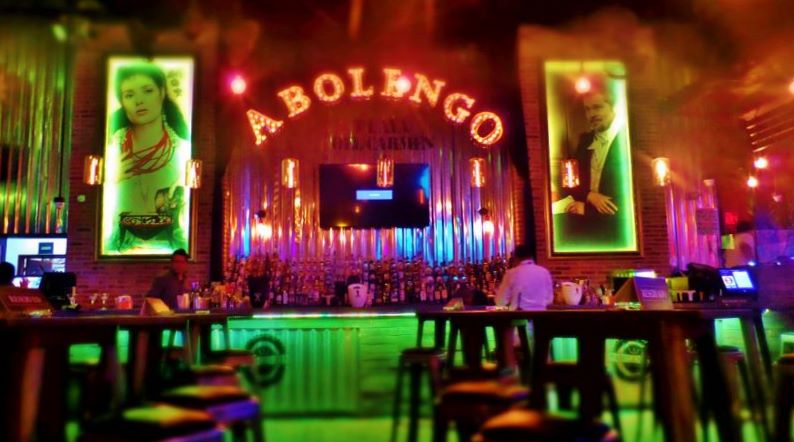 Abolengo is a refreshed corner bar on Playa Del Carmen's busy 12th Street where most of the clubs and bars are. In fact this corner of 12th Street and 1st Avenue is ground zero for parting. So if you go here you will be surrounded by nightlife and see the vibrancy of what Playa has to offer as far as clubbing and bars. Diagonal from Abolengo you have Mandala and then across the street Diablito Cha Cha Cha. So there is plenty of competing music for your attention.
Is Abolengo a Bar or Club?
Abolengo opend in 2014 and if you remember this same corner was a lounge type bar before. It was made into a modern feeling Mexican cantina. It has seated high top tables in the middle and lower sofa seating along the street sides. Abolengo does serve more then just typical bar food but it is light bites which is bar food. Most prices are 50-150 pesos per item.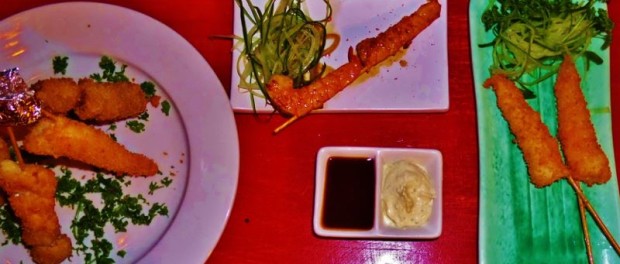 Drinks are mainly 50-180 pesos and a are a slight step up from some of the smaller bars.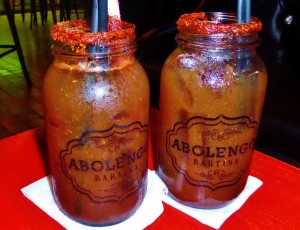 Recommendations for this bar
We recommend this bar for people who are not looking for the cheapest alcohol and might want to talk with friends since the music is not as loud as some of the places. You definitely can feel the energy of Playa Del Carmen here at this place. If you want to easily get in and enjoy the early evening you certainly can. If you get here before 10:00pm you should be able to get a seat and 12th Street will not be packed yet. Usually there are reserved signs on all the tables, a host will take you to a table and as long as you are buying drinks it is yours. Age groups 26-40 will like this bar. It is a good place to start off at or if you don't want a crazy night in a club, you can come here later in the evening like midnight to 2:00am to round out your night.
Our Video of Abolengo
If this bar does not seem to fit you, make sure you read our Bar Guide to Playa Del Carmen.
Where is Abolengo Bar?
Abolengo is on the corner of 12th Street and 1st Avenue.

Bar Crawl in Playa Del Carmen Tour
Are you looking to go out to some bars in Playa Del Carmen like this one? Are you a little shy about going out by yourself or don't know exactly where to go? Why not go on a bar crawl! These tours are great because you get automatic entrance to three bars in Playa Del Carmen and open bar. This is your chance for an epic night out! To learn more about this just click the button below for details.

Have you been to Abolengo Bar? What did you think? Tell us about it in the comment box below.