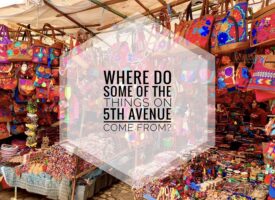 Where Some of the Things on 5th Avenue Come From
If you are coming to Playa Del Carmen and going to do some shopping, you will surely be walking 5th Avenue. This is the pedestrian street that runs parallel to the beach for about 22 blocks. You will find a myriad of shops selling souvenirs and crafts, but have you ever wondered where it all comes from? Here is a little look at where some of the crafts and items come from that are sold on 5th Avenue in Playa Del Carmen.
Our Video of Where Some Crafts Come From
We are always out exploring for you and this time we take you all the way across Mexico to show you where some of the things come from you will find on 5th Avenue.
Colorful Embroidery and Textiles
When most people see embroidered pillow cases, table runners or cotton clothing in Playa Del Carmen, they are often see things made in Chiapas Mexico. Chiapas is in the southern part of Mexico and is also an area with people of Mayan descent, so some of the styles are similar to the Yucatan Peninsula. One of the reasons you see so much from the Chiapas area in Playa Del Carmen is the fact that so much is made in that area. The other reason is that many come looking for economic opportunities, and sell things on 5th Avenue to tourists.
One of the most noticeable and famous stores on 5th Avenue is Rosalia between 12th Street and 14th Street near the Calle Corazon Mall. Here you can find clothing, stuffed animals, embroidered pillows and more all available at no haggle pricing.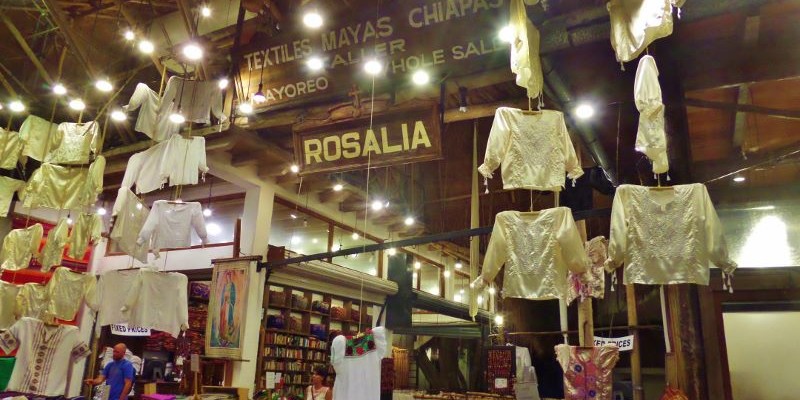 Tip: If you buy colorful embroidery like a table runner, it is good to wash them first to rinse our extra dyes. If they get wet, some before washing, sometimes these can bleed dyes.
See also our guide on what to buy in Playa Del Carmen for authentic things and things that are a good value.
Jewelry, Amber, Pewter, and Silver in Playa Del Carmen
There are a lot of jewelry stores on 5th Avenue in Playa Del Carmen. You can find everything from amber to zirconium, however, none of the gems and metals come from the area. It is all brought in from other places. Where does it come from? For example silver is mined in Mexico and the most famous place is Taxco. Amber is from mainly comes from Chiapas, Mexico. If you are shopping for jewelry in Playa Del Carmen, don't expect bargains just because it is Mexico. The basic principle is, if you like it and it is a good price for you, buy it, just don't buy it because you think it is a good investment.
Going to towns where it is mined will give you more selection and better prices, however many people don't visit those places, so shopping on 5th Avenue in Playa Del Carmen is the alternative. If you like amber and would like to find it in Playa Del Carmen, there are two stores on 5th Avenue that specialize in it. The best is Ambarte. This is located on 5th Avenue and Constituyentes Avenue.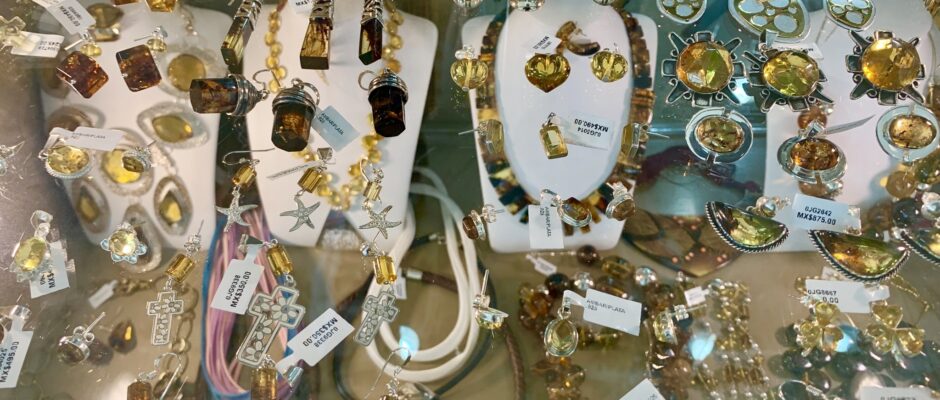 Finding Great Mexican Coffee on 5th Avenue
Mexico is the largest supplier of coffee to the United States and ranks 8th in the world in coffee production. The bulk of the coffee comes from Chiapas, Mexico. States like Oaxaca and Veracruz are famous for their coffee as well and you just might have seen the names on your bag at home. No coffee is grown in the Yucatan Peninsula, but it is imported from other parts of Mexico.
Where can you get good coffee on 5th Avenue in Playa Del Carmen?
There are places like Starbucks on 5th Avenue but there are a lot of local coffee shops where you can find Mexican coffee. Ah Cacao is one of them. They serve blends of Mexican coffee and the prices are lower that some of the international chains. There are three Ah Cacao coffee shops on 5th. They are located on the corner of Constituyentes Avenue, 30th Street and on 5th Avenue between 38th Street and 40th Street.
Café Kaawa is a local roaster that imports coffee to the area. They roast it and sell to restaurants, hotels and in bags in some store. If you want to buy some of this coffee you can find it in places like Dac Market, and Sapori di Casa specialty stores.
Shopping for Chocolate in Playa Del Carmen
Who does not like chocolate? Cacao, the fruit from which chocolate is made is a major product of Mexico. It mainly comes from four states of Mexico, but the two major producers are Tabasco and Chiapas. Cacao can grow in the Yucatan Peninsula, mainly in the south. However, there is not much production of cacao. If you do go to the western side of the peninsula to visit Uxmal Mayan ruins, you can find a chocolate museum across the road that is very interesting to visit.
If you don't get to go to an area of chocolate production, don't worry because it comes to you in Playa Del Carmen! You can find many stores on 5th Avenue selling Mexican chocolate. Stores like Hacienda Tequila for example, have a range of chocolate bars and coco powder for sale. Another good place to go to is Ah Cacao Café. They have a range of chocolate gifts and things ready to eat all made from Mexican chocolate.
Interesting Fact: The first recorded shipment of chocolate to the Old World was in a shipment from Veracruz, Mexico to Seville, Spain in 1585. It was still served as a beverage, but the Europeans added sugar to counteract the natural bitterness of the cacao, and removed the chili pepper. By the 17th century, it was a luxury item among the European nobility and the rest is history.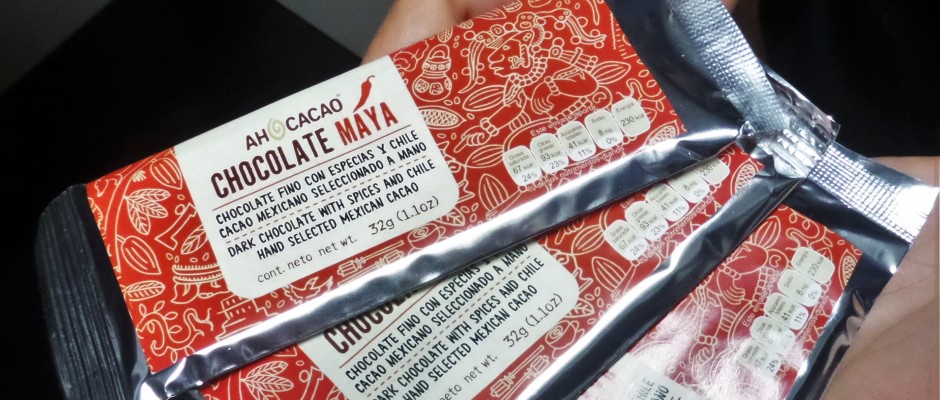 Pox Liquor and Rare Taste of Mexico in Playa Del Carmen
Pox (also spelled Posh, just like how it is pronounced) is a liquor made from corn, sugar and wheat. It is a local liquor from Chiapas, Mexico. Like many alcoholic drinks, it has an ancient and ceremonial past. Outside of Chiapas, Mexico not many people know about this liquor. However. there are chefs that are brining many of these rare taste of Mexico to the Riviera Maya. If you would like to try pox, you can find it at the restaurant La Perla Pixan Cuisine on 34th Street between 5th Avenue and 10th Avenue.
If you like exploring the taste of Mexico, some good places to check out are Axiote Restaurant. The chef infuses taste and ingredients from around Mexico into dishes in the restaurant. At the C-Grill Restaurant you can also find dishes inspired by Mexican cuisine. One dinner experience you can do while in the area is this one. You get to sample dishes from history and the local area while having fun!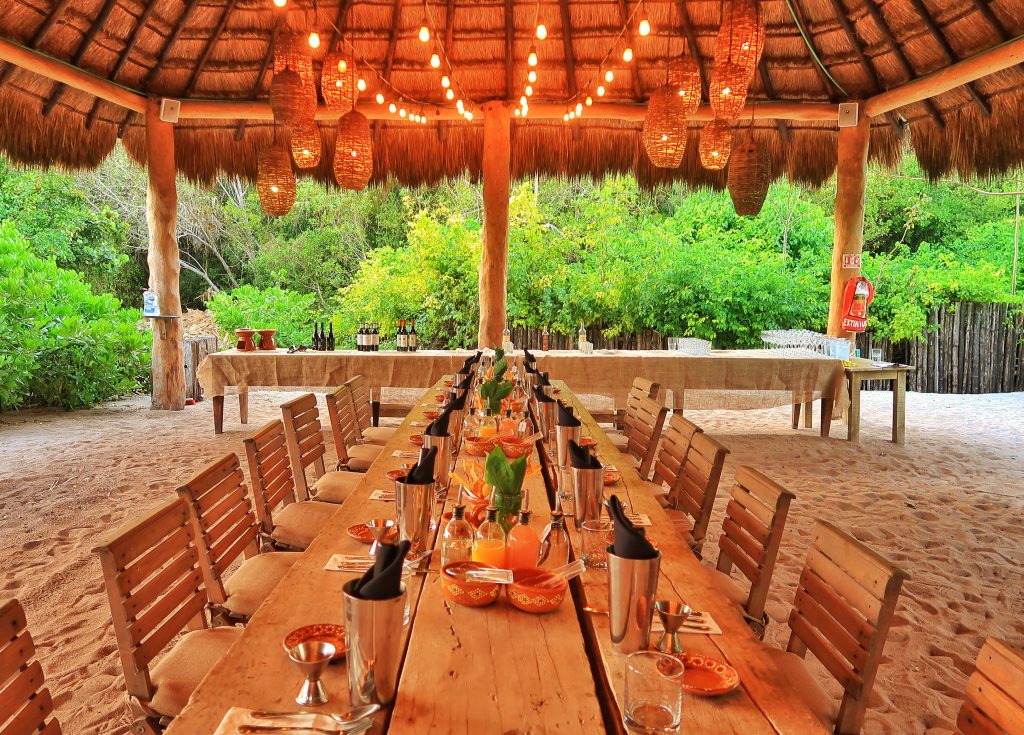 Getting Out to Explore Authentic Mexican Culture
We love sharing the things in Playa Del Carmen and the area. We realize that the Riviera Maya is just one of the amazing places you can visit in the world and in Mexico. Mexico is a large country with so much to explore. Since many of our readers visit the Riviera Maya, you can start in our backyard, which is the Yucatan Peninsula. Just see what there is to do in the other part of the peninsula in our video here.
Here are some more articles about interesting places nearby the Riviera Maya
Thank you for reading our article about where some of the things on 5th Avenue come from. We have dozens of guides on our website so you can find the best of everything for your trip! If there is anything you are looking for and cannot find on our website, comment below and we are sure to get back to you.