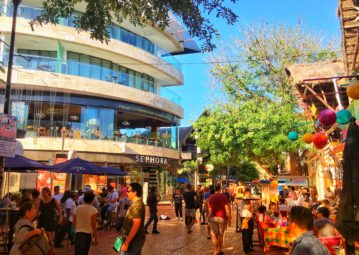 What to buy in Playa Del Carmen
Are you coming on vacation and want to know what to buy in Playa Del Carmen? A lot of people write to us and ask about what is good to buy, where to find crafts and so much more about what things are good to look for. So we are writing this large article so we can answer many of the common questions we get from you. This way when you come to can find the good stuff and know what to buy that is good.
Where can you buy crafts in Playa Del Carmen?
There is actually very little made in Playa Del Carmen. Unlike some of the older cities and towns of Mexico that are known for their crafts, Playa Del Carmen is in a new area. Most people live in Playa because of tourism and work in the tourism field. Most everything labeled as a craft is made in other parts of Mexico and brought in.
This does not mean you cannot find crafts of Mexico, just done expect many them to be made locally.
Street sellers from Chiapas Mexico
Along 5th Avenue you will see people with a blanket spread out selling traditional crafts from Chiapas Mexico. They sell brightly colored textile items like handbacks and stuffed animals. Prices are not set so you have to ask. Prices are reasonable though. There is no set location but you will find more of these craftspeople from 24th Street to 38th Street on 5th Avenue.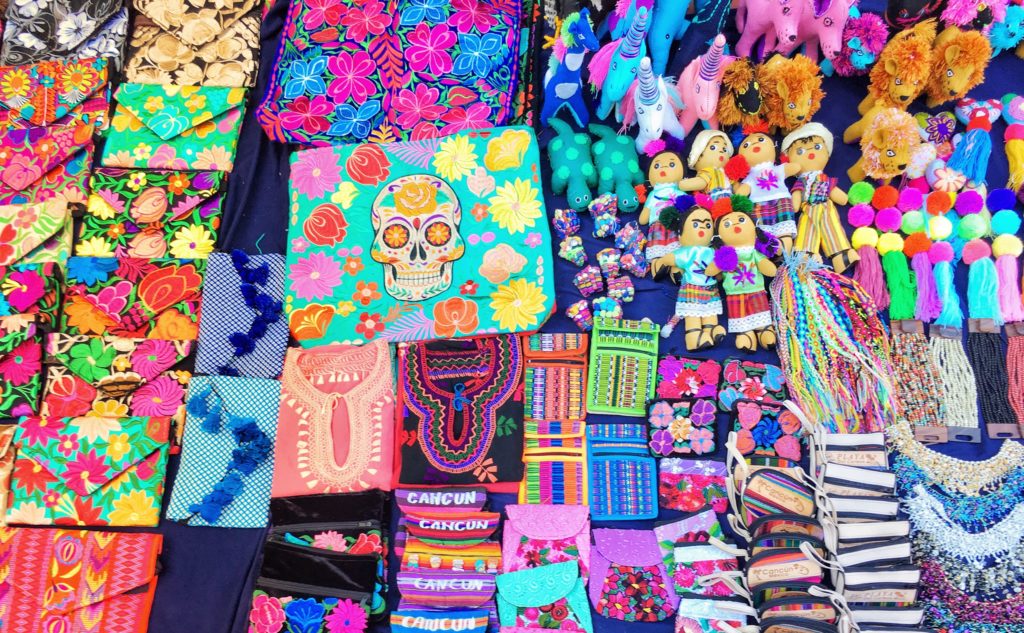 See our video here of where some of these things come from in Mexico.


Hand blown glass made in Playa Del Carmen
One cool place to visit in Playa Del Carmen is Vidrio Soplado Mexicano. It is a glass blowing workshop where you can see them make items and also purchase crafts made in Playa Del Carmen. The workshop and store is not in the center of Playa so you will need to drive here or take a taxi. More information is in our article.
Is leather good to buy in Playa Del Carmen?
Many people ask us about buying leather in Playa Del Carmen. Again, just because Playa is in Mexico does not mean it will have good quality or good prices on products from Mexico. It is like trying to by Texas BBQ in Maine in the United States. Most leather comes from the central and northern parts of Mexico. What leather you see on the street is not exactly fine craftmanship nor good quality leather. It is imported from other parts of Mexico because there is very little leather produced in the Yucatan Peninsula.
You can buy cowboy boots and leather bags like you see in the photo below in Playa Del Carmen. You can find shops like the one in the photo around 5th Avenue and Calle 1 Sur. This is just below Juarez Avenue headed toward the Cozumel Ferry Pier.
For boots you can find a store on 5th Avenue between 10th Avenue and 12th Street and a large boot store on 10th Avenue between Juarez Avenue and 2nd Street.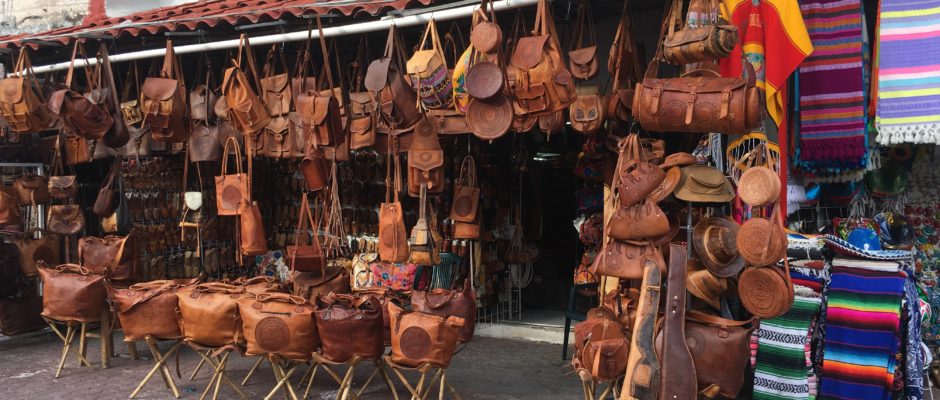 Is jewelry something good to buy?
It seems like jewelry stores and cruise ports go hand in hand. Exotic gem stones set in gold and silver seem to attract a lot of people on vacation. While Playa is not a cruise port, it is a jumping off point to Cozumel where there are a lot of jewelry stores and cruises. 5th Avenue in Playa has a good number of jewelry stores, so what about buying silver, gold or jewelry here?
First off gold and silver plus other precious metals are not from this part of Mexico. Taxco, Mexico is know as one of the best places to buy silver in Mexico for example. There are no mines here nor excess supply of cheap materials for jewelry. Just because Playa Del Carmen is in Mexico does not mean it is a good place to buy silver nor does it mean you will get a good deal.
Our recommendation is if you like the design of the piece and you can afford it, it can be a nice thing to buy in Playa Del Carmen. Don't buy it for the value of the materials. Most of the large jewelry stores are not from artisans. You are looking at high price tag pieces sometimes with just fancy sounding names of gems that are not a good deal.
Note: There is tax free shopping in Mexico which entices some people to splurge on jewelry. We will say that we have had numerous comments on our tax free article about jewelry stores not filling out the forms or people getting the tax back. So the point is, don't buy just because it sounds good to get the discount of the tax.
What we recommend you buy on vacation here
Here are some of our top picks of things to buy in Playa Del Carmen and where to find them.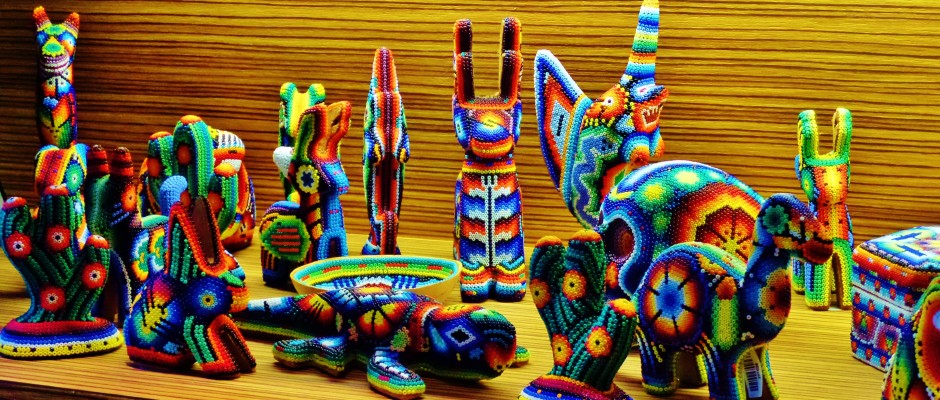 The really touristy souvenir stores in Playa Del Carmen
There are a lot of big souvenir stores in Playa Del Carmen. Some with really tacky souvenirs. Keep in mind that a lot of this stuff is made in China and not really indicative of what is the best of Mexico. A lot of people buy this stuff because there are many of these large stores on 5th Avenue and they would not survive if no one shopped there.
Buying locally made things preserved the culture and craftsmanship of the area. Plus you can have something of quality that you will have for years to come.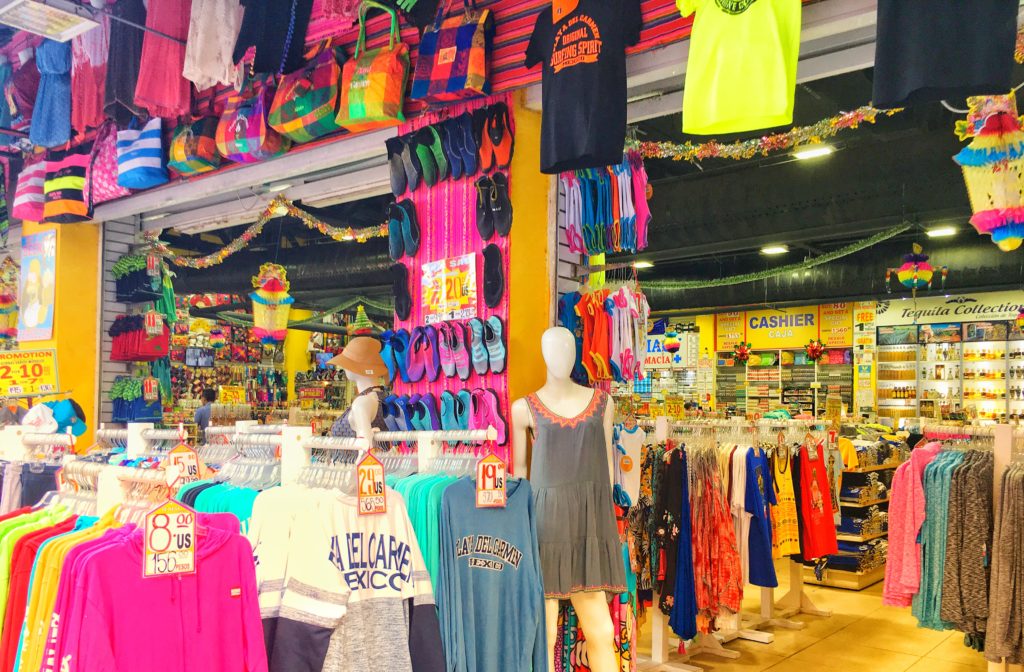 Some guides to help find what you want to buy
We hope you have enjoyed our guide on what to buy in Playa Del Carmen. Do you have some more favorite things to buy here or are you looking for something? Let us know in the comments below.