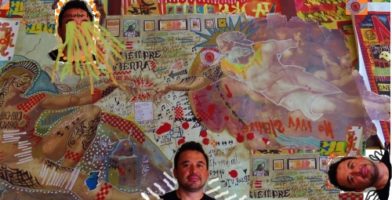 Meet the artist Jacobo Roa
We recently had the opportunity to talk with Jacobo Roa at his art studio here in Playa Del Carmen. We wanted to bring you this story because this is one of the talented artist that makes Playa Del Carmen his home.
Our video introduction to Jacobo Roa and his work
The early influential years of Jacobo Roa
Jacobo Roa was born in Mexico City. It was his childhood where he got his inspiration for his unique style of art which you could say is like a collage of objects and bright colors. His father worked for the geological institute and traveled around Mexico. Jacobo would travel with his father and it was the small towns, markets and people he met that became a visual collection of things that inspires his work today. His father liked to get to know the areas, taste the local food, talk to the older people. The colors, music and natural life all find places in his art now.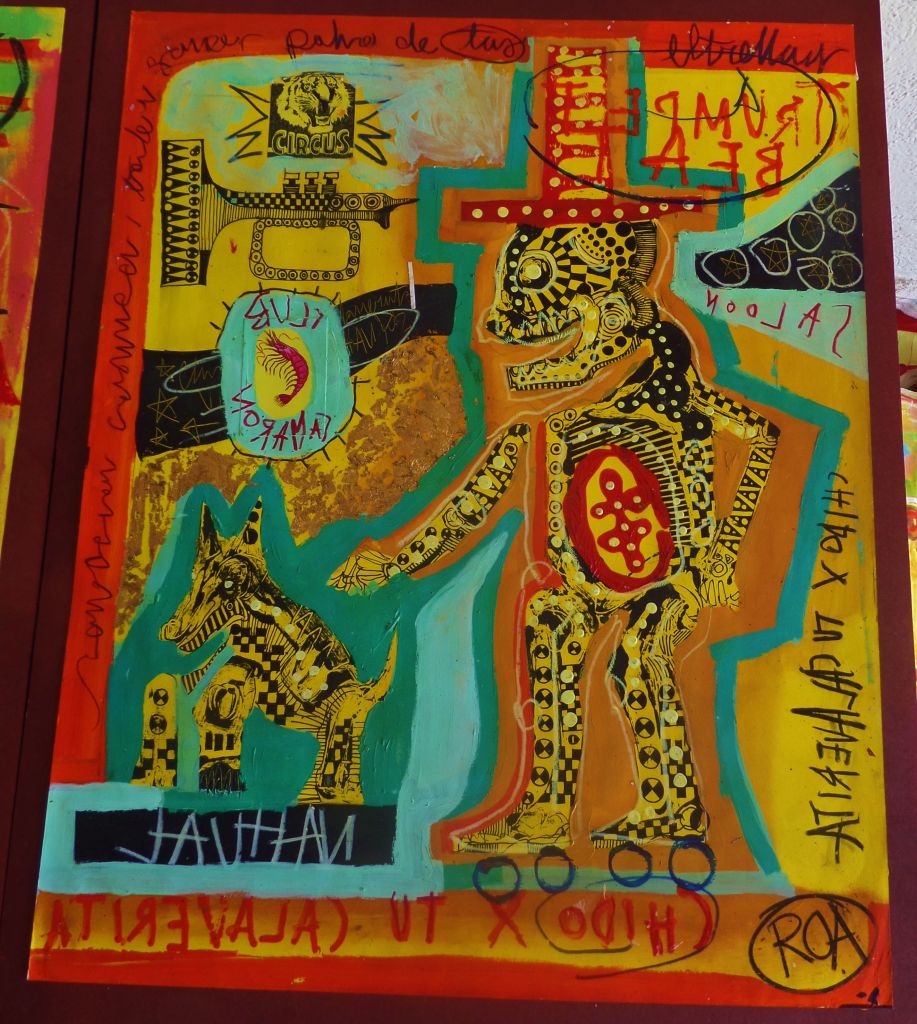 Inspiration to move to Playa Del Carmen
When Jacobo Roa was in high school he came on a vacation to Playa Del Carmen. He loved the colors of the Caribbean and said to himself that he would like to live there one day. That was some 22 years ago he said that and now here he is, living in Playa Del Carmen. He has not been living in Playa for 10 years and become a centerpiece of the art community.
The career of Jacobo Roa up to now
Jacobo Roa has now been painting professionally for 15 years. He has show his work all over the world including places like Canada, United States, France, Spain, England, Holland, Italy, Israel, and across Mexico. Once he was asked to show at the Mexican Embassy in Israel and was the only Mexican artist chosen. It is because of his talent and reputation he has now sold over 900 paintings which hang all over the world. He is now getting ready to celebrate his 100oth work of art.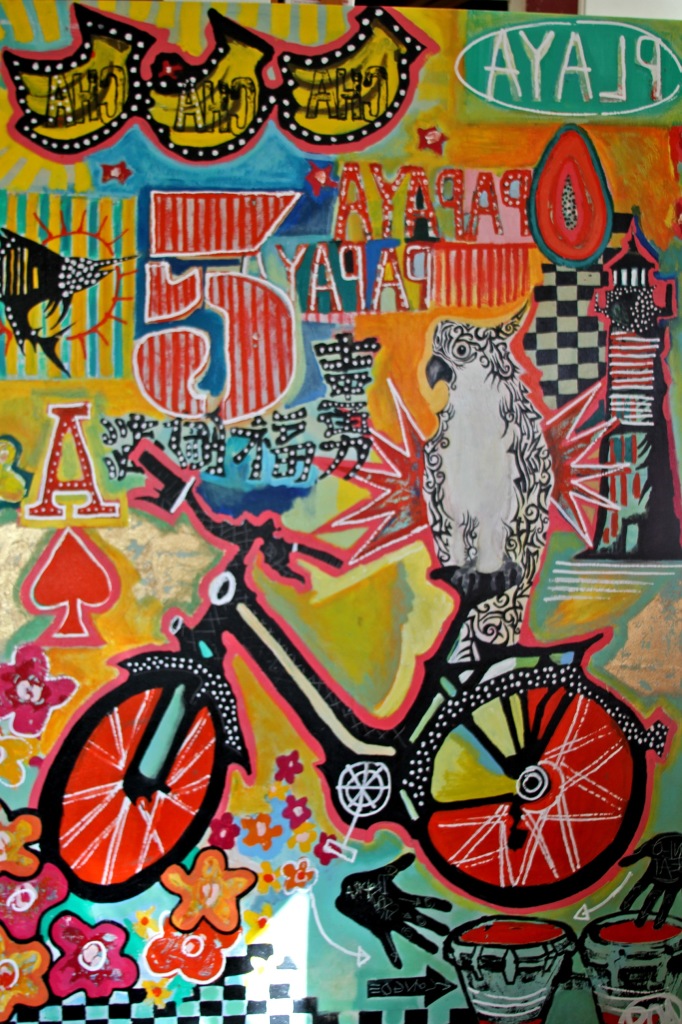 You might already be familiar with his work from seeing it around town in restaurants or other prominent locations. He is also most visible because he displays his work on 5th Avenue some Thursday evenings.
You can usually find Jacobo Roa on 5th Avenue and 28th St. displaying his work from about 7:00pm-10:30pm. Seeing artwork displayed in the street might make you think that these are just local artist and it is just "street art" but this could not be further from the truth as you see from the above information. Jacobo Roa just happens to show here in Playa because he loves his city and the interaction with people. For art lovers and people that recognize his quality you will be pleasantly surprised that he sells his paintings for a much better price here in Playa then you would in a gallery. So if you like his work, you should definitely take the time to meet him and buy a painting here, your getting a very good value.
How art in 5th Avenue got started
Here is a very interesting fact about how art in 5th Avenue got started. It goes back to then there was the swine flu panic that sent tourism away from the Riviera Maya. Many businesses had no customers and things looked very bad. There was a art gallery on 5th Avenue that had the idea to out works of art in the street to get more visibility. It was a way to show the community what was inside. Jacobo Roa was one of 10 artist that were involved in starting this public exhibit. It became popular form the first time and now has become a tradition in Playa Del Carmen. So it is not so much about street are but more about bringing art to the people.
Why does Jacobo Roa like art?
We asked this question and he said "It is the only place you can make your own rules, it is exciting because no one can tell you what to do and you can break your own rules. And if you can pay the bills, then that is amazing!" From a very young age he loved art. His notebooks for school would be half notes for schoolwork and half drawings. Now his art is displayed all over the world and we thank him for following his passion.
What to know more about Jacobo Roa?
Besides talking with Jacobo Roa on 5th Avenue, he does invite people to his studio to explain more his processes and style. For serious collectors he will bring a portfolio to your local place and show you his work. He also does work with people as well to create something special for you in the space you have. He can work in different sizes but of course not compromising his style. You can contact Jacobo Roa on his Facebook page https://www.facebook.com/roaartstudio