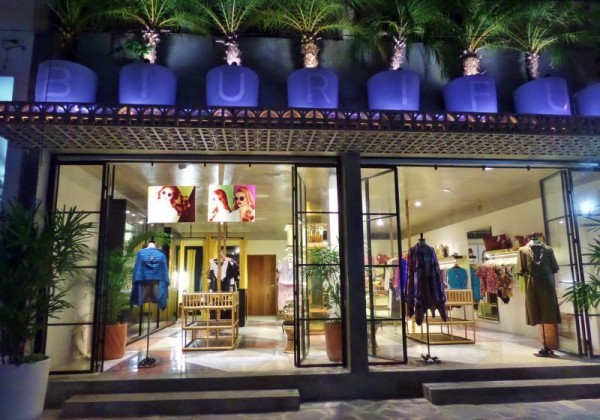 There is plenty of shopping on Playa Del Carmen's 5th Avenue with about 20 blocks of stores. We have narrowed it down to the best boutiques and unique stores for the fashionista. There are all levels of shopping in Playa Del Carmen but this list is for those wanting unique designs, hand made jewelry and clothing and a nice shopping experience. This list starts on the lower end of 5th Avenue and goes north. Happy shopping you fashionista!
Best shops and boutiques in Playa Del Carmen
Touché Collection
This company is known for it's women's lingerie  and comfortable clothes for women. Among the clothes there is a lot of swimwear here. It is not a handmade individual type of store but it does offer some upper end shopping.
This store is located on 5th Avenue between 8th Street and 10th Street. On the west side of the street almost at the corner of 10th Street.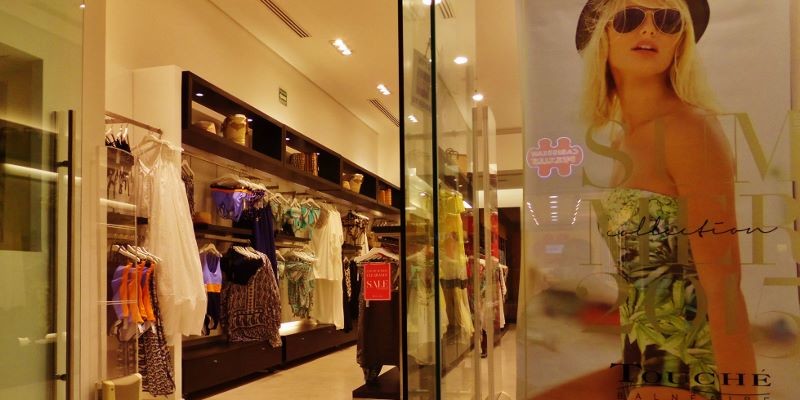 Rosalia
This is for those that appreciate the local made fashion. Light blouses for the tropics can be found here. There are a lot of other textile materials here. It is not high fashion or the highest quality but it is nice to know it is made in Mexico and sort of traditional clothes. Most of the items here come from Chiapas, Mexico.
This store is on 5th Avenue between 12th Street and 14th Street on the east side.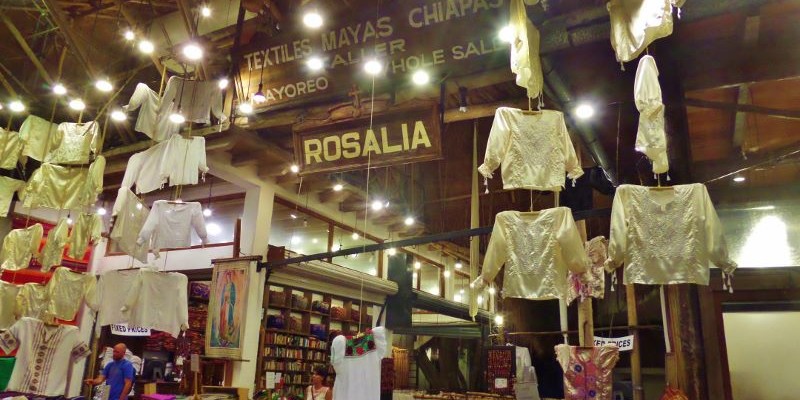 La Bikineria
Looking for the perfect swimsuit? Well you have to come here just because it is a super cute store even if you are not looking for a bikini. Not only do they have great swimwear but also women's clothes and accessories.
This store is on 5th between Constituyentes Avenue and 20th Street on the east side.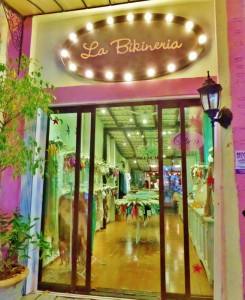 Narcisa
This upscale store is just next to La Bikineria. It is a classic clothes type of place for women. This sore has dresser clothes that you might want to take home and some more casual things for wearing around Playa. This store is on 5th Avenue between Constituyentes Avenue  and 20th Street.
Pineda Covalin
This store is all about silk and the Mexican designer who is inspired by her country. This store is international now but you can find more pieces here then in small stores they have. You can find beautiful scarfs, clothing, and purses here. The store is located on 5th Avenue between 26th Street and 28th Street.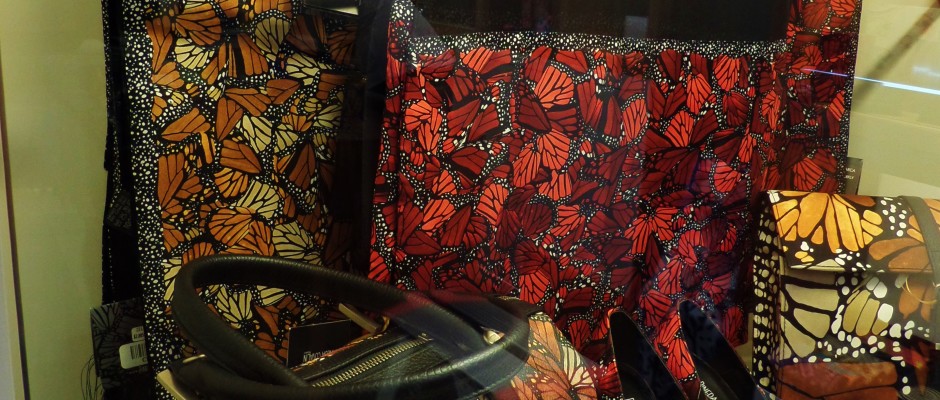 Dine 'n' Dance
This boutique is just off 5th Avenue on the corner of 28th Street and 1st Avenue. Dine 'n' Dance offers Caribbean styles with European craftsmanship. This new store in Playa Del Carmen offers women one of the more stylish places to shop. Open daily from 9:00am-10:00pm.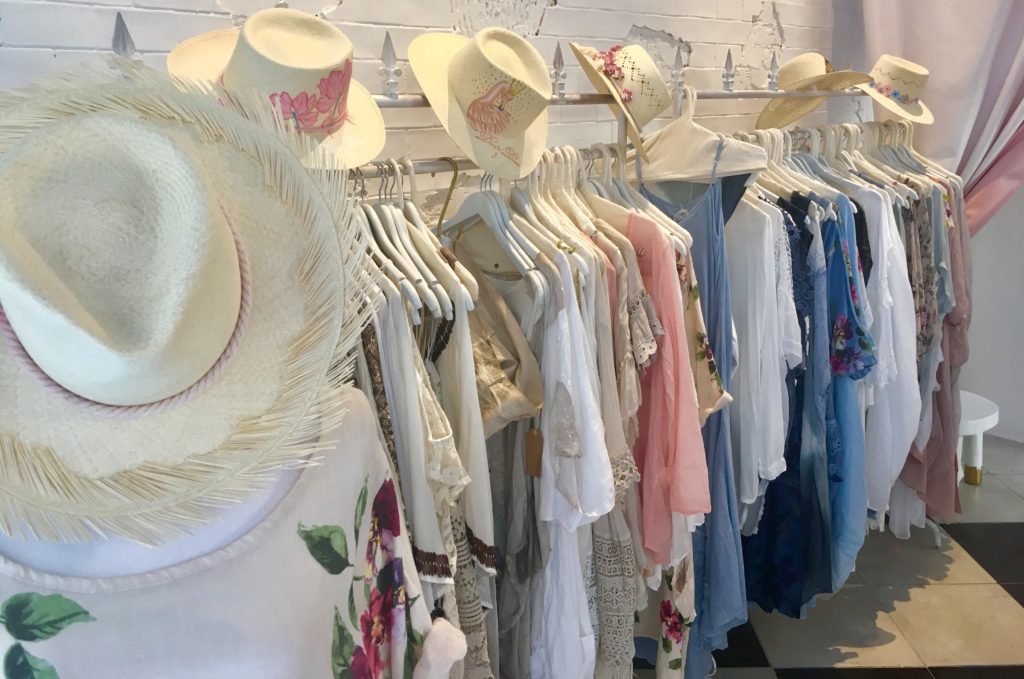 La Troupe
Think white cotton clothes with a bohemian and chic quality. They do have other colors but it is predominantly light in color when you go in. They do carry Dutzi bags which are from Valladolid, Yucatan.  If you have not heard of them, you should check them out, even Kim Kardashian has one. They also have a nice selection of pillow covers here.
The store is located between 28th Street and 30th Street on 5th Avenue. It is on the east side and sets back a bit. Look for beautiful tile floor leading into it.
Biuriful
This new store has clothing and accessories especially a good sunglass selection. We like some of the modern look to some of the clothes here. This store is on 5th Avenue between 30th Street and 32nd Street on the west side.
Jula Luna
This store is at the north end of 5th Avenue. It offers unique pieces and hand made items. The clothing is of good quality and the jewelry is exquisite and one of a kind. This store is located on 5th Avenue between 38th Street and 40th Street.
Thanks for reading our Fashionista's Guide to Shopping. Check out our other guides to Playa Del Carmen and for more shopping check out our Ultimate Shopping Guide to Playa Del Carmen here. This covers everything you need to know about shopping.
Remember that is you shop at qualified stores in Mexico you can get Tax Free shopping. We have details in the article here.
[print_link]
Have you been to some of these boutique shops in Playa Del Carmen? What is your favorite place to shop at in Playa Del Carmen? We would love to hear from you in the comments below.