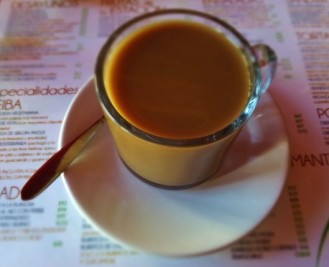 If you are coming to Playa Del Carmen and looking for your daily buzz and fix of caffeine we have you covered. In this guide we have all the best Playa Del Carmen coffee shops. Not only is there your Starbucks but also many local coffee and tea cafes. Mexico is a big coffee producer and great coffee from all over Mexico is served up in Playa Del Carmen.
Playa Del Carmen Coffee Shops
Below is a map of all the places in Playa Del Carmen where you can get good coffee and tea.
The Best Coffee Shops in Playa Del Carmen
Chou Chou Café
This café not only has some of the best coffee they also have fresh pastries to go along with it.  The design of this café is also inspiring and a place you will want to sit around. You also might be tempted to order something off the menu. The prices will also beat the chain places and taste also. Give a local coffee shop a shot.
Chou Chou Café is on 20th Avenue and the corner of 24th Street. For more on this café  see the link here.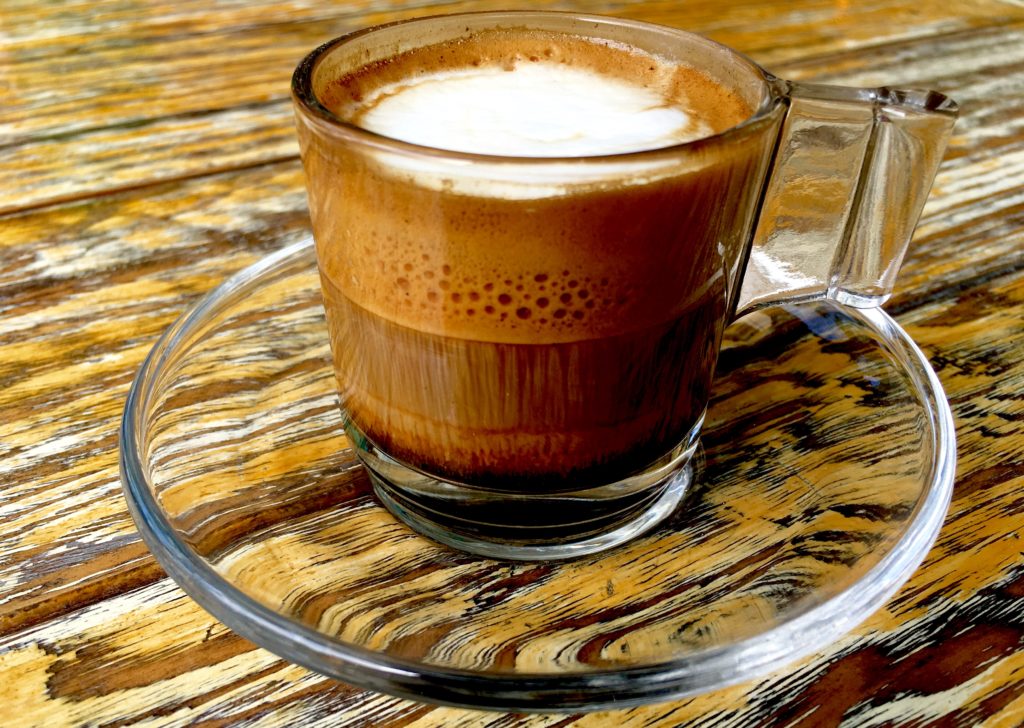 Starbucks
Starbucks has four locations for your convenience just on 5th Avenue in Playa Del Carmen. Yes it basically taste the same as everywhere in the world. Most of the staff speaks English here so it makes it easy for tourist. If you find yourself staying at a resort in Playacar section of Playa there is a Starbucks at the Plaza Playacar.
La Brioche
While strictly not just a coffee shop, it is a good place to go since they open early, have good coffee and you can have a French pastry with it. La Brioche is on the north end of 5th Avenue at 38th Street.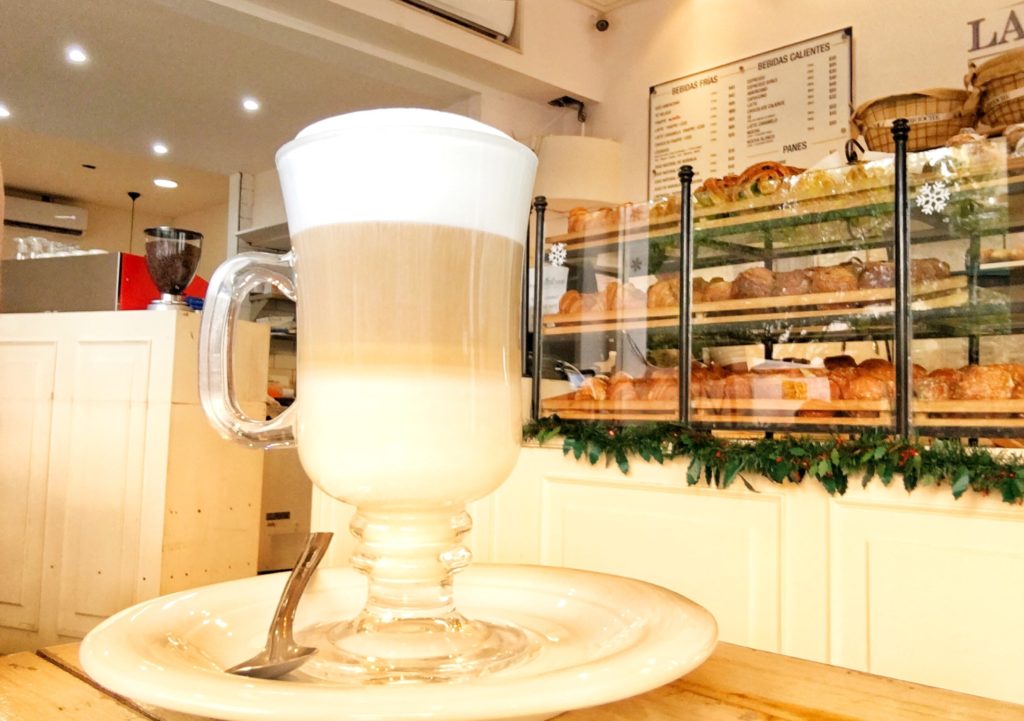 Ah Cacao Coffee Shop
Ah Cacao is a local chain that has three easy locations to find (5th Avenue and Constituyentes , 5th Avenue and 30th Street and 5th Avenue between 38th and 40th Street). Not only do they serve Mexican grown coffee they also have Mayan hot chocolate. This is really thick and has spices in it. It should be something you try while in Playa. They have a light menu here and some killer desserts. We love the chilled espresso frappe here.
For more on Ah Cacao Cafes see our video we made below!

Sabrina Café
Sabrina Café is a very Italian feeling café just a block and a half from 5th Avenue but not really found by tourist. Not only do you get Italian style coffee you can get pastries here as well. They have indoor and outdoor seating along Constituyentes Avenue. Open Monday-Saturday 7:00am-9:00pm Sundays 7:00am-4:00pm
Marley Coffee
Located on the corner of 10th Avenue and 2nd Street, this is a chill place for a cup of coffee. The coffee shop is owned by the son of Bob Marley, Rohan Marley. They have good coffee and an excellent place to sit and relax. They also have pastries.For more about Marley Coffee see our article here.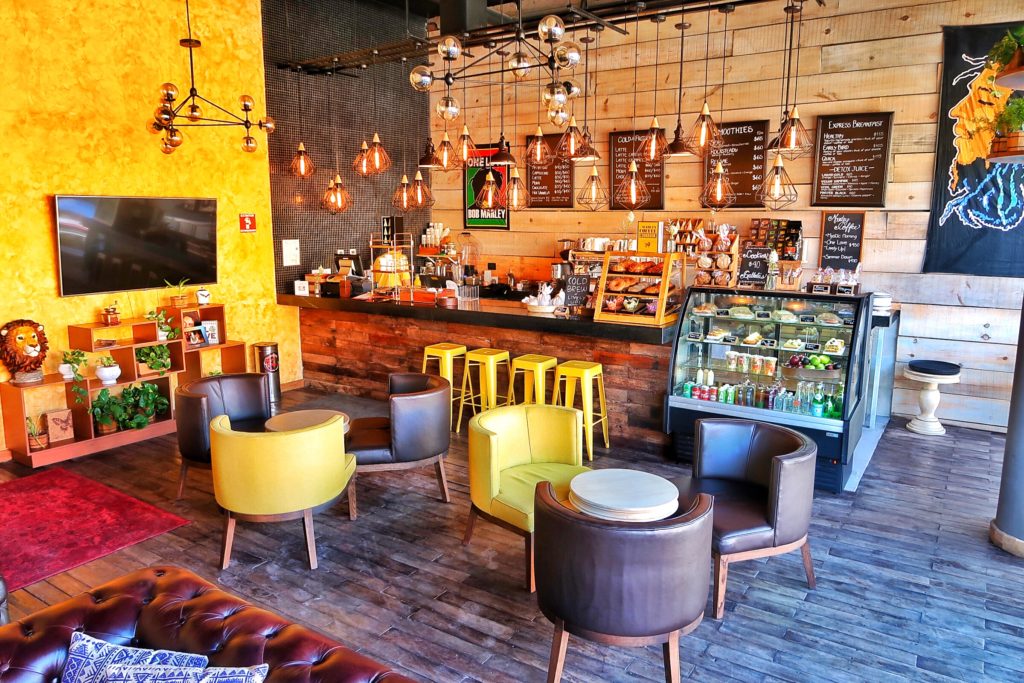 Dac Market's Ceiba Restaurant
Dac Market's Ceiba Restaurant served up some mean coffee and is one of our favorites for a good cup. It is a great spot to eat breakfast too or you can just grab a coffee to stay to go. This place is located on 30th Avenue between Constituyentes Avenue and 20th Street. They open at 7:00am everyday of the week.
La Bendecida Café
La Bendecida Café is one of the most unique spots for coffee in Playa Del Carmen. They actually bring the coffee here from Veracruz and roast it fresh. This will be the freshest roast café you can get. Not only can you get a cup but you can get a bag to take with you. They have a new location behind the ADO Bus station one 25th Avenue between 12th Street and 12 Bis.
Chez Celine
Chez Celine is a bakery, café and restaurant. We think they have one of the best espressos in Playa Del Carmen. Maybe it is just the combination with their good food and pastries, who knows, but definitely check this place out for a good espresso, or other coffee drink. Look for a big crowd in the morning here because it is so popular. Chez Celine is located on 5th Avenue  near 34th Street. Chez Celine opens at 8:00am each morning.
Best Coffee in Playa Del Carmen?
Where is the best coffee? Well that is a matter of taste but the top three we really like are Chou Chou Café,  Chez Celine and Dac's La Ceiba Restaurant. Why not get off the beaten path and try some local places to get your caffeine. You just might get some local flair and something tasty to go along with your drink.
Buying bags of coffee in Playa Del Carmen
As mentioned above there are two places that sell their own roast and blends. These are Rancho Bendeda and Papa Charly. There is a fun place all the way on the north end of Playa called Kaawa Cafe. You can buy bags here or if you don't want to go all the way to the roasting location you can find it in town at places like Sapori di Casa.
If you are shopping in a grocery store for coffee we recommend La Finca brand in a white bag. Just make sure you don't get the white and green bag because it is decaf coffee. Café Punta Del Cielo is another recommended brand. They have metal tins with a pin to pop the seal on the top. If it was packed good there will be a burst of air that comes out with intense coffee smell. Both brands are reasonably priced and good quality. For Playa Del Carmen coffee in the supermarkets these are the best brands. Tip: In Mega grocery store you can get Café Punta Del Cielo ground fresh at their café.
What goes good with coffee and tea? Pastries and sweet treats of course! You can check out our  huge guide for Playa Del Carmen where you can find a the best pastries and bakeries here.  You can also check out our Best Restaurants for Breakfast Guide too.
[print_link]
What is your favorite Playa Del Carmen coffee shop? Let us know in the comments below. We would love to hear from you.