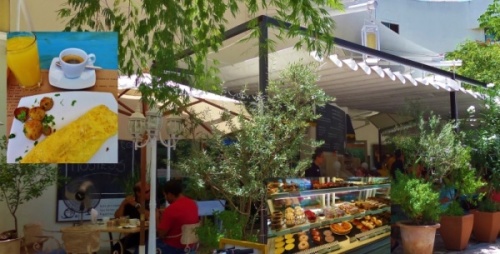 Every week in Playa Del Carmen there is a phenomenon at Chez Celine Restaurant. It is full of people,especially for breakfast. Why is this so? We set out to find out what makes this restaurant so popular.
The ever popular Chez Celine
Atmosphere
First of all the atmosphere is nice as a street café in Paris with seating outside on the shaded patio or in the air-conditioned interior. If you come in the morning for breakfast especially on the weekend, expect a crowd and maybe a little wait for a table. Secondly the menu is good basic French inspired food at affordable prices. For example there are many things that are a la cart. So if you want your espresso and croissant or if you want an omelet with orange juice you can get it. They do offer breakfast combinations for under 100 pesos. Just look what 94 pesos can get you! In the photo below is the campisino breakfast option. It is an omelet with gouda cheese and ham, fresh orange juice and your choice of hot beverage. The coffee is excellent here! We highly recommend the espresso.  You also are served a fresh baguette with jelly and butter.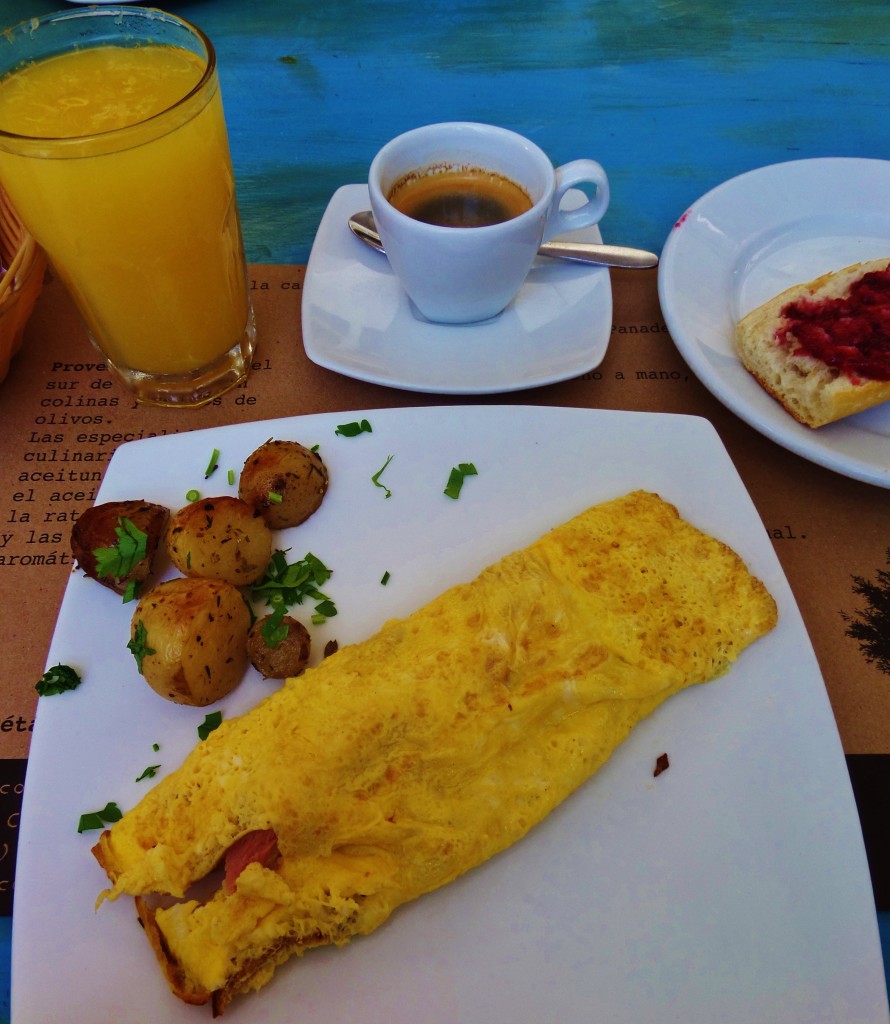 If you don't have time to sit down for a meal, make sure you go inside. They have a beautiful display case with all the French pastries. Best of all you can buy them and eat them! Prices are also reasonable.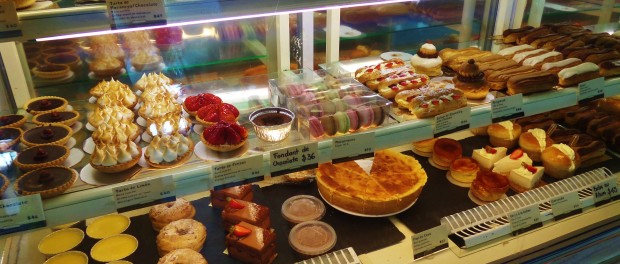 If you are in Playa Del Carmen and need a place for breakfast or  a nice café like stop, make sure you check out Chez Celine. This is one of the restaurants that both return tourists and locals go to often. This is one of the best recommendations in Playa Del Carmen when you see both tourist and locals there. You can also check out La Brioche just up 5th Avenue. This is a newer French café that has a taste of France as well and good breakfast food.
Note: This restaurant also surprisingly made it on our Cheap Eats list for Playa Del Carmen. Chez Celine offers a menu item of the day with drink for under 100 pesos.
Hours
Open everyday from 8:00 am. -11:00pm
Phone
984 803 3480
Website
http://www.chezceline.com.mx/#
Where is Chez Celine?
Chez Celine is located right on 5th Avenue between 32nd and 34th Streets on the east side.