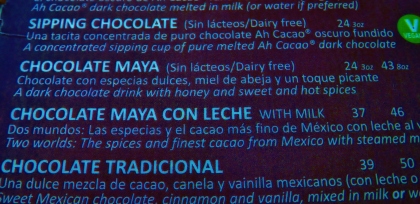 Ah Cacao Café
Ah Cacao Chocolate Café is our favorite local coffee house in Playa De Carmen. Not only is this a home brewed business from Playa Del Carmen it is also a highly successful and delicious place to have a drink and people watch.  Ah Cacao started right here in Playa in 2003 and now has multiple locations.
Our top two locations and right on 5th Avenue. The best one is a tight call between the location on Constituyentes Avenue and 5th Avenue and the store located on 30th St. and 5th Avenue. Which ever one you choose you will enjoy the fine products and people watching. The location on 5th and 38th is better for locals that want more space to use the internet and chill. This location however does have the most items to purchase from chocolates to bags of coffee.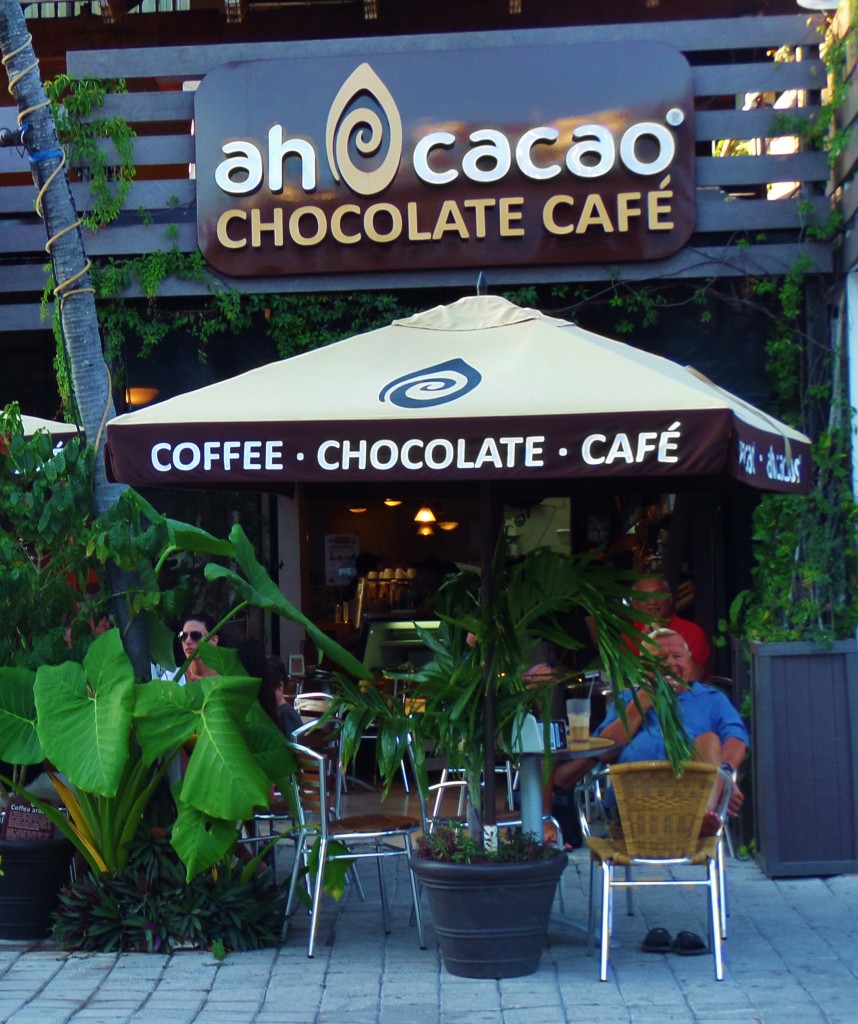 What to try at Ah Cacao Cafe
If it is your first time to Playa Del Carmen you have to try the Mayan Hot Chocolate. It is fresh chocolate with Mayan spices in it. While sipping it, just think about the amazing journey that this drink came from, from ceremonial beverage of the Mayans to table of tourist. It is something you won't find many other places. You may also like to shop for some chocolate souvenirs. Chocolate soaps and chocolate body oils anyone? It could turn your vacation into an even better one!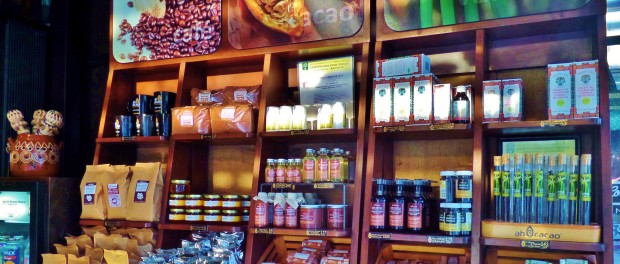 In addition to being a great coffee restaurant and place to get chocolate drinks, they are also part of the growing environmentally conscience businesses in Mexico.  Ah Cacao supports Escuela Verde program in our state, promotes reusable cups and shopping bags, has bike racks for parking, is switching to LED lighting company wide, and uses solar power in production and natural lighting and ventilation when possible. To see photos of their chocolate factory see our article here.
Next time you are in Playa Del Carmen why not check out this coffee café and enjoy some chocolate products, it is all part of the amazing Yucatan we live in.
Here is our video of Ah Cacao Cafes and what they are like.

Ah Cacao's Reward Card System
For those of you who go often to Ah Cacao did you know they love regular customers and reward you for purchases? You can ask for a free card at any of Ah Cacao's three locations in Playa Del Carmen.
How does it work?
When you get your card they will ask for your name and number. This does not have to be a local number, just a reference for you. You can collect points at each store.  If you go to multiple Ah Cacao locations you will need to register your card with your name and number at each one (this only takes a minute) and you will have your points added to your account after a purchase. Since the system is not integrated you will have a tally of points at each store location.
How to get points at Ah Cacao
You will get 1 point for every peso you spend on a drink at Ah Cacao (i.e. coffee, Mayan hot chocolate but not products not made by Ah Cacao).
For desserts and chocolate products you purchase you get 1/2 point for every pesos you spend.
The Reward
When you reach 300 pesos you will get a 30 peso coupon. Your points never expire so even if you come for a few months a year you can purchase coffee and desserts at Ah Cacao and keep collecting points for your next time you are in Playa Del Carmen. Then you can treat yourself to something!
Locations of Ah Cacao in Playa Del Carmen
There are three locations in Playa De Carmen where you can find Ah Cacao. One is near the intersection 5th Avenue and Constituyentes Avenue, another one on 5th Avenue and 30th Street and another one on 5th Avenue between 38th Street and 40th Street.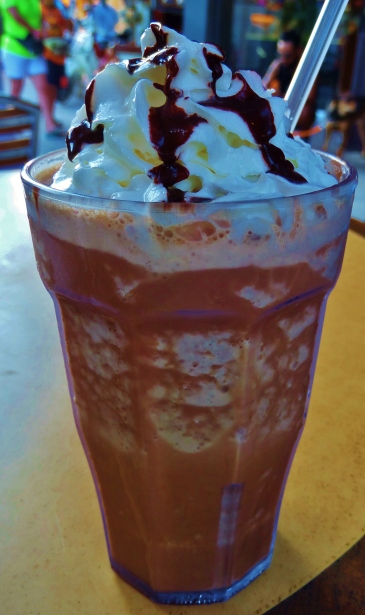 Have you been to an Ah Cacao Café in Playa Del Carmen? What did you think? We would love to hear from you in the comment box below.