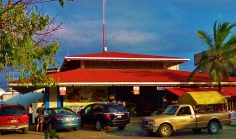 Dac Market in Playa Del Carmen
Dac Market is where many people go to get fresh produce, imported items that they cannot find in large grocery stores or they come just for the feel of the market. There is a small café at the front of the store that is also an allure.
Where is Dac Market
Dac Market is conveniently located on 30th Avenue just north of Constituyentes Avenue, parking is available in front but limited. There is a small parking lot on 20th Street on the opposite side of the market.
Dac Market is good to find some Asian food stuffs that you cannot find in the larger grocery stores, a small selection fresh baked goods, greens and herbs, and bulk spices and dried fruit. It is fun to go shopping there and then come up with new menu items for your diet. The other day I was there and bought cous cous, then found yellow curry and added raisins to my order and put it together for an Indian style curry dish. Even though there is a variety of restaurants and so much great Mexican food in Playa Del Carmen, it is still nice to be able to explore further into the food world at Dac Market and other small local markets.
When at Dac Market if you feel hungry or want a good juice of coffee, check out La Ceiba Restaurant in the front. It has a nice atmosphere and good menu.
Hours at Dac Market
Monday-Saturday 7:00am-8:00pm Sundays 7:00am-2:00pm
There is another market pictured below that is on the south end of 30th Avenue almost to where the airport is. It is not as popular but carries some similar things and makes for a quick market trip instead of waiting in long grocery store lines.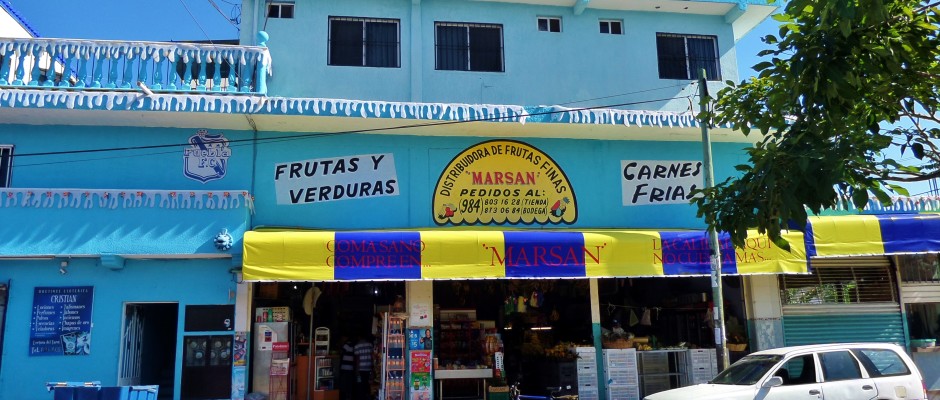 Other Markets in Playa Del Carmen
If you cannot find what you need at Dac Market then you might try Pacsadeli which is a small restaurant supplier that is open to the public or Sapori Di Casa which is an Italian specialty store. For fresh meat or seafood you could try these two independent markets as well. If you live on the north end of Playa Del Carmen you might want to check out Fruteria Esmeralda which is on CTM Avenue.
Do you shop at Dac Market? What have you found here you like? Let us know in the comments below.
Do you like to shop at Dac market but do not have time? Do you want someone else to shop for you and have the groceries delivered right to your door? We recommend this excellent shopping service for you below. Just click the link to find out how easy it is and how it can save you a lot of time.
Photos of Dac Market in Playa Del Carmen