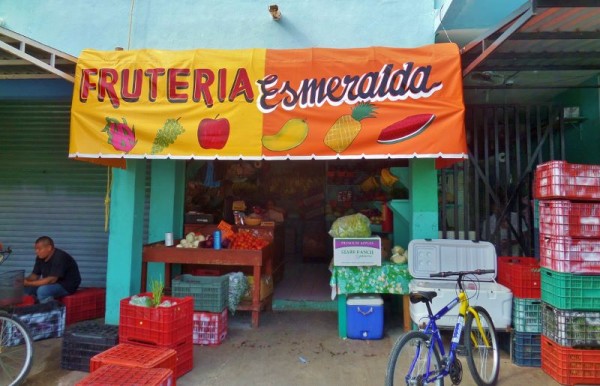 Fruteria Esmeralda is a bright a colorful market where you can buy your fruits and vegetables. This market is good if you are living on the north end of Playa and don't want to Dac Market or another one.
Some of the things you can find here a fresh juices (homemade), herbs, eggs, beans, and most of your fruits and vegetables. Prices are good and better then some of the markets in the center of Playa.
Be sure to check out these other markets in Playa if you are looking to avoid the grocery stores.  Pacsadeli  is a small restaurant supplier that is open to the public or Sapori Di Casa which is an Italian specialty store. For fresh meat or seafood you could try these two independent markets as well.
Hours at Fruteria Esmeralda
Open Monday-Saturday 6:00am-7:00pm Sundays 6:00am-3:00pm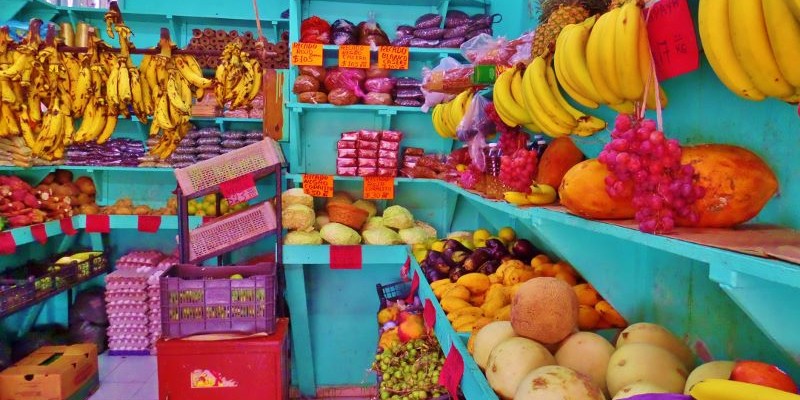 Location
Fruteria Esmeralda is on 46 Street (which is also called CTM Avenue) between 10th Avenue and 15th Avenue on the north side of the street.

Have you shopped here before? What do you think about this market? Have you found something you like? Let us know in the comments below. We would love to hear from you.