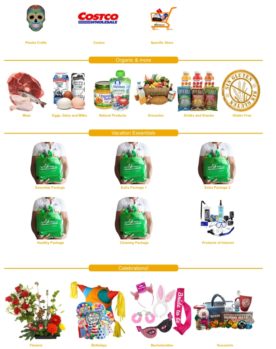 A Great Delivery Service and More in Playa Del Carmen
Home delivery services in Playa Del Carmen are at an all time peak. In these times, many people are at home and only going out for the necessities. Because of this, people are looking for good delivery services in the area. For years now we have had this company recommended by our readers and we are pleased to reintroduce them again to you. They have been adding new services and delivering satisfaction to people in the Riviera Maya during these hard times.
We video chatted with the owner of Loqsea to talk about their services, what they are adding and how you can donate to people in need. Below is the full interview.

Here is an extended version of the video we put on Facebook
What services are offered?
This company will shop for you and deliver to your door. Not only groceries from the supermarket, but organic products, fruits and produce, alcohol and anything legal. There are other delivery services in the area, including those from large supermarkets, but over and over, the satisfaction with this company is high. Even people that are apprehensive to order fruits and things they would normally select in person, are satisfied with the selection and things delivered.
Besides just ordering groceries, they will deliver packages to your home, rental or hotel.
What are some of the new services offered?
Because of expanding customer needs, This company has added new services to keep up with demand. Not only in these times are there services needed, but also for those that come on vacation to the Riviera Maya. Here are some of the new things they offer:
Chef services or cook service for your home or rental.
Bartender service.
Restaurant delivery service, now with about 100 restaurants available. You can also schedule your delivery time for this.
Order anything, this is a service where they will do any task possible for you. This can be picking of things at a clothing store to paying your water bill.
These are some of the things you can find on their website here. They will be adding new services in the near future as well.
How you can donate to charities and people in need
If you are like many that use this grocery delivery service, you can find it convenient to donate to your favorite local charity as well on their website. They are adding more charities so it is easy to support local charitable associations. If you don't see one on their list, you can use the order anything function and they will take your donation and send it to whom ever you want.
Another great way to donate is by sending people something they might need. You might not be in the area, but know families here that do not have a lot of food or other supplies. You can order through this website and send people a gift. All you need is the address and phone number so the delivery can easily reach the person or family you are trying to donate to.
If you want to try this service, you can click the photo below and to their website.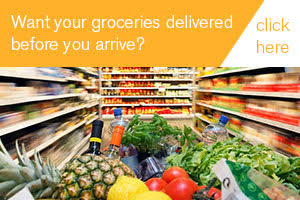 We are really proud to support this local delivery service. We have known them for years and it is nice to see they were prepared for this time of need in the community and are adding more services so people can stay at home and stay safe.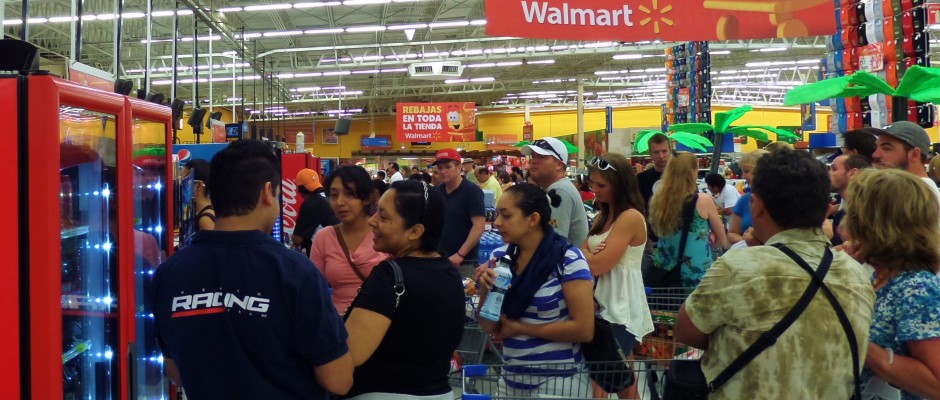 5 of the most asked questions for this delivery service
1. What Services do you have?
Grocery and Restaurant Delivery, Chef/Cook and Waiter/Bartender Service, or any other delivery you may need. We are a "One stop shop" for Anything you want to save time on
2. What if I want a product that is not in your catalogue?
Any product you don't find on our page you can add by clicking on the red button "Add a missing product" located on the upper-left side of all product pages. We will do our best to get it delivered to you!
3. How can I add or change products in my order?
Once you have made an order, you can change or add products to it as long as you notify our Customer Service Team 6 hours prior to your delivery time. Our Customer Service Team can be contacted through WhatsApp: +521 984 8043872, Chat, or E-mail [email protected].
4. How do I pay and is it safe?
Online Debit/Credit Card or PayPal: pay from the security of PayPal. You can use any type of card: MasterCard, Visa, Visa Electrón, Maestro, American Express, Discover and Aurora!
Debit/Credit Card Upon Delivery: pay through our mobile payment terminal at delivery. We accept every credit/debit Visa and MasterCard card!
Cash Upon Delivery: if you prefer, you can pay in cash when receiving your order!
5. Am I within the delivery area?
Currently we are delivering in Cancun, Playa del Carmen and Tulum… and everywhere in between! We have happy clients all over the Riviera Maya!