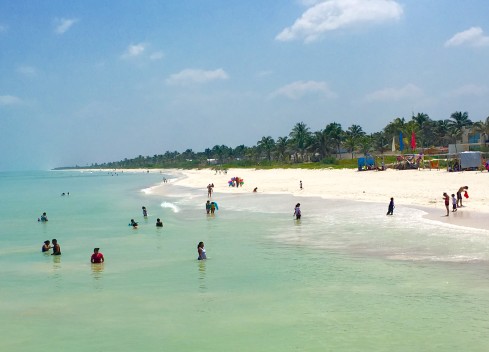 You many not have heard of El Cuyo Yucatan before. This is a small town that just might be a place you want to check out. See our description and what there is to do there to see if this place is right for you.
Where is El Cuyo, Yucatan?
This is where we are talking about. This is a remote small fishing village on the tip of the Yucatan Peninsula. It is located in the National Park Ria Lagartos. This area is well know for the thousands of flamigos that call this area home among sea turtles and other sea birds.
What is there to see and do in El Cuyo?
The beach! The beach in El Cuyo is wide here and there are relatively few people here. The town has 1,700 residents. Going both west and east of this town is virgin beach.
Flamingos and nature. This is a feeding area for flamingos and many other sea birds. In fact when you drive across the lagoon you just might see some flamingos.
Fishing tours. This is the prefect spot to go out with real fisherman and try your hand at catching something.
Kayak tours. You can enjoy nature here kayak through mangrove areas.
Kitesurfing. This is the big draw here. With good wind and open waters there are several companies that do lessons and tours here.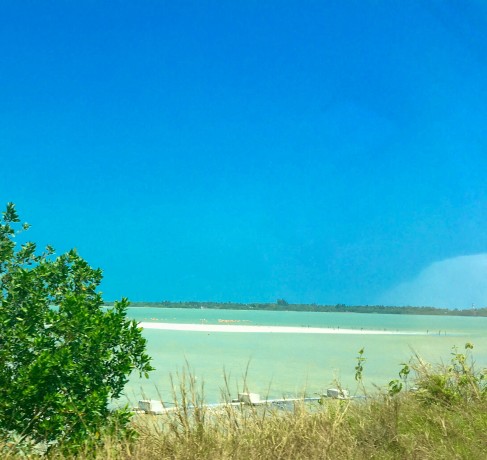 Where to stay-Hotels and Cabanas in El Cuyo
El Cuyo has traditionally been a place by the sea where fishermen live and people from the interior of the peninsula come to spend a few days by the beach. The result is many cabanas in town. These range from basic cabin to a full on mini house. You can drive around and see any cabanas and see if there is availability. It should be noted there is hardly any cell service in El Cuyo and very limited internet. With this in mind many places take time to get back to you and often have phone numbers from Playa Del Carmen, Cancun or Merida. Some booking online is possible but don't wait until the last minute to book something here. Here are some choices for you.
Hotel Aida Luz. This is the main hotel in El Cuyo with basic and clean rooms with air conditioning. It is located on the main square.
Las Casitas El Cuyo. This is popular with kite surfers and is a beachfront place to stay.
Airbnb has about 22 rentals on the site to choose from.
Tip: The busier times of the year for a place to stay are New Years, Semana Santa/Easter holiday.
There are also a few cool vacation rentals on booking.com. You can click the link below to see price and what is available for when you want to go. We will say that some of these are a good option and priced well.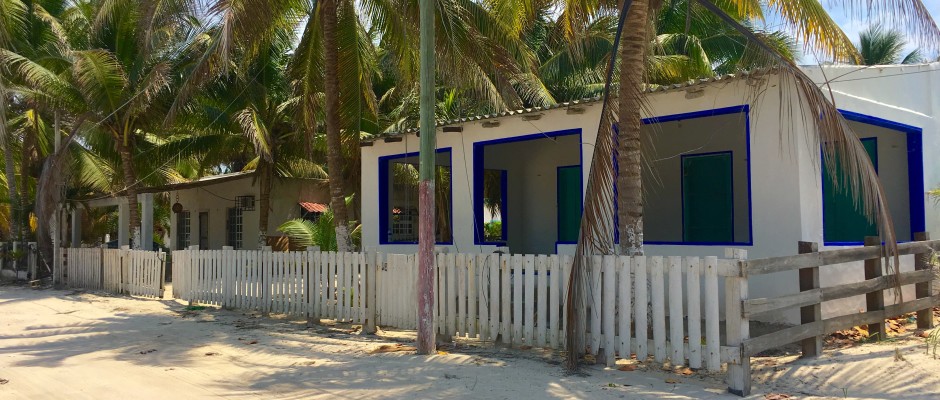 Restaurants in El Cuyo
There are basically two restaurants in town. They both are seafood restaurants and similar in menu and prices. There are small lunch counter and taco stands around town. Don't plan on eating our too late. Both restaurants close around 8:00pm. Both restaurants serve all three meals a day.
La Conchita is a charming restaurant just off the main square. There is indoor seating and outdoor seating out back.
Restaurant Miramar is right on the main square in the Hotel Aida Luz.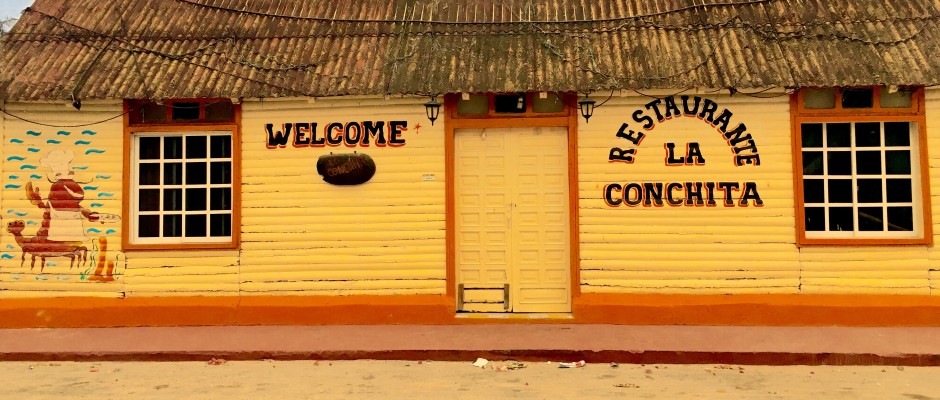 La Conchita Restaurant
More about El Cuyo
The center of town is one square. The rest of town is just streets with houses. There are very few businesses here.
There are basic markets here you can buy a few things. If you are driving and coming for a few days, consider bring fruits, vegetables and any alcohol you want to drink.
A causeway connects the town across the lagoon to the mainland.
A lighthouse overlooks the town that was interestingly enough build on a Mayan ruin.
There is usualy no cell service here and limited internet options.
Many streets are sand.
This is a very safe place to visit. There is the national guard stationed there because it is a port and town police, but it really is a sleepy town.
There are pay toilets and showers near the new pier and on the main square in town.
How to get to El Cuyo
Since this is a remote area of the Yucatan Peninsula a car will the best option. It is nice to see the small villages and scenery along the way and you can stop if you are driving.
Driving Instructions
Coming from Playa Del Carmen
You will need to leave Playa on the new Playa-Nuevo Xcan Highway. At the end of this toll road (97 pesos) you will go in the direction of Holbox. Go to the town of Kantunilkin and in the middle of town you will take a left at the sign going to Colonia Yucatan. When you reach this small town you will take a right and go in the direction of El Cuyo. It is 38 kilometers from Colonia Yucatan to El Cuyo.
This route will take about 2 1/2 hours but it is an interesting drive passing some small Mayan villages and fields with palms and ceiba trees dotting them.
Coming from other directions
If you are coming from Cancun you will take the 180 Cuota (toll 180 not the old free 180 that is much slower) Highway toward Merida and get off at the Holbox exit. You will drive to Kantunilkin and follow the above directions the rest of the way.
If you are coming from Valladolid or Merida you will go to Tizimin and then take the road to Colonia Yucatan and proceed up to El Cuyo.
Public Transportation
Almost all public transportation comes from Tizimin. This is not that convenient if you are coming from Playa Del Carmen.
There are local busses that connect Tizimin to El Cuyo. There are also smaller colectivo vans that go back and forth. No schedules are online for these busses.
Certainly if you are taking public transportation, you should plan on staying a few days so you can relax and make the long journey worth it.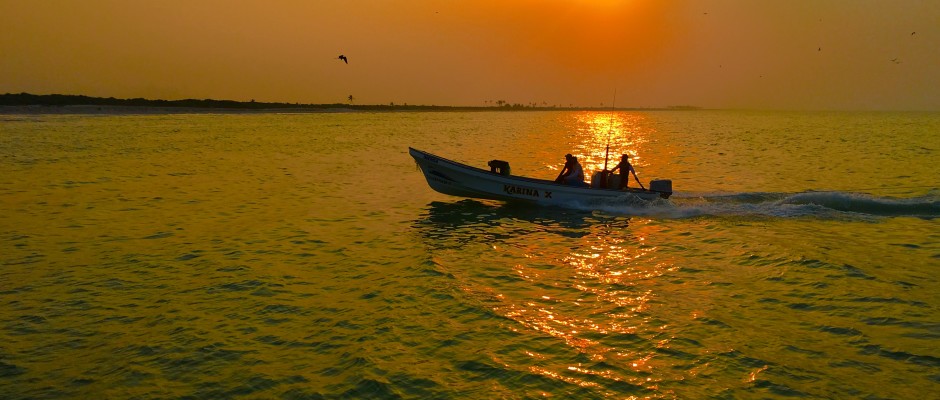 Have you been to El Cuyo Yucatan? What did you think? What was your favorite thing about it? Let us know in the comments below.