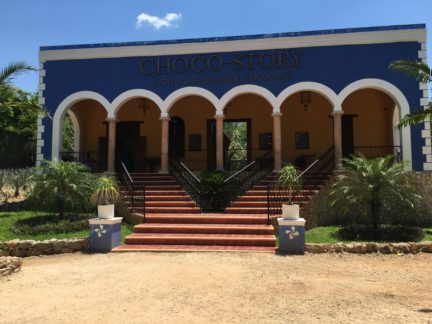 Choco Story Chocolate Museum
What could be more sweet then visiting a chocolate museum? Just about everyone likes chocolate and learning about it at the Choco Story Chocolate Museum is a great attraction to visit. This museum tells the story of cacao starting with the Mayans and there use of it. You will learn how chocolate became popular in Europe and how it has been used over the centuries. This is a great cultural, education and tasty museum to visit! It is great to bring kids here.
Before you get too excited, this museum is on the other side of the peninsula but there is a lot to see in the area if you decide to go visit. Put on your adventure  shoes and see what this museum is like.
Our video introduction to the Choco Story Chocolate Museum
We stopped by this museum and made this video so you would know what to expect when you go.
What you can see at the Chocolate Museum
In the map below you can see there is a circular route you take walking around this museum. On the path are small Mayan houses and in each one tells part of the story of chocolate. It starts with the Mayans use of cacao. Another exhibit shows how people lived in this part of the world. The story continues all the way up to the 1800's when chocolate became popular in Europe and how Chocolate is popular all over the world now.
Animals at the Coco Story Chocolate Museum
You will see some local animals here. These are not here as a zoo but rather these are recused animals. Some of them have not learned their natural instincts to survive in the wild. You can see some birds, monkeys and deer here. We loved feeding the monkeys!
Plants and trees!
This area of the Yucatan is very diverse and many local specimens of plants and trees can be seen here. Many of them are labeled so you can learn more about what grows in the region.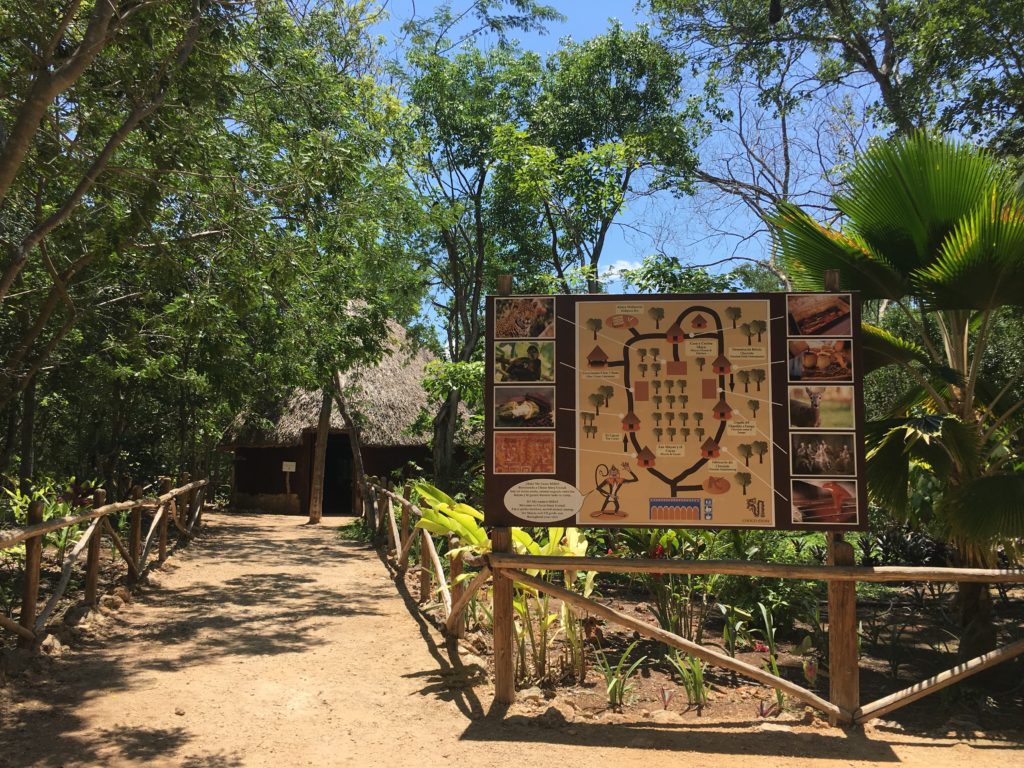 Mayan Ceremony at Choco Story Chocolate Museum
The Mayan ceremony takes place about every 30 minutes or when there are people at the museum. This is a semi realistic reenactment of what it must of been like. You can almost loose yourself in the moment being so far from everywhere else and watching this. The setting for this museum is in a perfect spot giving you the sense that you are off in the rural areas in a time gone by.
The ceremony will take about 10 minutes. There are bench seats for you to sit in while you watch the show. Tips for the performers are accepted.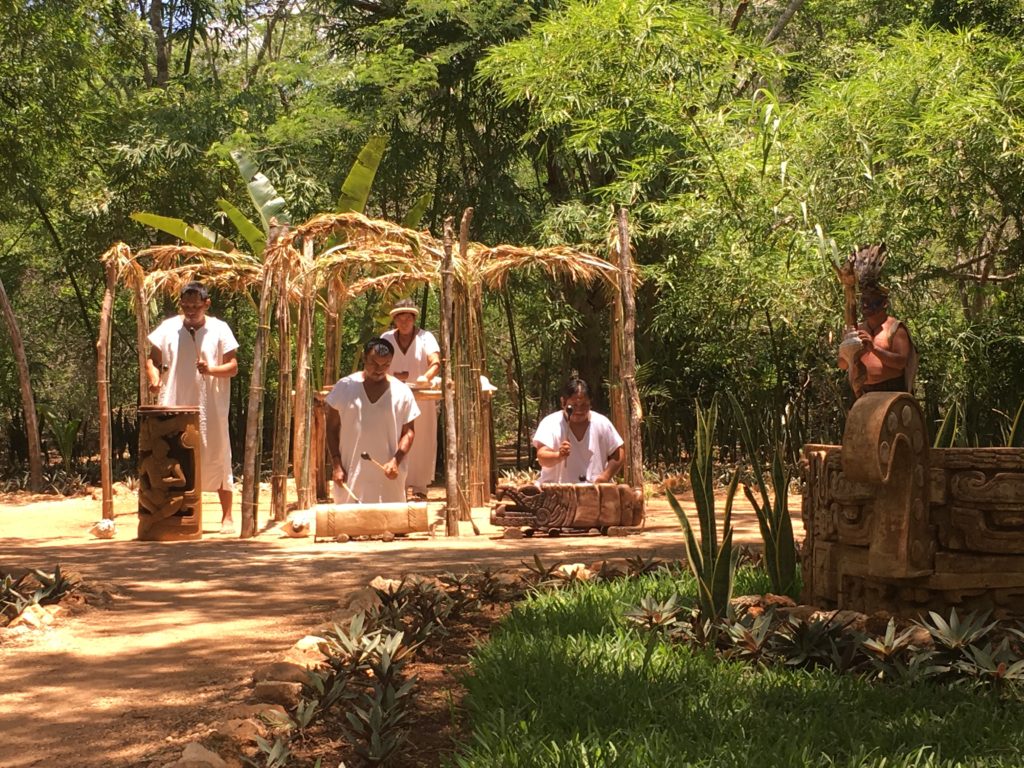 Demonstration and tasting of making hot chocolate
In the fourth exhibit house you will get a demonstration of how the drink of chocolate was traditionally made. You will get a cup of hot chocolate and be able to add in some of the local ingredients to flavor it. It is interesting how different chocolate taste without sugar.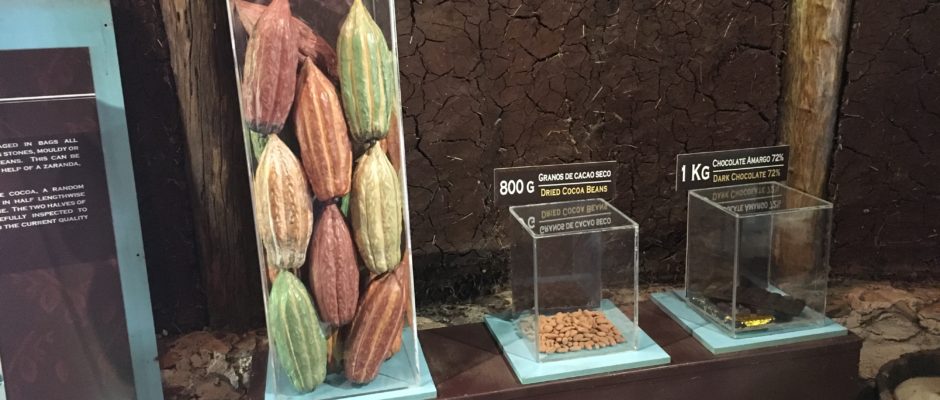 How to get to Choco Story Chocolate Museum
Most everyone that visits here either drives themselves from Merida or takes a tour. If you drive from Playa Del Carmen to here it take just over 4 hours.
By driving yourself
Most people are driving south from Merida. There are two routes. Both take 261 south. The option comes with the bypass around Muna. If you take the bypass, it is quicker but we prefer to drive through town. The reason for driving through town is because on the south side you will pass over a hill with a crazy roadside store and lookout point. You can see some funny photos in our gallery of roadside Mexico.
Tour to Chocolate Museum
From Merida you can have a tour to Uxmal Mayan ruins and to the nearby Chocolate Museum. We like this tour because you get to see three good places on the Ruta Puuc. Not only do you see Uxmal and the Chocolate Museum, lunch is included at a hacienda.
The Choco Story Chocolate Museum hours
The museum is open daily from 9:30am-7:30pm.
What else is there to do in this area?
Right across the street from the Choco Story Chocolate Museum are the Mayan ruins of Uxmal. These are some of the best Mayan ruins to visit in the Yucatan Peninsula.
This museum is also on what is called the Ruta Puuc. The Ruta Puuc is a tourist route that goes south from the City of Merida. One this tourist route there are haciendas like Hacienda Yaxcopoil where you can see one of the largest estates of it's time.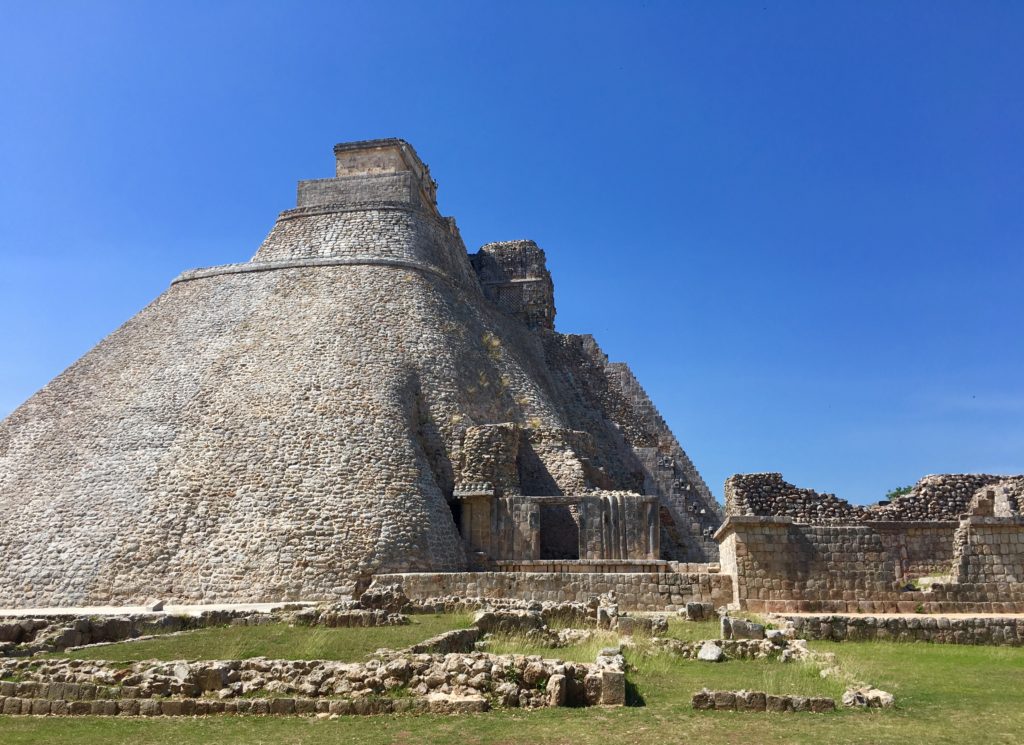 Here are good hotels to stay at in this area
If you are looking to explore the area more and take in some of the historical sites, here are some good hotels to check out.
The Lodge at Uxmal. This hotel is right next to the Uxmal Mayan ruins. You get a nice local feel and is a great place to relax after exploring.
Uxmal Mayan Resort. This is a large hotel that has everything you might want in a stay. It is close to the ruins, in fact you can see them from the lobby. There is a pool and restaurant, which is important because there are not a lot of option for dinning. This is a very good value hotel choice. The hotel is a little older feeling but can still be a good option.
Muna is the town about 20 minutes north of Uxmal. Here you can find many roadside motels and more places to eat. This small town has some tourist kitsch with its Mayan statures and bright colors.
Have you been to the Choco Story Chocolate Museum? What did you think? If you have questions or comments let us know below.