Driving through Mexico and around the Yucatan Peninsula gives you an opportunity to see the small towns and pueblos along the way en route to your destination. Roadside Mexico offers some interesting shopping, sights and food. Here is a little gallery of things we have seen while driving around doing research for our website.
Driving through Mexico
There are actually not that many roads crisscrossing the Yucatan Peninsula. Many of the roads are small and even pass through Mayan areas. It can be charming to come across some of these unexpected sights. Below are some common driving routes that you might pass through on if you are driving.
Tulum to Coba road
A very common route from Playa Del Carmen is going to Coba ruins. Along this route there are several small pueblos. In these small towns there are roadside stands of ceramics, honey, more hammocks then you can ever imagine, Mexican blankets, fresh coconuts, and plants for sale.
A new popular item is "dream catchers". They are an American Indian novelty and really have nothing to do with the culture this part of Mexico. But needless to say they can be pretty and people must be buying them. Below are photos of this stretch of road in Mexico.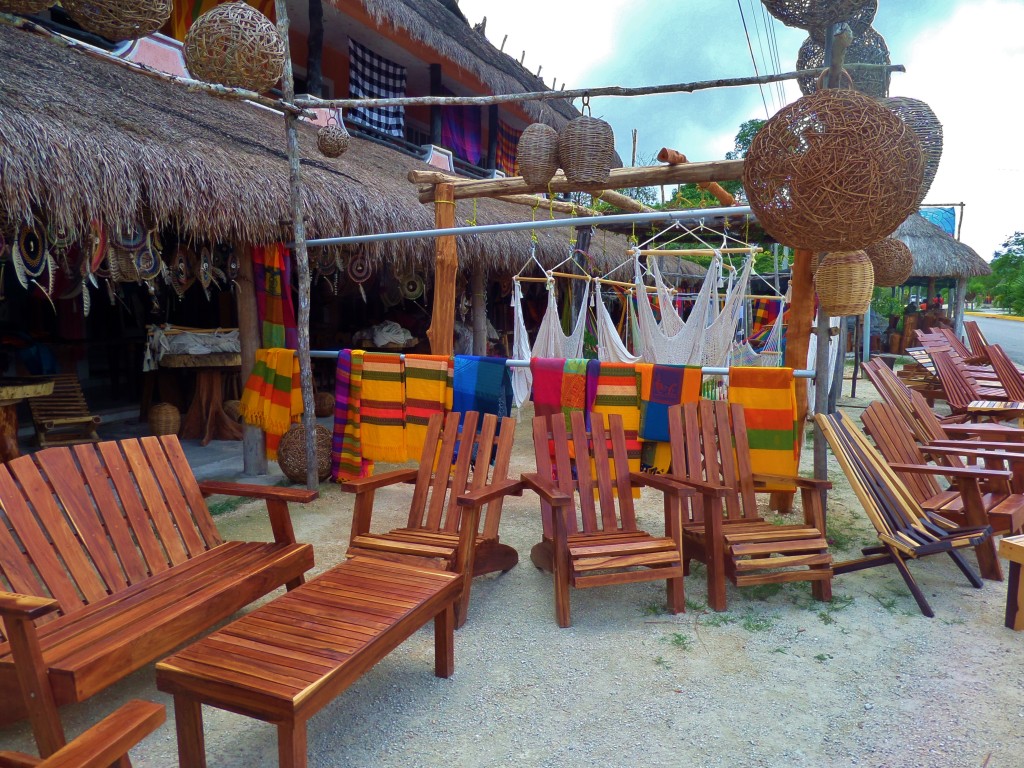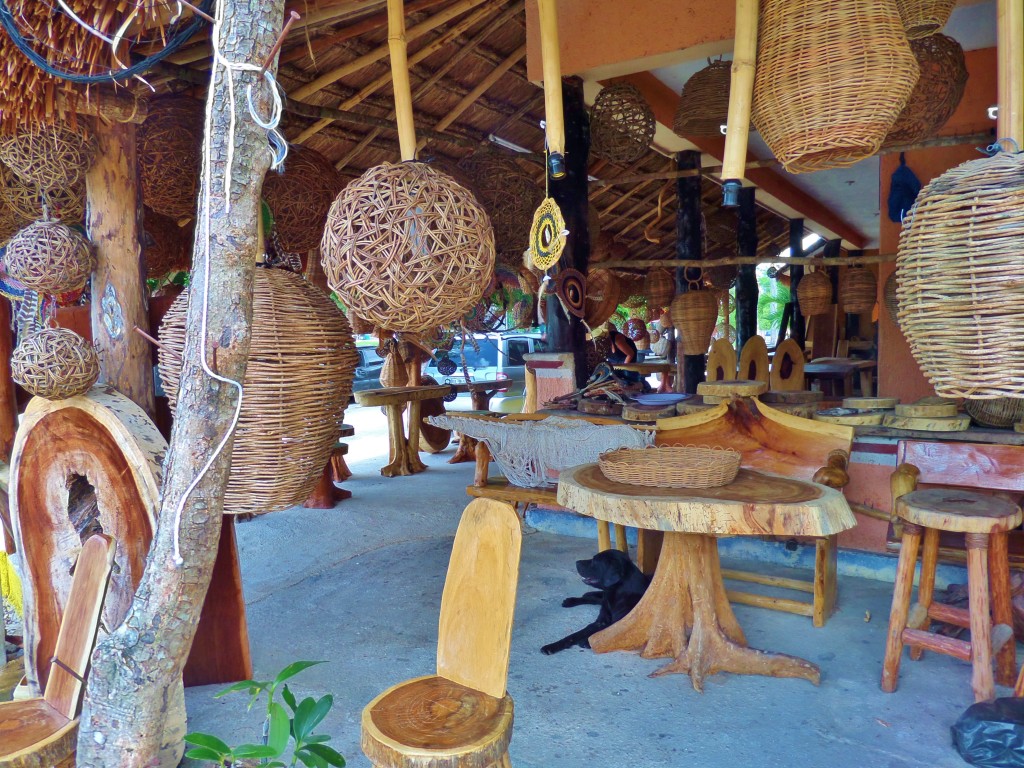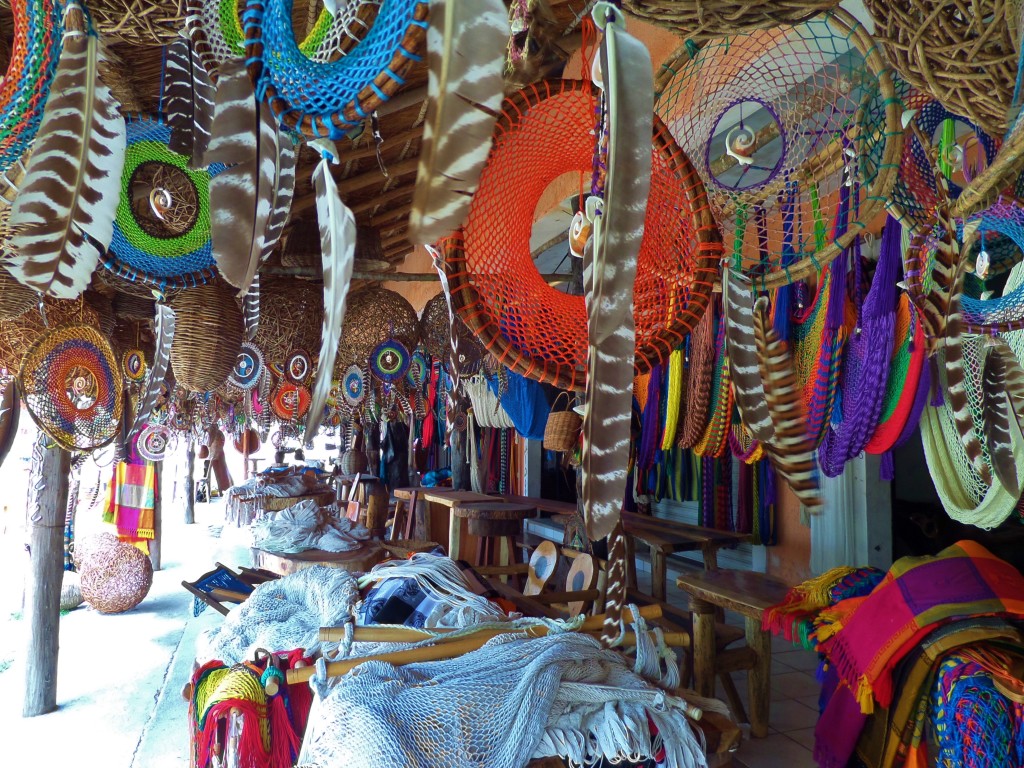 Valladolid to Ek Balam
The road from Valladolid to Ek Balam passes through the town of Temozon which is famous for it's smoked meat and furniture producers. The furniture here is made from tropical hardwoods which are great to have here. The durable wood is naturally resistant to termites and bugs.
If you drive though this section of road, be sure and check out some of the furniture places. If you are interested in buying some, you will get some of the best prices around. Design can be from modern to traditional style Mexican furniture.
Driving from Playa Del Carmen to Tulum
If you are driving this stretch of road in Quintana Roo you should stop for tacos at El Arbolito Tacos in Puerto Aventuras. These are some of the most authentic tacos you can get. They even hand make the tortillas which always taste good. Just be sure to stop early because they open early and close mid afternoon.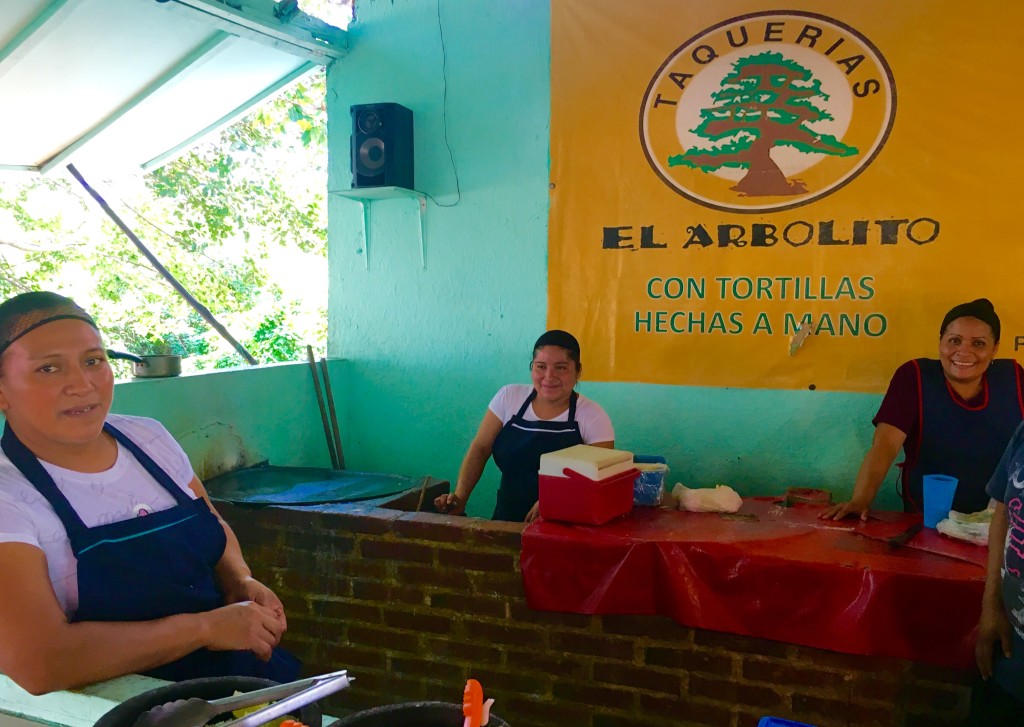 Driving from Cancun to Merida on the old 180
The old 180 highway that goes from Cancun to Merida passes through some very traditional Mayan villages. You can find plants for sale and some souvenir shops along this route.
The plant stores will often use a hollowed our log as a planter as you can see in the center of the photo below. Buying plants here will support the local communities and you know you will be buying a plant that is endemic to the area.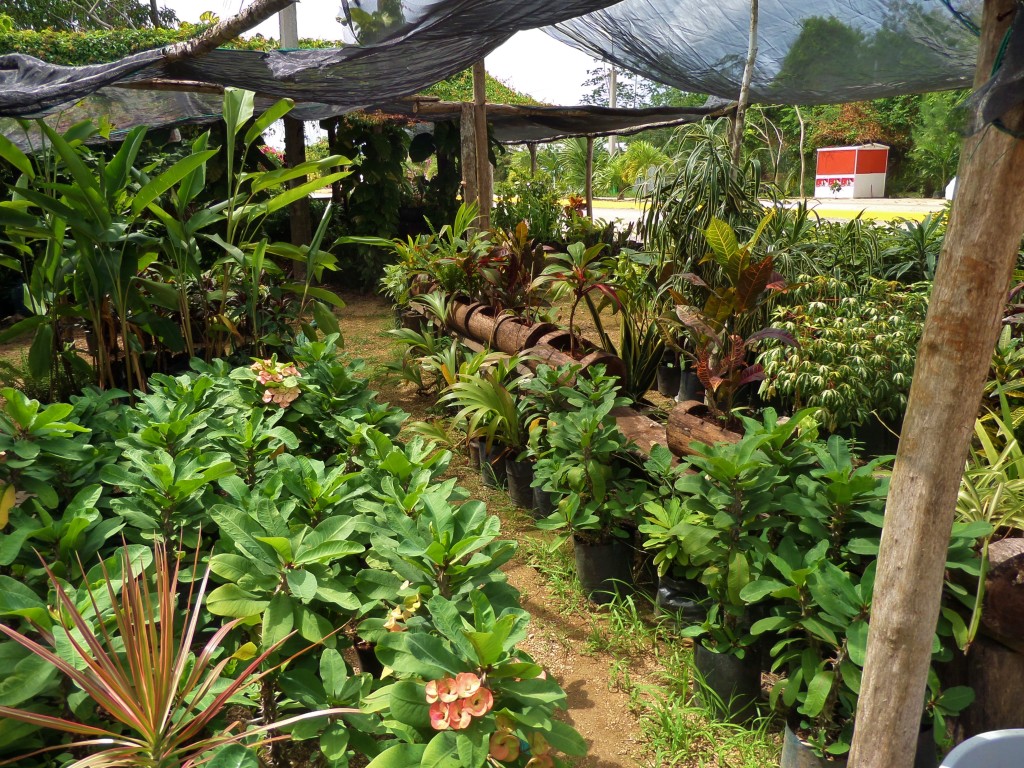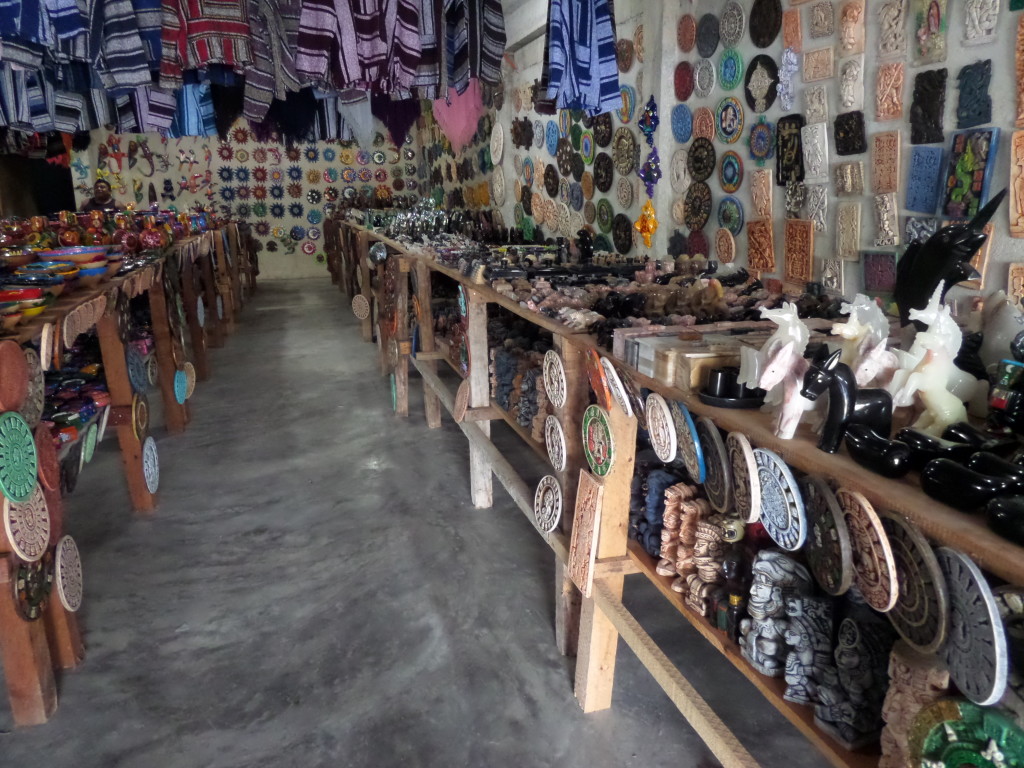 Driving from Tulum to Bacalar, Mexico
Driving south toward Bacalar you drive through a rich agricultural area and local producers will sell mamey fruit, pineapples and cut fruit in bags for your enjoyment. When you go across speed bumps on the only road (307 Highway) look for local people selling bags of pineapple, pumpkin seeds, and homemade bread.
This large pineapple statue is about 20 feet tall. This is an area close to where pineapples grow. In fact the state of Quintana Roo is the 5th largest producer of pineapples in Mexico.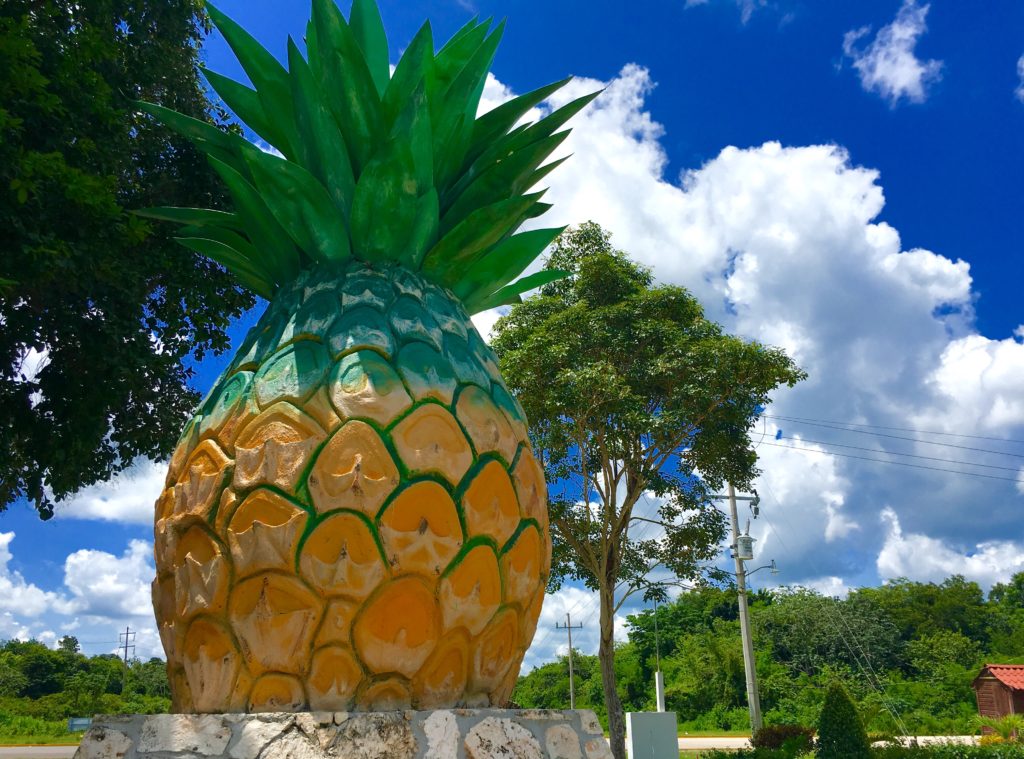 Kilometer 5 on the way to Mahahual
This straight stretch of highway between Mahahual and the 307 Highway has about nothing on it. Except the once in a while places that people build alongside the road that seems to be in the middle of nowhere. at kilometer 5 coming from the 307 Highway, you will find a great place to stop. This place is well signed, so you cannot miss it. Here you can buy plants, homemade salsa, local wood art and other local products. We really like this place because they make a lot of things right there.
Driving through Mexico in the Ruta Pucc
When you are on the west side of the peninsula you find a lot of Mayan gift shops with clever reproductions. This is on the Ruta Puuc. The word "puuc" in Mayan means small hills. This is the part of the Yucatan where there starts becoming some hills. The Ruta Puuc is an area of Mayan ruins, haciendas and other tourist attractions. Driving in this area is like the back roads of Mexico and you find small towns and really Mayan areas.
If you are driving to Uxmal Mayan ruins and drive through Muna, you come to this funny roadside tourist shop with a lookout. It is a fun place to see and breaks up your trip.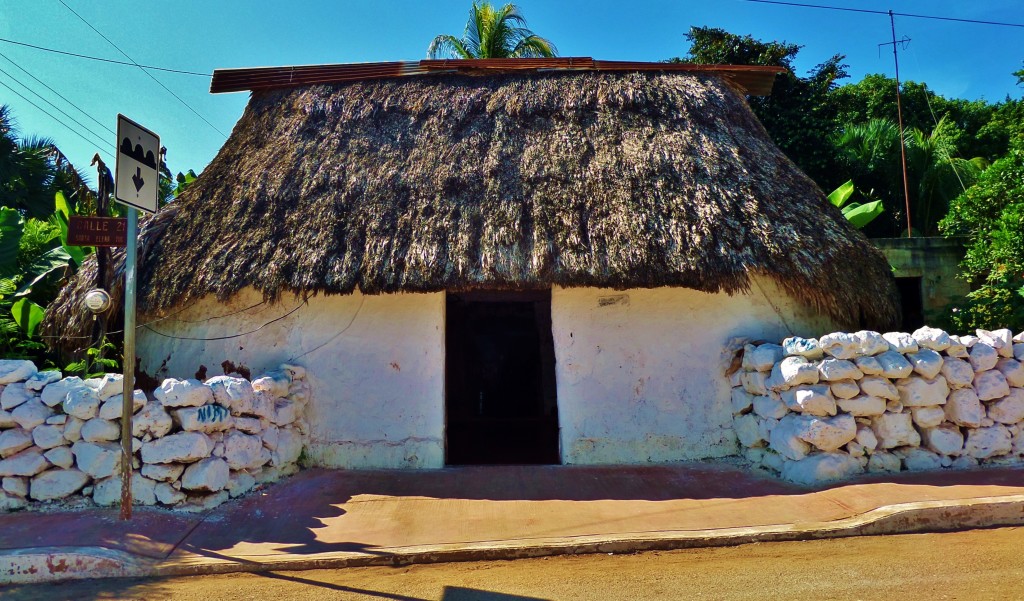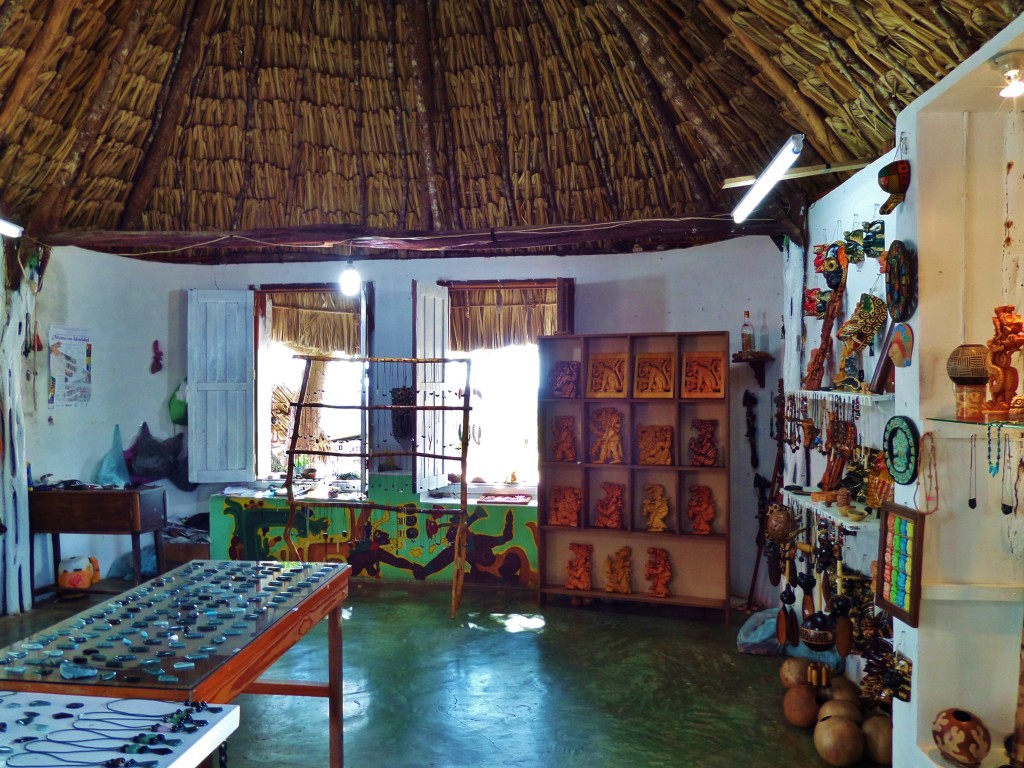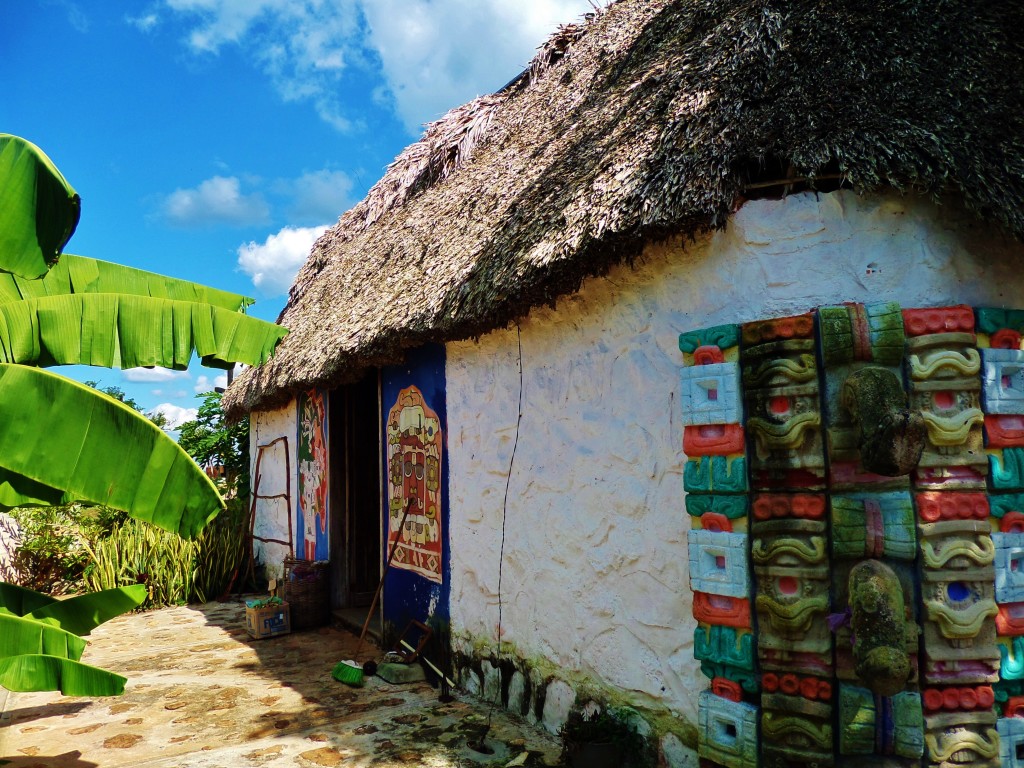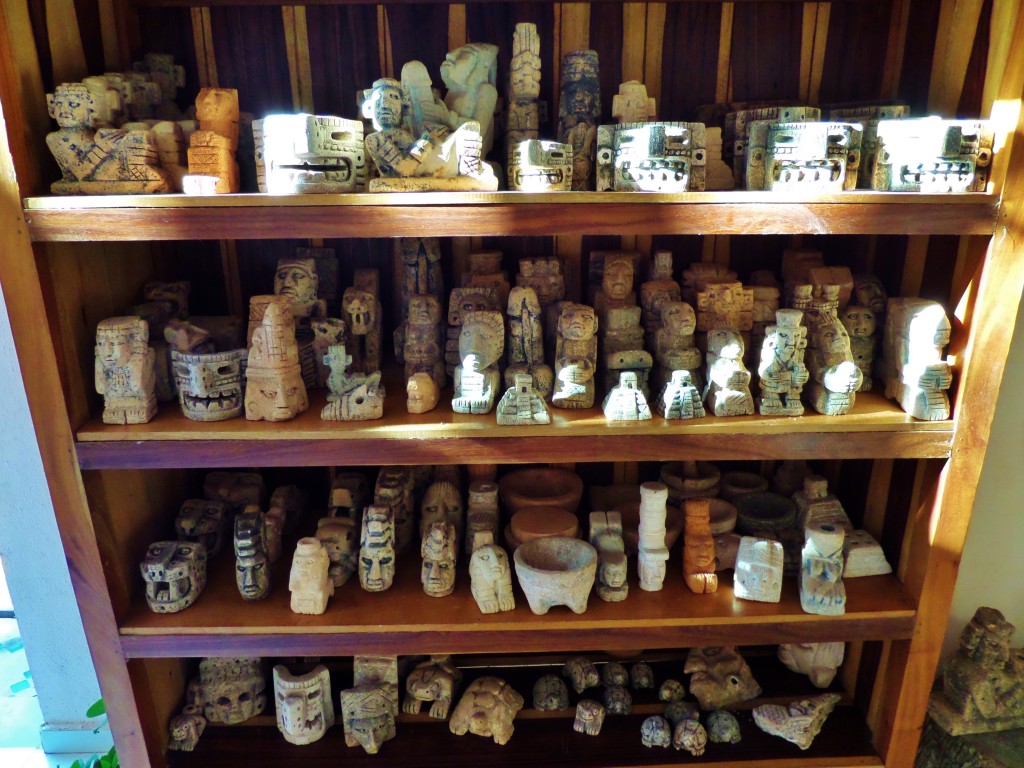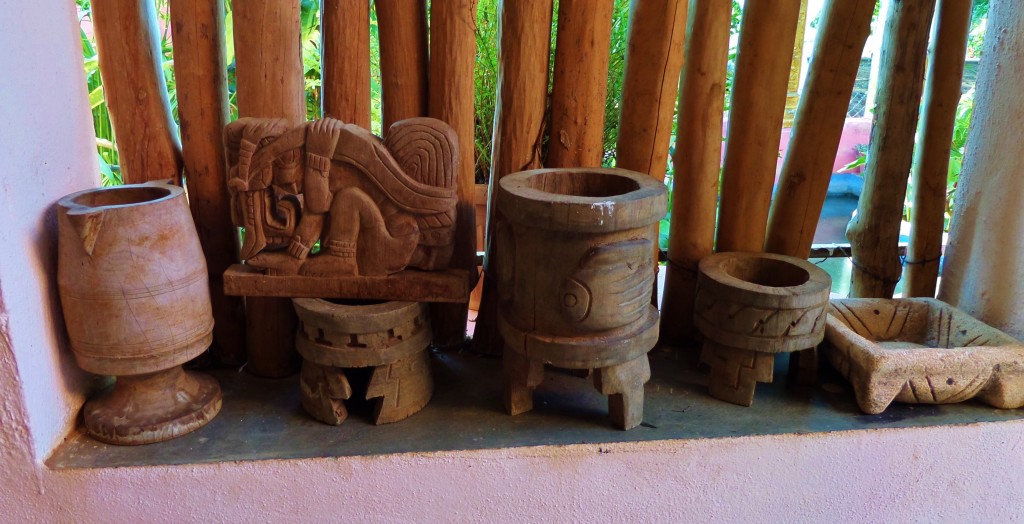 We hope you have enjoyed this gallery of driving through Mexico. This post will be updated often as we encounter more interesting things along the way. We hope you have fun driving around and enjoying roadside Mexicana.