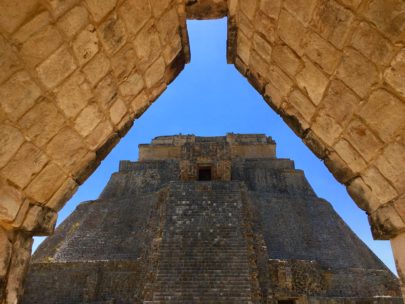 The 3 best Mayan ruins in Yucatan Peninsula
If you are visiting Mexico you might want to know what are the best Mayan ruins to visit. Each person is going to have different preferences and requirements like distance from where you are staying. We know that many people know of the more famous ruins as well. After visiting most of the important Mayan sites in the Yucatan Peninsula of Mexico, we have compiled what our top 3 favorite Mayan ruins to visit are.
Each of the following three have things we like and things that may not make them the best Mayan ruins to visit because of one thing or another. This is a great list if you are looking for spectacular ancient ruins and places that are unique in the world to visit.
Although the Mayan world encompasses more then just the Yucatan Peninsula and even extends to several countries, we focused on one regional area. For example in Guatemala, Tikal Mayan ruins are amazing to visit. In Chiapas, Mexico the ruins of Palenque and Tonina are both spectacular.
Chichen Itza Mayan ruins
The most visited and most famous Mayan ruins in Mexico is Chichen Itza. The iconic Temple of Kukulkan is the most photographed building there and known around the world. The site is very large with an unknown exact size but the core site is about 5 kilometers sq. (1.9 sq. miles).
With nearly 1.4 million people visiting a year, it is one of the most visited sites in Mexico. So what makes this the best Mayan ruins to visit?
It is the closest Mayan sites to visit for many tourist. It is about 3 hours from Cancun, Playa Del Carmen and Tulum.
The site is extensive and shows a wide array of architectural styles. Chichen Itza ruled for centuries so it had a lot of influences over that time in it's architecture.
There are daily public busses that can take you to Chichen Itza and numerous tours from all major destinations in the Yucatan Peninsula.
There is a light show at night here.
What are some of the drawbacks of visiting Chichen Itza? Well the sheer number of people that visit is one thing. Fortunately the ruin site is very large to accommodate many of the tours. There are also the sellers that are along trails in the site itself. This can get a little old with people trying to sell you things the entire time you are there.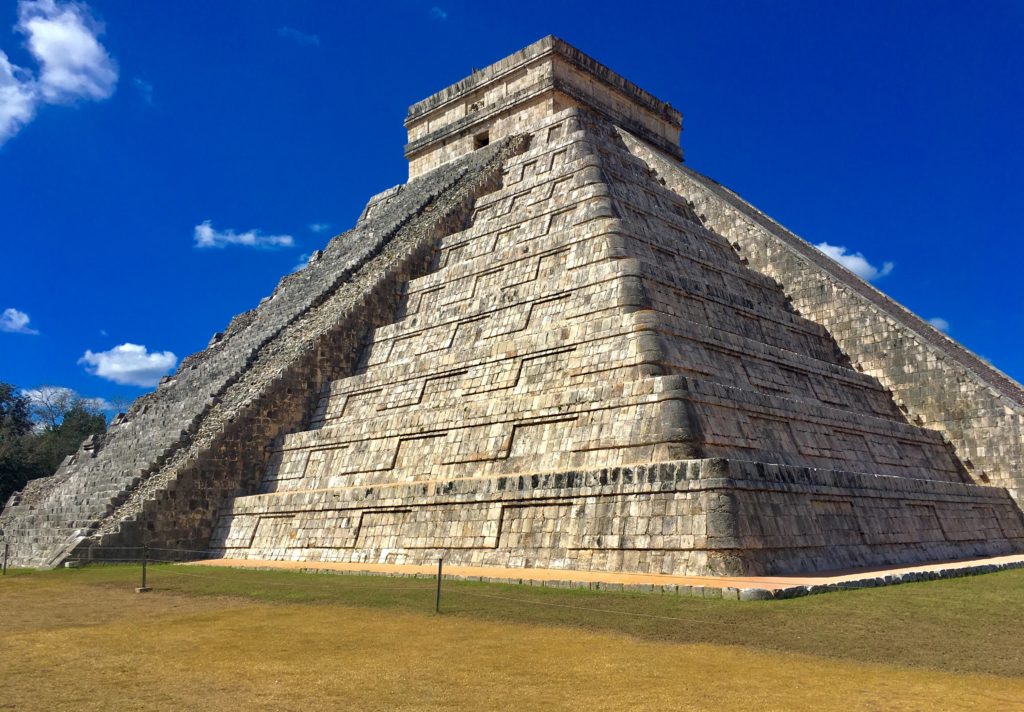 Our video of visiting the Mayan ruins of Chichen Itza
Tours to Chichen Itza Mayan ruins
Most people like to visit by a tour. A tour saves you from renting a car and figuring out how to drive there and where to eat. It is possible to take public transportation but this can make for a long day and mainly only allows you to eat at Chichen Itza since it is a remote site and not in a town.
Tours from Cancun and Playa Del Carmen to Chichen Itza
One tour we like to the Xichen tour to Chichen Itza. We have a full article and video here about what this Xichen tour is like.
From Cancun and the Riviera Maya you can take this tour to Chichen Itza. It includes lunch and a stop at a cenote.
For this looking to travel around the Yucatan Peninsula, here is an interesting tour to consider. This tour picks you up from most everywhere in the Riviera Maya, takes you to Chichen Itza and then drops you in Merida. This gives you transportation across the peninsula and also a tour of Chichen Itza.
If you would like a private tour for just your family or group to Chichen Itza, we recommend Absolute Adventures Mexico. We have been on tour with them and they give very good personal care and quality tours.
Tours from Merida to Chichen Itza
For a smaller group tour which is limited to 25, this tour is a good deal for the day.
If you really want to immerse yourself in Mayan culture and see three Mayan ruins, including two on our list, this is a two day tour. This tour leaves from Merida and on day one you have a tour to Chichen Itza. It includes a hotel night and some meals. The second day you visit Uxmal Mayan ruins and Kabah ruins before returning back to Merida. This is a very affordable tour at about $100 USD per person.
Uxmal Mayan ruins
Uxmal is one of our favorite ruins to visit. We have it on our best Mayan ruins to visit for the following reasons:
Uxmal is large, has ornate decoration on some temples and it is well preserved.
These Mayan ruins are less visited and you can leisurely walk around.
It has a beautiful setting with some high points.
Many of the temples you can climb and get great views.
There is a light show at night in Uxmal.
So what is not the best thing about Uxmal? Well it is farther away from where most tourist land in the Yucatan Peninsula. Uxmal is on the western side of the Yucatan Peninsula. This means it is at least a four hour drive from the Riviera Maya. This makes it very hard to visit in one day. The good news is that there is a lot to see in the area. There is everything from haciendas, a Chocolate Museum and other Mayan ruins to visit nearby. This makes it great for an overnight or more trip.
Another drawback about visiting Uxmal is the lack of frequent transportation. There are public busses that will drop you off and pick you up from the entrance to Uxmal. However it is best to rent a car and drive yourself here. See our guide on Uxmal for travel details.
Tours to Uxmal Mayan ruins
There are a few interesting tours to take to Uxmal. Some leave from Merida and some leave from the Riviera Maya.
If you want to see Uxmal from the Riviera Maya. It is a long trip but you can check out the tour in the link above. This tour will take you from the Riviera Maya to Uxmal and to the Chocolate Museum and back. This is a private tour and price will depend on how many in your group. This however can be a great way to see Uxmal since there is a lot of driving to get there.
If you are staying in Merida and want to do a day trip to Uxmal ruins and the nearby Kabah ruins here is one tour you can take.
Also from Merida you can have a tour to Uxmal Mayan ruins and to the nearby Chocolate Museum. We like this tour because you get to see three good places on the Ruta Puuc. Not only do you see Uxmal and the Chocolate Museum, lunch is included at a hacienda.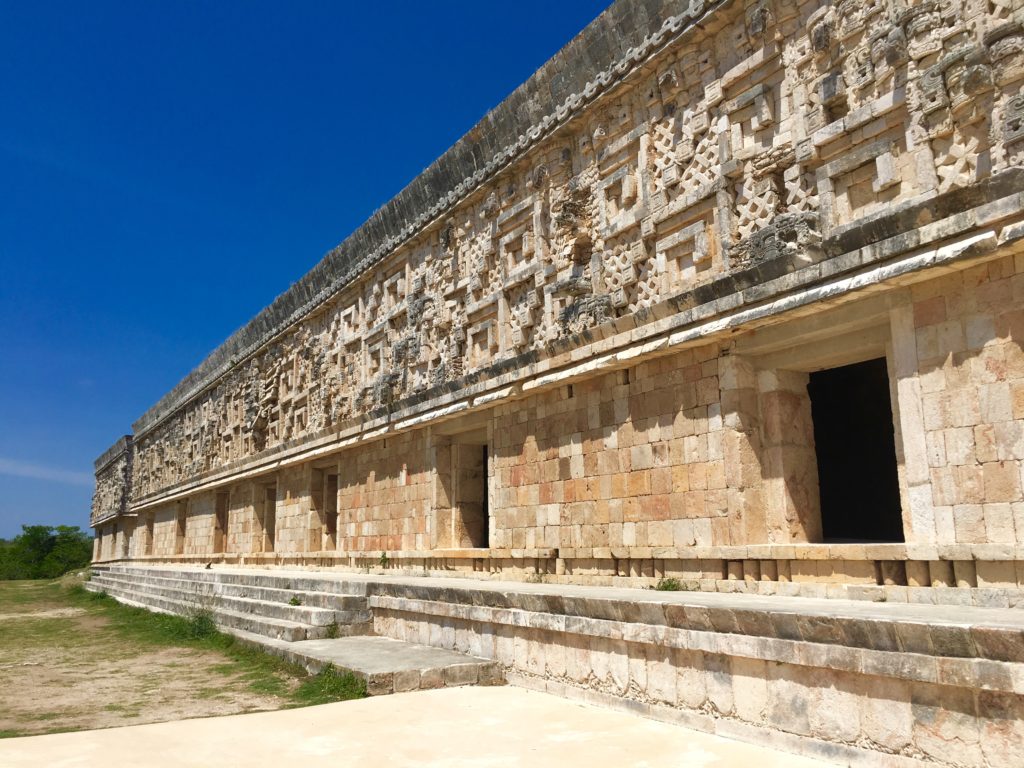 See what makes Uxmal the best Mayan ruins to visit in our video
Calakmul Mayan ruins
There are four special things that really make visiting Calakmul the best Mayan ruins to visit.
For one, they are deep in the jungle. Calakmul is 60 kilometers from the main road. This means that you can see many animals on your way through the jungle and while at the site.
Calakmul Mayan ruins are very large. As you can see from the picture below, you see a pyramid off in the distance. There are several you can see from the top of the main temple.
You can climb many of the temples here and the setting in the jungle makes it even more spectacular.
Very few people visit these Mayan ruins. You will feel like a true explorer once you make it to Calakmul.
There perhaps are the most stelas of any of these ruins mentioned here. These are the stones that were carved with details of important events or information on rulers.
So what makes Calakmul not the best Mayan ruins to visit? The most obvious is the distance from everything. Not only are these ruins at the edge of Mexico near Guatemala, the road to Calakmul is a drooling 60 kilometers. This small road is also filled with pot holes and you have to remain ever alert to try and miss most of them.
There is no food or drinks available at the ruins so you must bring everything with you. There is not even a gift shop here.
Calakmul is a Mayan ruin site you need to drive to. There are no tours, except a few private tours that will take you here. Since you will need to plan out going here on your own, make sure you read our guide on visiting Calakmul Mayan ruins.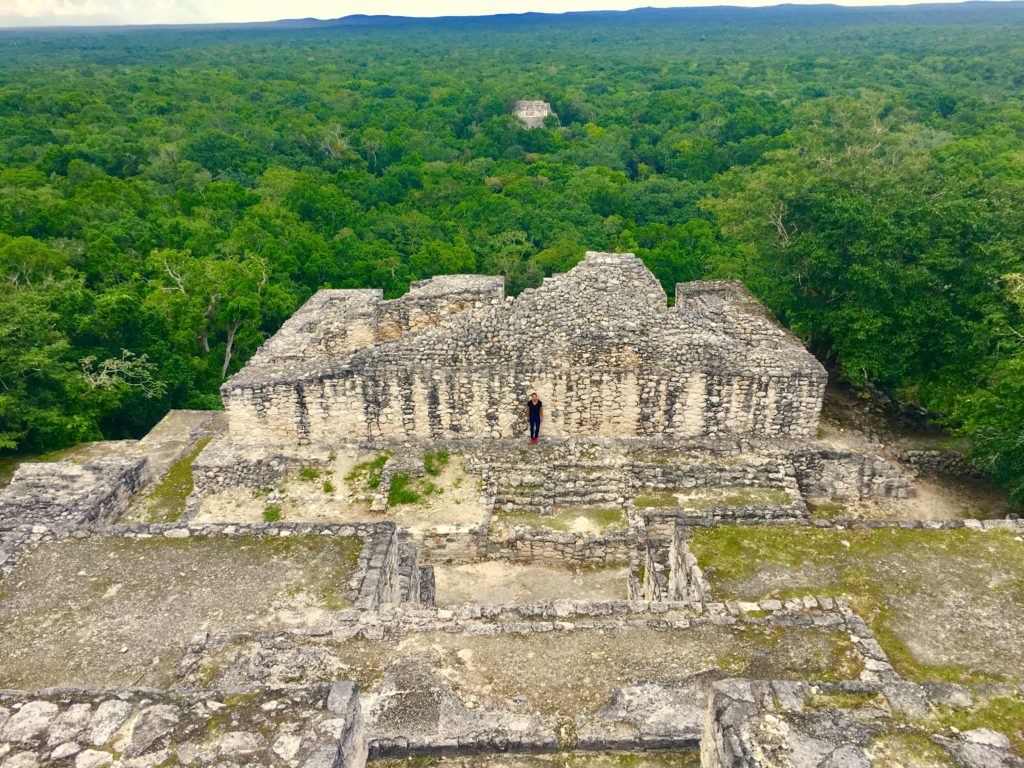 Our video of what Calakmul Mayan ruins are like
Other Mayan ruins to visit in Mexico
So maybe these 3 are not the best Mayan ruins for you to visit. It can be the distance, lack of public transportation or lack of tour options. At any rate, there are many Mayan ruins to visit in Mexico and the Yucatan Peninsula.
For those visiting the Riviera Maya including the cities of Cancun, Playa Del Carmen and Tulum, the most popular are Chichen Itza, Coba and Tulum ruins. For a complete list and description of Mayan ruins in the Yucatan Peninsula see our guide to Mayan ruins here.
What do you think are the best Mayan ruins to visit? Let us know in the comments below. We would love to hear from you.