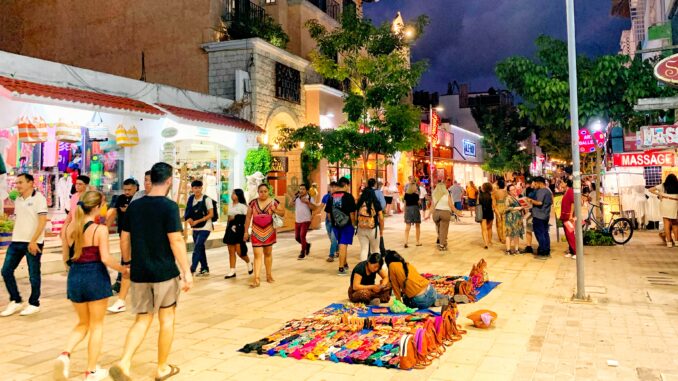 New things in Playa Del Carmen
We like to update you on new and things that have changed in Playa Del Carmen. Playa Del Carmen is always changing and if you don't come as much as you like, you might be surprised at just what is new and what has changed. Here are some things we have noticed that have changed in or around March of 2023.
5th Avenue News
One of the most iconic parts of Playa Del Carmen is 5th Avenue. This pedestrian street entertains and offers visitors many shops and restaurants to visit. Daily there are thousands of people that stroll 5th Avenue, so it is a welcome sight to see number one new thing on our list.
1. 5th Avenue gets benches and trash cans. In the past there were more places to sit and throw things out, but these got removed over time. Even when the makeover of lower 5th Avenue was done, these were not installed. Now there are more places to sit and throw away trash.
2. The marble sided jewelry store that was at the corner of 5th Avenue and 32nd. Street has been demolished. No doubt making way for another condo building.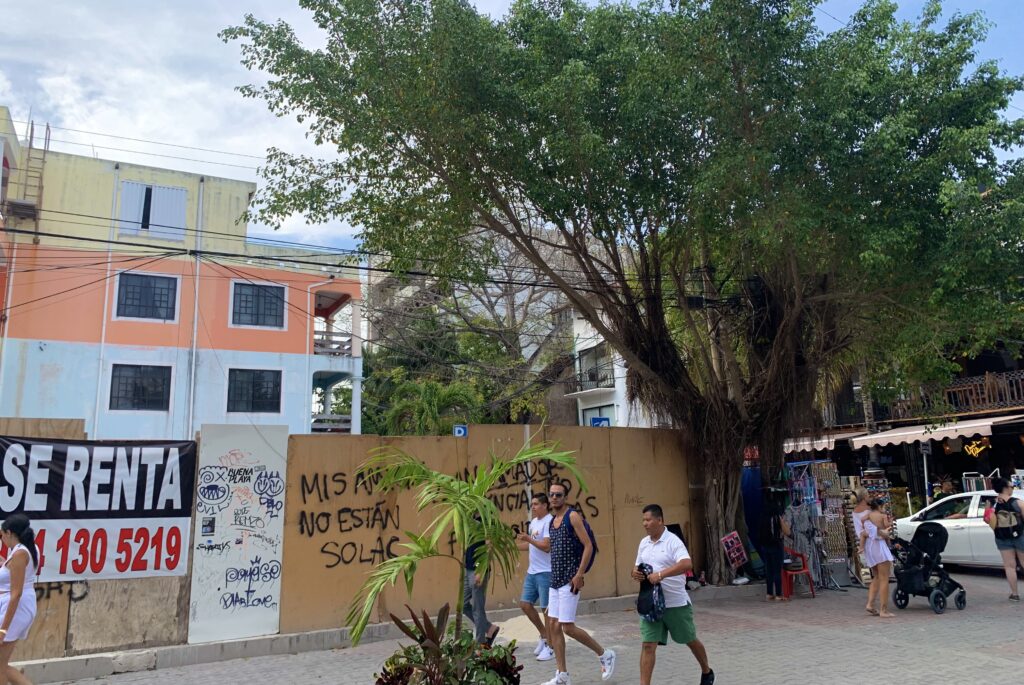 3. Many people complain about the exotic animals that are on display at one location on 5th Avenue. It has opened and closed many times. It is currently closed. If it opens again, remember wild animals belong in the wild unless they are in a rescue center. There are many places around the peninsula where you can go to see local wildlife in their own settings.
4. In an earlier update we mentioned 5th Avenue had been cleared of venders. Well, as expected, they are creeping back onto 5th Avenue. People lay out blankets and often sell things made in other parts of Mexico. Many of these people travel long distances to sell on 5th and try to get part of the economic pie of tourism. See our article to learn where many of the things on 5th Avenue come from.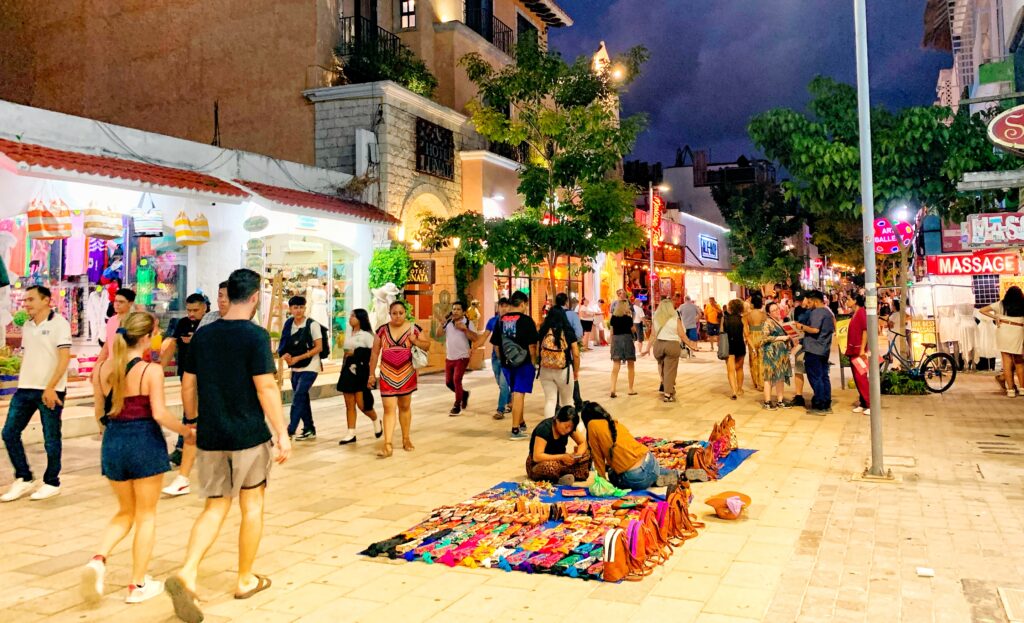 5. Many remember back when Playa had its heyday of nightclubs and going out. Santanera was once one of the best places to go out. It closed and has been unused for some time. Now, construction has started, and it looks like in part of it there will be an upscale restaurant.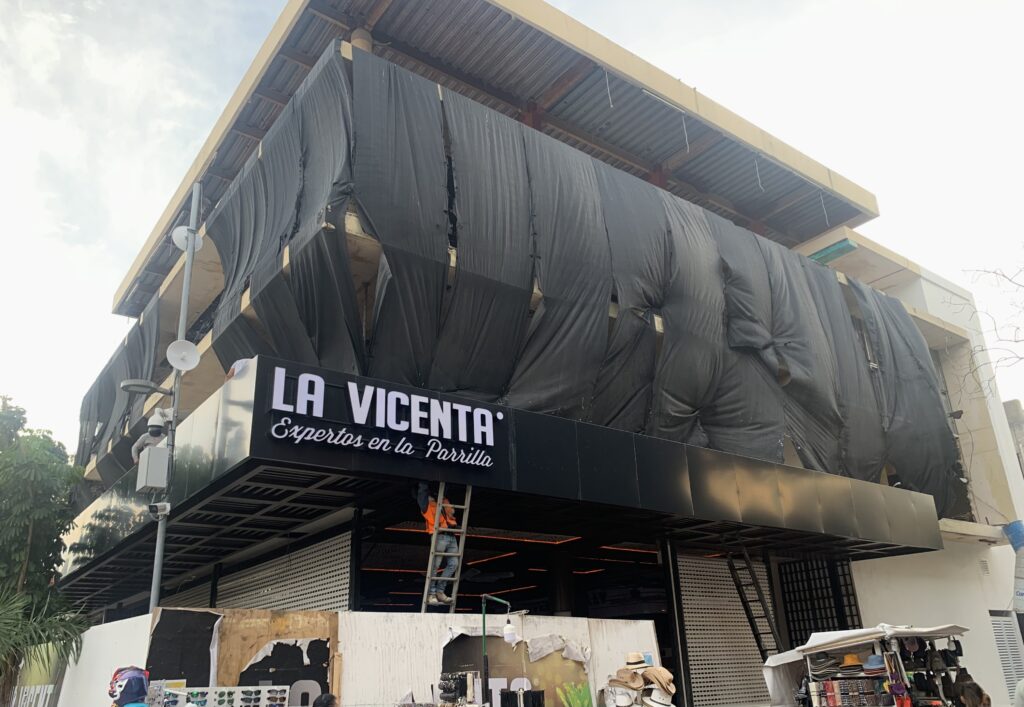 Restaurants openings and closings
6. La Fisheria Restaurant was a long running restaurant in Playa. It had the backing of a famous Mexican Chef. This was one of the larger restaurants you could have groups go to. It is now closed.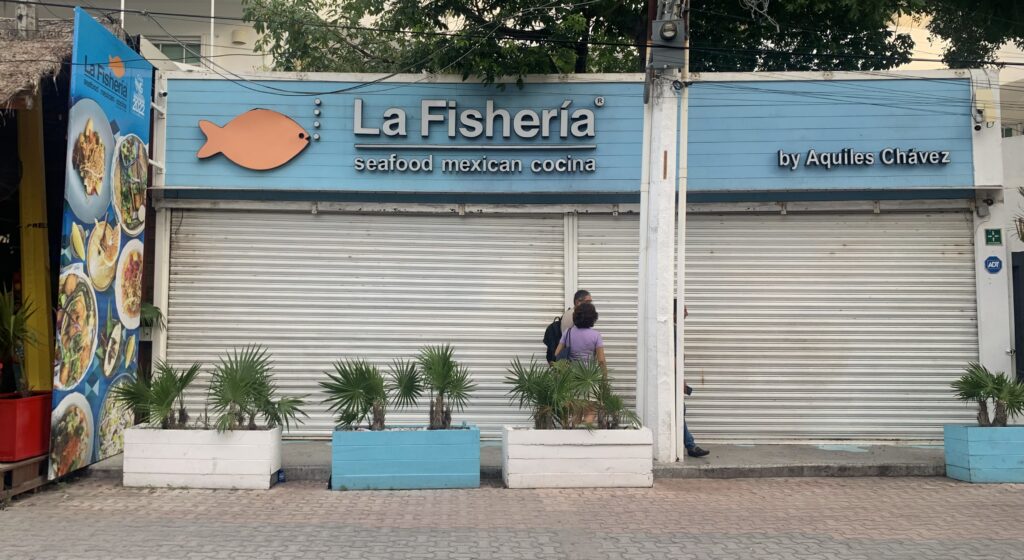 7. Remember the IHOP that went in on 5th and Calle 8? Well, it is gone. It has been replaced by a just as obnoxious chain, Senor Frogs.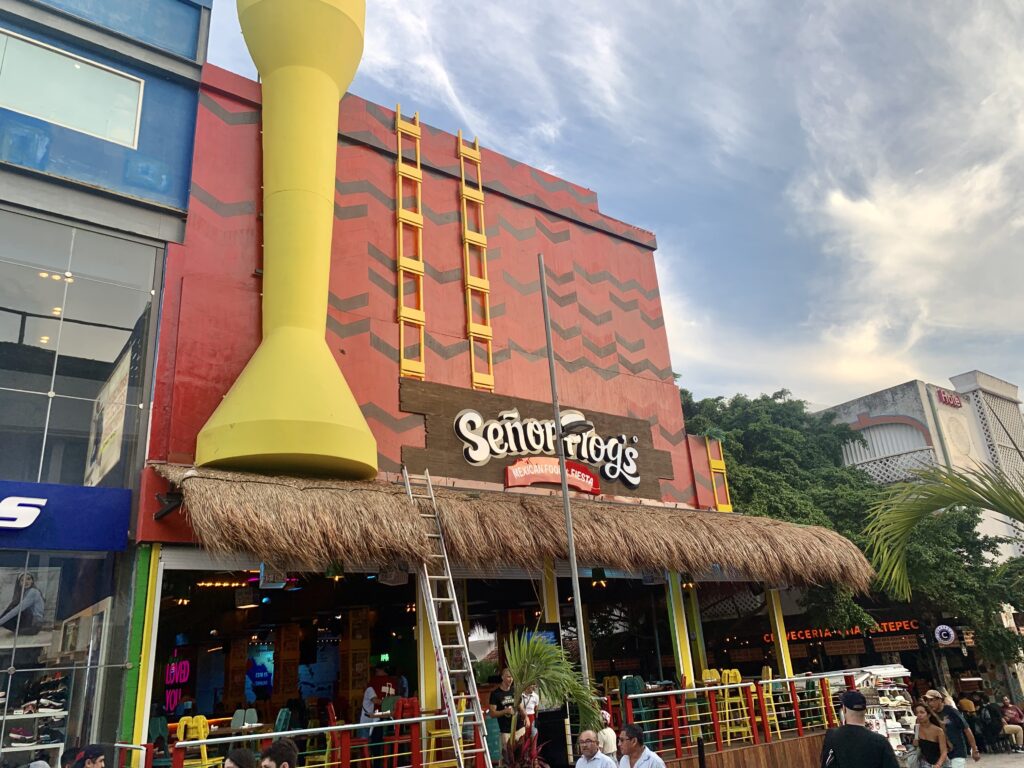 8. For a few years this restaurant stuck it out at the far end of the center of town. It was known for BBQ and was well liked, it just did not get the foot traffic it needed to survive. It has closed. This is at CTM Avenue and 5th Avenue.
9. A new restaurant that is getting a lot of attention is India Jones. This is a catchy name for an Indian restaurant. The owners are direct from India and even brought two tandoori ovens to a make sure the authentic taste of Indian cuisine is preserved. For residents of Playa, you often crave some of the more exotic flavors since some of these might not be well represented. India Jones is on the second floor of the Yucatan Resort on 5th Avenue between 30th and 32nd streets.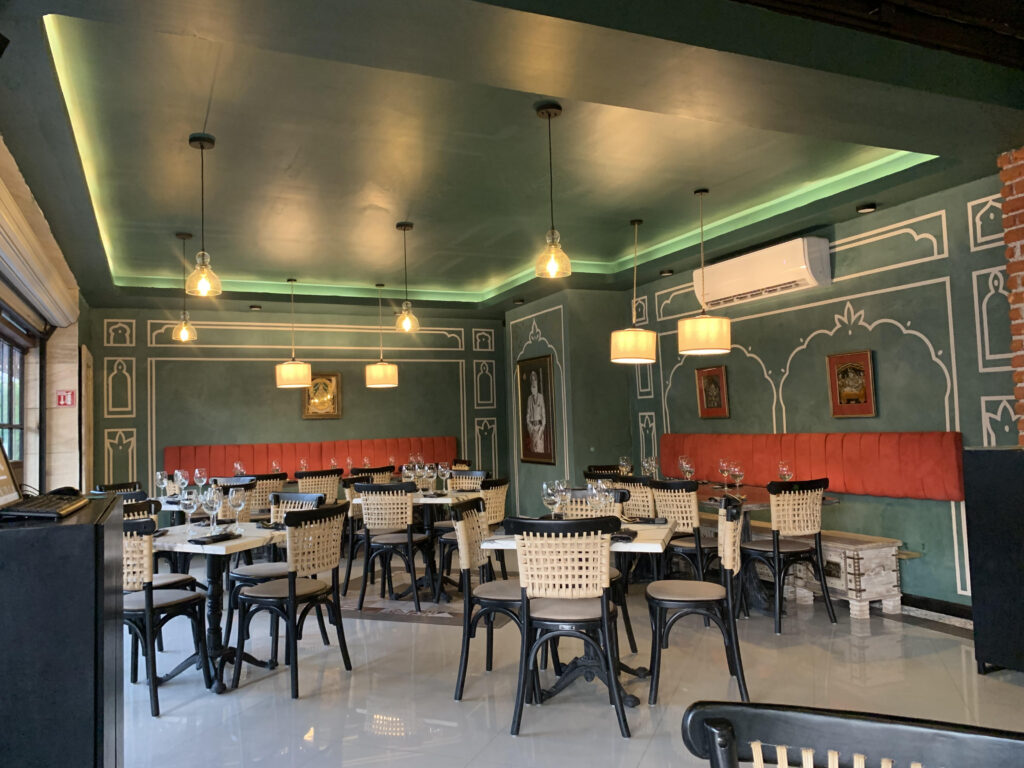 10. This popular BBQ restaurant at CTM and 5th has closed. It had a good run, but not a lot of foot traffic on this end of 5th.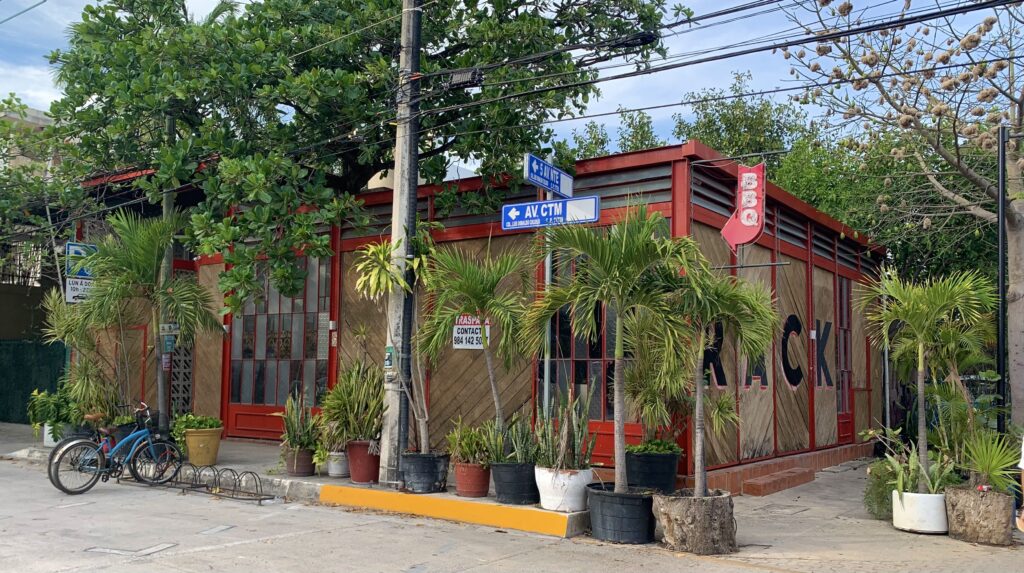 11. Nicoletta is a new restaurant between 12th and 14th Streets. It is getting good reviews, but this is also a location that gets high turnover. There has already been a failed restaurant and coffee\bar that once existed here.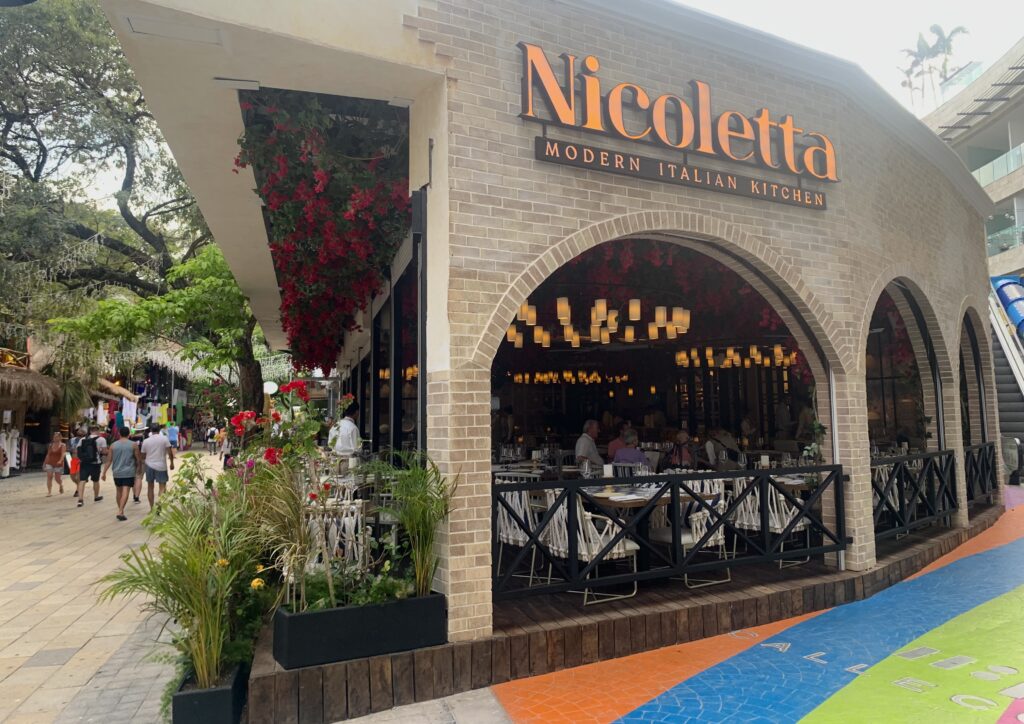 12. Another corner of Playa that is always changing is the corner of 5th Avenue and 10th Street. On the Northeast corner there have already been a slew of restaurants like Sur. All have come and gone and now another one has come. The new restaurant is Aristeo and modern take on Mexican cuisine.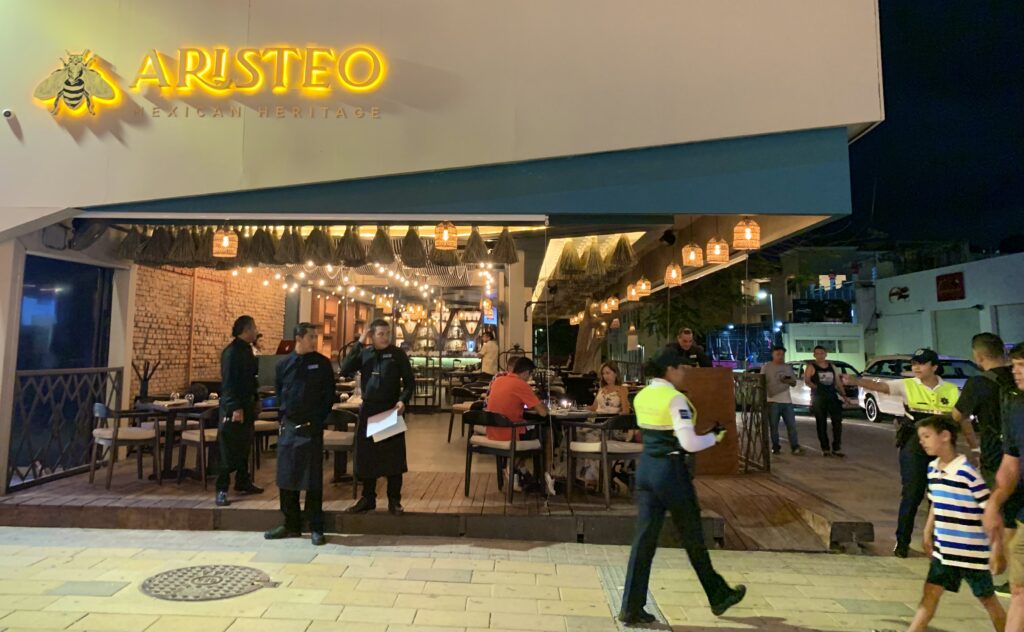 13. Here are two new restaurants on 5th Avenue just before CTM Avenue. Not only are these two healthy eating. It also shows how 5th Avenue keeps growing north. We remember when people did not walk past 40th Street. Now people walk to CTM or further up 5th Avenue.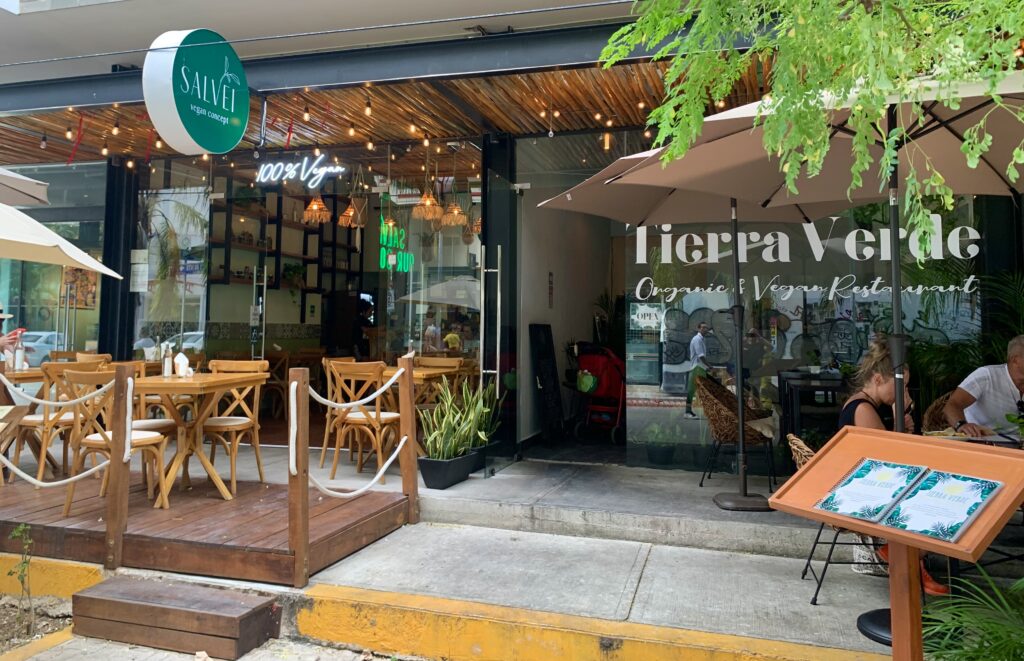 In other news around Playa Del Carmen….
14. Bovinos Steakhouse gets a makeover. This steak restaurant was one of the best when it opened but know has some stiff competition from the new places opening. A little remodel does give this exterior a new look. Too bad most people sit inside to be close to the buffet and get served by the roving waiters with different cuts of meat.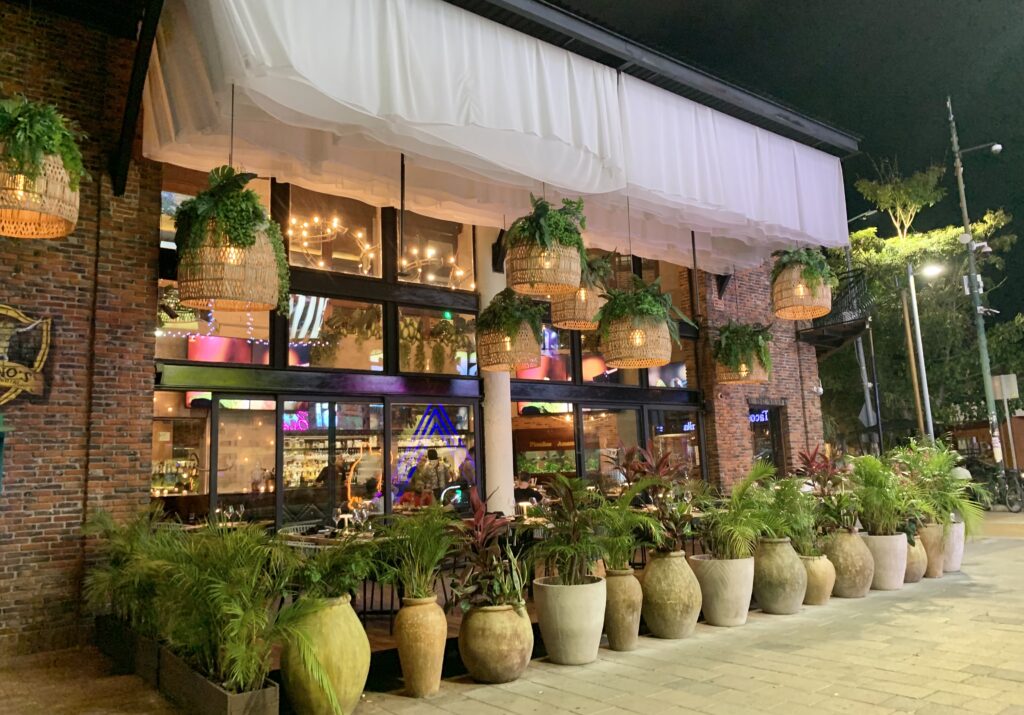 15. Another restaurant makeover happened at La Ceiba Restaurant at Dac Market. This is a popular restaurant that offers healthy food. The restaurant is next to a busy street, so the new shutters make it a little nicer.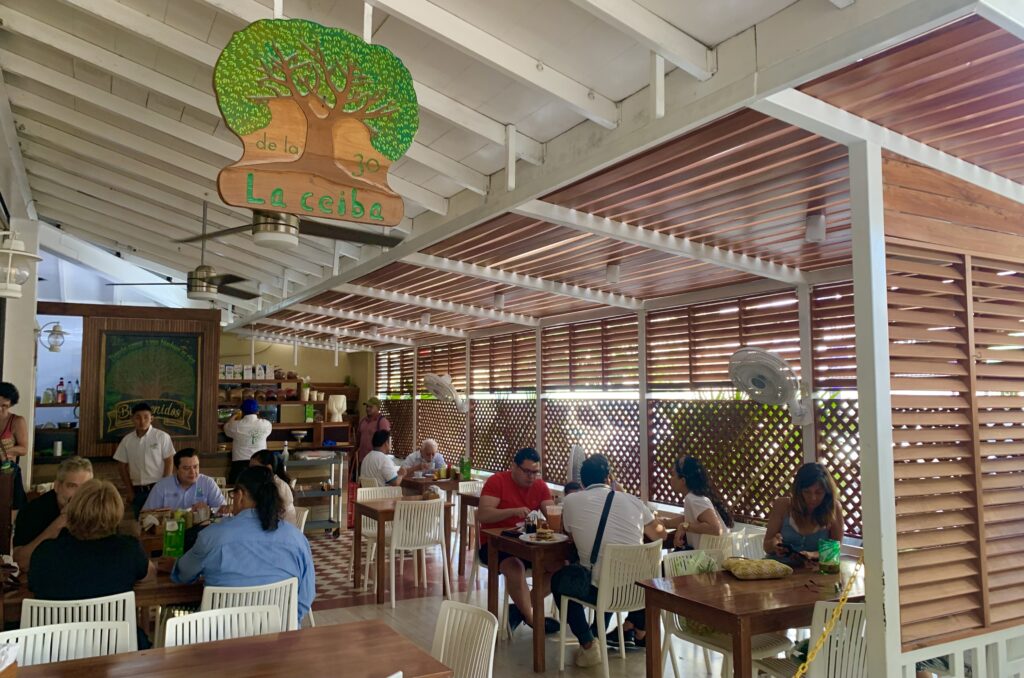 16. More shopping for alcohol! La Europea opens a big store in Paseo De Carmen. You can find this in our guide to where to buy beer and liquor in Playa Del Carmen.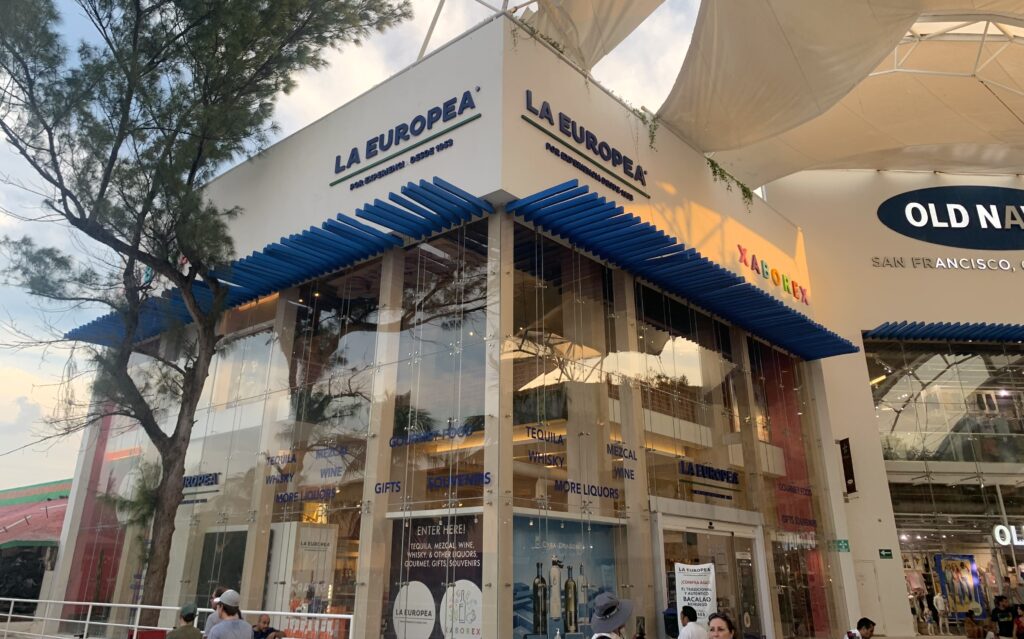 Conclusion
Thanks for reading our update on Playa Del Carmen and everything that has changed recently. We hope you get to come soon and visit to see the new things and enjoy some of the new restaurants and changes. Stay tuned, many more changes coming.