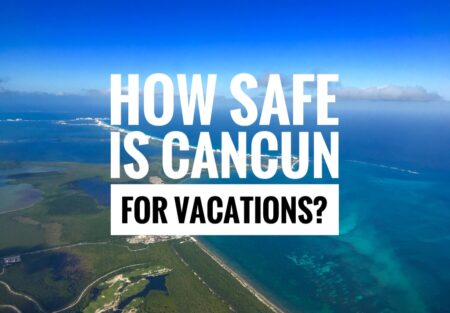 Is Cancun Safe to Visit?
If you are thinking of heading to Cancun for a vacation, you might ask yourself if Cancun is safe. Some hear news about problems in Mexico and even news about crime in Cancun. Does this affect tourists? Is this something that should make you change your plans?
The short answer is you do not have much to worry about. There are millions of tourists that come annually to the area and have a very safe vacation. There are a few areas where you can have an extra watchful eye. We will talk about these areas in this article. It is important to note that we update our articles frequently for changing information, so visitors can be keep abreast of current events and conditions.
One of the most important things to note is the layout of Cancun itself. We will fist talk about this in regard to safety.
What are the areas of Cancun like?
The first thing to look at is how Cancun is laid out. Unlike many cities tourists visit, Cancun is a divided city. It is divided in the sense that it has two main areas for tourists that are almost 100% separated geographically from the rest of the city. The Hotel Zone of Cancun and the newly developed Playa Mujeres areas are where most people will be booking a hotel. Most tourists stay in these areas with not too much interaction with the rest of the city.
Why is this? Well, when Cancun was developed, the thin strip of land that curved off the coast with its prime beaches was perfect for hotels. The downtown developed into a perfunctory city where residents and businesses are. North of the downtown is now called Playa Mujeres. It has developed into a second Hotel Zone, which is slightly removed from the downtown area.
It is important to know this because the main areas where tourists are, is mainly dedicated to tourism and very safe. Resort properties are also very safe places with multiple layers of security. But what about going around Cancun to other areas? We will talk about this next.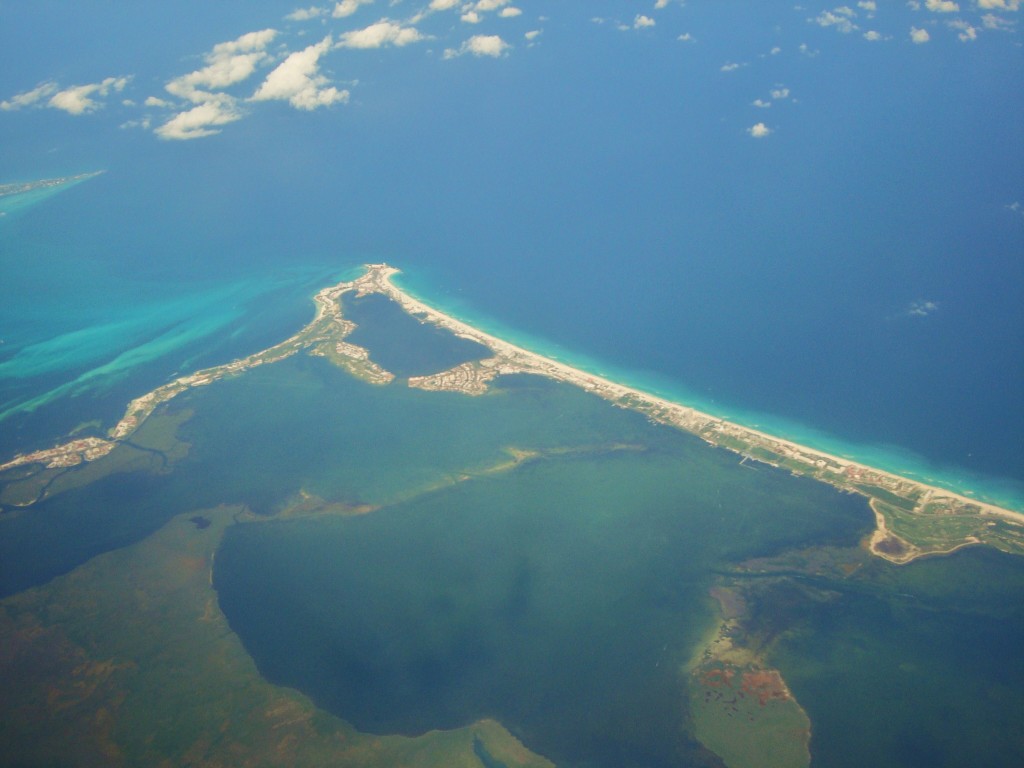 Is Cancun a safe for tourists?
The last count of the population of Cancun in 2020 was around 887,797 people. It has continued to grow in size and any city with a sizable population will have its issues. One of the issues facing Cancun is the fact it constantly attracts people from other parts of Mexico looking for work. This has created a relatively new population and less of a tight nit community. It also has attracted people looking for work and making money. Because work is hard and often hard to come by, people look for sources of money in more lucrative ways.
Because Cancun attracts a lot of visitors looking to have a good time, the market for drugs is there. Whenever there is demand, there is supply. And when there is supply, there are different groups all looking for a piece of it. This is where most of the crime comes from. Crime is not targeted at tourists, but rather between groups. This is an important factor to consider. That is why when you hear news reports, it is important to put them in context.
What about the news I hear about Cancun?
There are local and international news reports that focus on crime and violence in Cancun. There are violent crimes that happen in Cancun, this is a fact. These tend to spike when there is a power struggle between criminal organizations. Most crimes do NOT happen in the tourist zone (also known as the Hotel Zone and Playa Mujeres) and are NOT targeted at tourists.
There are also a few things to consider. Mexico in general, gets a bad reputation for crime. Even though most of the country has similar crime statistics as other places, often it is a popular topic in the news. Mexico is also a very large country. If placed on the top of Europe, it would almost cover it. So, being a large country there are parts that have higher crime rates than others. Some of the news reports are for parts of Mexico that are very far away from Cancun and the Riviera Maya.
It is important to know what is going on in the news and everyone hopes that crime will go down each year. It is also important to know the context and motives behind the crime. Random crime is rare in Cancun and most tourists feel very safe while visiting.
What dangers or things are there to look out for in Cancun?
Going to any new place or another country will open you to new situations and circumstances that are different for you. Here are some of the things that can keep your trip safe to Cancun.
Nightclubs and going out in Cancun
Going out in Cancun and be a lot of fun! Depending on where you stay, your resort might have a club or you might go to one of the nightclubs in the Hotel Zone. Is Cancun safe for nightlife and going out? In general, it is very safe. Most locals want tourists to enjoy their time in Mexico and they are treated like guests.
The biggest problems are getting dehydrated, drunk or taking drugs where you end up doing something that affects public safety. Some clubs have open bars and this promotes consuming a lot of alcohol. What some people don't recognize is the fact that alcohol affects you differently in the climate of Cancun. The heat and being tired from traveling can all affect more when drinking. Weekly, tourists go to the hospital because they drank too much. Keep yourself safe and know when to say when.
Meeting people in clubs
Another cautionary note to mention is dealing with prostitutes, especially while intoxicated or on drugs. This opens you up to theft, as is common in many places in the world. Bars and clubs can be spots where people are offered services of prostitutes. Sometimes this may start with a flirtatious person that suggest you go back to your hotel. You might even think it is just a person interested in you. Keep your wits about you and guard up so you can enjoy your time in Mexico.
The golden rule is most problems can be avoided if people drink moderately and don't take drugs. Going out with friends and letting people know where you are is a good tip we have for you. Keep your cell phone with you and make sure you can use it in Mexico.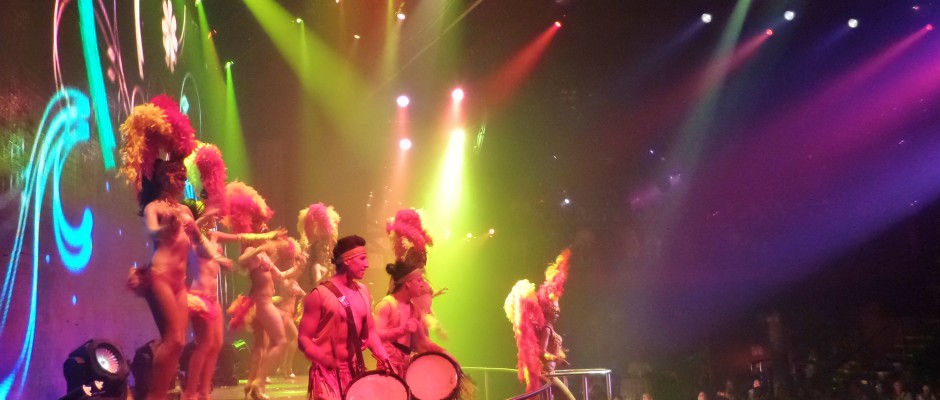 Going out safely in the downtown of Cancun
Clubs and bars in the downtown of Cancun or other local areas are a little different in terms of safety. For most people they are satisfied with going out in the Hotel Zone. However, some might venture into the center of Cancun to go out. This might be more attractive for people looking exclusively for a gay club or bar (see our Cancun gay guide here). While most downtown bars and clubs are not considered very dangerous, there are more possibilities to be pickpocketed or targeted by taxis to charge more to drunk patrons.
Going out in Cancun is fun and can be an enjoyable activity. With just some caution and knowledge of the area, you can have a safe time in Cancun.
Hotel and Resort safety
We will say that most all the resorts in the Cancun Hotel Zone are very safe. Hotels consider guest safety to be of utmost importance. Here are a few tips to consider to make your trip to Cancun safer.
Slip and fall at hotels
Most accidents happen when pools, wet floors and drinking are combined. It is surprising how many people fall on vacation. Hotels try very hard to have safe surfaces for guests. Often a fall requires going to an in house doctor. This can be costly and of course cost you some enjoyment of your vacation. Be safe and don't roughhouse to show off too much where you can injure yourself.
Having travel insurance is not a bad idea. Hospitals in Mexico do require a form of payment first before treatment. In case of an emergency, it is good to be prepared.
Theft from your hotel room
As with most tourist destinations, theft from rooms happens and there is not much you can do about it AFTER it happens. So here is what you can do about it BEFORE so it may not happen. Theft is not a big issue in Cancun, but it does not hurt to adhere to these tips.
Keep organized, you may be missing things because you brought so much stuff and spread it all over the place that you cannot find anything.
Check the windows to see if they are locked when you check in. Often cleaning crews will open windows while cleaning and leave them unlocked.
You can request maid service only when you need it. Having people come into your room everyday increases your risk. Do you really need your bed made or towels changed everyday? Not only are you saving energy and the environment, you are also saving work from people that work hard each day serving the tourist trade. Perhaps just catch the maid service in the hall and ask for new towels if you need them rather than have them come in and replace them. Use the do not disturb sign when you don't want maid service or tell the maids in the hall.
Use the safe. It is there for your valuables. If your room does not have one, lock your suitcases, this lowers your risk of having items taken.
Be courteous and polite to staff. We should all do this anyways, but having a good relationship with people even if only for a few days, it can go a long way and gain you more respect. People are less likely to steal from you when you are know from being nice, not always, but it helps.
Security at large hotels for theft prevention
It should be noted that if you stay at a large resort, they are looking out for you. Many people don't realize just how much security is going on while you are lounging by the pool. This is an advantage of staying at a large resort as opposed to some smaller hotels.
Often at employee entrances, everyone has to show ID, and when leaving go through metal detectors, open purses and no outside guest are allowed in. Security cameras are all around even if you do not see them. Resorts are very strict on outside guest or even staff in guest rooms or near them if their job does not entail it. All of this helps reduce issues, but still being alert helps go even further.
It is good to know that large resorts have this security in place and if something goes missing, you should report it as soon as you can, because security can see what they do. With decent security in place at resorts, larger items are very hard to steal. It is the small things that you should keep with you or locked up in a safe.
Driving in Cancun
We know many people coming to the area will only be staying at the hotel and perhaps going on a tour that provides transportation. So most tourists are not going to be driving in the area. However, those that decide to rent a car and drive, here are a few tips for you so you can have a safe time.
Make sure when you rent a car you have liability insurance. If you have a serious accident the police will hold you until your insurance company can prove they will cover you. Most car rental agencies will try to have you buy liability coverage in Mexico. In general, this is a good idea instead of relying on your credit card to cover you.
There are police checkpoints in Mexico. These are to provide safety for all drivers. They are looking for drunk drivers, cars that are not safe, and people driving with no license. It can be intimidating, but this is common in Mexico. Most of the time you are not stopped, but if you are, be courteous and have your ID and papers for inspection.
See our guide to driving in the Riviera Maya for more details.
Resources if you get into trouble in Cancun
For citizens of other countries, if you lose your passport, end up in jail or have an emergency, it is good to contact your Embassy, Consulate or Consular agency. All three of these functions as an arm of your government in Mexico. While not all problems can be directly handled, they can give you good direction for help. It is also good for them to hear about the problems of their citizen because they meet regularly with authorities to make sure things are safe for visitors.
For US citizens, there is a Consular Agency in Cancun. Details can be found here on the official government website.
For Canadian citizens, there is a Consular Agency in Cancun. For more details see the official website here.
And for British visitors there is a British Consulate General in Cancun.
Other Cancun Guides from us for your vacation
We want everyone that visits the area to feel safe and have a great time! We work hard to have up-to-date guides for visitors and have information on everything you might need. Below are some of the guides you can find on our website for your vacation to Cancun.
Cancun Weather
Want to know what the weather in Cancun is generally like during the seasons? See our article in the link.
Best day trips and tours from Cancun
If you are looking for the best tours and things to do while in Cancun, see our article here.
How to get from the Cancun Airport to your hotel
The Hotel Zone is about 20 to 30 minutes from the Cancun Airport. The best way to get from the Cancun Airport to the Hotel Zone is a private transfer. Tip: You get a discount booking a round trip, something that you cannot get with a taxi. You can check prices and book below.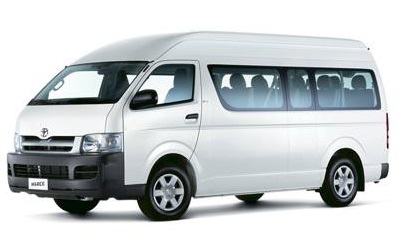 Visiting the Mayan Museum in the Hotel Zone
There is an excellent Mayan museum in the Hotel Zone that explains the history of the area. This will give you something cultural to do on your holiday to the area.
Thank you for reading our guide on safety in Cancun. We hope you enjoy a vacation to the area and have a safe trip. If you have any questions or comments, let us know below. We love to hear from our readers.
We also have a guide to safety in Playa Del Carmen if you are going there on vacation.