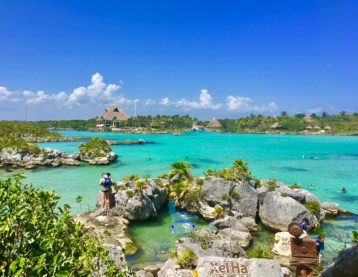 Top Cancun excursions you can go on
For most visitors to Cancun, Mexico you will be staying in the Hotel Zone. Here there are large resorts and for the most part you will be spending time there. But usually everyone wants to get out for a day or two and take in some sights. So what Cancun excursions are good to go on? What daytrips are easy to go take what is worthwhile? In this guide we will tell you about some of the popular daytrips and activities that you can go on.
Map of Cancun Excursions in the Riviera Maya and beyond
We hope this map helps you see where some of these places are that you can enjoy visiting from Cancun.
Eco Park excursions from Cancun
These are some of the most popular Cancun excursions to go on. Most of these parks are large and well laid out. What most tour sellers do not tell you is how far they are or what options you have for transportation. Here are some great tips on saving money and how to best arrange your excursion.
Tip: Booking any of these in advance can save you 10-15% off the ticket price. The links to reserve will take you to the official website and you can book tickets. All of these allow you to move the date in advance if the weather looks bad on the day you booked.
Tip: All of the below options can have transportation included in your tickets when you go to reserve. This makes it easy to visit them.
Xoximilco
Xoximilco (So-she-mil-co) is a nighttime excursion that is just south of Cancun. This is a dinner show on special boats that are steered through canals. This will give you at very Mexican experience and nothing you can find anywhere else except in Mexico City, where the original area is.
This excursion is great if you want a fun night out with dinner, dancing and music. It is also just outside of Cancun so it makes for an easy excursion.

For more about what Xoximilco is like including our video, see our article here.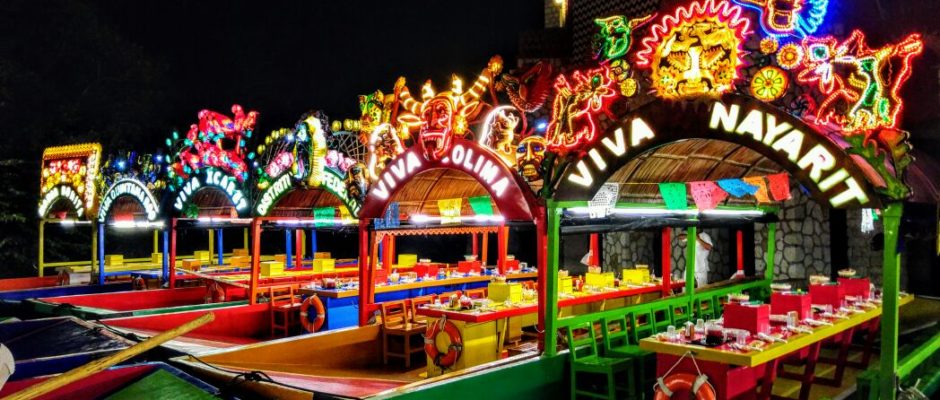 Xenotes Park
If you want to see a more natural side of the Riviera Maya and visit some cenotes, this Cancun excursion will be for you. This park is more laid back and not that crowded. See our video ad article here about visiting Xenotes Park

Xavage Park near Cancun
This is the newest and more extreme adventure park you can visit. At Xavage you can go white water rafting, fly through the air on a special zip line, cross obstacle courses, drive monster vehicles and more! See our video review for what it is like. If you like what you see, you can pre book tickets below.

Xplor Park
For adventure junkies this park is for you! This is the best park for zip lines and adventure in Mexico! There are two routes of zip lines, jungle driving, swimming in underground rivers, and paddling boats through caves. This park is open Monday-Saturday and access is during the day. To read more about Xplor, you can see our article here.

Xcaret Park
Xcaret Park is the largest of all the parks. This park is about animals, Mexican culture, shows, and lots of things to see! This park is good for all ages. At the end of the day there is a two hour grand show that has hundreds of participants. This is one of the most popular Cancun excursions. Xcaret Park is very well designed and people love visiting it. To read more about Xcaret, see our article here.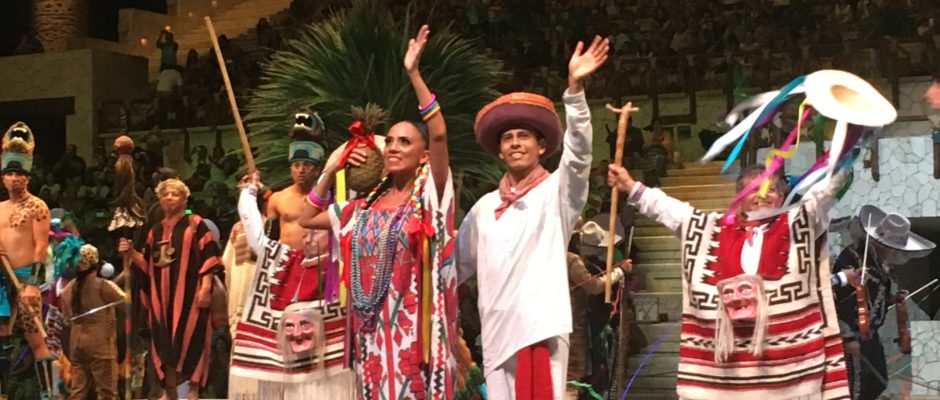 Xenses Park
Xenses Park is all about fooling your senses. This is a smaller park and also more of a half day excursion. It does appeal to younger children and adults as well. There are a lot of fun activities and things that will have you looking at things a little different. Xenses Park is open Monday-Saturday. To read more about Xenses and see our video, see our article here.

Xel Ha Park
Xel Ha is all about snorkeling and swimming in an inlet that is next to the ocean. The location is spectacular and there is so much to do and see here that you could come here several times just to see everything. This park is open from 8:30am-6:00pm daily. All meal at buffets are included and drinks including alcoholic drinks. To read more about Xel Ha and see our video, see our article here.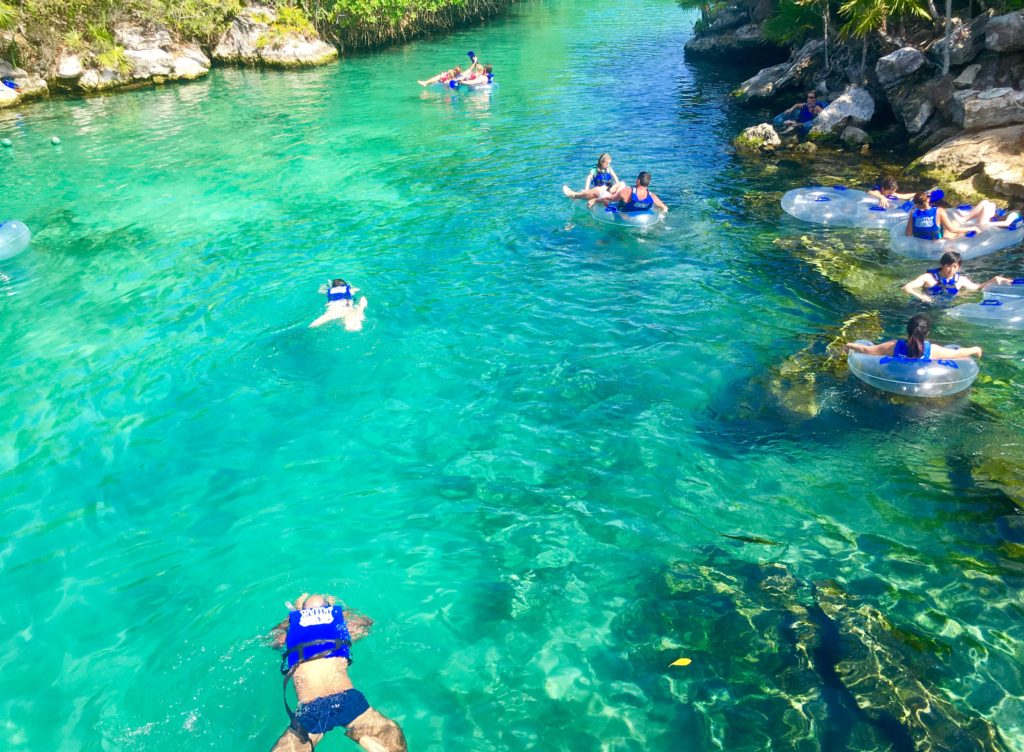 Visit Chichen Itza from Cancun
Since usually visitors to Cancun like to visit Chichen Itza Mayan ruins, here are two good bus options for taking you there. There are a few difference and we have videos of both tours so you can see what they are like. Tip: Booking both of these tours 7-21 days in advance will save between 10%-15%.
Xichen Clasico excursion to Chichen Itza
This tour will pick you up and take you the Mayan heart of the peninsula. On this tour you will get to visit the world famous Chichen Itza ruins and then jump in to Cenote Il Kil if you like. To see more about this tour , see our article here with video.

Xichen Deluxe excursion to Chichen Itza
Of these two tours to Chichen Itza this one offers a few more luxuries. One of the main differences is the lunch stop in Valladolid where you have a large buffet of regional foods while you enjoy the atmosphere of an old colonial home. To see more of what the Xichen Deluxe tour is like see our article and video here.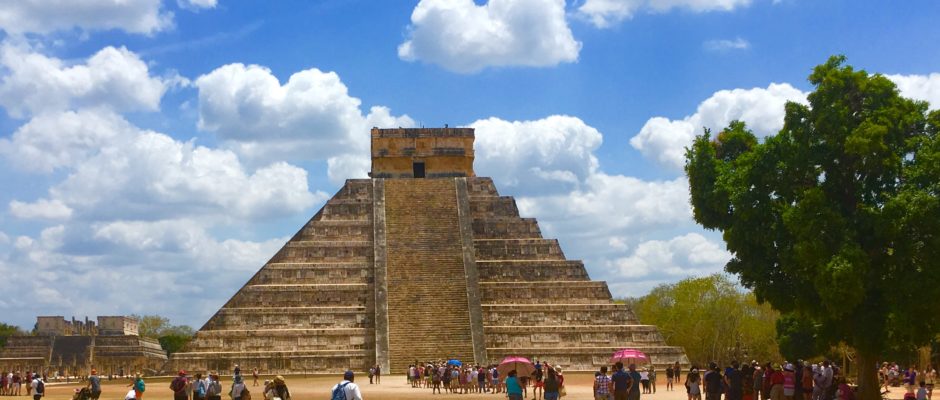 Excursions that are in the Hotel Zone in Cancun
Lets start with excursions that are in the Hotel Zone itself. These are things that are close by or leave from the Hotel Zone.
Roundtrip excursion from your hotel for shopping and sightseeing
On this Cancun excursion you can hop on an off the bus at 13 points of interest. This is one of the cheapest ways to get around Cancun and visit some spots. The Turibus runs from 12:00 noon until 8:30pm daily. The price is $17 USD for adults and $9 USD for children. Just look for the Turibus signs for stops. They are through the hotel zone and at the ADO station in the downtown.

Scenic Tower in Cancun
If you go to any of the Xcaret Parks (Xcaret, Xenotes, Xenses, Xoximilco, Xplor, Xichen Tour, and Xel Ha) and keep your wristband, you can visit the Scenic Tower for free! This is a nice way to see Cancun and the Hotel Zone from about 80 meters height. The tower is at km 4.5. The normal cost is $15 for adults. Open 9:00am-9:00pm daily.
Visit Isla Mujeres and go snorkeling from Cancun
Isla Mujeres is a small island off the coast from Cancun. There are ferries from both the Hotel Zone and Puerto Juarez in downtown Cancun. The ferry ride is easy and it lets you off in the small town on the north end of the Island. Here there are local guides that will take you to the national park for snorkeling just off the coast. For more about snorkeling in Isla Mujeres, see our article here.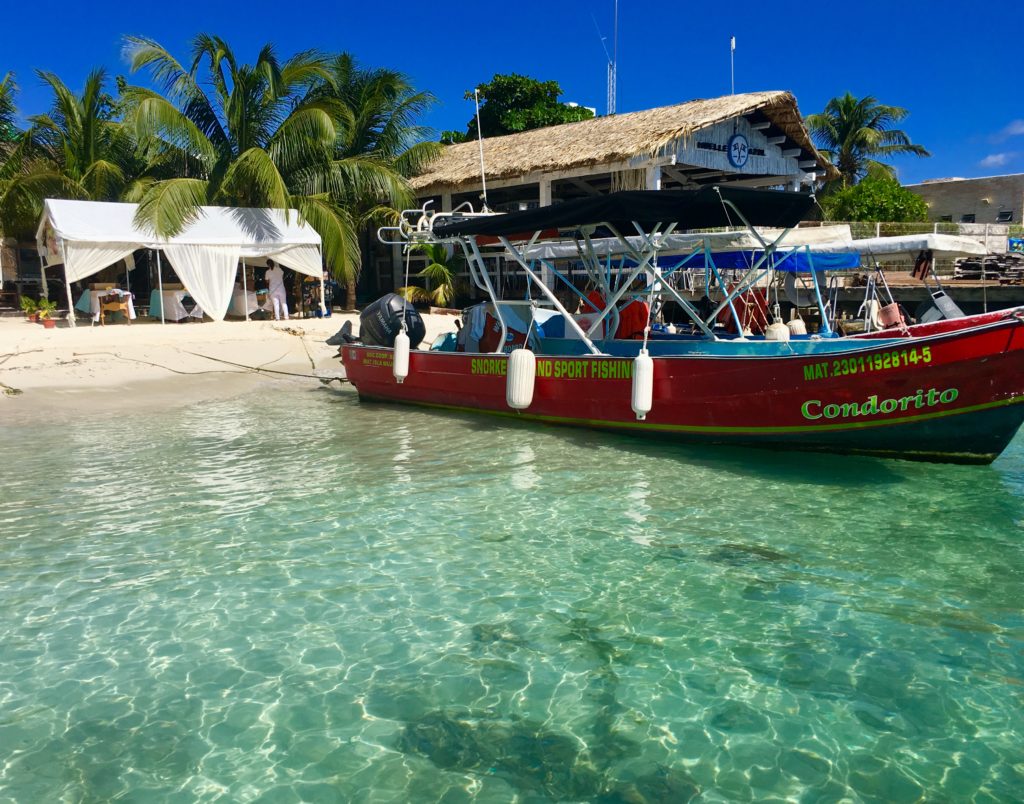 Pirate Cruise excursion
If you have younger children you might want to treat them to an adventure on the high seas. These cruise excursions go out at 6:30pm where you can enjoy the setting sun and some time looking out over the ocean, Cancun and Isla Mujeres.
Jolly Roger Pirate cruise and dinner excursion
This pirate style cruise includes dinner, entertainment and drinks. The excursion is about 3 hours. For adults this excursion is $95-110 USD. Pier tax and transport from your hotel is extra.
Captain Hook Pirate cruise and dinner
This is another option for a pirate style dinner cruise. This excursion includes dinner cruise, show, and open bar. This tour is also about 3 hour. Prices range according to your menu options and are from $65-95 USD. There is port tax and transportation from your hotel available at extra cost.

Mundo Mayan Museum
If you have an interest in the Mayan culture, this museum is done well and is a nice collection. The museum houses one of the most significant archaeological collections of the Maya culture of the country. There are important pieces of the State of Quintana Roo, but also a selection of emblematic pieces from the sites of Palenque, Chichén Itzá, and Comalcalco, among other Mayan ruin sites.
The museum is open from 9:00am-6:00pm Tuesday-Sunday. Closed Mondays. The cost is 70 pesos. The museum is at KM 16.5 on the southern end of the Hotel Zone. For more about visiting this museum see our article here.
Coco Bongo Show and Disco
Hotels in Cancun don't always have active clubs or nightlife so people like to go out. Coco Bongo is the largest show and nightclub to go out to. The show starts late evening and goes for about 4 hours of nonstop music, shows and action.
This excursion if great if you want a late night out with drinking, dancing and entertainment. This is an adult only club. You can book tickets below to the club. For more of what this club is like you can see our article about the Coco Bongo in Playa Del Carmen with video. The two clubs are almost identical.
The entrance comes with open bar for $75 USD.

Catamaran Excursions to Isla Mujeres
If you like getting out on the turquoise water and relaxing with some drinks, these two options for catamarans are good for that.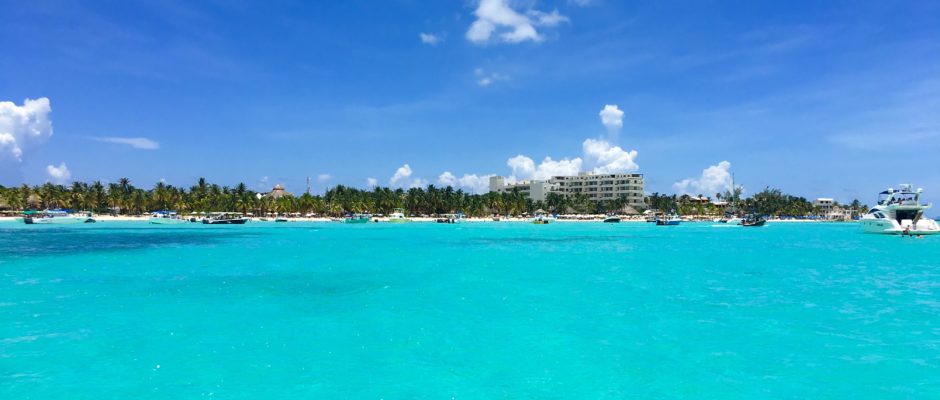 Dancer Cruise excursion to Isla Mujeres
This is one option fom taking a catamaran tour over to Isla Mujeres. Most popular is probably the open bar while you sail. You also have an option to snorkel and have 1.5 hours to walk around the small town on the north end of Isla Mujeres. All options include lunch and open bar. The basic excursion cost $62 USD. If you want the cruise and snorkeling is $75 USD. If you want the all inclusive with tour on Isla Mujeres and golf cart rental it is $87 USD. These prices do not include port tax and transportation from your hotel.

Catamaran excursion to Isla Mujeres #2
This catamaran tour take you to Isla Mujeres as well but there are a few differences. On this tour you get open bar, snorkeling, and you will stop on Isla Mujeres. Your lunch will be on Isla Mujeres at a beach club. This Cancun excursion is about 7 hours long. The base cost is $82 USD. If you want to add transportation it is $94 USD. You can also add on transportation from resorts south of Cancun as well. Pier tax is not included.

Transportation from the Cancun Airport
If you are coming to Cancun you might need transportation to your hotel. The Cancun Airport is about 20-50 minutes from most hotels in the Cancun area. Private transfers are better than taxis plus you get a discount when you book roundtrip. See our recommended and easy transportation option for you here. This is also our most recommended transportation for 2020.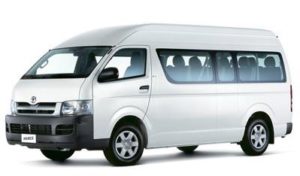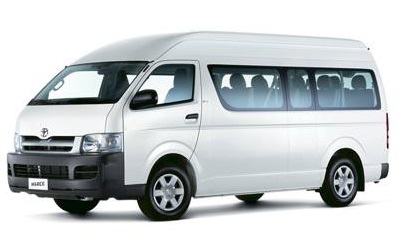 We hope you have a great vacation in Cancun and the Riviera Maya. We also hope that this list of Cancun excursions helps you find somethings that you will enjoy doing. If you have any questions or comments, let us know below.