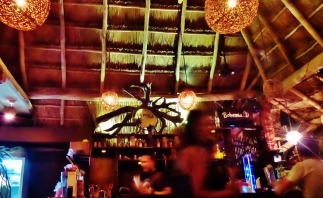 Do you want a very warm cozy feeling place that is a both very "Playa" and very "Mexican" at the same time? La Perla Pixan Cuisine and Mezcal Store has been in Playa for a few years now and established because it offers something unique and has good food. We can imagine that the creators know Playa Del Carmen well and have created this fusion of  what old Playa was and what new Playa can be, creative individual restaurants that are fun to go to. It is also a fusion of traditional and reginal Mexican cooking and Mezcal culture.
The palapa roof and good décor make this place feel local. The place can get crowded and seating is limited. Seating is casual and family style. In fact many things are casual here but that is just part of the charm. It can be reminiscent of a Mexican movie set at a rural restaurant or a 1920's Parisian night spot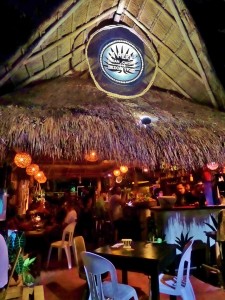 Mezcals are well represented and they offer mixed drinks as well. Try the mezcal with tamarind mixed drink, you wont find this many other places. They also have pulques and Pox liquor from Chiapis.
The Food at La Perla Pixan Cuisine and Mezcal Store
The foos simply put is excellent! This is a must go to restaurant when in Playa Del Carmen. They mix traditional recipes from all over Mexico and serve it in there own special way. It is less about presentation and more about hearty flavors and appreciation of the rich food culture in Mexico. They do a great job of bring taste from many areas of Mexico to their menu and even finding the traditional ingredients.  It is small portions though so keep that in mind when you are ordering. Make sure you end your meal with their version of cheesecake with, you guessed it, mezcal in it.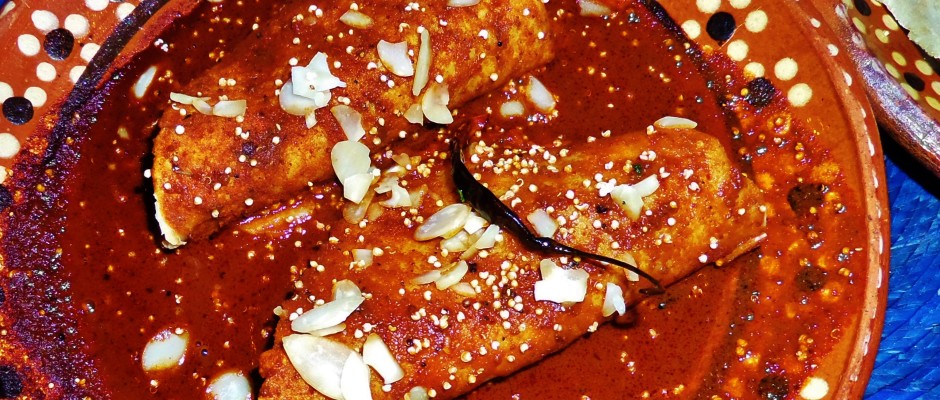 Make sure you also come here for lunch. This place made our Best Lunch Deals in Playa list becasue they offer a special menu of the day. Below are some photos of the lunch here. Not only do they have handmade tortillas they also offer a soup, main plate, drink and dessert.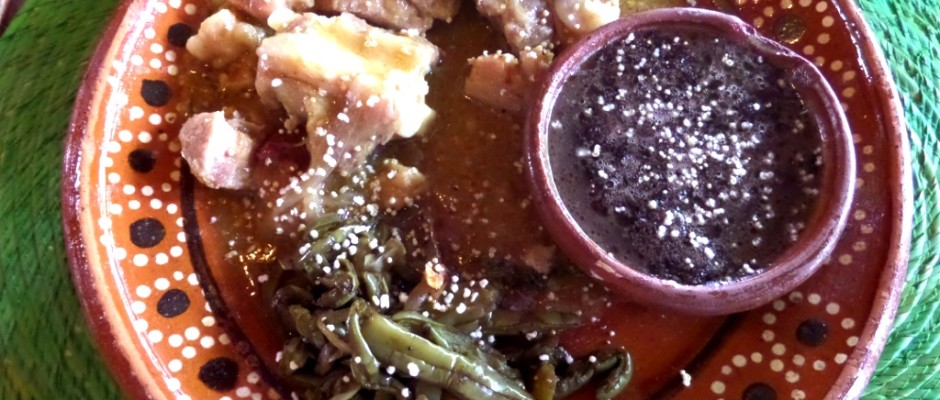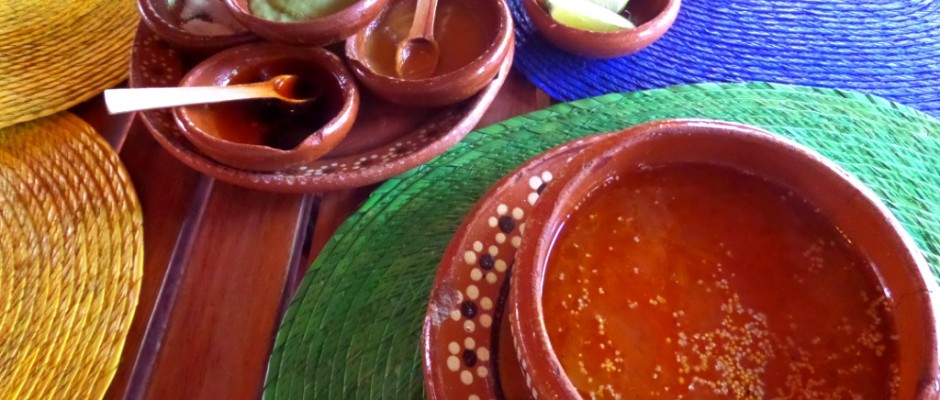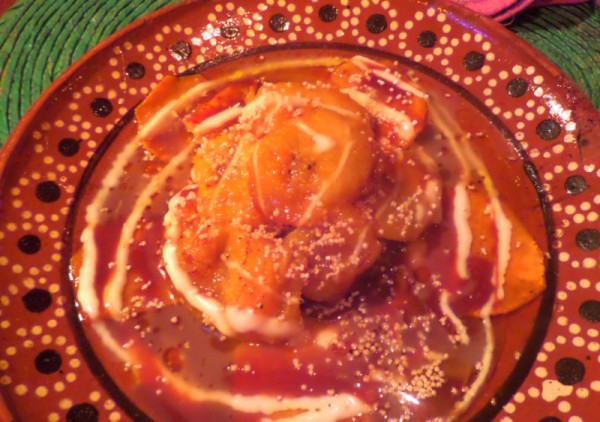 Hours
Closed Mondays
Tuesdays-Sunday 8:00am-12:00midnight
Location
La Perla is tucked nicely on a side street off upper 5th Avenue on 34th St between 5th Avenue and 10th Avenue.

Have you eaten at this restaurant? What did you think? We would love to hear from you in the comment box below.