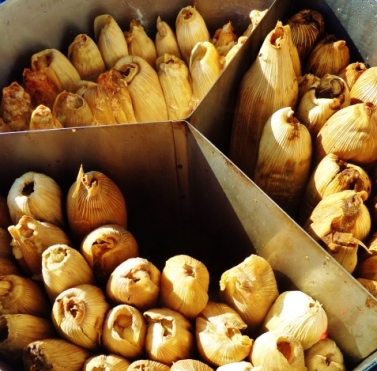 Tamales have been around for thousands of years and can be found in modern Playa Del Carmen. Here is a little history and more about where to find them.
Tamales in Playa Del Carmen
The word tamale comes from the Nahuatl word "tamalii" which means "wrapped food." They can be wrapped in corn husk or in banana leafs. This wrapped food makes them easy to take with you and it is like opening a present with a nice surprise inside. The tamale is made of a corn dough called masa and filled with different ingredients. It is then steamed for hours and then when ready to eat, you can put salsa on it if you like. Because these are labor intensive to make, tamales have become a food served at celebrations or other special occasions. It is also not something that you want to make for a just a few people, so it is a treat that these are homemade and sold to all that want some tamales.
We once made tamales with a family and it was a whole afternoon process, but that is part of the fun, bonding and socializing while making a delicious food. Below are two photos of the tamales we made with a family. They were not as easy to make and it was not easy to tie them up as well, so we have even more respect for the ones sold here in Playa Del Carmen.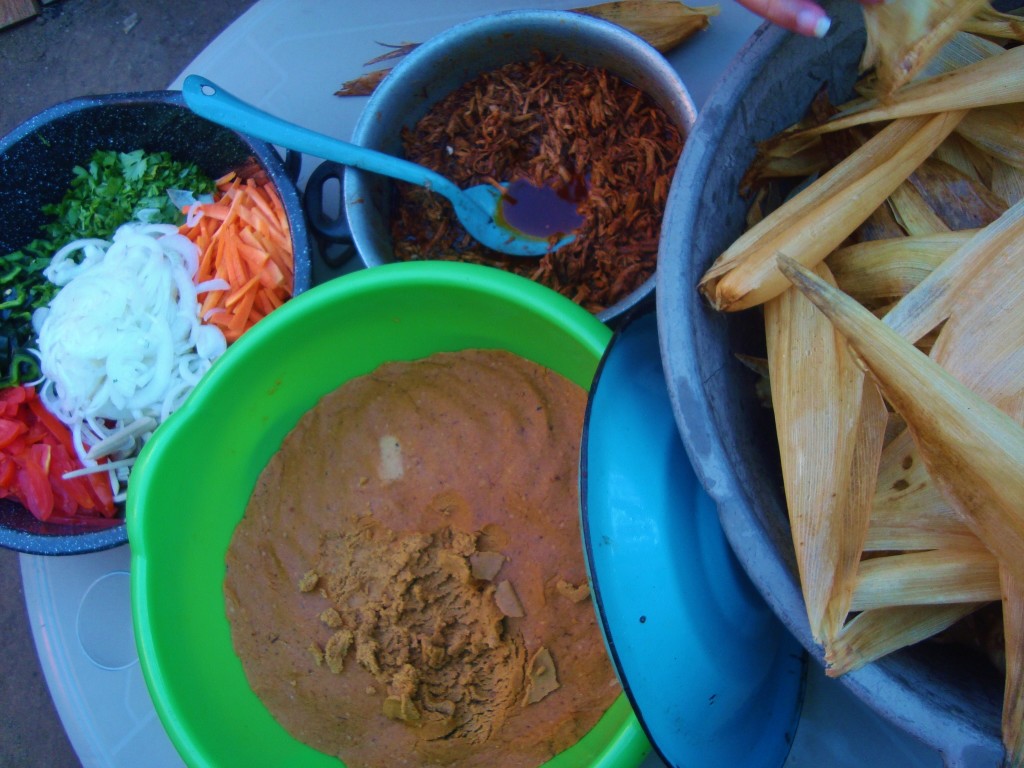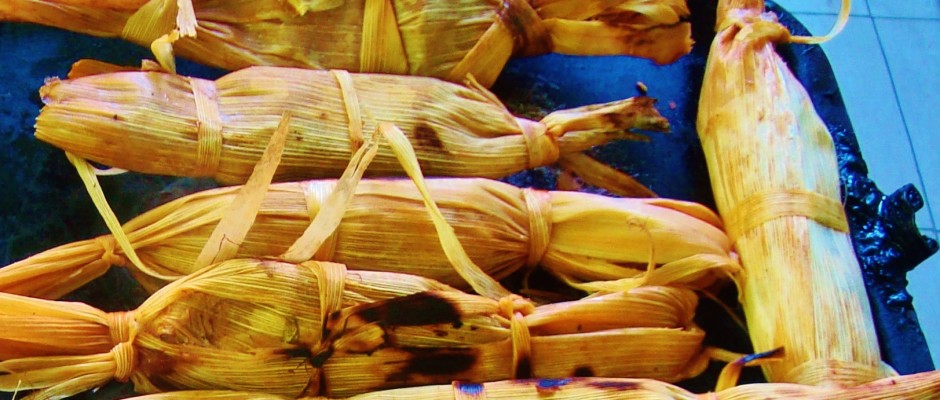 Where to find tamales in Playa Del Carmen
This ancient food can be found on a street corner in modern Playa Del Carmen today (see photo below). The location is on 30th Avenue and 12Bis St. It is across from AKI supermarket near Mega supermarket.
Each day they are on a street corner with the big pots of 5 different tamales. They sell hundreds of tamales from the early afternoon until about 1:00am.
The sweet corn tamales are excellent. We highly recommend them. They also have a sweat tamale with strawberries (pictured below). The tamales are between 20 and 30 pesos each. They also have salsa for your tamales. It is excellent salsa with just a kick of spice, so if you are getting it to go and they don't give you some, ask for it. It is a red salsa.
Remember, this is an art form and they have pretty much perfected it. It is easy to make them too dry and they fall apart but these tamales are moist and delicious.
Have you tried these tamales? Let us know in the comments below. We would love to hear from you!
If you like finding out about local places and real Mexican food you might like to read our articles on enchiladas or kibis and panuchos and also where to find great salbutes in Playa Del Carmen. If you are wondering what Mayan food is like you can also read our article here.