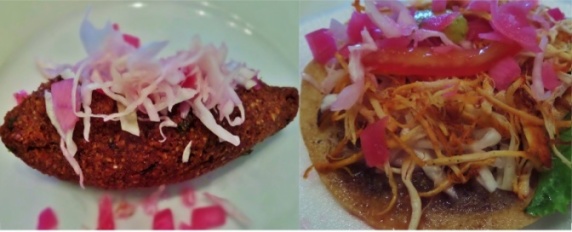 Food is just one of the amazing features of this part of the world. If you think Mexican food is just tacos and guacamole then you have been missing out on the huge variety of delicious food found in Mexican and in the Yucatan Peninsula. Here are two foods that are from this area of Mexico, kibis and panuchos.
What are kibis?
A kibis are made from rough ground wheat and filled with different meats or cheese then they are fried. Kibis  are football shaped and topped with picked red onion, shredded white cabagge and habanero peppers if you dare.
It should remind you of middle eastern falafel. Kibis actually do have roots  in the middle east but have been adapted to the local taste. They originally came from Lebanon when immigrants came to North America looking for a new life.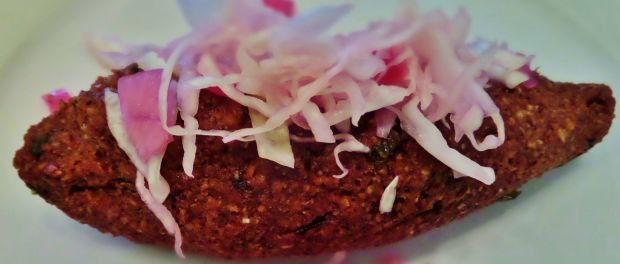 What is a panucho?
A Panucho is a fried tortilla with refried black beans either spread on top or stuffed in the middle of the puffed up tortilla. They are toped with different meat like shredded chicken or sliced beef and pickled red onions and perhaps shredded white cabbage. Panuchos are different then salbutes because they have a hard tortilla base and have refried black beans.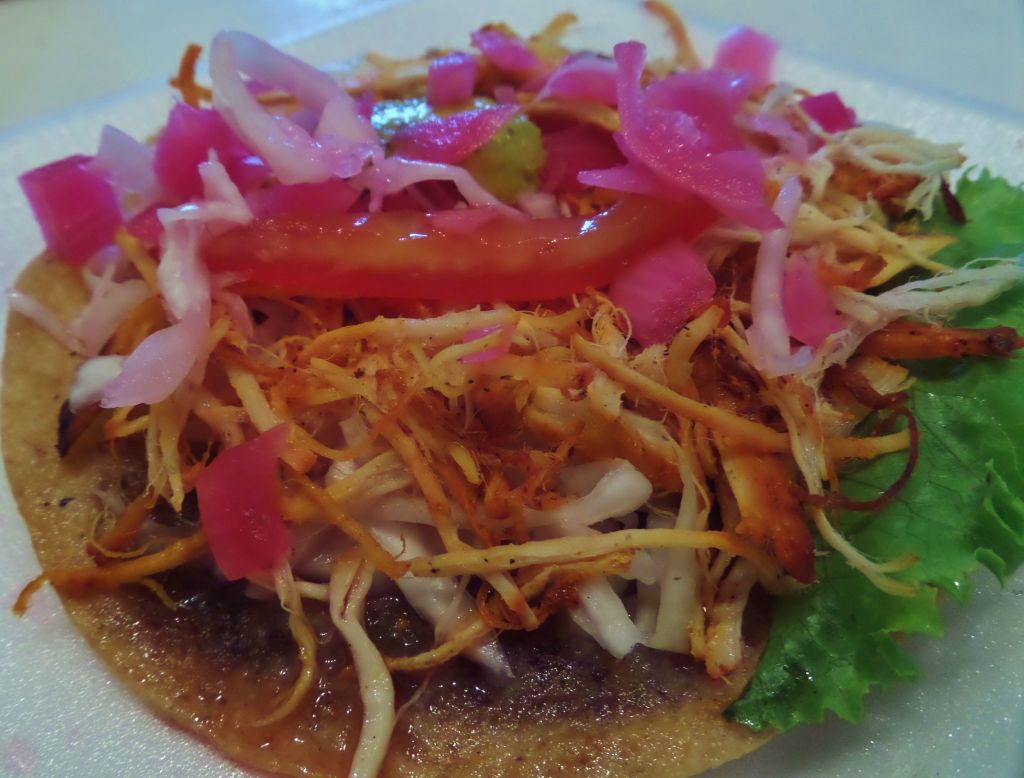 Want to try one?
Panuchos are a little easier to find since many taco restaurants offer them although you probably wont find them in regular tourist area of Playa Del Carmen. They are found more on 30th Avenue from 24 Street north or on the south end of town below Juarez Avenue.
Kibis are often not found in restaurants because they are more a simple food sold on the beach, at sports events or outside of schools as a snack. Men carry around a tin and glass box filled with them on their heads and usually a wood stand to place the box on when someone wants one.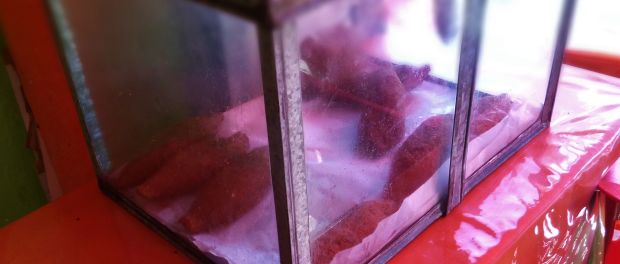 Both panuchos and kibis only cost about 10-12 pesos each.
One place you can find both kibis and panuchos is La Tia Kibis Restaurant on Constituyentes Avenue between 35th and 40th Avenues on the north side of the street. It is what you would call a greasy spoon restaurant. It is a very local spot where you can get a coke, horchata, jamica or tamarind drink to go with your kibis or panuchos.
Provecho everyone!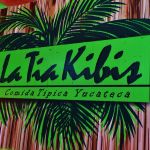 Location Map for the restaurant